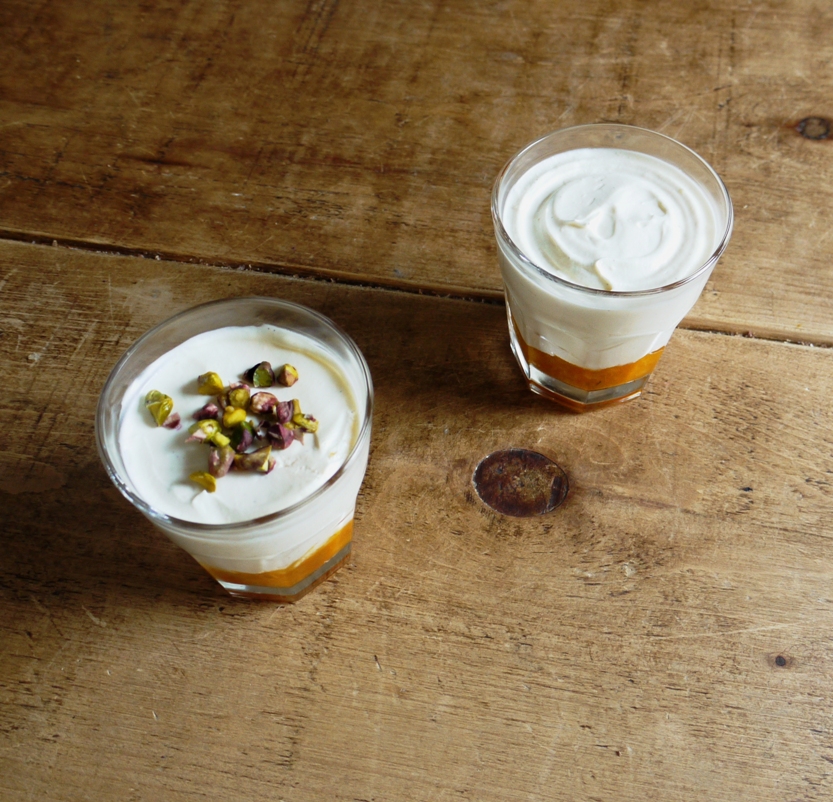 We spent this weekend just gone at my parents' house in Italy (yes, if you clicked the link, I'm finally on Instagram and a little bit addicted, come join me!). High in the Tuscan mountains with little more than the sun shining above us, trees around and valleys below, we had time to reflect on the important things in life. Love and family and food featured foremost, with pretty much equal emphasis on all three.
Leaving lessons in love and family aside, let's focus on the food. There everything seems to just taste better, from freshly podded borlotti beans to creamy mozzarella cheese, ripe tomatoes, leafy greens and the heaviest of melons, sweet flesh replete with juice.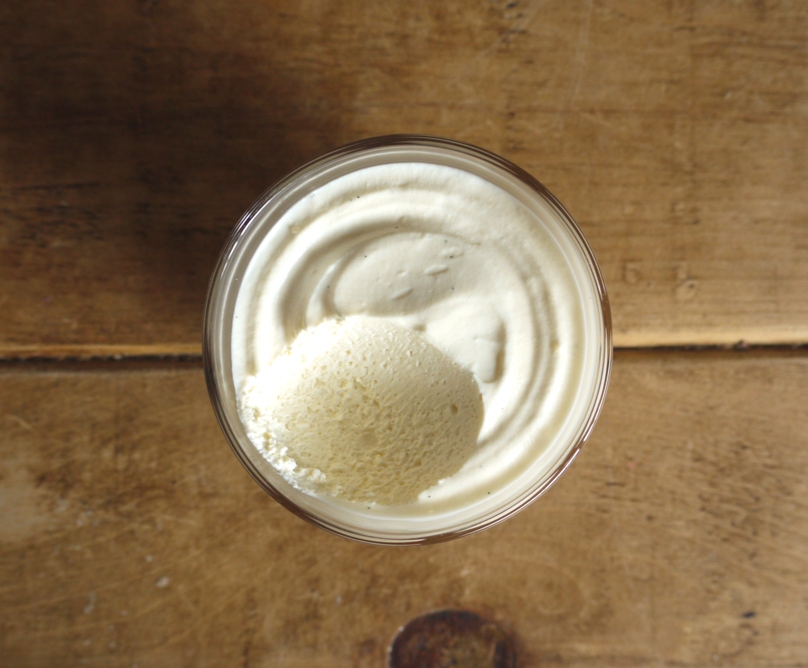 Fruit features highly in any given day of little loaf meals but in Italy we were spoilt for choice. The aforementioned melon appeared at breakfast alongside blood red cherries and juicy grapes, bitter skin contrasting with sweet inner flesh. The day we arrived, a pair of peaches had just ripened to blushing perfection alongside apricots and nectarines which tasted every bit as good.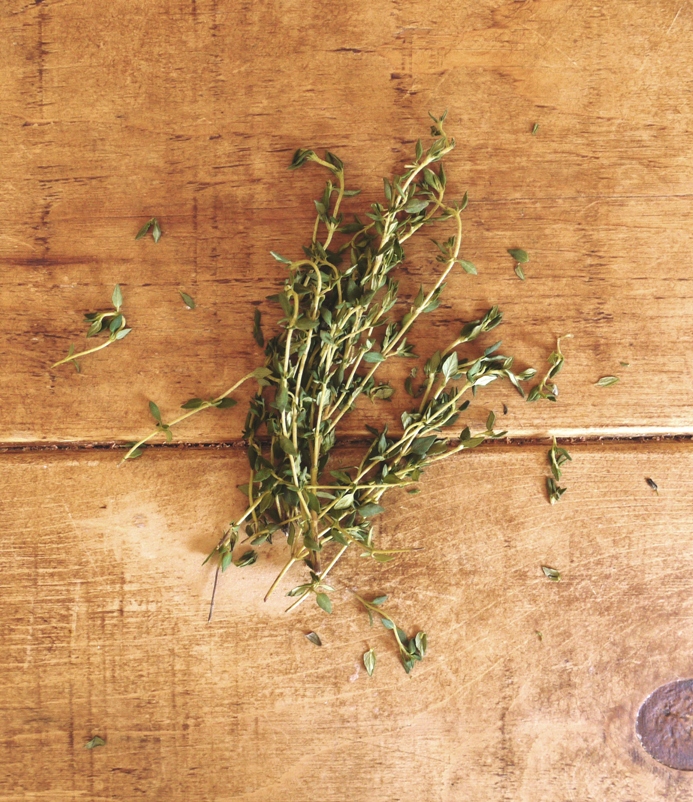 These little pots are a homage to any stone fruit, injected with sunshine and inspired by the way I love to start the day on holiday: thick yoghurt, fresh fruit and a sprinkling of nuts for crunch. The addition of double cream means they're more of a dessert than breakfast in my book but the same rules apply: use the best ingredients you can afford or find, organic dairy, the freshest fruit, a honey you'd enjoy on its own.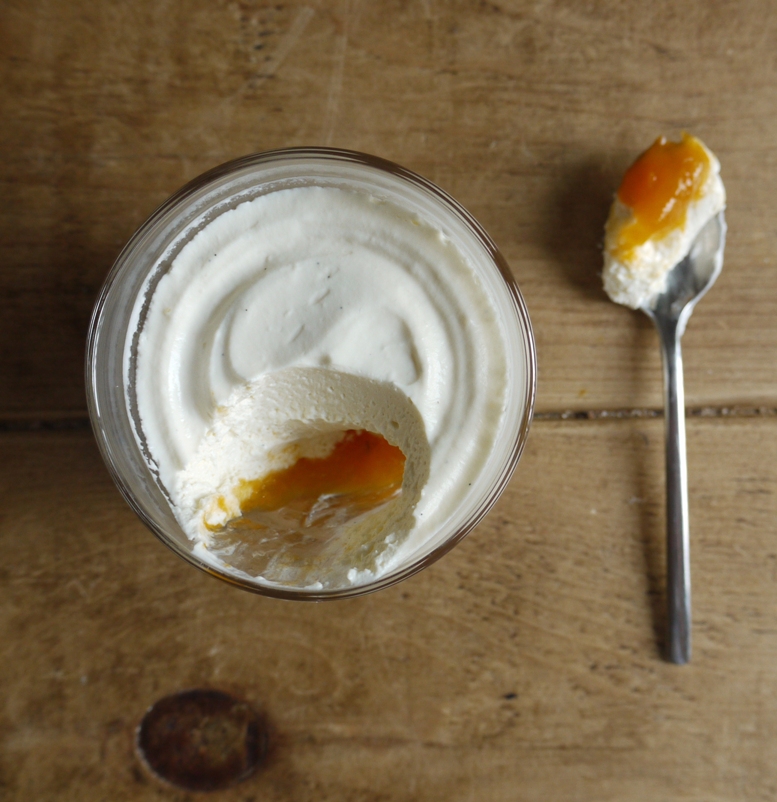 Depending on how ripe your apricots are – and how sweet your teeth – you may not need to add the extra teaspoon of honey as they cook. But please do try the thyme, it sounds unusual but works just wonderfully, adding a depth of flavour to the sweet stewed fruit, hidden beneath the slightly sharp, creamy mousse.
When fruit is in season, sometimes it's hard to see further than the instant gratification of eating it as it is, fingers and chin dripping with sweet sticky juice. But summer is a time of abundance and sunshine, when a few apricots, plums or peaches can be set aside for the simplest of desserts and an altogether more elegant result achieved. This is it. Enjoy.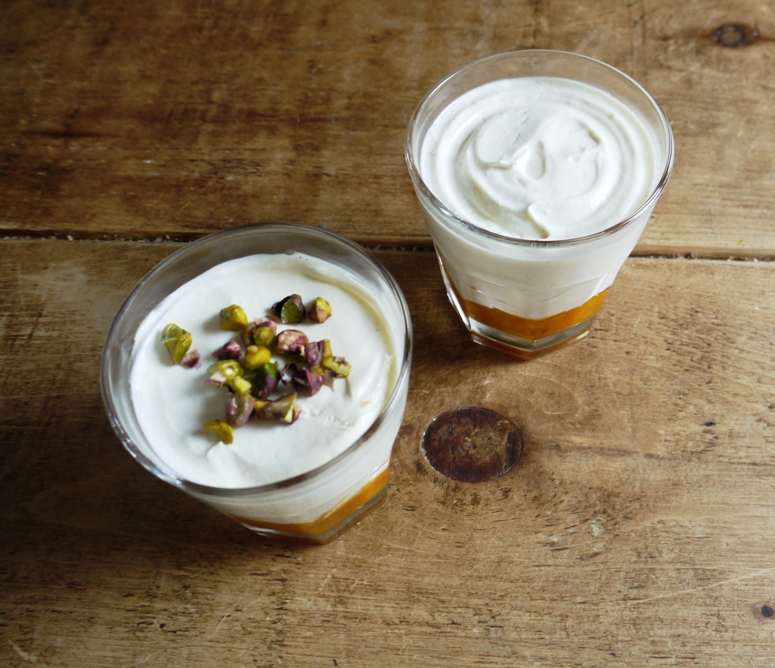 Honey Yoghurt Mousse with Apricot Thyme Compote (inspired by this recipe on Tartelette)
Ingredients:
For the compote
5 apricots
2 tsp thyme leaves, picked
1 tsp runny honey
For the mousse
2 scant tsp gelatine
3 tbsp water
350ml double cream
400ml Greek yoghurt
90ml good quality runny honey
To serve
Handful pistachios, chopped
Few sprigs thyme (optional)
Method:
For the compote
Wash, de-stone and chop the apricots into small chunks, leaving the skin on.
In a small saucepan, bring the apricots and honey to a low simmer, then cook for a few minutes until it the mixture melts into a soft compote. Sprinkle over the thyme leaves, cook one minute more then set aside to cool.
For the mousse
Pour the water into a small heatproof bowl, sprinkle over the gelatin, stir then set aside.
In a medium sized bowl, whip the cream to medium stiff peaks. In a separate bowl, whisk together the yogurt and honey.
Heat the gelatin in the microwave for 12 seconds (or melt in a bain marie). Working quickly, pour the melted gelatin over the yogurt and honey mixture and whisk to combine. Gently fold in the whipped cream until everything is blended.
To serve
Divide the apricot compote between six small glasses. Top with the yoghurt mousse mixture then pop in the fridge to firm up, at least three hours or overnight if possible.
When ready to serve, sprinkle over the chopped pistachios and a little extra thyme, if you like.