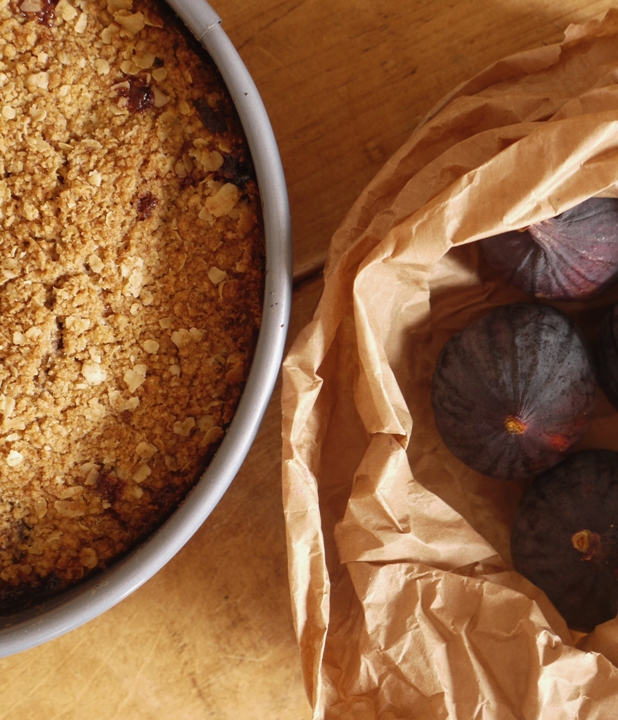 Despite being a classic dish from childhoods across generations and around the country, crumble isn't something I'm tempted to make that often.
Growing up with an apple-farmer for a granny, crumble was (unsurprisingly) always made using fruit from her farm and there's something about the texture of stewed apple that I'm just not that keen on. Whenever a crumble was served, I'd accept the portion offer, add extra ice cream then proceed to eat my way through the crunchy oat crust, leaving a lonely pile of fruit at the bottom of my bowl.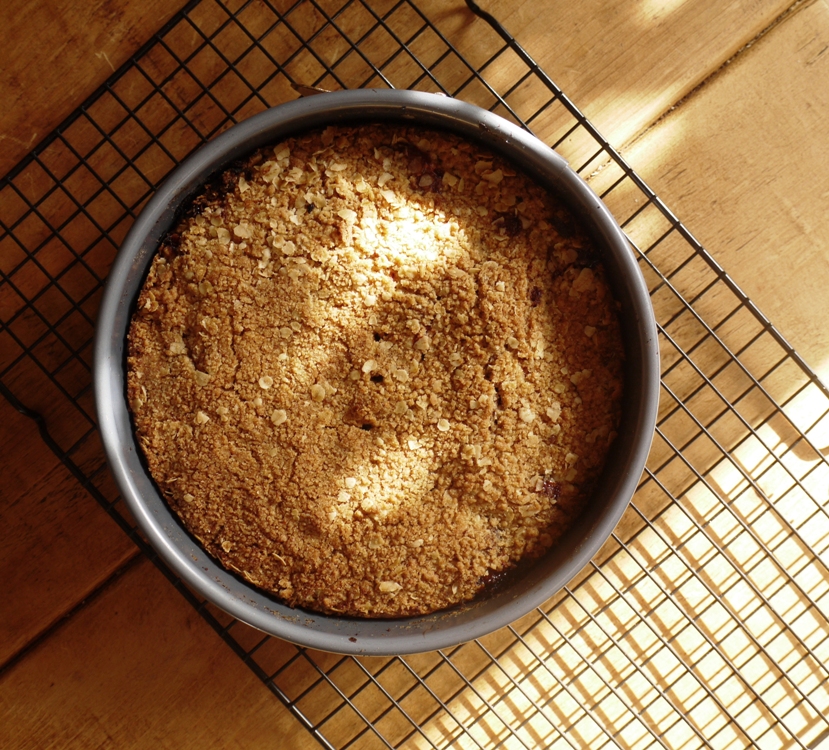 As I've got older, I'm pleased to report that I've learned to enjoy cooked fruit in most forms. Having said that, old habits die hard, so in an attempt to branch out beyond eating spoonfuls of crunchy crumble topping on its own, I decided to make this cake.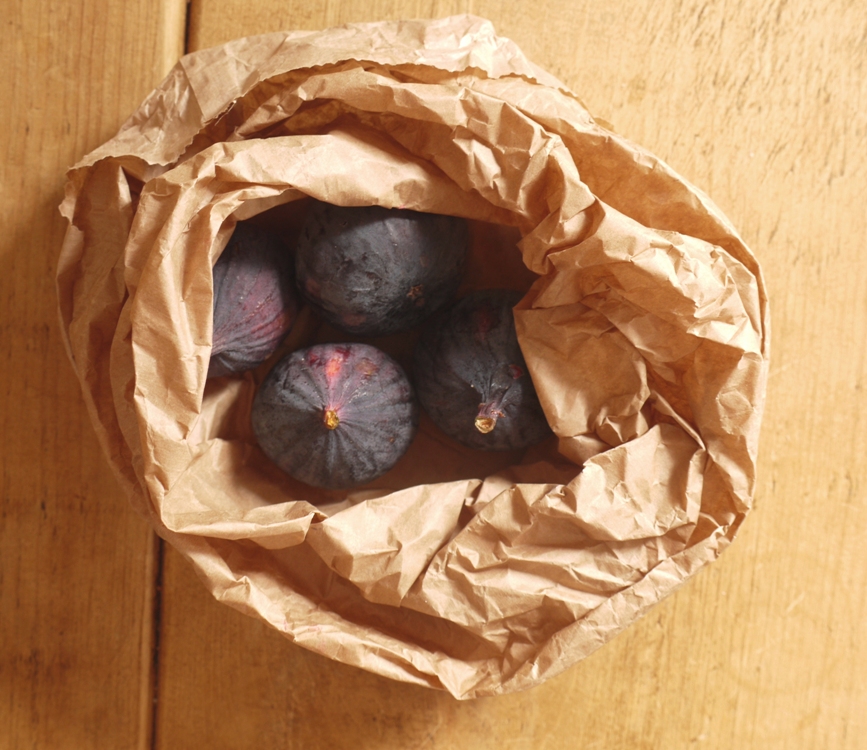 Fresh figs are what I found on the off-chance this weekend (perhaps the last I'll eat this season and bursting at their silky seams with juicy pink flesh), but you could easily substitute cherries, blackberries or even apples (!). The fruit layer provides a sticky sweet foil to the nutty crumble without being too wet, sitting in turn on a base of wholemeal spelt sponge.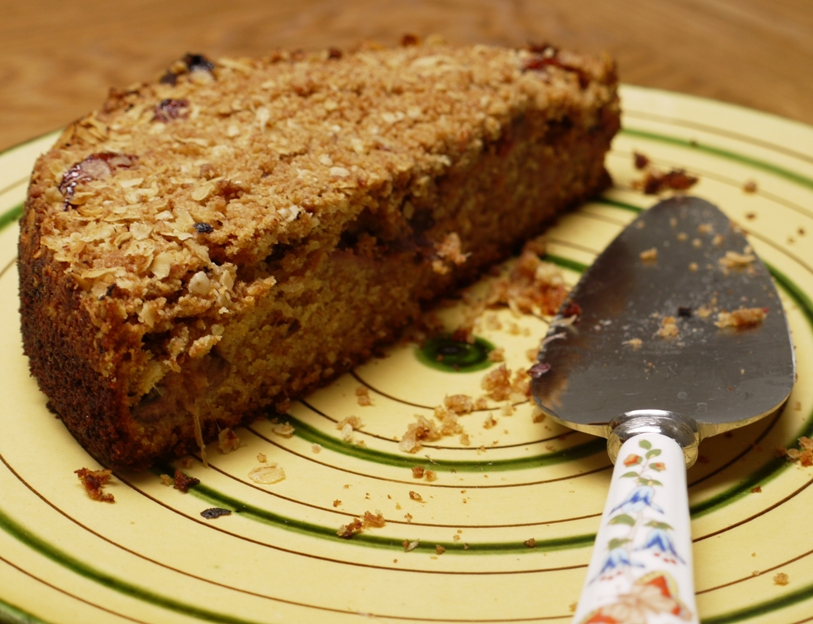 We ate this crumble cake at my parents' house after a rib-sticking Sunday lunch of rare roast beef with Yorkshire puddings. Served with orange zest and vanilla whipped cream it was a surprisingly light dessert (at least enough for us all to eat a second slice) and I can imagine it would also be delicious eaten with your mid-morning cup of tea.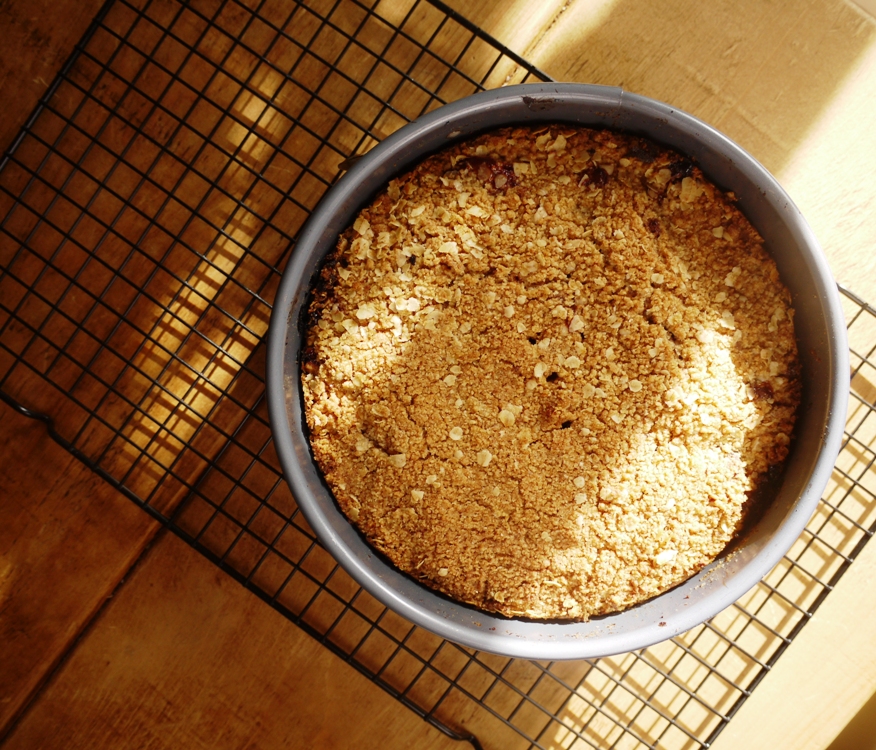 Fig & Almond Crumble Cake (adapted from Annie Bell's Baking Bible)
(makes one 20cm round cake)
Ingredients:
For the cake
100g unsalted butter, diced and softened
100g golden caster sugar
1 large free range egg
90ml whole milk (or almond milk)
125g wholemeal spelt flour
1 tsp baking powder
Zest of one small lemon
325g fresh figs, halved
2 tsp runny honey
For the crumble topping
45g wholemeal spelt flour
45g ground almonds
50g golden caster sugar
1/2 tsp ground cinnamon
90g unsalted butter, chilled & diced
20g rolled oats
20g flaked almonds
Method:
Preheat the oven to 200 degrees C. Grease a 20cm cake tin with a removable base and line the bottom with parchment paper.
Cream the butter and sugar together in a medium bowl until light and fluffy. Add the egg and then incorporate the milk. Sift in the flour and baking powder, add the lemon zest then stir carefully to combine before spooning carefully into the prepared tin.
To make the crumble, blitz the flour, ground almonds, sugar, cinnamon and butter in the bowl of a food processor until large crumbs form. Transfer to a bowl and stir in the oats and almonds.
Place the figs cut side up on top of the cake batter. Drizzle with the honey then top with the crumble mixture, patting down slightly. Bake for 50 – 60 minutes or until a skewer inserted in the middle comes out clean. Remove from the oven, run a knife round the outside of the tin then set aside to cool.
Delicious with a cup of tea or served, as we did, with whipped cream stirred through with vanilla seeds and orange zest.