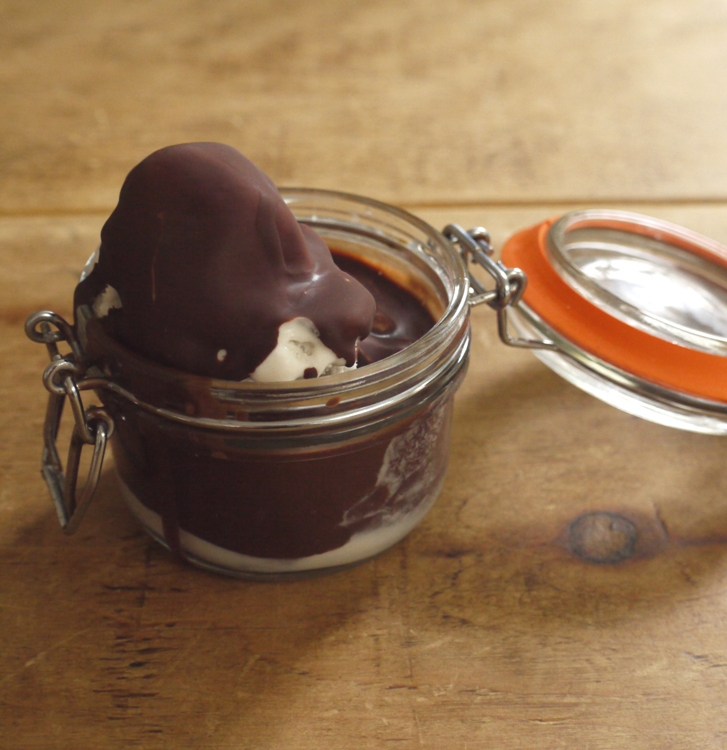 It's beginning to look a lot like Christmas.
Our flat is filled with sparkling lights, rolls of wrapping paper, the smell of pine and the sound of Mariah Carey (don't judge me, you know you'll dance around your tree to this at least once before the year is out). I'm the proud owner of a brand new gingerbread man jumper (eat them, wear them, I'll take any form of extra baked goods in my life). And everywhere I look (granted I'm looking at food blogs, food websites and cookery programmes on TV), it's all about festive food.
While the majority of recipes are rich with cinnamon and cloves, cranberries and brandy, mince pies, mulled wine and the like, there's another Christmas ingredient with which keeps cropping up: peppermint. Over the last week I've been eyeing up peppermint ice cream, peppermint marshmallows and peppermint cookies: recipes packed with cool, bright, head-clearing flavour that feels like the antithesis of so much of the heavy food we eat at Christmas.
The recipes I've linked to above use peppermint in the form of crushed up candy canes, but without any in the house and an immediate need (desire maybe, but it felt like a need) for mint ice cream, I decided to use fresh leaves instead. In fact all the ingredients are ones you'll likely have in your store cupboard or garden: the kind of recipe you can make without even leaving the house, which is always a bonus at Christmas.
This ice cream is smooth and white as snow, full of fresh mint flavour and, unintentionally, vegan (sort of, if you're strict you might want to sub maple syrup for the honey here). Rather than fold in chocolate chips as I usually do with mint ice cream, I've added chocolate on top in the form of homemade magic shell and the contrast between crisp chocolate and smooth cream creates a sort of ice cream equivalent of to an After Eight Mint, hence the recipe title.
If Christmas is in full swing where you are, you might be looking for something slightly more indulgent than a simple vegan ice cream today. That's fine, I can assure you there will be plenty of indulgence going on over here over the next couple of weeks too. But come Boxing Day, when you're as stuffed as a turkey and craving the counterbalance of something just a little bit sweet, you might like to remember this recipe for a treat that is light, bright and still entirely Christmassy. Even more so with a few crushed candy canes on top.
'After Eight' Ice Cream Bowl
(makes about 6 servings)
For the ice cream
800ml full fat coconut milk (2 cans)
2 tbsp + 1 tsp corn flour
120ml good quality runny honey
Large handful fresh mint, leaves picked (about 75g)
pinch salt
For the 'magic shell'
175g good quality dark chocolate, chopped
110ml extra virgin coconut oil
pinch salt
few drops peppermint extract (optional, for an extra minty taste)
For the ice cream
In a small bowl, whisk together one third of a can of coconut milk with the corn flour.
In a medium saucepan, heat the remaining coconut milk and honey until the honey has dissolved. Whisk in the corn flour mixture then bring to the boil. Reduce the heat and simmer, whisking constantly, for 2 minutes. Remove from the heat, add the mint leaves and set aside to infuse for one hour.
Strain the mixture into a container to remove the mint leaves then refrigerate overnight before churning according to your ice cream machine manufacturer's instructions.
For the 'magic shell'
In a bowl suspended over a pan of simmering water, melt the chocolate and coconut oil, whisking to combine. Stir in the salt and peppermint extract, if using. Set aside to cool slightly before using or it will melt your ice cream.
To serve, scoop the ice cream into bowls. Pour over the chocolate sauce and wait a couple of minutes for the shell to harden. Crack with a spoon and enjoy.