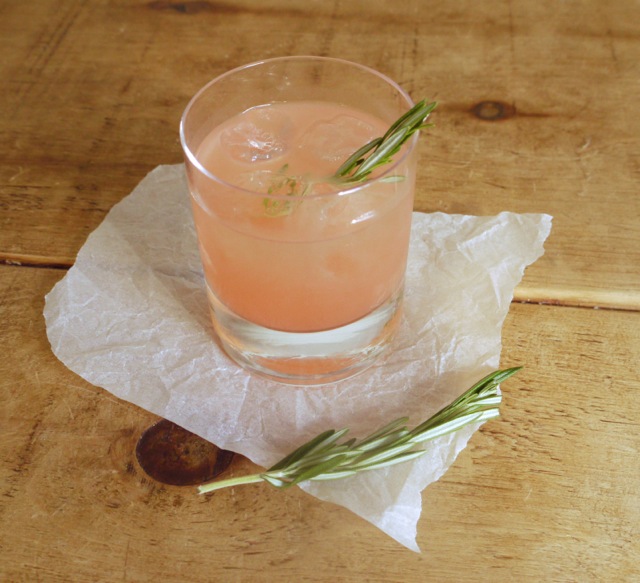 With the sun shining and the second May Bank Holiday just around the corner, it's time to bring out the cocktails. That, plus the fact that I handed in the first draft of my cookbook this morning – all 8 chapters, 100 recipes and 50,000 words (yep, I might have overshot the word limit a fraction but that's what the editor's for, right?) of it. Let's celebrate.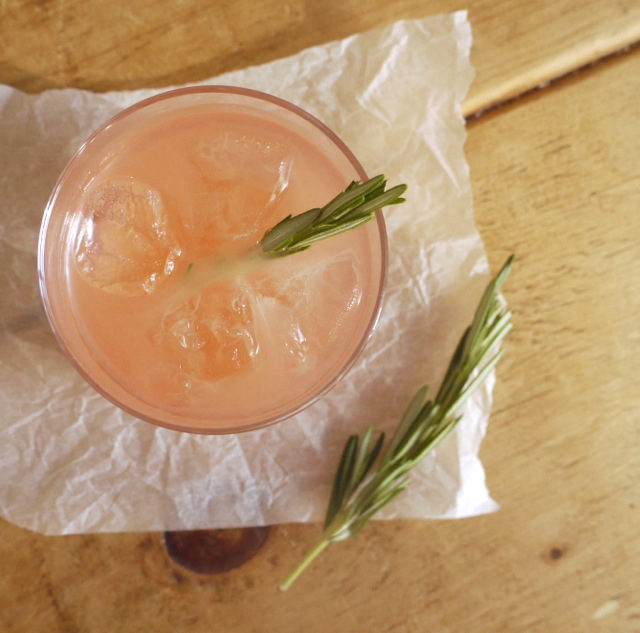 These pretty pink drinks are made with freshly squeezed grapefruit juice, gin, a rosemary-infused simple syrup and your choice of soda water or ginger beer, depending on the sweetness of your tooth (teeth). You can also serve them in fancy glasses – no ice – and top with a tiny splash of prosecco for a shorter, more sophisticated twist.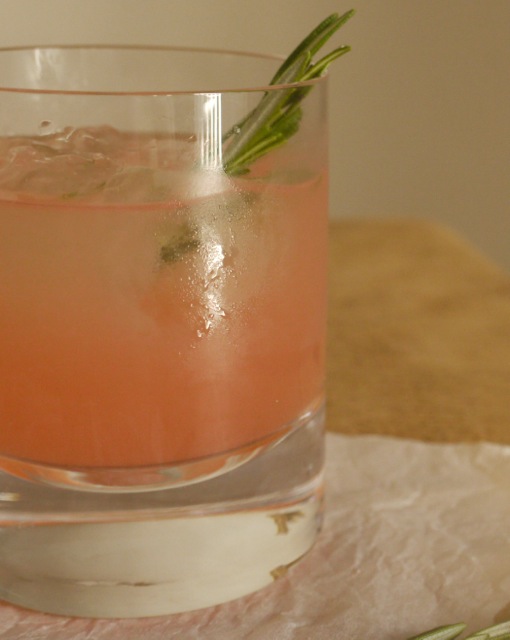 Herbs work wonderfully to cut through anything sweet – I often use them in baking and love the subtle aroma you get in this drink. If rosemary isn't your thing, try replacing with a few slices of fresh, peeled ginger instead. Here's to sunshine, holidays, happiness and handing in my book. Cheers!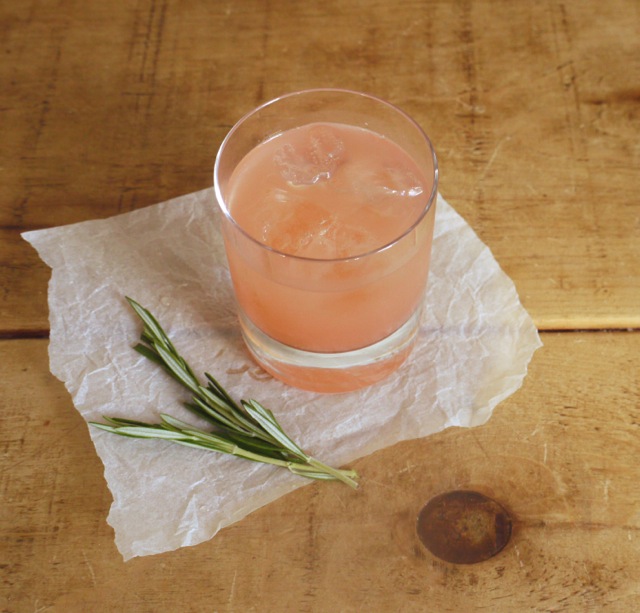 Pink Grapefruit + Rosemary Fizz (+ Celebration)
A sweet, refreshing cocktail with a hint of rosemary
Ingredients
For the simple syrup
200ml water
200g caster sugar
2 large sprigs rosemary
For the cocktails
80ml gin
100ml freshly squeezed grapefruit juice
2 tbsp simple syrup
ice cubes
soda water, ginger beer or prosecco, to finish
Instructions
In a small saucepan, combine the water and sugar, Bring to the boil, add the rosemary then turn off the heat and leave to cool completely. Remove the rosemary.
To make the cocktails, combine the gin, grapefruit juice, simple syrup and ice in a cocktail shaker. Shake vigorously then divide between two ice-filled tumblers. Top with soda water or ginger beer, or serve in a champagne flute topped with a tiny splash of prosecco.
The leftover syrup will keep in the fridge for several weeks.