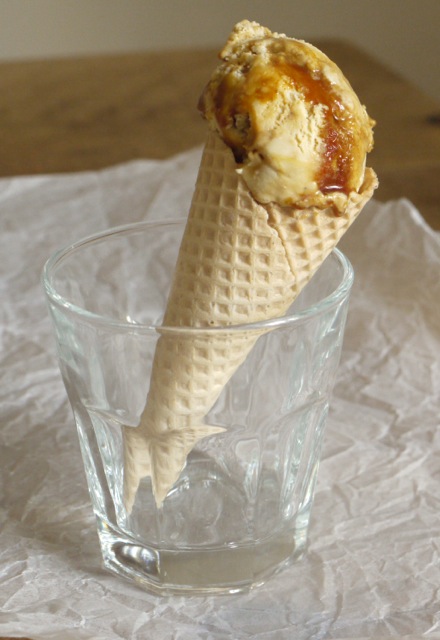 A little while back I mentioned our plans to buy a bigger flat which, unfortunately, have now fallen through. Rather than getting stuck on what just wasn't meant to be, we've decided to stay where we are, do some renovations and make the place as perfect as possible for the next few years. With two comfortable bedrooms and a good sized garden you can guess what the the focus of our attentions is going to be: the kitchen.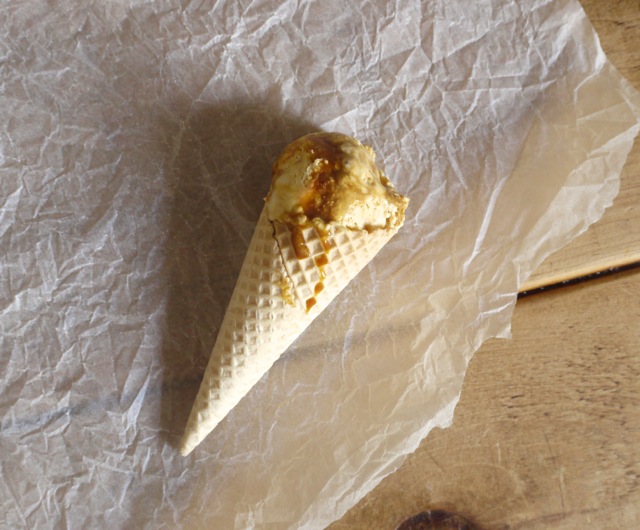 Writing a cookbook using a kitchen just about big enough to swing a cat in is one thing. Storing the results is quite another. A quick survey of our kitchen would reveal flour and sugar spilling out of every cupboard, tins of treats stacked on every work surface and – despite all the gifts I've made to friends, colleagues, neighbours, even people passing in the street – a freezer full of food wrapped, dated and stored from moments when even my sweet teeth couldn't cope with the sheer quantity of food I was making.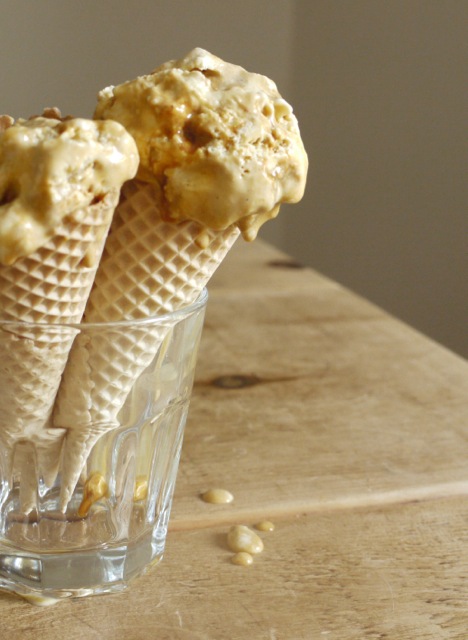 This ice cream was made when I discovered some leftover honeycomb lurking in a tin on top of the fridge. Stirred into a churned vanilla custard then frozen, the honeycomb softens into a sweet, caramel-like sauce, the high sugar content making this ice cream scoopable straight from the freezer. It's less a recipe than a suggestion of flavours to try: a happy accident with the added bonus of being a brilliant way to use up leftovers.
More on the new kitchen soon. In the meantime, here's hoping a post about ice cream brings some sunshine to your week.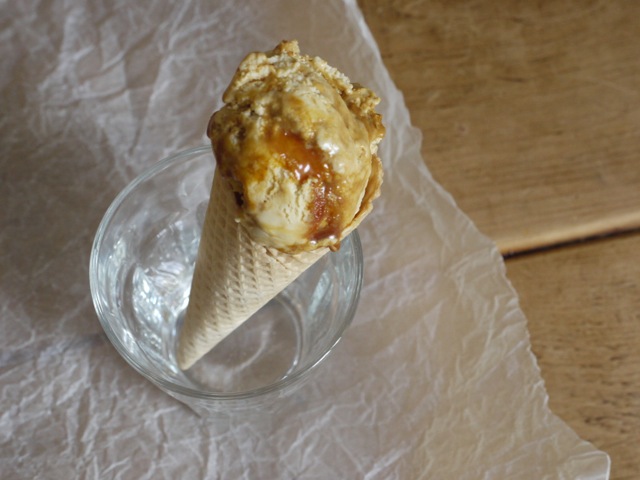 Honeycomb Ice Cream
A simple, sweet ice cream with notes of burnt caramel or toffee
Instructions
Churn the ice cream custard in a machine according to your manufacturer's instructions. Once churned, layer in a freezable container with chunks of homemade honeycomb, stirring gently to combine.
Freeze for a minimum of four hours, but best eaten 24 - 48 hours after making when the honeycomb will have softened into the ice cream.
Notes
Less a recipe than a suggestion of flavours, this makes a soft, scoopable ice cream, delicious served in a cone or alongside summer fruits.