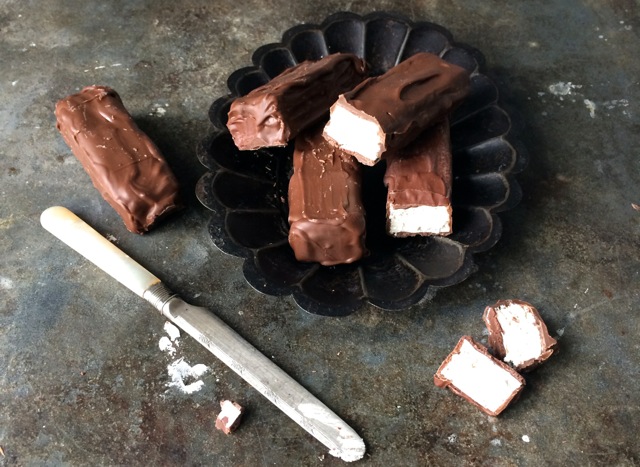 Writing a cookbook while you have a full time job is a lot of hard work. Over the last month I've spent alternate weeks in the office and at the studio in Acton, with the weekends spent writing lists, shopping and prepping for the shoots whilst somehow also managing to squeeze in a trip to Yorkshire, a family wedding and our first year anniversary celebrations. You know what they say about giving a job to a busy person . . .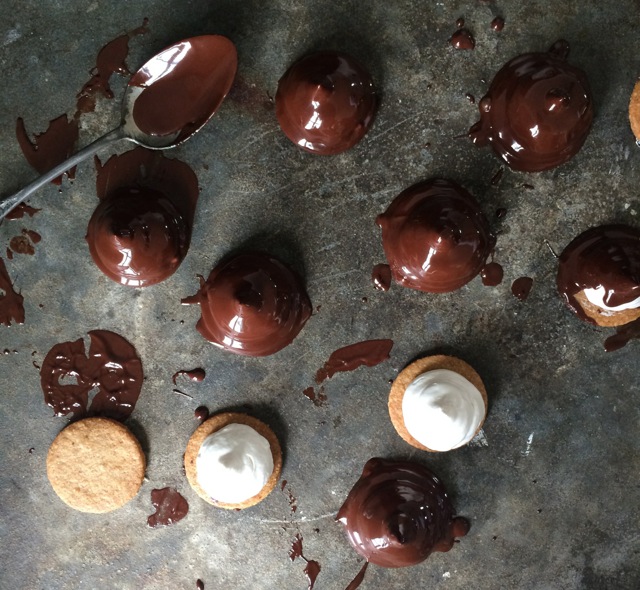 I've got lots of ideas for new recipes to share in this space bubbling away under the surface – and I'm eager to put some of the photography tips I've learnt from the lovely Helen into practice – but since we're in Greece this week they're going to have to wait another week or two. In the meantime, I wanted to share some (iPhone) snaps from the second four days of shooting which proved every bit as fun as the first.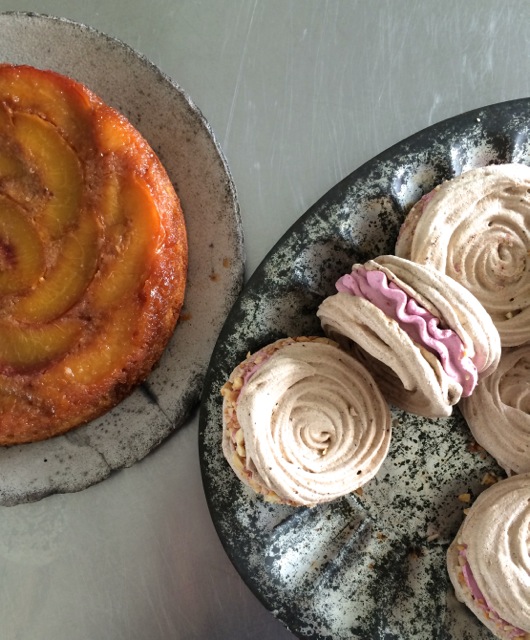 As you read this post, we'll be sunning ourselves in Folegandros, a tiny island near Santorini that's a tiny 32 square kilometres and has just one taxi (!). The idea, as you might have guessed, is a complete and utter relaxation antidote to the hectic last few months as we swim, sunbathe and eat our way through the week without a computer or oven in sight.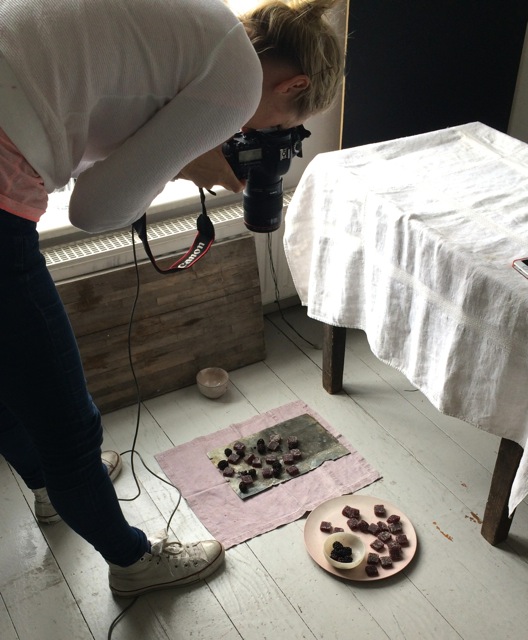 Shortly after we booked the holiday, I was googling places to eat on the island (always my first priority) and discovered that Erin of the beautiful Yummy Supper blog had spent her honeymoon there. This was around the same time that I received a copy of her debut cookbook of the same name and given how gorgeous the recipes from both her book and blog are, I knew I could trust her recommendations. A few emails later and we're full of tips for our week away and raring to try all the wonderful things that the island has to offer.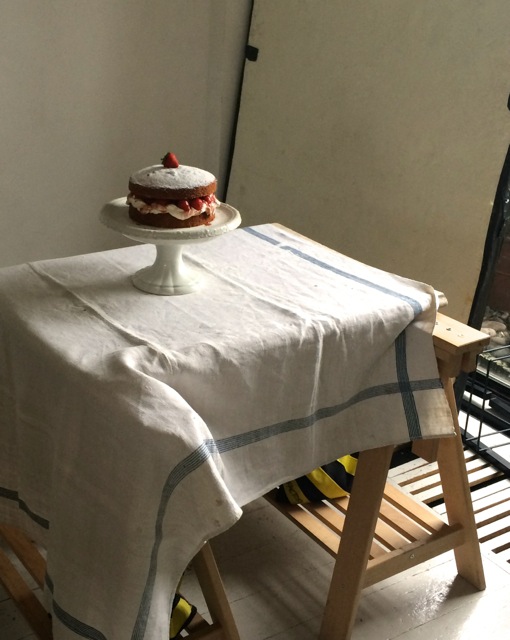 I'm hoping to share one of the recipes from Erin's book later this month – I've already cooked a number of things and adore her focus on fresh, seasonal and good-for-you ingredients. Erin's enthusiasm is contagious and it all feels very natural – the focus is on flavour above all else without any of the sense of superiority that sometimes comes with healthy eating or attempts to be in on the latest food trend. Erin calls herself a gluten-free omnivore, so although she avoids gluten through necessity, none of her recipes feel lacking in any way with plenty of delicious desserts, pastry and other grains alongside indulgent meat, fish, dairy and egg dishes.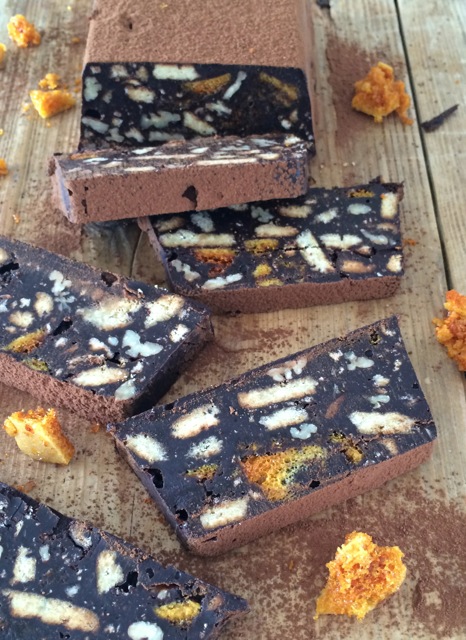 So, no new recipe from me today, but 100 from Erin! *This competition is now closed* I'm offering one lucky Little Loaf reader the chance to win a copy of Yummy Supper: 100 Fresh, Luscious and Honest Recipes from a [Gluten-Free] Omnivore's Kitchen. The book comes courtesy of Erin's publisher in the US, but the competition is open to readers in both the UK and US. I'm glad they've given me a copy for the competition because there's absolutely no way I'd part with mine – it's already a staple on the (ever-expanding) Little Loaf bookshelf.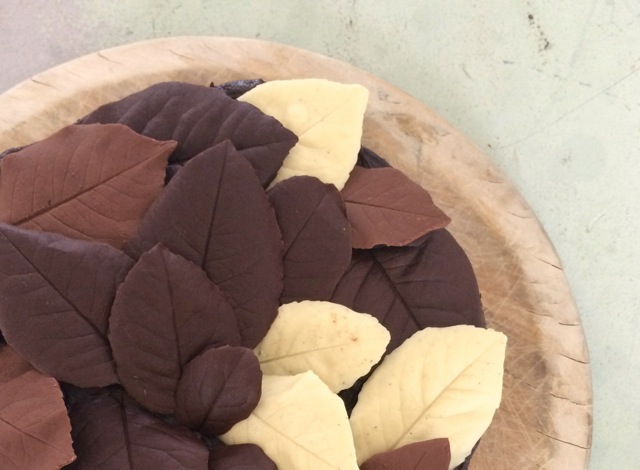 To enter the competition, simply leave a comment on this post. All names will be put in a hat and the winner randomly selected on Monday 15th September. For an additional entry, head over to my Instagram, take a screenshot of the Yummy Supper book photo that appears and regram the photo on your own feed using #yummysuppercookbook. Good luck!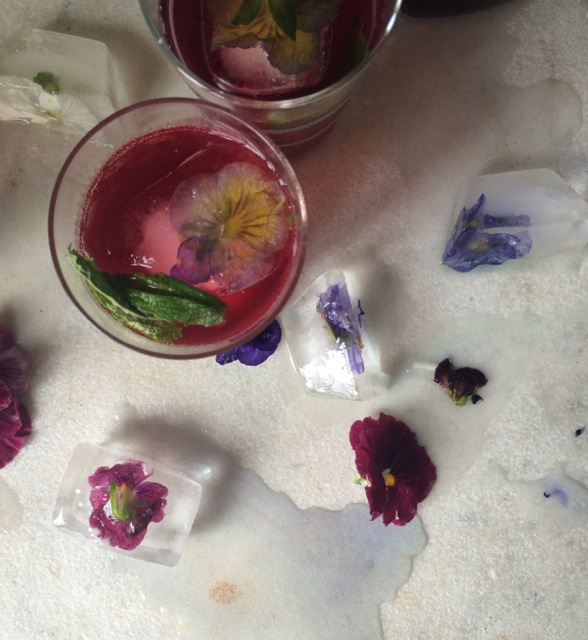 I'm not the only blogger who's loving the Yummy Supper cookbook. For more write ups and recipes from the book (which will make you incredibly hungry!), click on the following links. Congrats Erin, your book is a beauty.
5 Second Rule: Hanger Steak with Gremolata
Turntable Kitchen: Sunshine Soup 
Edible East Bay: Baked Eggs on a Bed of Roasted Cherry Tomatoes  
Bay Area Bites: Candied Tomatoes
My Darling Lemon Thyme: Simple Almond Torte
Poires Au Chocolat: Golden Millet Crepes  
A Cup of Jo: Breakfast Salad 
365 Cookbooks: Ruby Red Grapefruit Fizz 
The First Mess: Bali Garden Stew 
Cookie + Kate: Baked Eggs on a Bed of Roasted Cherry Tomatoes
Brooklyn Supper: Wild Salmon with Dill Butter + Fennel 
A Cozy Kitchen: Honeydew Granita
The Food Network's Healthy Eats Blog: Quinoa Tabbouleh
My Little Expat Kitchen: Baked Eggs on a Bed of Roasted Cherry Tomatoes
She Eats: Wild Salmon With Dill Butter
Delicious Shots: Ruby Red Grapfruit Fizz 
The Little Things: Peach + Rosewater Lassi
Lisa is Cooking: Prawns on Lemongrass Skewers + Pip's Yellow Rice
Authentic Suburban Gourmet: Toasty Pecans  
Two Tarts: Peach + Rosewater Lassi