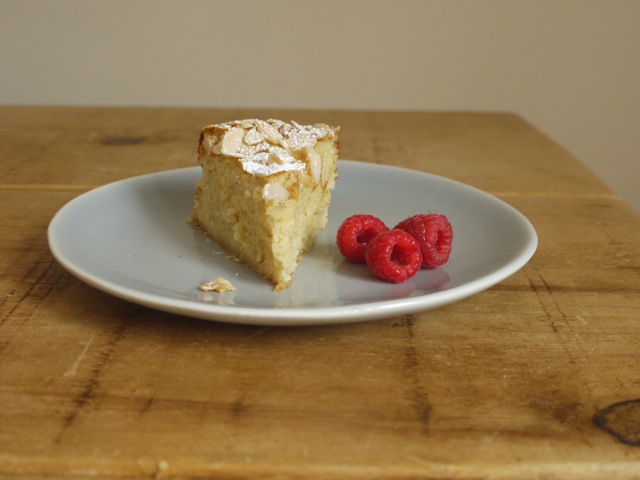 While I'd never say no to a mini egg, my Easter dessert of choice nowadays doesn't tend to involve chocolate. I'd rather something zesty and bright to sit (slightly) lighter in the stomach, something I can serve with fresh fruit, make well in advance and bring out the next day for any friends and family popping round over the holiday. This flourless lemon, almond and ricotta cake fits that bill on all counts.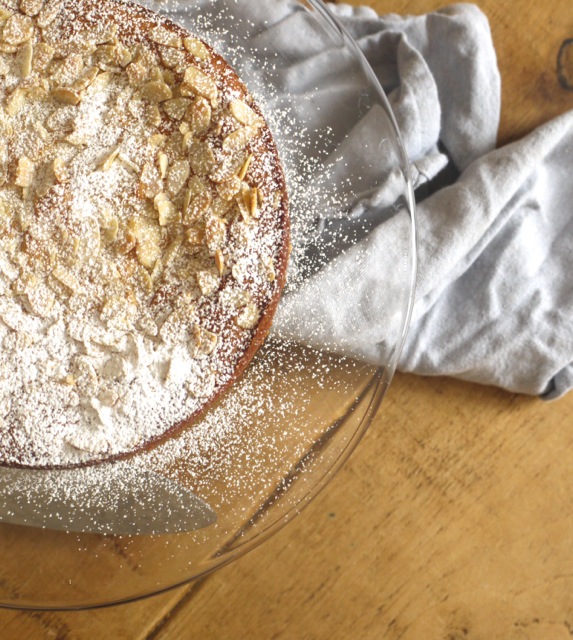 I first got the notion to make this cake leafing through my copy of Green Kitchen Travels. Their beautiful Torta di Ricotta e Polenta reminded me of something I'd eaten at The River Café a while back and after some quick cookbook cross referencing, it appears the recipes are pretty similar (bar a substitution of honey for sugar). I'm sure their similarity is testament to this recipe's authenticity – why deviate too far from an Italian classic when it's so incredibly delicious?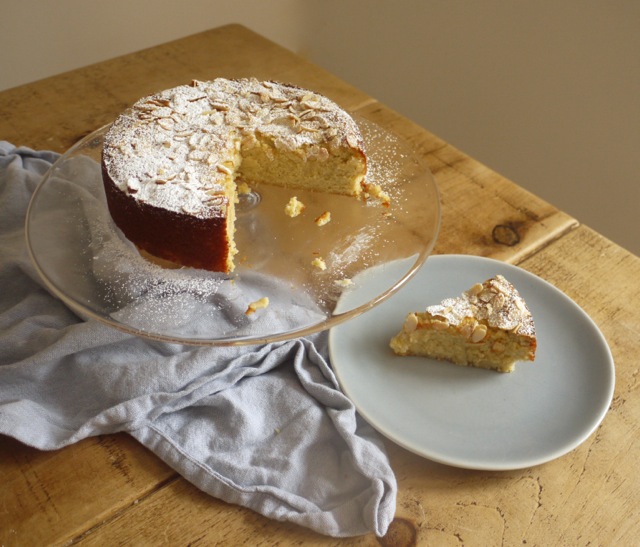 The recipe here, therefore, offers nothing entirely original. It's more a tweaking of two recipes to incorporate the size of packets I found in the shops and my personal preferences (for lots of lemon and a little less sugar). This cake is fairly forgiving so if you can only find ricotta in 300g packs, use it all. If you've got a very sweet tooth, add 50g more sugar or if you'd like to try honey reduce the quantity to 150g. Just make sure you bake this cake sometime soon. It's rich with ricotta, creamy but light with a crunchy almond topping and soft lemony middle. The perfect nod to the start of Spring.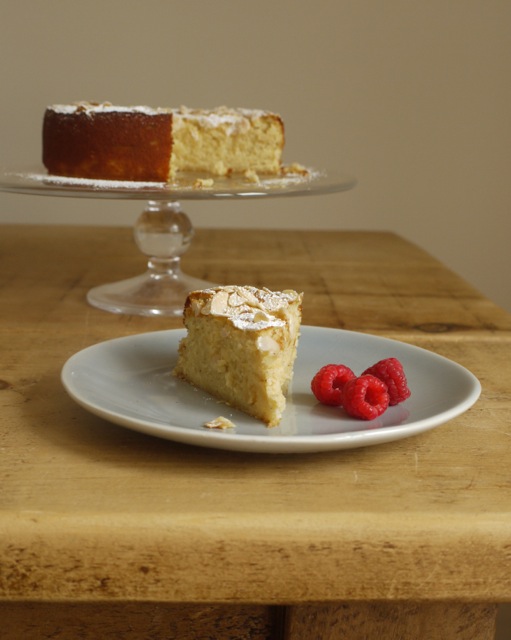 Flourless Lemon, Almond & Ricotta Cake
Light and zingy, this flourless lemon ricotta cake is naturally gluten free and makes for the perfect Easter dessert. It somehow tastes even more delicious the next day and is lovely chilled with a spoonful of fruit or compote.
Ingredients
120g unsalted butter, softened, plus extra for greasing
225g golden caster sugar, divided
finely grated zest of 3 large unwaxed lemons
½ a vanilla pod, seeds scraped
4 large eggs, divided
250g ground almonds
250g ricotta
45g flaked almonds
icing sugar, to serve
Instructions
Preheat the oven to 160 degrees C fan. Lightly grease a 20cm round cake tin with butter and line the base with baking parchment.
In a medium bowl, beat the butter and 150g sugar until light and fluffy, 2 - 3 minutes. Add the lemon zest and vanilla and beat again until combined. Add the egg yolks one at a time, beating well between each addition.
Fold the ground almonds into the mixture, followed by the ricotta.
In a separate bowl, whisk the egg whites until soft peaks form. Add the remaining 75g sugar and whisk until still peaks form. Fold a spoonful of whipped egg white into your almond mixture to loosen, then gently fold in the remaining egg whites until you have a smooth batter.
Scrape the batter into your prepared tin, sprinkle over the flaked almonds then bake for 40 - 50 minutes or until firm and golden round the edges. The cake may have a slight wobble in the middle but will firm up once cooled.
Remove from the oven and allow to cool completely in the tin before transferring to a serving plate and dusting with icing sugar. Serve in thick slices with cream and a handful of raspberries, if you like.
The cake will keep in an airtight container for several days and is also delicious chilled.