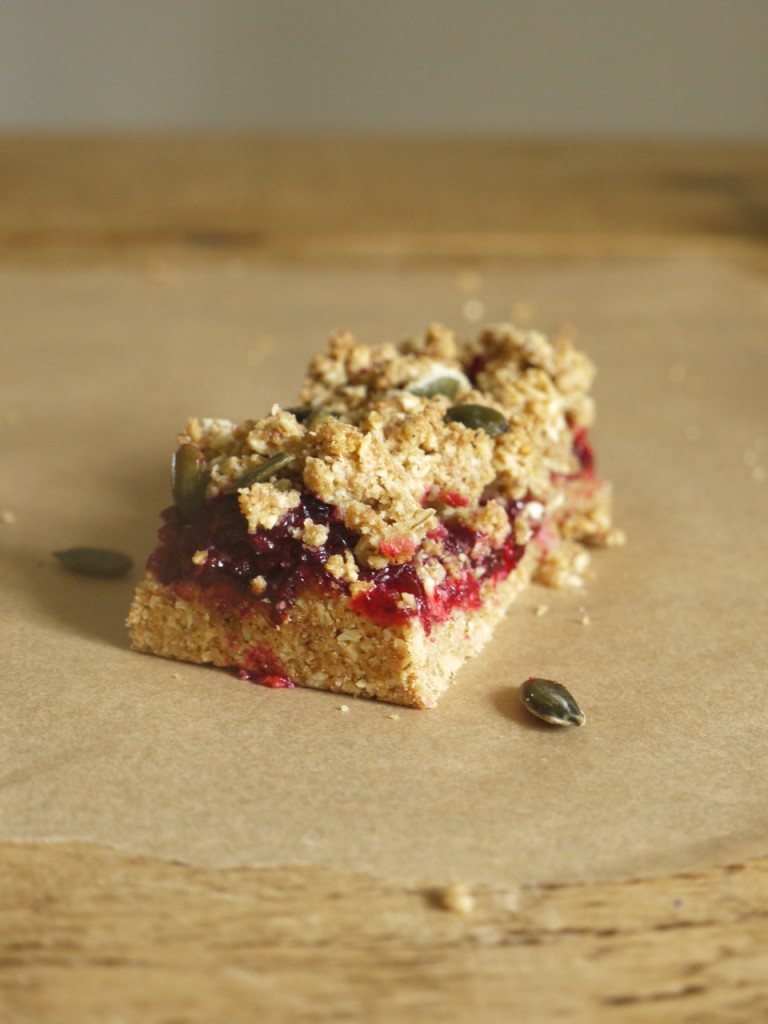 I'm blaming the succession* of crumble recipes on this blog for the arrival of autumn and a strong urge to cosy up warm with comfort food. The dish itself does the job for a dinner party or even as a single serving. However, I'm powerless to resist topping a classic crumble with a scoop of ice cream, so in the interests of some semblance of health, I've been making these 'breakfast' style baked goods (and then eating them for dessert).
*Succession meaning two in as many weeks which, when you live with one other person, is a fair amount of crumbly goods to be getting through.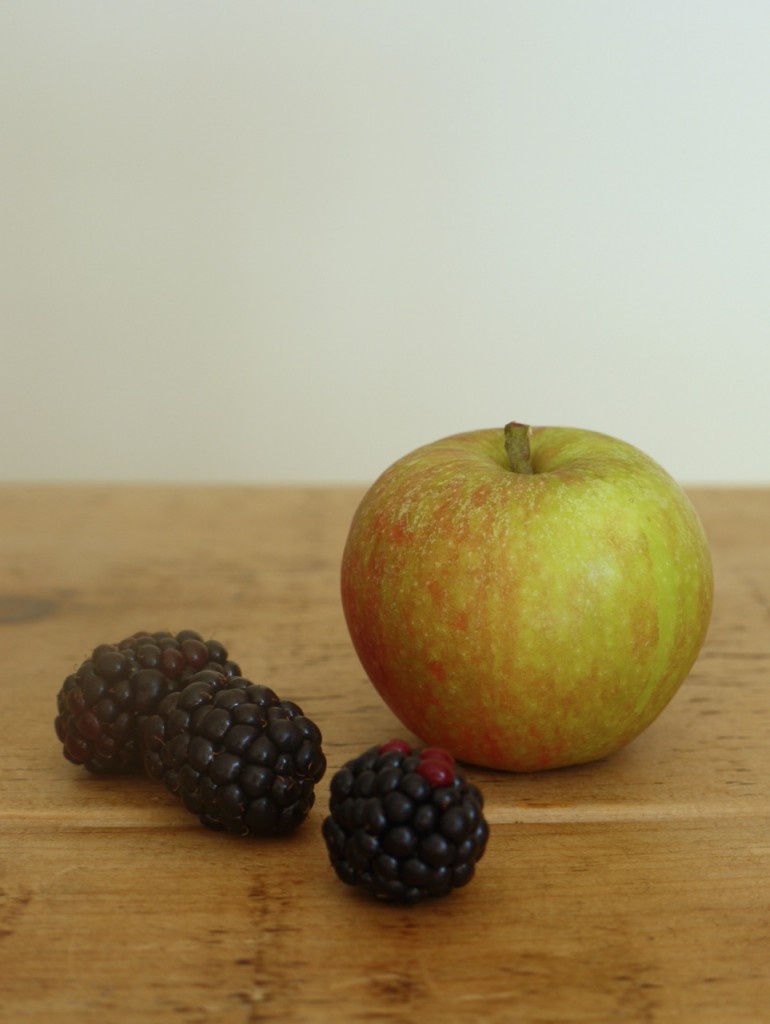 The 'breakfast' recipe in question comes from Megan's gorgeous Whole Grain Mornings, a whole book dedicated to the meals that start your day. I posted these Popped Amaranth Parfaits a while back and the book remains a constant inspiration when I'm looking for new ways with grains or breakfast-for-dinner type meals. There's nothing especially revolutionary about a crumble bar, but Megan's combination of flakes, flour and nutty additions makes for a pretty perfect mouthful.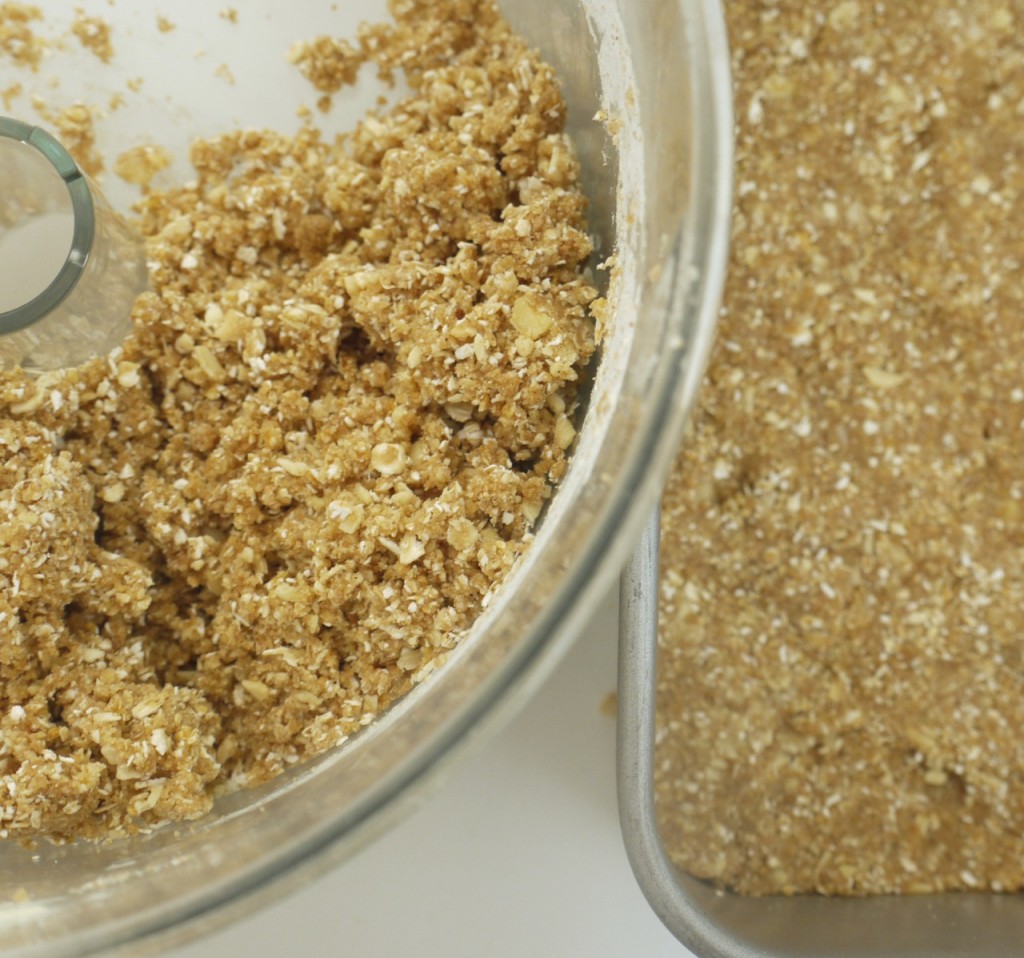 I've made the recipe before as it stands in the book, with blueberries and rye flakes and sesame seeds. They're delicious, but in the interest of freezing the last of the summer fruits to brighten up those short winter days to come, I've substituted apples and blackberries here, the filling just that little bit more tart against the subtley sweet crust and crumble.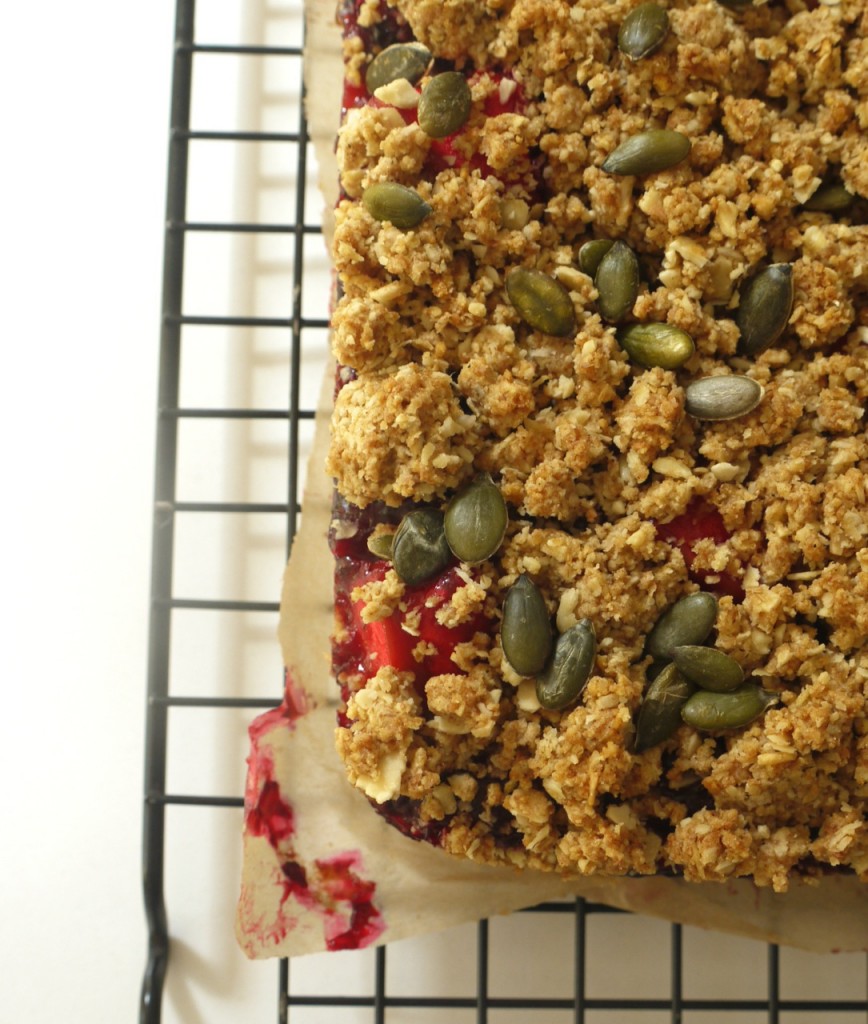 If you're in the market for the real deal, there's a recipe for Blueberry, Almond and Plum Crumble in my cookbook, Homemade Memories (the lovely Sarah and Lia have both posted the recipe on their blogs). Otherwise dust down those work surfaces and make these lovely little bars, the perfect mid-week treat.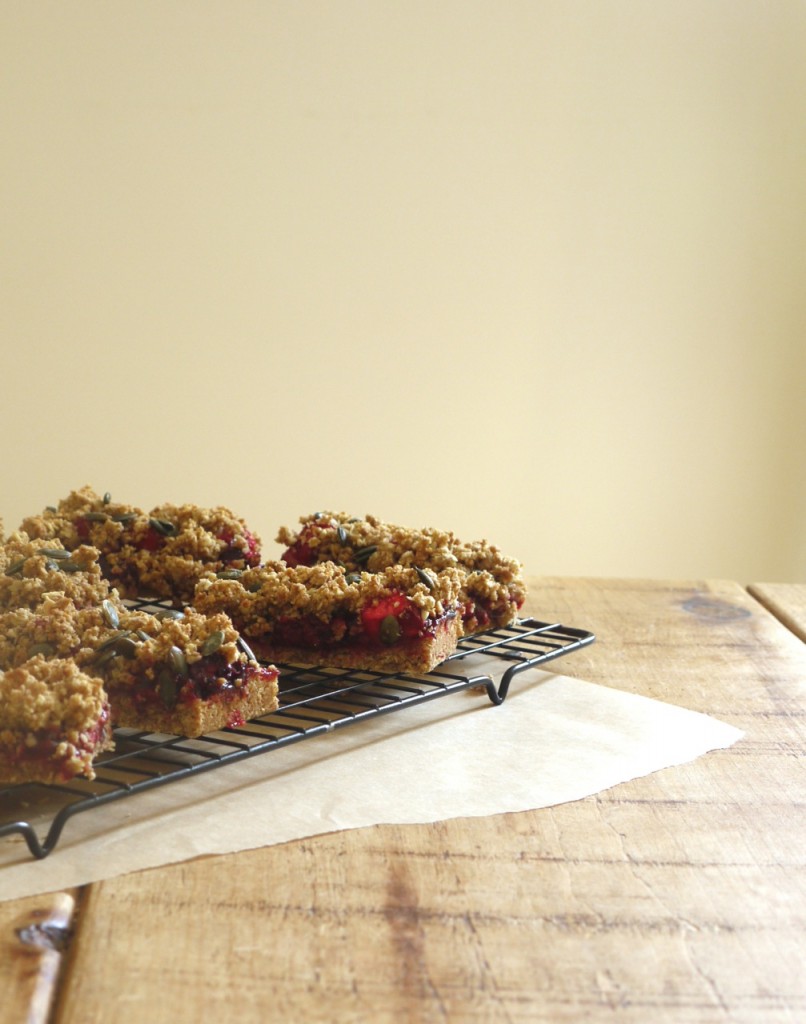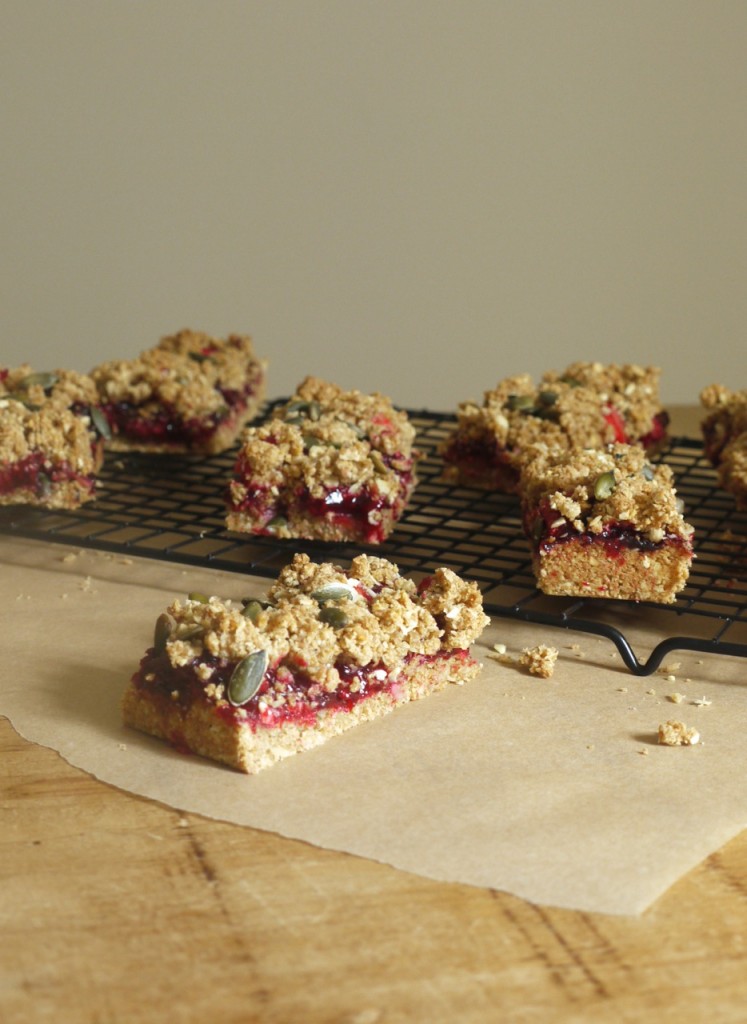 Blackberry + Apple Crumble Bars
Crumbly wholemeal bars with a syrupy fruit filling. Feel free to mix up the fruit - blueberries, cherries, raspberries or figs all work well.
Ingredients
For the filling
1 medium apple, coarsely grated
juice & zest of half a lemon
1 tbsp water
275g blackberries
45g golden caster sugar
1 heaped tbsp cornflour
For the crust and crumble
150g rolled oats
75g flaked almonds
120g wholemeal flour
75g light brown muscovado sugar
¾ tsp baking powder
½ tsp cinnamon
large pinch salt
1 large egg, lightly beaten
115g cold butter, cubed
Instructions
Preheat the oven to 180 degrees C/160 C fan. Butter and line a 20cm square pan with baking parchment.
In a small saucepan, combine the apple, lemon juice and zest and water, stirring over a medium heat until the apple begins to soften and break down. Add the blackberries, sugar and cornflour and continue to cook until the blackberries have softened and the mixture begins to thicken and become glossy. Remove from the heat.
To make the filling, combine the oats and flaked almonds in a food processor and blitz for 30 seconds. Add the flour, sugar, baking powder, cinnamon and salt and pulse a couple of times to combine. Add the egg and butter and pulse again until the mixture has the consistency of large crumbs.
Evenly press just over half the mixture into the base of your prepared pan. Pour over the blackberry and apple mixture then scatter over the remaining crumble mixture - there's no need to press it down.
Bake for 30 minutes or until the crust is lightly golden. Remove from the oven and allow to cool completely in the tin before turning out and slicing into bars. Will keep in an airtight container for 2 - 3 days.