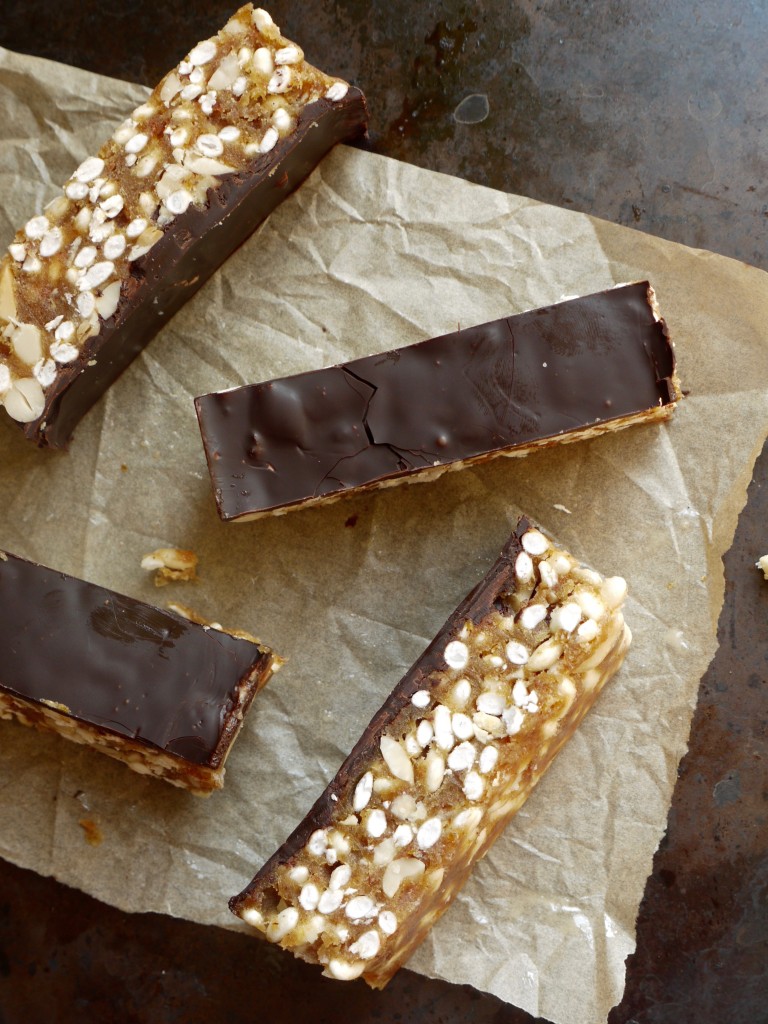 As I sit here writing, Nino is snuggled across my chest in his baby sling, pinky finger pointed and forehead slightly furrowed. Although he'll now grace us with a gummy mega watt smile when we're particularly entertaining of a morning, his everyday expressions tend towards the sterner, more concerned. These old man mannerisms seem fairly typical of newborn babies, but I also think there's a contemplative personality growing behind those long-lashed eyes.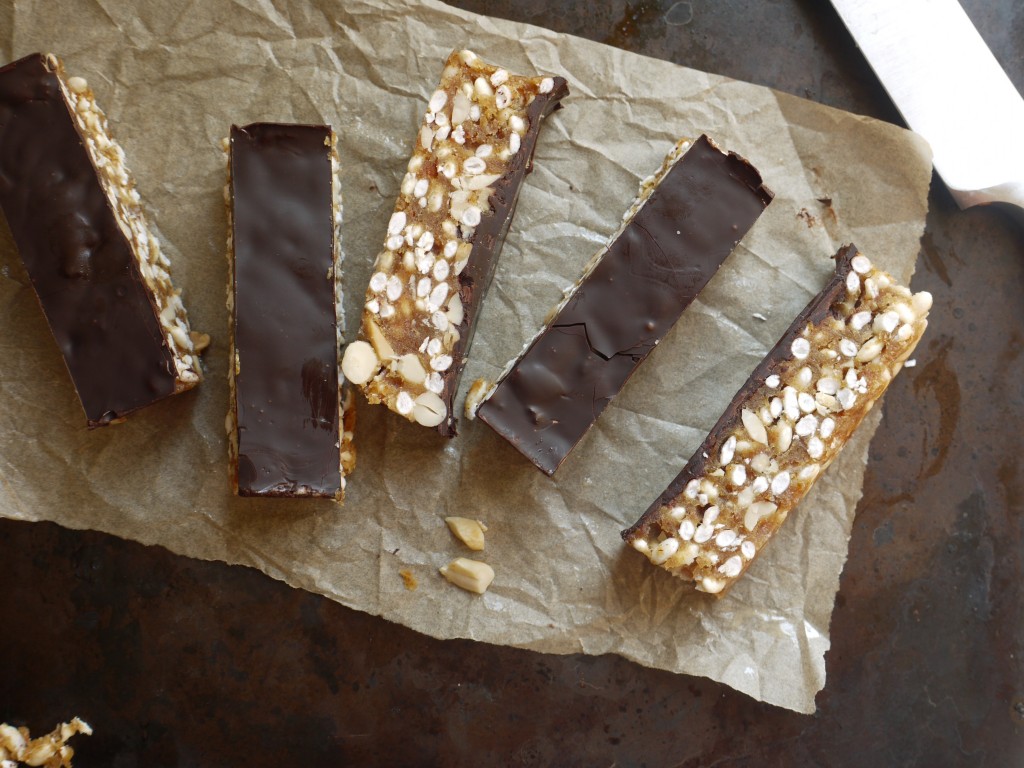 Having a child makes you think about your own individual traits. I'm a planner through-and-through, always looking forward to future events. Hand in hand with that I'm a worrier, I guess because if you're always thinking ahead it's possible to imagine what might happen to destabilize those plans. Conversely Luke lives life more presently, is far more spontaneous and, although I'm far from a glass half empty sort of person, in comparison his is positively over-brimming. We're different enough to balance each other out, similar enough not to drive one another mad.
Last week we found out that Nino's operation is going to be more complicated than we had originally hoped. Bombarded with technical procedures and scary statistics, my immediate reaction was to prepare for the worst, to build a barrier against any potential pain by testing my feelings to their terrifying limit. Luke, on the other hand, was quick to emphasise all the positives of our situation: to focus on our fantastic surgeon, the wonders of modern medicine, the incredible gains Nino has already made since birth.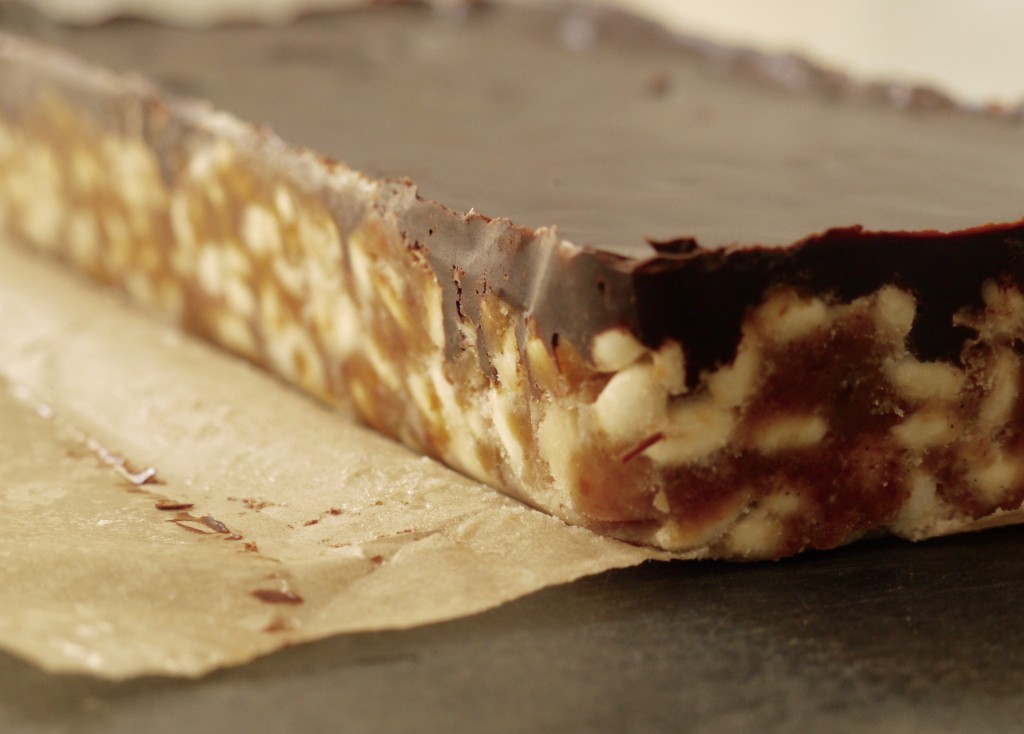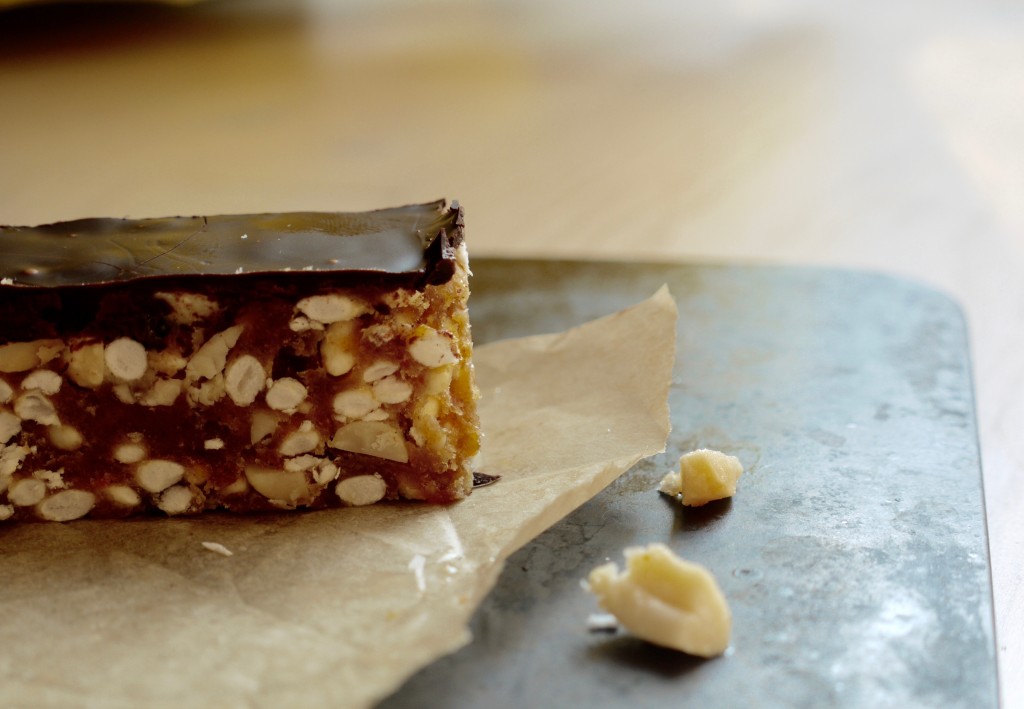 It might come less naturally to me, but Luke's approach is far more beneficial to our current situation. Yes, we're scared, but fretting and moping about beyond the background hum of fear (which realistically isn't going to disappear) simply isn't going to get us anywhere. Living each day as it comes, loving our perfect baby boy and doing everything we can to keep his home life happy and get him stronger before the operation is. So we're spending quality time snuggling, singing and nursing, lapping up the sunshine on daily excursions and napping in milk-stained PJs. One day can blend into the next without many plans in place, but each one feels a little sweeter than the last.
None of this has much to do with these bars, aside from the fact that I made and froze a batch for us to eat when Nino is out of hospital, and we've already demolished them all. A reflection, I suppose, of how we're living life in the moment right now, one delicious bite at a time.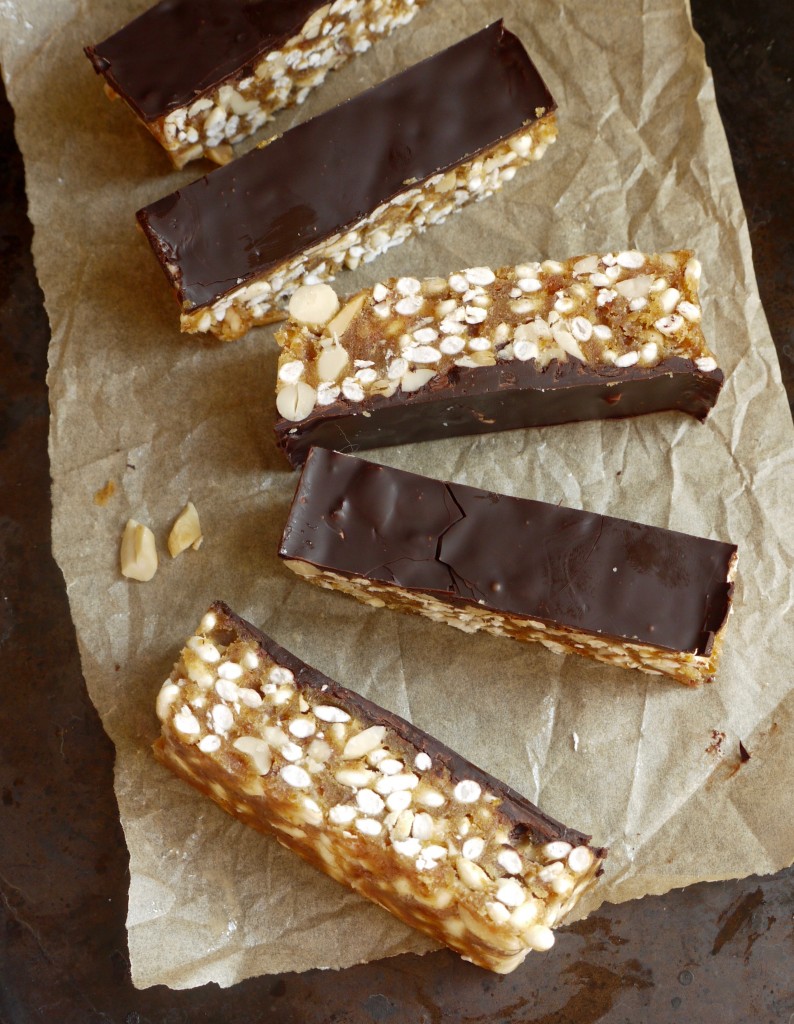 Healthy 'Snickers' Crisp Rice Slice
Crisp, crunchy and perfectly sweet, this healthier take on a rice crispy cake or Snickers bar is the perfect afternoon pick me up. Look for unsweetened crisp brown rice cereal (rather than Rice Krispies) and the plumpest Medjool dates you can find to ensure that they mash into a lovely smooth paste.
Ingredients
2 tbsp coconut oil
200g Medjool dates, pitted (about 10)
3 heaped tbsp smooth peanut butter
½ tsp vanilla powder (or extract)
pinch salt
60g unsalted peanuts, roughly chopped
25g crisp puffed brown rice
60g dark chocolate, roughly chopped
Instructions
Line a 1kg loaf tin with parchment paper.
Melt the coconut oil in a small saucepan over a medium heat. Mash in the dates, then add the peanut butter and stir until smooth, about one minute. Stir in the vanilla and salt, followed by the peanuts and puffed rice then press evenly into your prepared tin.
Melt the chocolate in a small bowl suspended over a pan of barely simmering water, or in the microwave, then pour over the top of your peanut mixture. Refrigerate until firm, around one hour, then cut into 8 bars.
Will keep in an airtight container in the fridge for up to two weeks, or the freezer for up to two months.