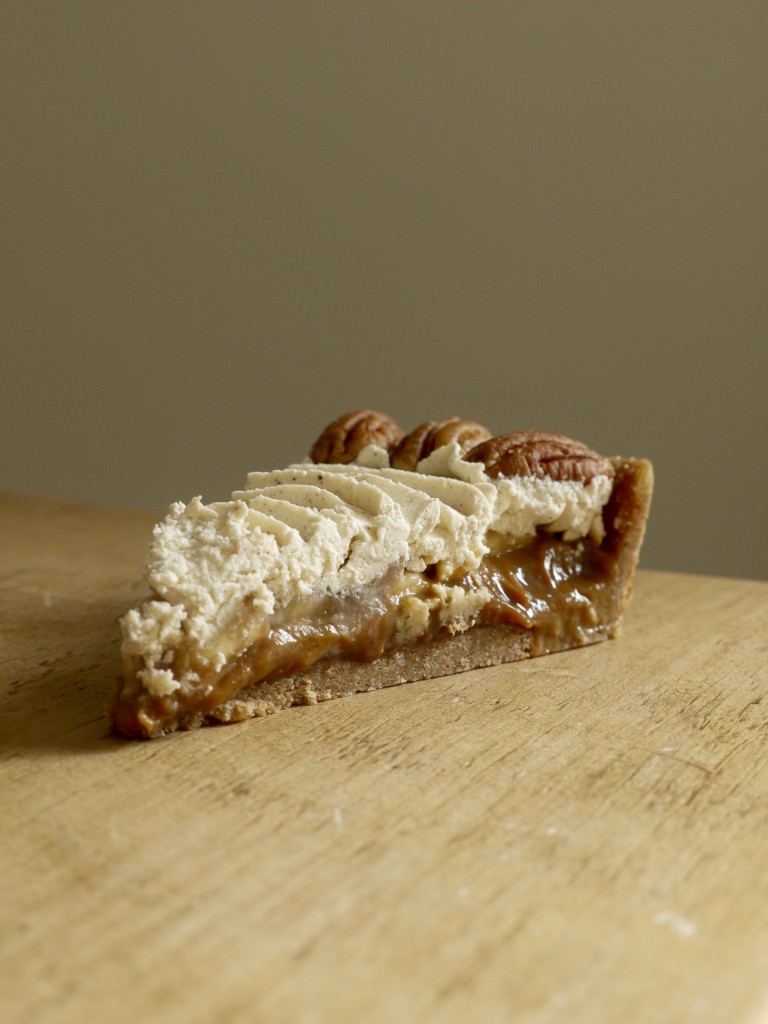 It feels like a lot of the food I've made over the last few weeks is something of a metaphor for the life we're currently living. I hadn't planned to post the recipe for this no bake banoffee pie – surely anyone can throw together the basic combination of biscuits, bananas, toffee and cream – but your enthusiastic response to this photo on Instagram got me thinking about what we all appreciate on a day-to-day basis. Not fancy tiered cakes and complicated techniques but the joy of simplicity – the recipe equivalent of slow days snuggling on the sofa rather than a glamorous evening out.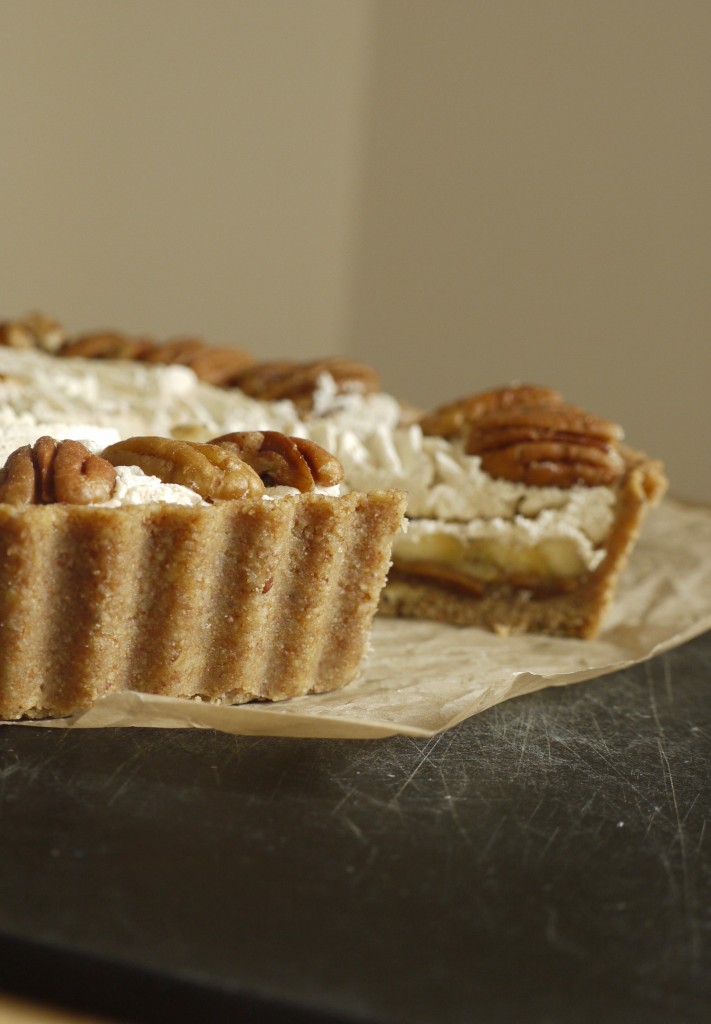 This is another recipe I'd mark as baby-sling-approved in its simplicity, plus it's made in stages if you need to break off for feeding, winding or simply staring at your little love bundle. I appreciate that not everyone reading this has fallen into the delicious black hole of newborn baby, so feel free to insert your equivalent distraction here – we all lead busy lives and I hope a simple recipe will appeal whether you're fielding work emails into the night, ferrying children on the school run or feeding hungry teenagers.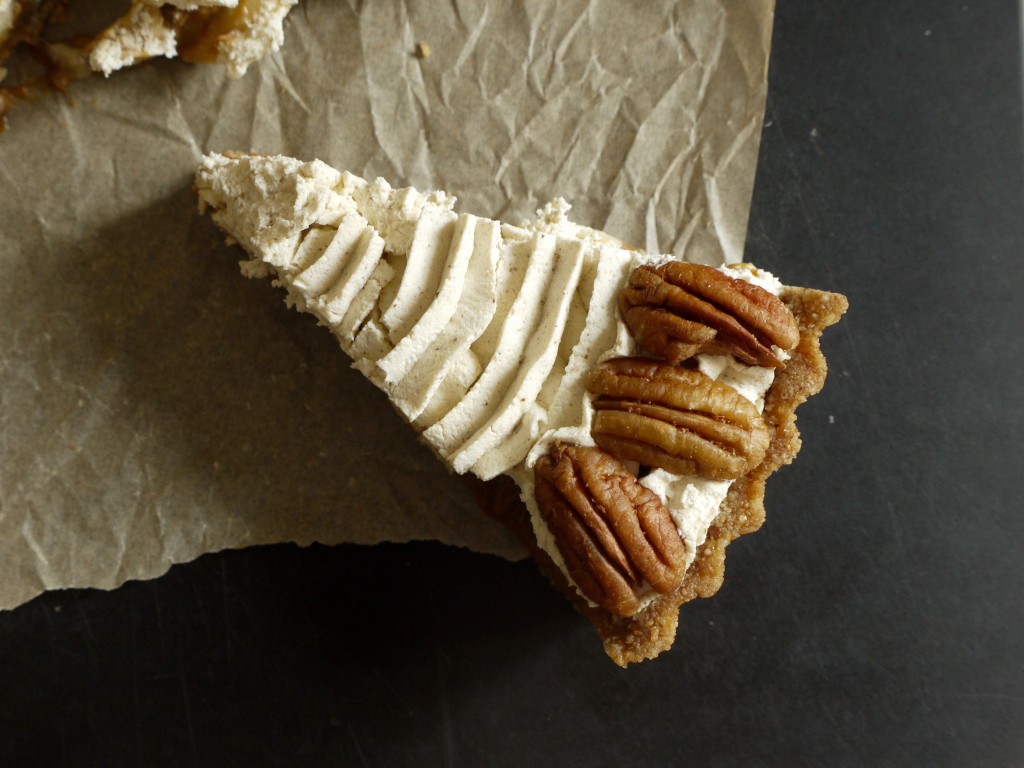 Banoffee pie needs no introduction and this recipe doesn't break the mould, rather – in my humble opinion – slightly improves on it. There's a smidgen less toffee than some versions, providing a slim yet satisfyingly sweet foil for the bananas and cream, a healthy dose of cinnamon in the whipped cream and pecans, because I never knowingly omit a nut for crunch. I didn't fuss around with chocolate curls on this occasion, but if you're of a chocolaty persuasion you could add some, or even go the whole hog by adding 75g melted dark chocolate to the toffee and using a chocolate biscuit base.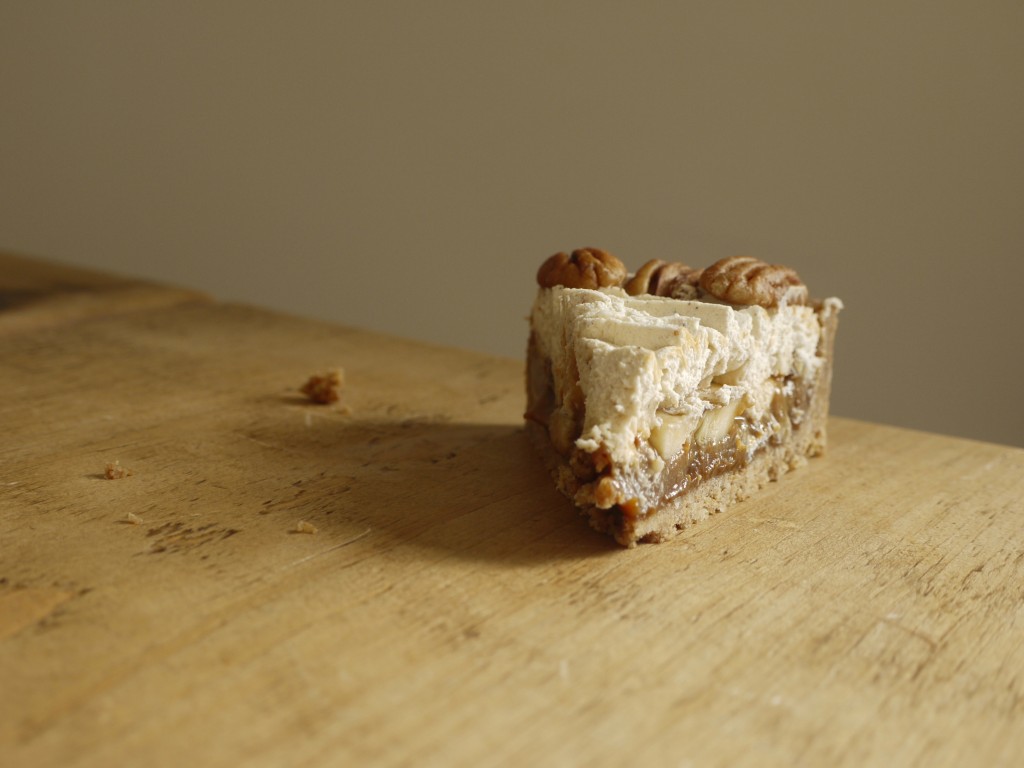 Tomorrow we're heading to hospital before Nino's operation on Wednesday, so things will be a little quiet around here for the next few weeks. Which gives you plenty of time to make this pie and take some time to enjoy the everyday. Life is sweet.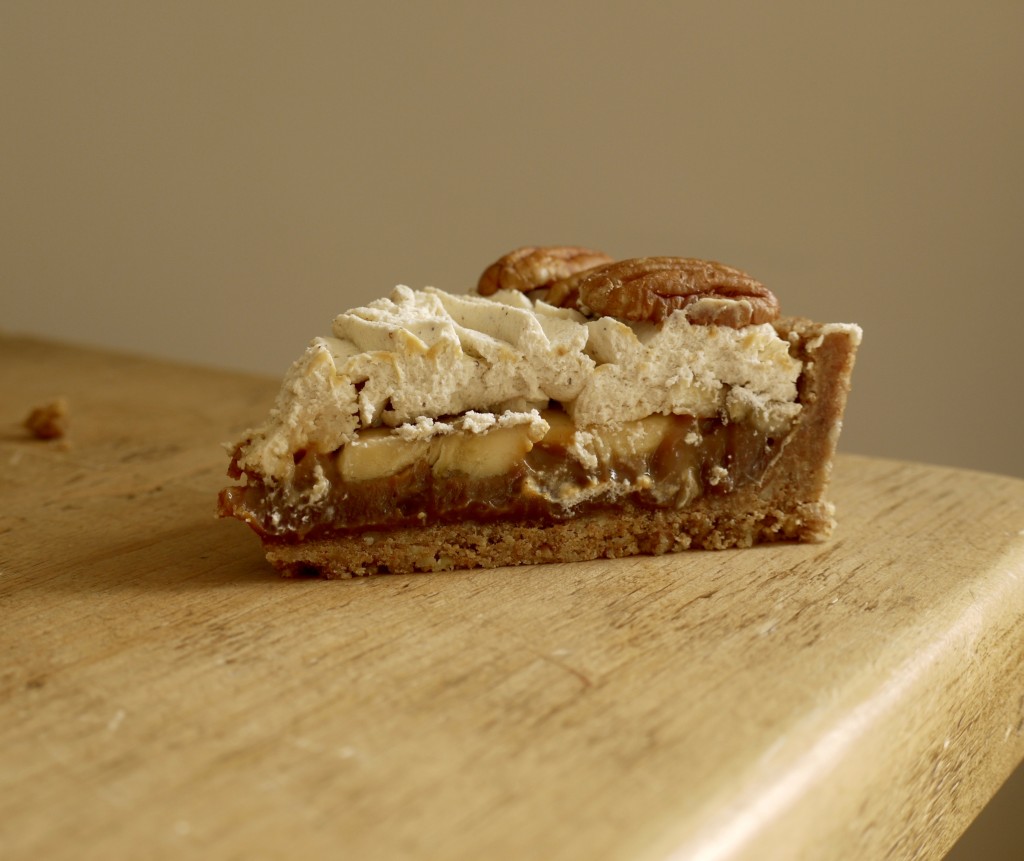 No Bake Banoffee Pie with Pecans
If you're in the market for a simple, delicious dessert, this no-bake banoffee pie is for you. Rich toffee, sliced bananas and cinnamon whipped cream top a buttery biscuit base made richer and creamier with the crunch of pecans.
Ingredients
For the crust
100g unsalted butter
200g wholemeal spelt digestives (recipe in my cookbook) or normal digestives
75g pecan halves
For the filling
70g unsalted butter
60g light brown muscovado sugar
250g dulce de leche (recipe in my cookbook) or use a good quality jar
pinch sea salt
3 large ripe bananas
juice of half a lemon
300ml double cream
1 tsp vanilla extract
½ tsp ground cinnamon
75g pecan halves
Instructions
In a small saucepan, melt the butter and allow to cool completely. Blitz the biscuits to fine crumbs in a food processor then pulse in the pecans - you want to keep a little texture from the nut. Stir in the cooled melted butter then press into the base and sides of a 23cm round, loose bottomed tart tin. Refrigerate while you make the toffee.
In the same small saucepan (no need to wash up) melt together the butter and sugar until smooth and combined. Stir in the dulce de leche, bring to the boil then remove from the heat and allow to cool at room temperature for 10 minutes. Pour over your biscuit base and refrigerate for one hour.
To finish, slice the bananas into coins on a slight angle and toss with the lemon juice. Use to cover the caramel layer. Lightly whip the cream, fold in the vanilla and cinnamon then spoon or pipe over the banana slices. Top with the pecan slices and serve.
Will keep in an airtight container in the fridge for a couple of days.