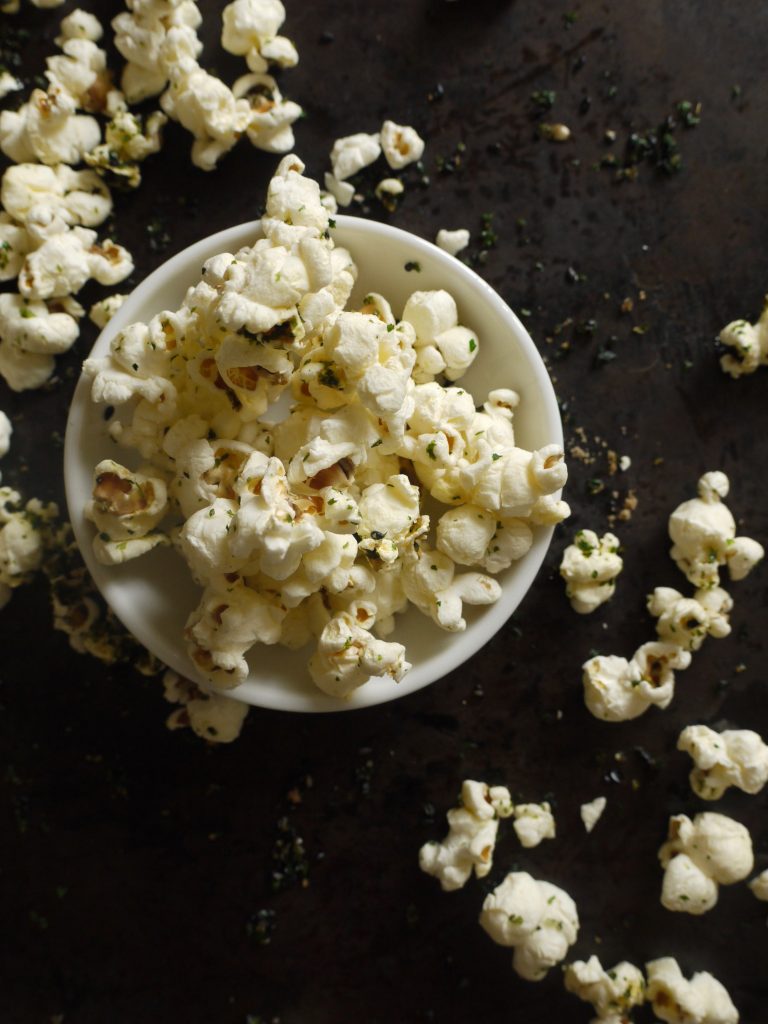 In a couple of weeks I'll be half way through my maternity leave. While I appreciate that I'm extremely lucky to be able to take a whole year working on the project that is our delicious baby boy, I also can't quite imagine the time when I'll spend a whole day apart from him. The longest I've gone so far is four hours at the hairdresser, most of which were spent texting his babysitting Nonna (my Mum) for updates and photos and missing him madly. Six months from now he'll be sitting, talking, possibly walking, eating real food and showing even more of that fabulous personality we're seeing more glimpses of every day. Reflecting on how quickly things are changing truly makes me savour every second of these precious days.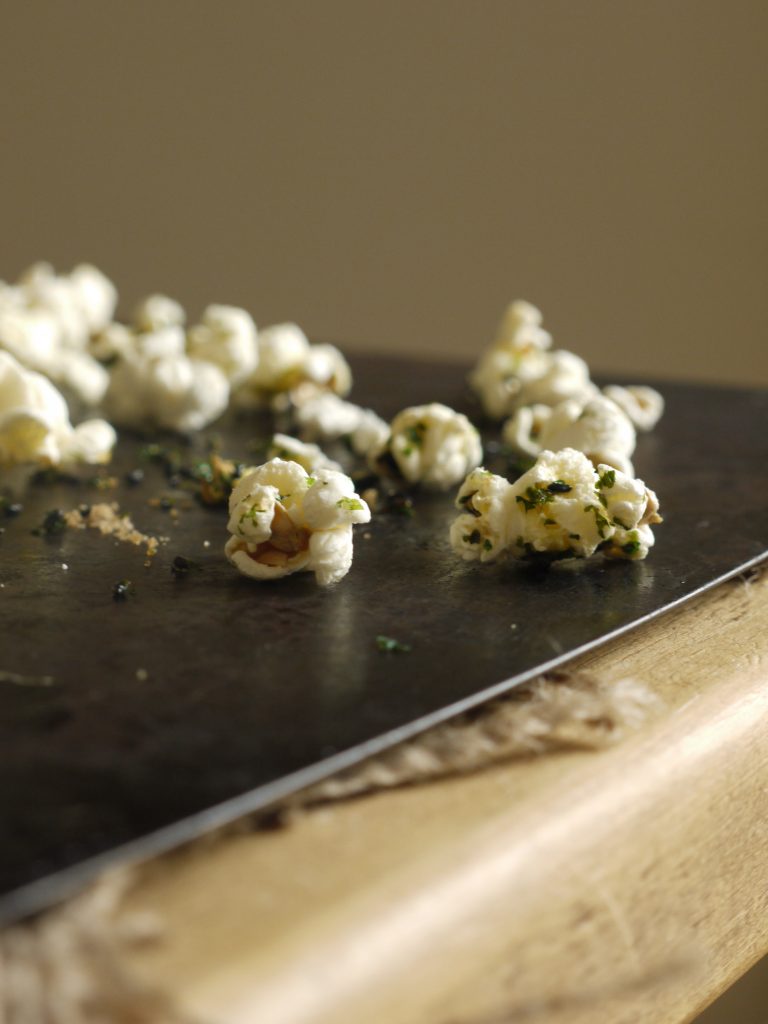 I've mentioned before that Nino is of the school of thought that sleeping is cheating, preferring to spend his days drinking in the world. Having said that, he's five months old so the occasional snooze is inevitable at which point, if I've showered and tidied, maybe exercised and sorted through the endless piles of laundry, I've been using the time to develop recipes for a couple of clients.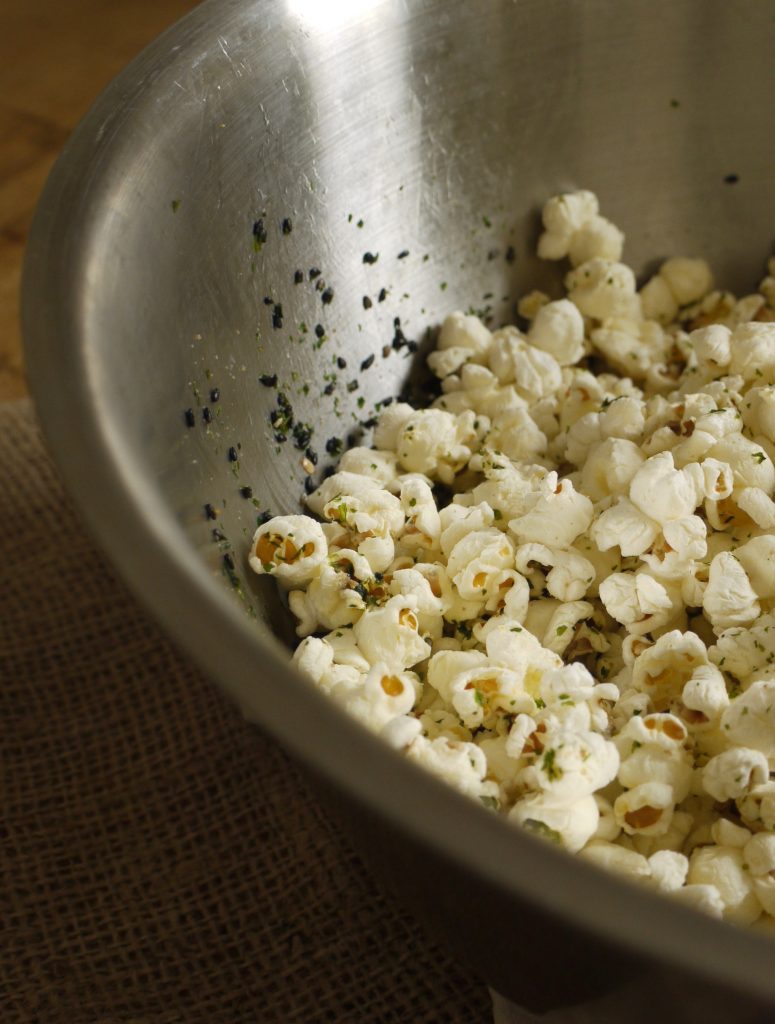 This sweet and salty nori popcorn is the second recipe I've developed for Great British Chefs and The Japan Centre using seaweed. Umami rich nori has a depth of flavour that lends itself beautifully to seasoning for popcorn, teamed here with a little light brown sugar and sesame seeds to create crunchy mouthfuls of sweet and salty goodness. The flavour isn't a million miles from the crispy 'seaweed' you get in Chinese restaurants and, in the same vein, this popcorn is moreishly addictive.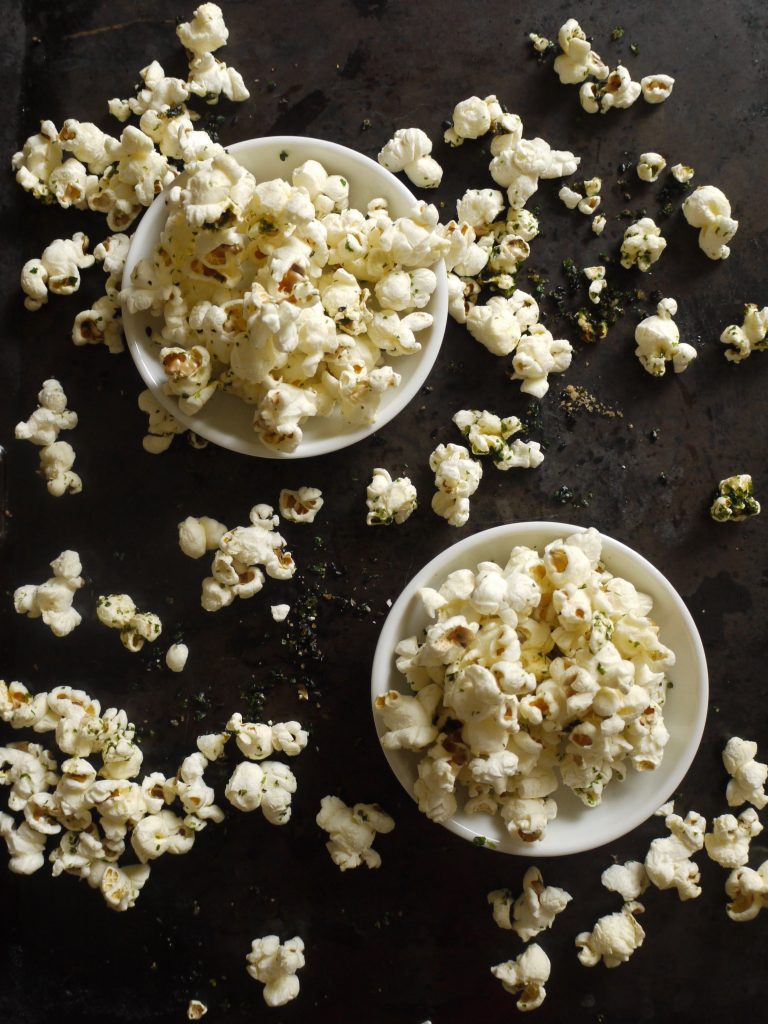 So, hook yourself up to Netflix (we're loving Chefs Table and Silicone Valley over here right now) and head on over to the Great British Chefs website to grab the recipe. You'll also find my recipes for Tuna Poke Bowls and Tofu Wraps with Carrot & Ginger Dipping Sauce and watch this space in August for some delicious new recipes using The Japan Centre's flours including a panko crumbed brownie that seriously hits the spot.