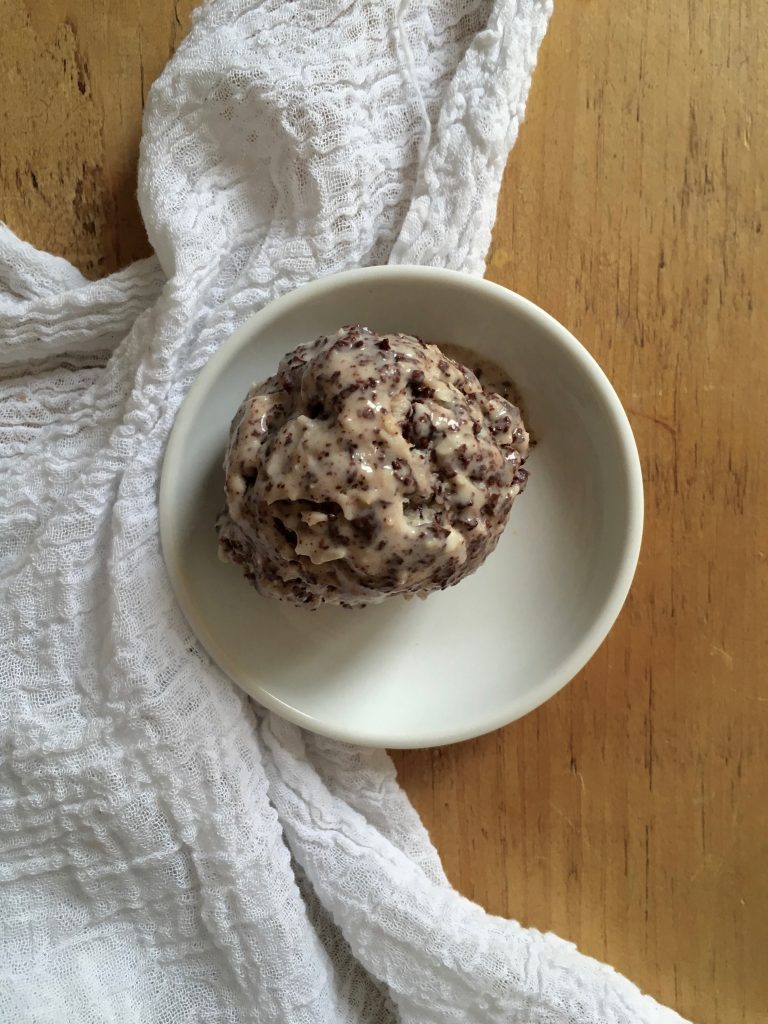 Last Monday we transferred Nino into his own room. Six and a half months is a little later than we'd originally intended, but what with three weeks in Italy and then a wedding in Lithuania, it felt like moving him before all that upheaval might just be more trouble than its worth. And while he's not quite yet a twelve hour sleeping beauty (do these babies really exist, or are they an invention to make us buy books and tear our hair out at ungodly hours of the morning?), I'm pleased to report that our nights are – touch wood they stay that way – a whole lot smoother. I guess if I had been sleeping next to the fridge I might be more inclined to indulge in a midnight feast or two too . . .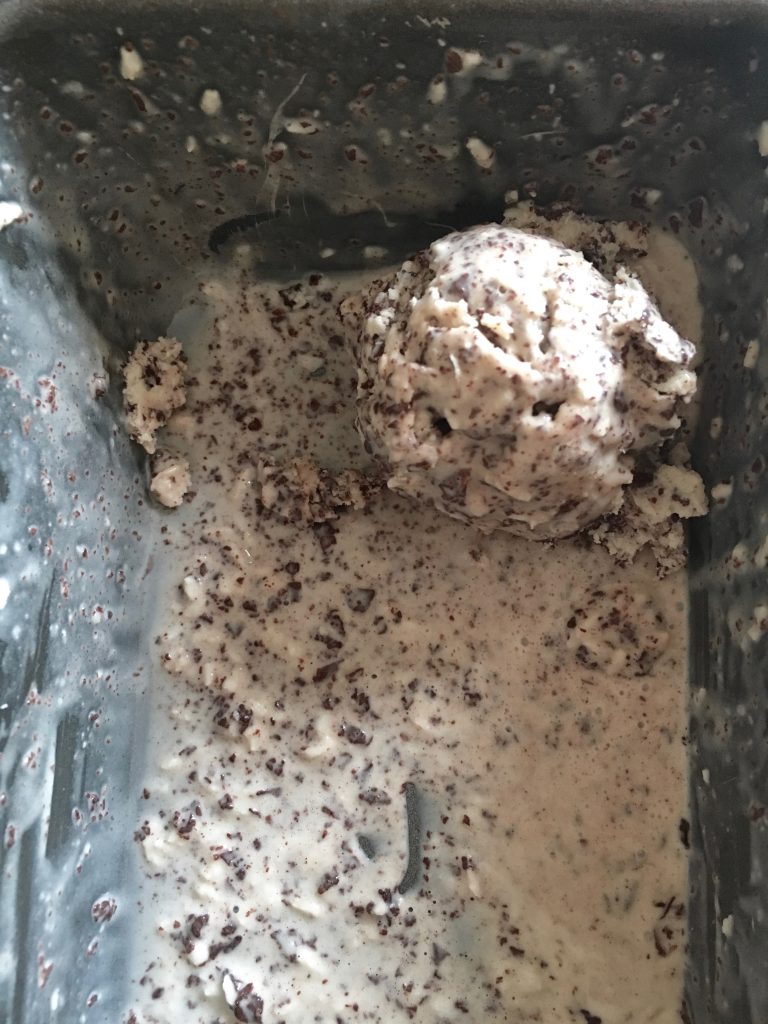 While I'm feeling a little more rested by night, our days have been filled with activities from trips to Brighton to big family lunches, and seven days socialising on the trot feels a lot with a little person in tow. So today I'm hoping to win you over with flavours not words, and this simple coconut stracciatella ice cream from Nina Parker's scrumptious new cookbook, Nina Capri.
Coconut and chocolate are a match made in heaven, here in the form of a thick coconut custard and shards of rich dark chocolate. Unlike a lot of the coconut ice creams out there, this isn't vegan – the mixture is enriched with egg yolks to lend it a beautifully creamy texture. Having said that, I served this a few days after churning and it does still freeze quite firm, so for perfect scoopability I'd suggest eating it on the day of making. Hardly a difficult task once you've tasted the first spoonful.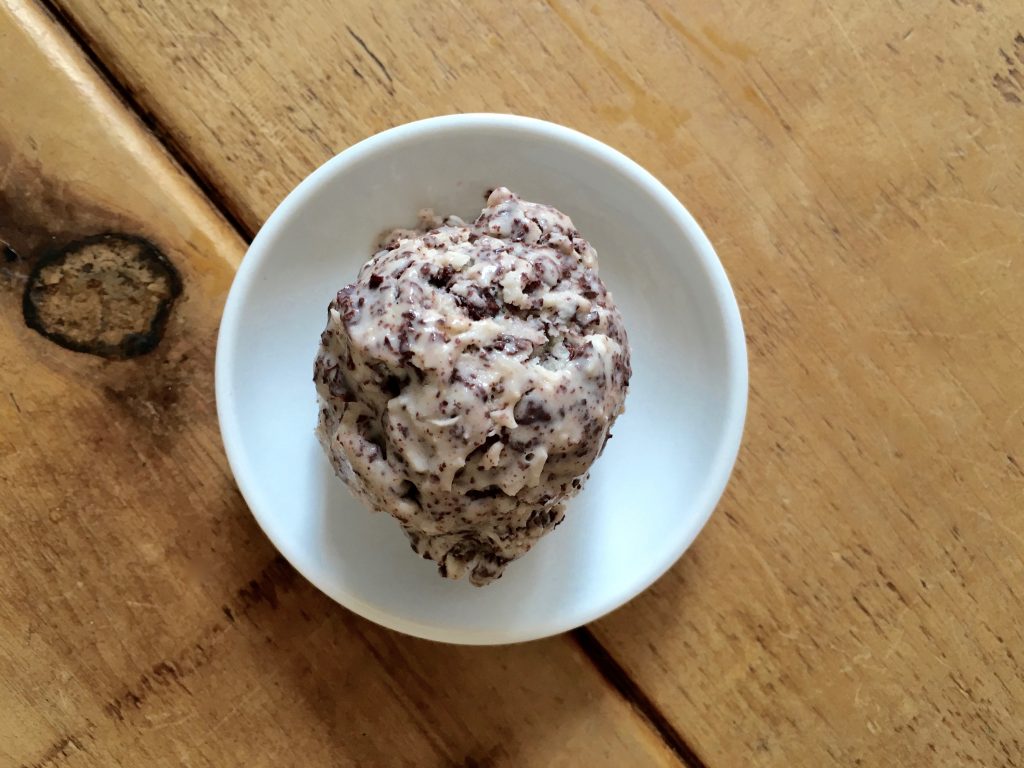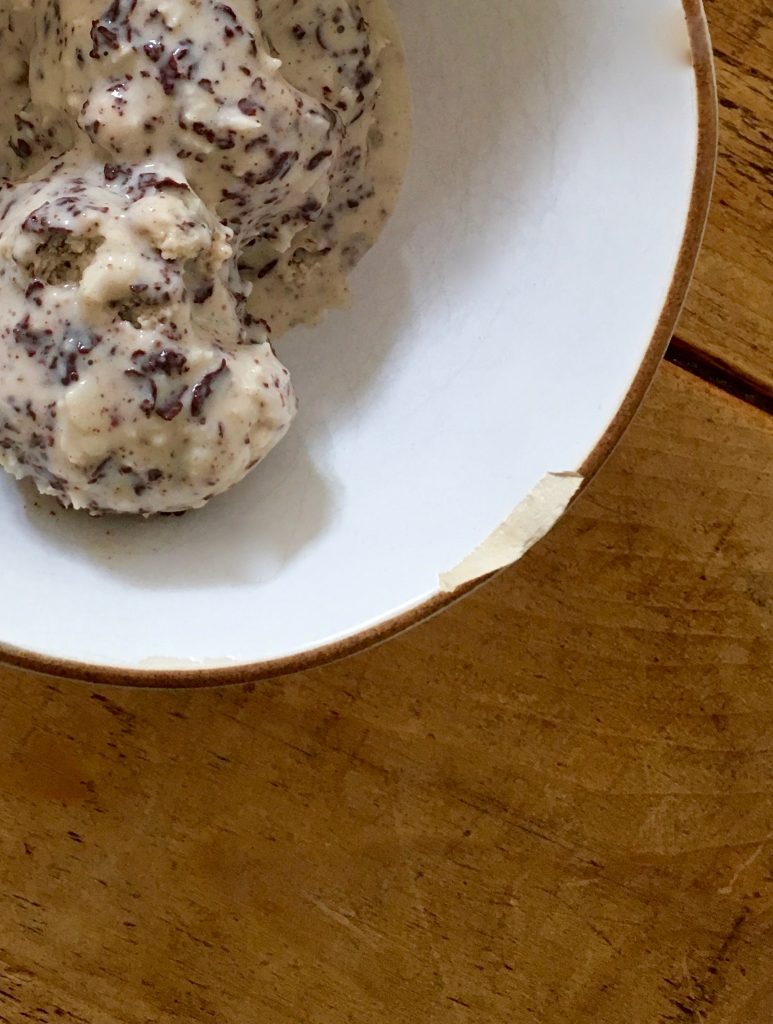 Coconut Stracciatella Ice Cream
Dreamy, creamy coconut custard made with coconut milk and cream swirled with chunks of rich dark chocolate. Serve this ice cream immediately after it has been churned for the best texture.
Ingredients
400ml tin coconut milk
320ml coconut cream
one vanilla pod, seeds scraped
50g dessicated coconut
4 large egg yolks
130g golden caster sugar
125g dark chocolate, chopped
Instructions
In a medium saucepan, combine the coconut milk, cream, vanilla pod and seeds and dessicated coconut over a medium heat, allowing the vanilla to infuse.
In a medium bowl, whisk together the egg yolks and sugar. Pour in the warmed coconut mixture, whisking to combine, then return everything to your saucepan and cook, stirring continuously, until you have a thick custard that coats that back of a spatula, about 8 minutes. Remove from the heat, pour into a bowl and cover with cling film to prevent a skin forming. Allow to cool to room temperature then fish out the vanilla pod and churn in an ice cream machine.
Five minutes before the ice cream is ready, melt your chocolate in a bain marie or microwave and allow to cool for one minute. Pour the melted chocolate into the churning ice cream - it will freeze on impact, the paddle breaking it up into delicious chocolaty shards.
Serve the ice cream immediately for the best texture, or transfer to a container and freeze for one hour. Much longer than this and you'll have a very hard ice cream that will need to be well softened before serving.
Will keep in the freezer for several weeks.