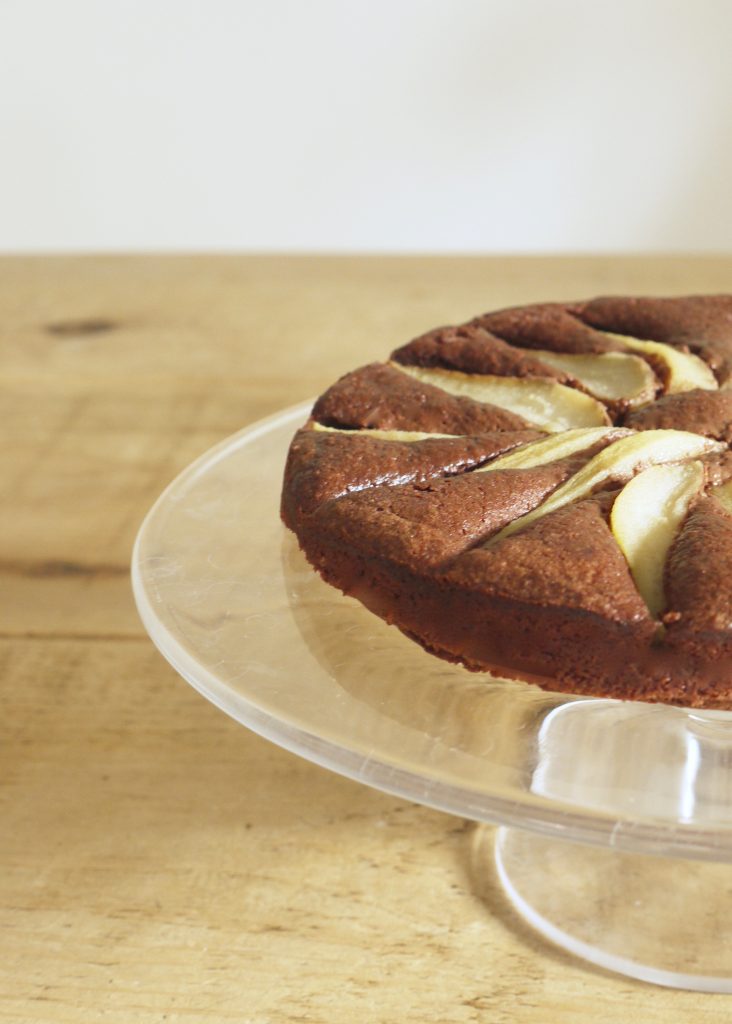 It's been a bit of an emotional rollercoaster in the little loaf household of late. About ten days ago Nino started saying 'mama' in a very deliberate way, calling me back if I disappeared round a corner or snuggling in and saying it rather than the indiscriminate sound making we've been hearing a little longer. My heart is fit to burst and it's literally the sweetest word I've ever heard, but at the same time this cognitive leap seems to have brought with it possibly the hardest behaviour we've seen to date. Our usually sunny little man has been grumbling and fussing, clinging round my ankles, waking multiple times each night and resisting sleep with a renewed and infuriating fervour for someone clearly so in need of it. Until you become a mum it's impossible to understand how you could love one little person so deeply and completely, yet at times want to pop them in a padded room, pour yourself a stiff drink and sleep, uninterrupted, for a week.
Today our little sleep resister turns ten months old. I know this fussy phase will pass (until the next one, that is . . .) but am also wary of wishing a single day away. With less than two months of maternity leave left I'm trying to live in the moment and soak up each precious morsel of my baby, so in the spirit of celebration (and because my sleep deprived brain might forget if I don't write it down), here's what we've been particularly loving about you this month, sweet boy.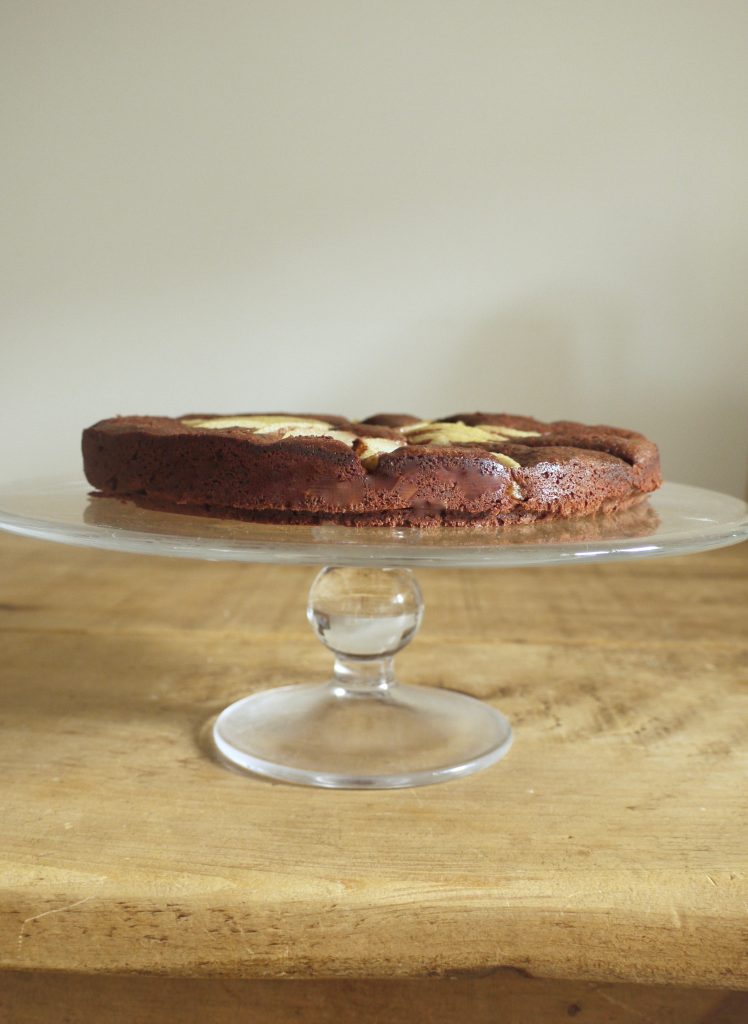 The sweet sense of humour I see emerging, reading our expressions, mimicking noises and responding with the deepest chuckles and a giant gap-toothed grin.
Your new found trick of playing a plastic trumpet. I love the concentration in your eyes as you blow into it on repeat and can't stop smiling when you attempt to 'play' anything of a similar shape, from the thermometer to my nose.
The mad professor wisps of hair appearing round your ears that stick out like a ruffled duck and crinkle in your sleep.
Your obsession with the planes that cross the back garden, scaling up the glass back door like spiderman to get a better look then shouting and waving as they pass.
Your ever increasing appetite and eagerness to explore new flavours. Also your ability to get food into your mouth, sometimes with the most precise pincer grip but often a mad two handed balance act of fists and fingers or, if you're really in a hurry, dropping your mouth to your high chair and vacuuming the food straight in. I know I'm biased, but I can barely handle the cuteness.
The way you'll take time out – sometimes just for a few seconds – to lay your head in my lap or on my shoulder, a reassuring sort of snuggle in the midst of your constant busyness.
Using your lion walker to scoot across the kitchen like a tottering geriatric, and also attempting to scale the side meant for playing with (not walking) like a little mountain goat.
That mischievous sideways glance before you pull both socks off and shriek with glee.
The pats and open mouthed kisses you plant on my mouth and tummy, your hedgehog, your squirrel and – increasingly – any appealing object I suggest might be in need of a smooch.
The joy that takes over your entire body when we crank up your favourite song.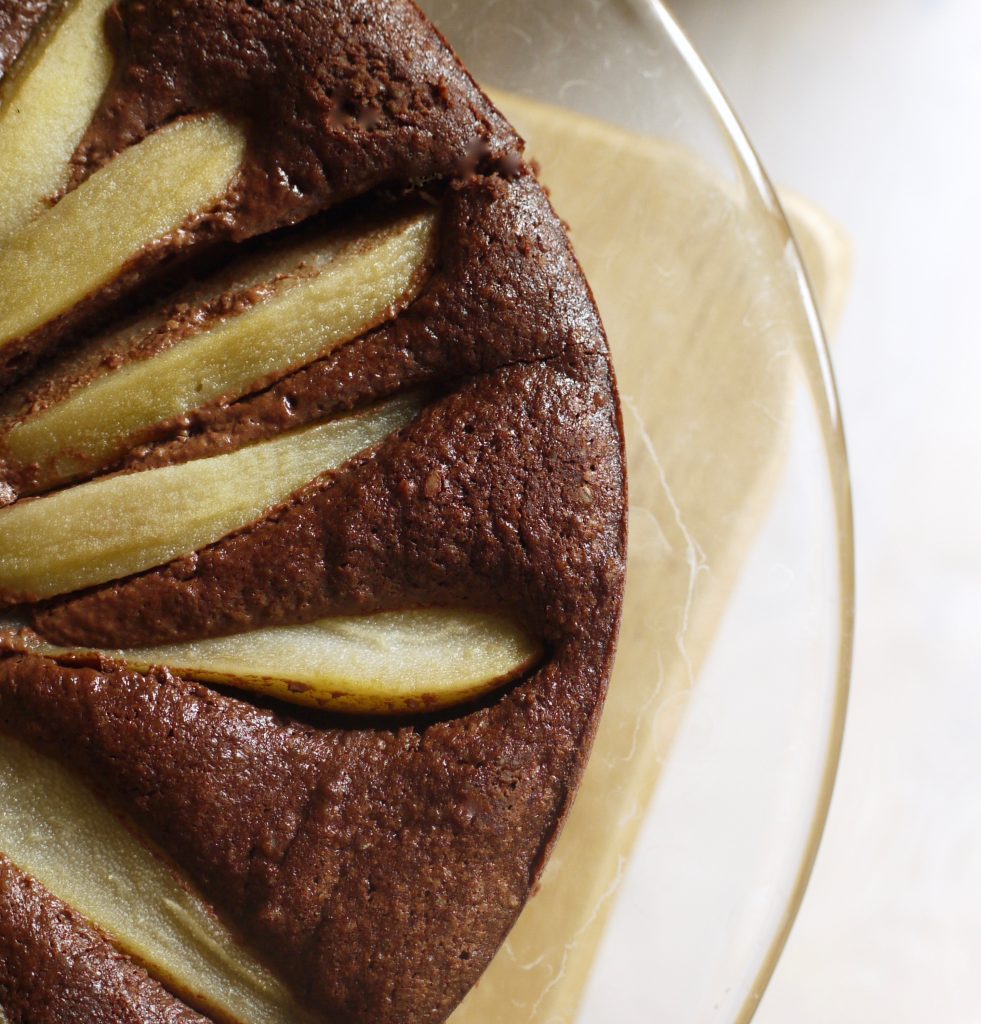 This little munchkin is learning and changing so much each day, I'll probably look back on this post in a week with ten more milestones to record. All this makes for a pretty exhausting schedule and little time for the slow, indulgent baking of my pre-baby days, so when a recipe is packs serious flavour with few ingredients and takes minutes to make, it goes straight to the top of my favourites list. Enter this simple pear and chocolate tart from Emiko Davies' gorgeous cookbook, Florentine. My only tweak was to replace the ground almonds with hazelnuts because I find that Nutella-esque combination hard to beat. If you need a new chocolate cake recipe in your life, this scrumptious gem is it.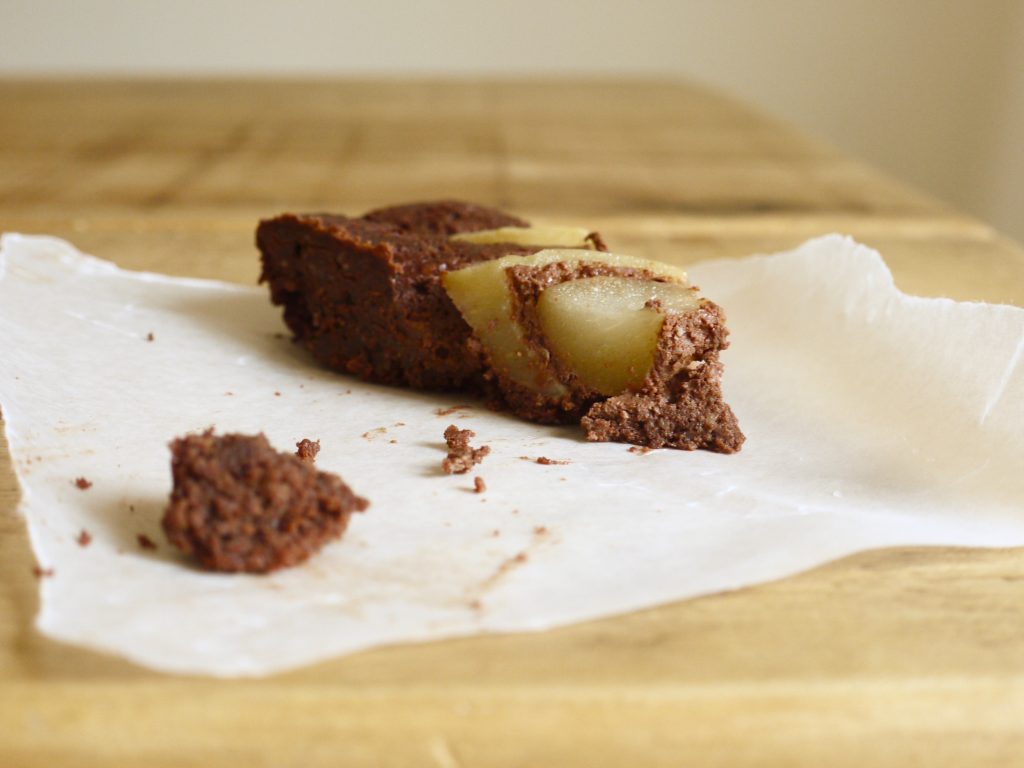 Emiko Davies' Pear & Chocolate Cake
A deliciously rich flourless chocolate cake with slices of sweetly poached pear. Perfect for afternoon tea or served for dessert with a dollop of creme fraiche.
Ingredients
For the pears
50g golden caster sugar
2 pears, peeled, cored and cut into eighths lengthways
For the cake
150g dark chocolate, chopped
90g unsalted butter, cubed, plus extra for greasing
90g caster sugar
90g ground hazelnuts
3 large eggs, separated
1 quantity of poached pears (see above)
1 tsp cocoa powder
Instructions
Combine the sugar with 500 ml water in a saucepan and set over a medium heat. Add the pear and poach for 10–15 minutes, or until tender but not too soft (a knife should easily penetrate the flesh without any resistance). Drain and let the pear pieces cool.
Melt the chocolate over a bain-marie or double boiler. When melted, remove from the heat, add the butter and stir until the butter has melted. Add the sugar and almond meal, stirring to combine. When the mixture is cool, add the egg yolks.
Preheat the oven to 180°C (360°F). Grease a 23cm round springform cake tin and line the base with baking parchment.
In a separate bowl, whisk the egg whites to firm peaks, then fold them into the chocolate batter. Pour the chocolate mixture into the tin. Arrange the pear pieces on the top of the batter, pushing them slightly in. Bake for 40 minutes, or until a skewer inserted into the middle of the cake comes out clean.
When cool, remove the cake from the cake tin and, just before serving, dust liberally with icing sugar, if desired. Serve in modest slices – this is rather rich.
Notes
Recipe barely adapted from
Florentine
by Emiko Davies.