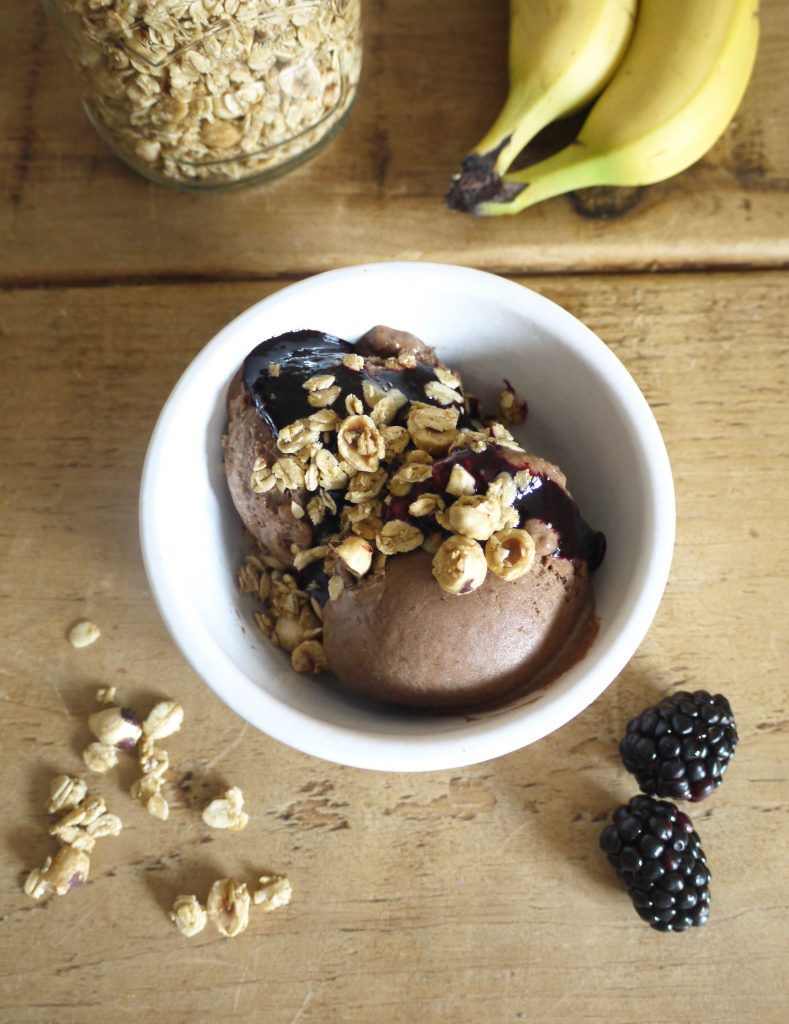 Judging by all the gingerbread, peppermint, cranberry and brandy recipes that have been landing my inbox of late, this simple ice cream isn't exactly on trend for this time of year. With no refined sugar, no dairy and an absence of alcohol, it's possibly more suited to the New Year, New You party which rolls around with guilt-incuding speed just as you're polishing off that Christmas selection box you found down the back of the sofa. But I'm posting it today because, despite its short ingredient list and surprising vegan credentials, this chocolate banana 'nice cream' tastes luxurious enough to serve alongside any more indulgent dessert as you celebrate the season.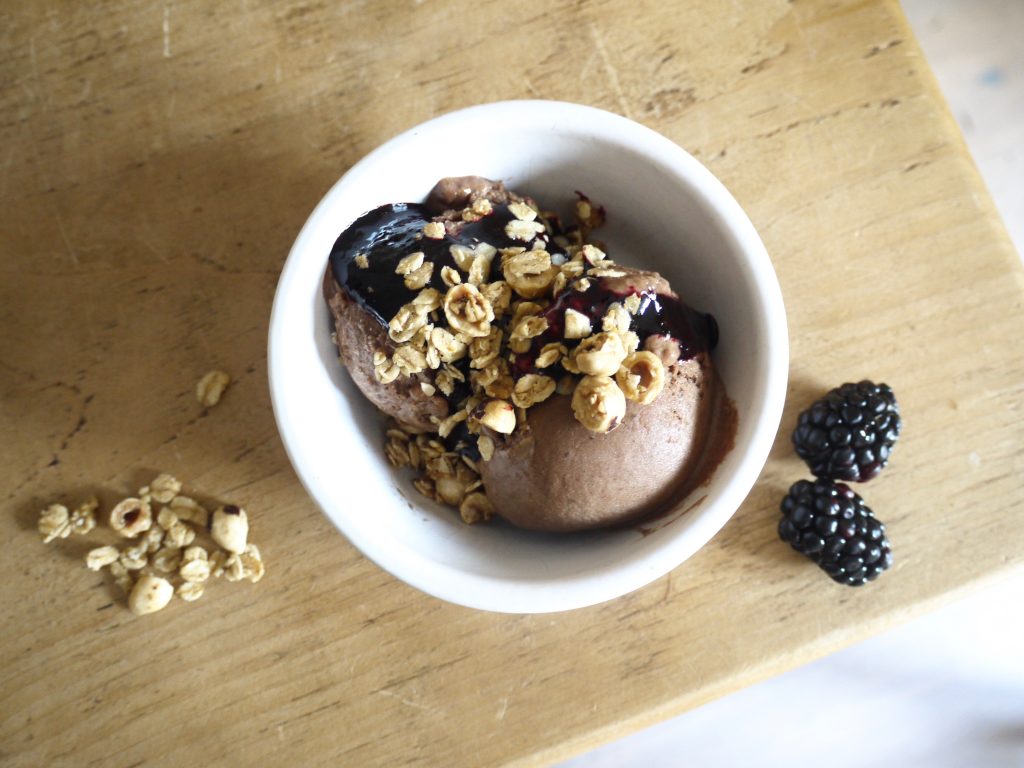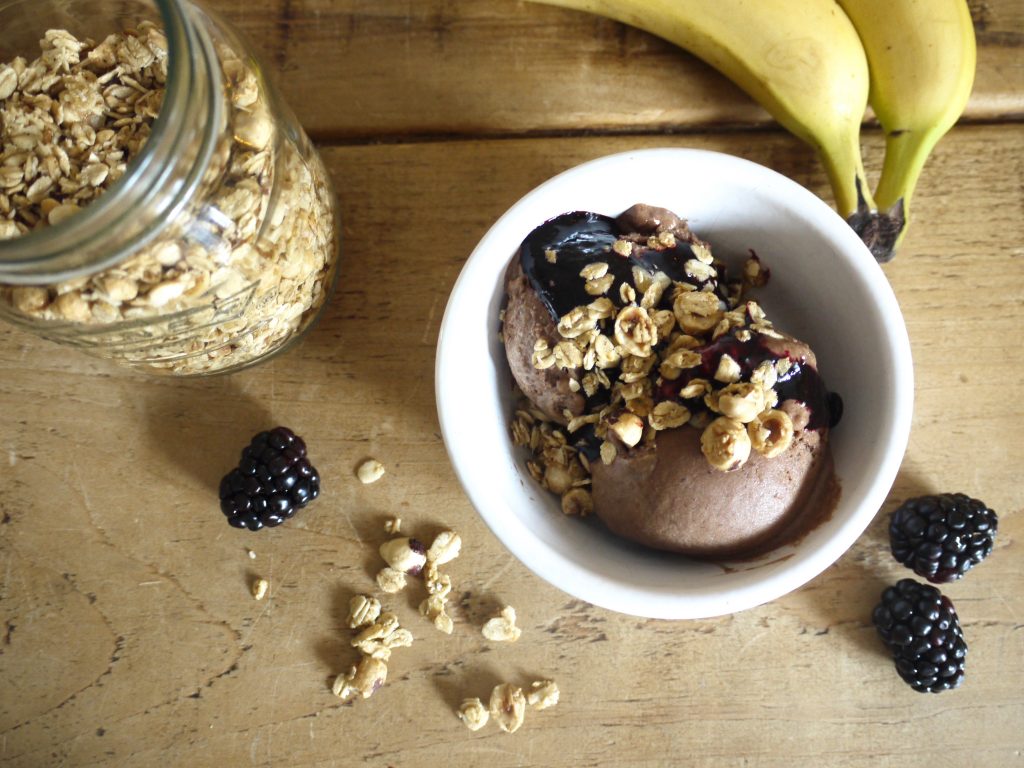 All you need here for recipe success is a high speed blender or food processor, some ripe bananas, a spoonful of cocoa and a slug of maple syrup (honey works well too if you're not strictly vegan). A spoonful of blackberry compote and a sprinkling of crunchy hazelnut granola turn it from instant snack into something altogether more luxurious and dessert-worthy and the whole thing is so healthy I would happily eat it for breakfast. In fact, if you're looking for an alternative to smoked salmon come Christmas morning, a bowl of this chocolate banana ice cream could be just the thing to set you up for a truly magical day.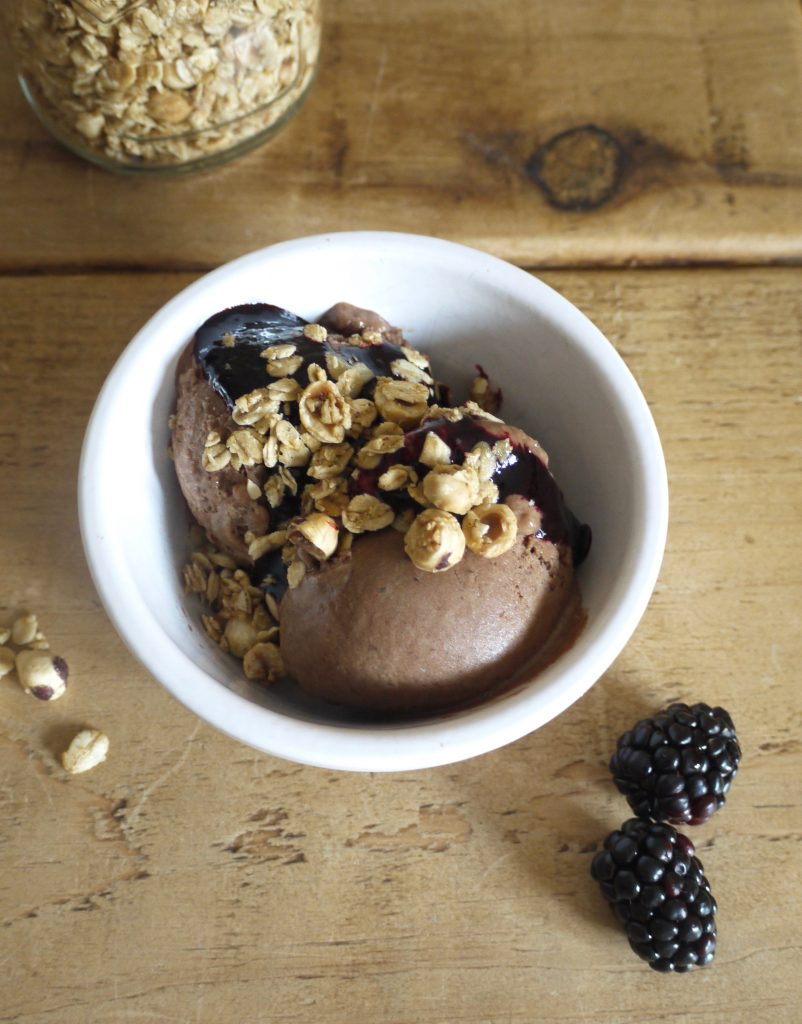 This chocolate banana 'nice cream' was created in partnership with Great British Chefs and Love Food Hate Waste. Get the full recipe here.