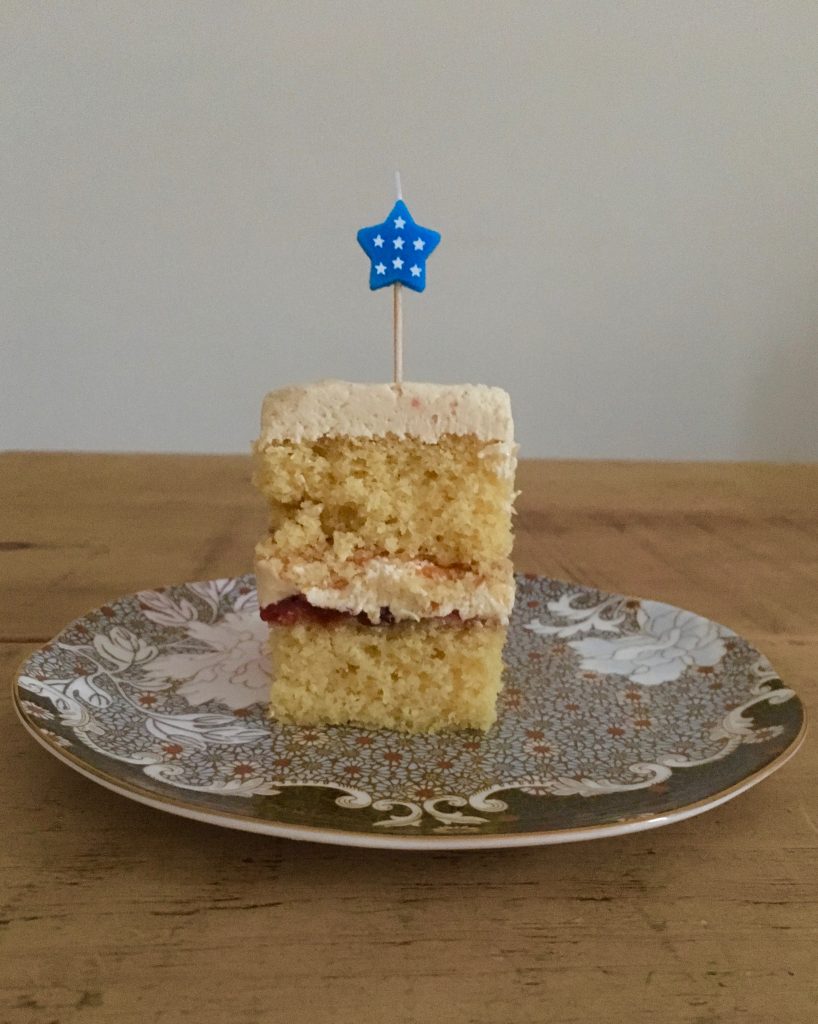 Last year we celebrated Luke's birthday with a bottomless brunch, the tables filled with food, nearly 30 friends and endless bellinis. Being heavily pregnant, I replaced my alcohol calories with a lot of toast, two platefuls of miniature desserts and likely at least one more croissant than is socially acceptable, soaking up the atmosphere and pondering what we'd be doing for the next birthday as a newfound family of three. Fast forward one year and Luke spent a much more low key couple of hours in the local pub while I stayed at home sticky with Calpol as I snuggled a feverish baby to sleep. When he arrived home at the rock and roll hour of six thirty, Luke promptly fell fast asleep on Nino's activity mat whilst tidying up his toys (true story), but not before he'd hoovered up a large slice of this peanut butter and jam mini cake. Life as we know it has changed unrecognisably, but wherever there's a birthday, there will always be cake.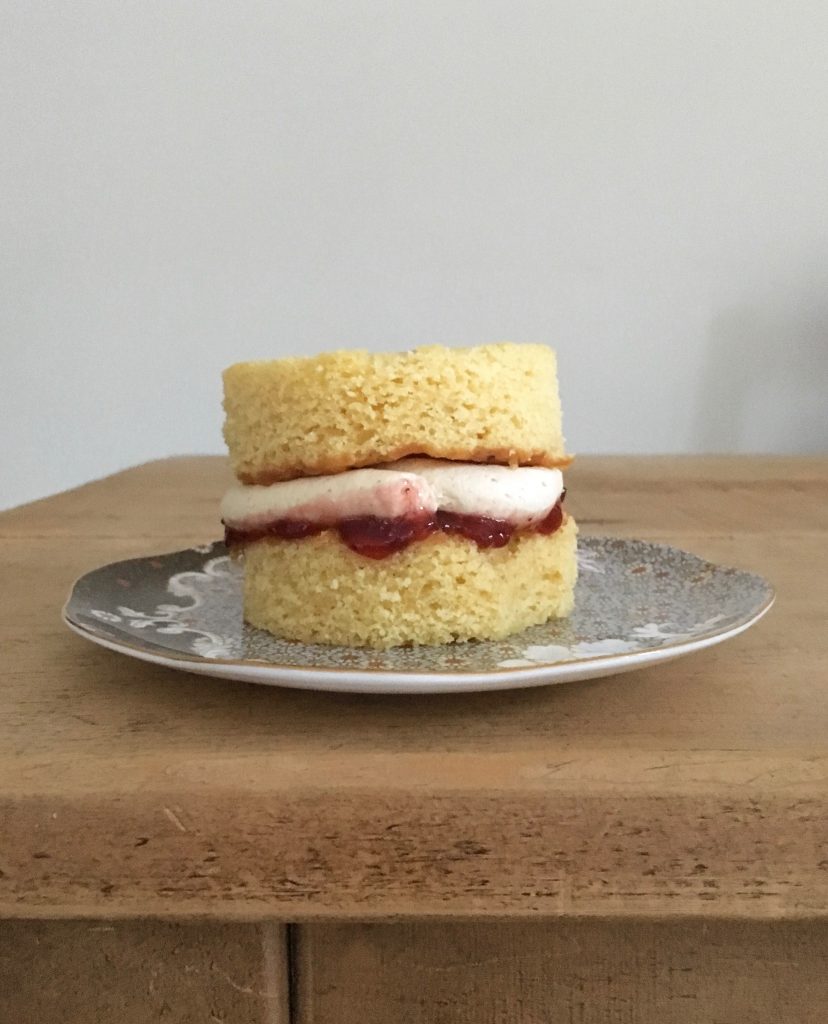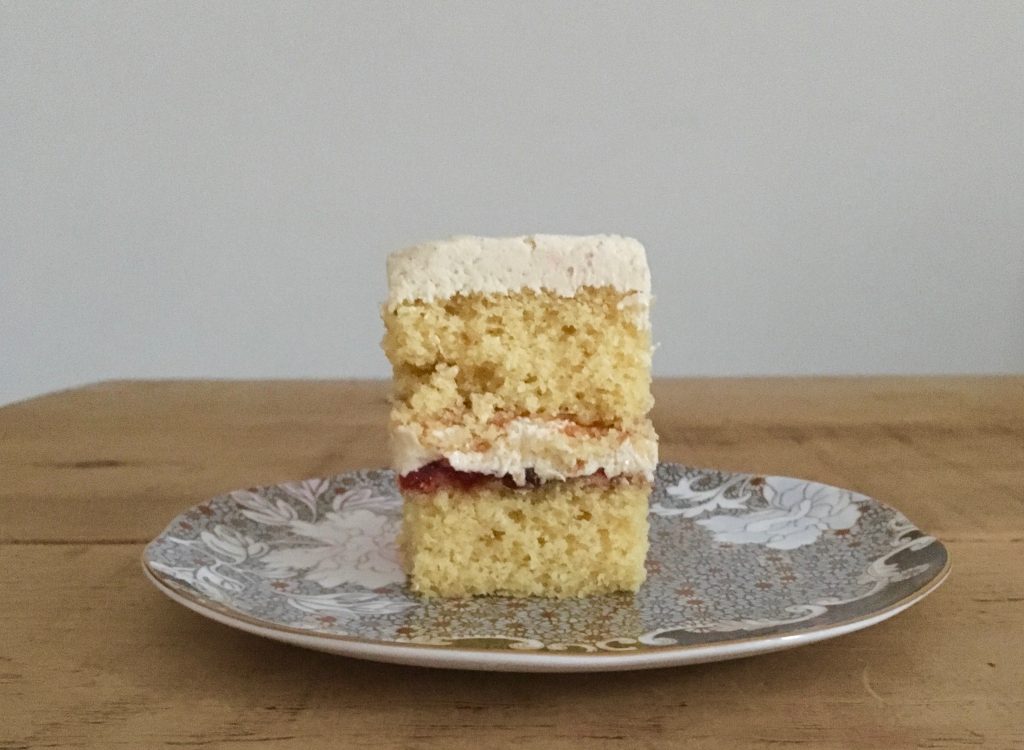 Rather than writing out a recipe, this is just a suggestion of something you might like to make for any peanut butter and jam sandwich fans in your life. I baked up one vanilla cake (halving the recipe for Strawberry, Orange & Almond Sponge Cake in Homemade Memories, but any simple sponge will do), stamped out two large rounds with a cookie cutter and sandwiched them together with a slick of strawberry jam and a smaller portion of my favourite peanut butter frosting. I iced the sides 'naked cake' style but wasn't too happy with the effect so all you've got is a shot of the enormous slice Luke chowed down before his impromtu nap.
Happy New Year to you and yours, may it be filled with family, friends, food and light. And cake, of course.