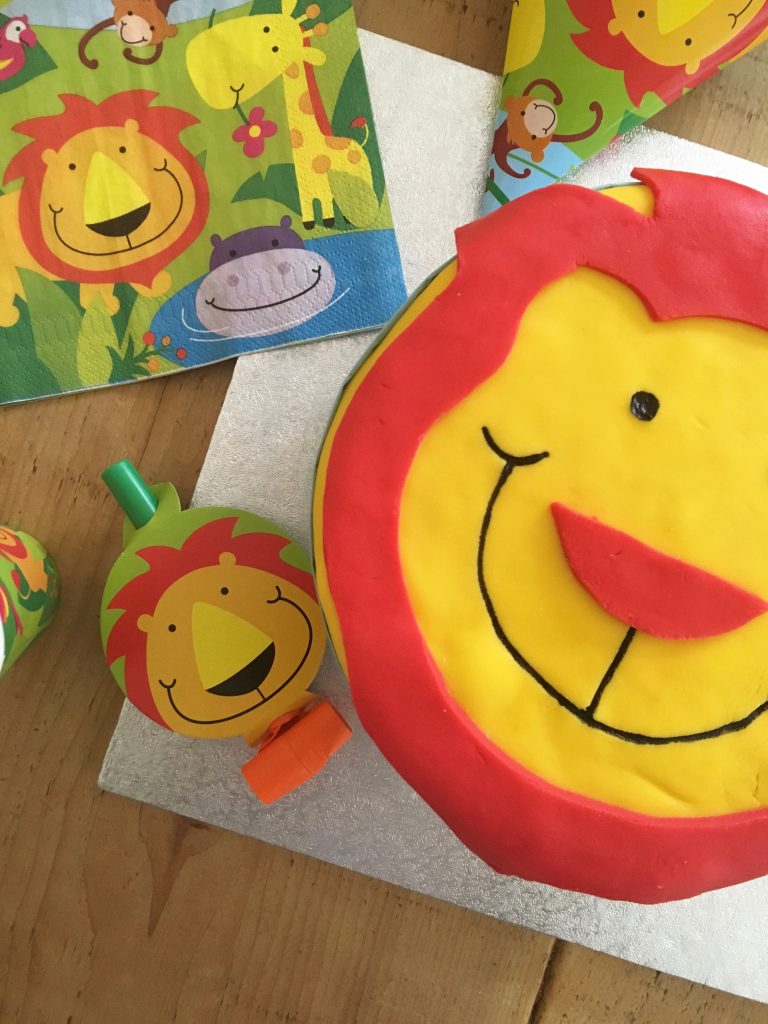 This time last year we were still in hospital. Forty eight hours after he was born, Nino had an emergency balloon septostomy in the paediatric intensive care unit of the Royal Brompton Hospital, a precursor to the open heart surgery he would undergo nine weeks later. I can remember sitting waiting for him to wake from the anaesthetic as if it was yesterday: the flutter and fall of his tiny chest, the sleepy beeps of a dozen life support machines, the artificial light illuminating our twenty four hour world and the sweet nurse suggesting, gently, for the eleventh time that I try to get some sleep myself.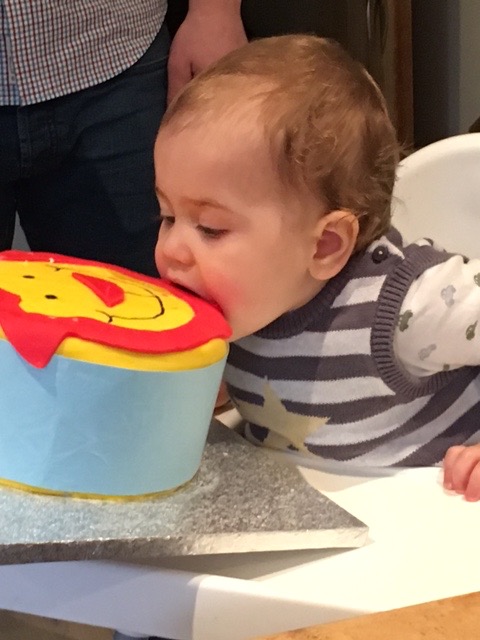 I was talking to Luke about this stint in hospital the other day and it's odd. Although those first few days after Nino's birth were arguably some of the most difficult and uncertain we've ever lived through, there was also some strange comfort in the routine of this institution which had taken us in. Pottering round the ward in our slippers, reading stories next to Nino's cot, fleeting friendships struck up with the rotation of nurses who monitored his every movement. When, after a week, the time finally came to leave, we both desperately wanted to go and couldn't quite imagine a world outside those walls. Home is where your heart is, and that odd little bubble had become our home.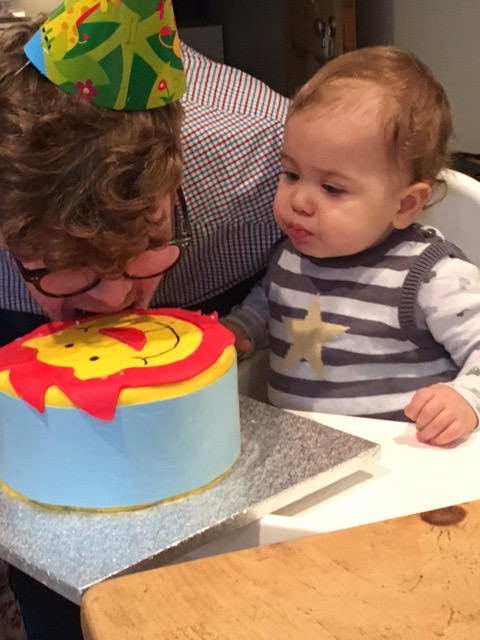 One year on and it's hard to imagine any kind of attachment to those cold corridors and noisy machines. Home is, once again, our little London flat, strung, since Sunday, with jungle bunting to celebrate Nino's first birthday. There are multi-coloured mats on the floor, a tattered cardboard box we keep meaning to throw away but which provides such endless entertainment for a one year old we haven't the heart to, more plastic and plush than you can shake a stick at and a fridge full of tiny Tupperwares. Life is busy and chaotic and tired eyed and wonderful. I could only dream of such a happy outcome as we sat in hospital last year but here we are. Home. Happy. Healthy.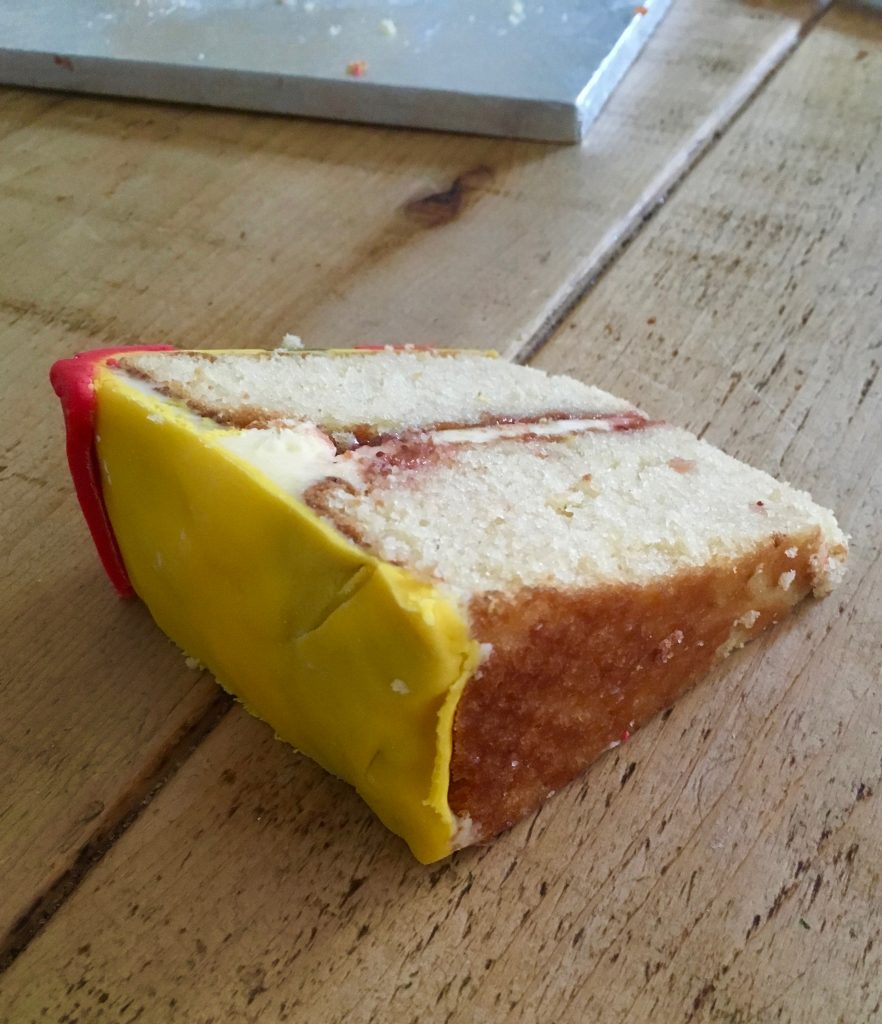 This weekend just gone we celebrated Nino's first birthday. There was a trip to the zoo, a jungle themed party with grandparents, eggy bread, prawns and peas to eat (his favourites) and his very first taste of cake. I deliberated much longer than is strictly sane over what kind of cake to make – layers or little ones, was chocolate too rich? Sponge too boring? – before finally landing on this white chocolate cake with lemon buttercream and a slick of strawberry jam. A little more interesting than a your basic Victoria but simple enough for little tastebuds, with the zip of lemon which I know our little boy loves. I covered the whole thing with coloured royal icing in an attempt to replicate a cartoon lion (our animal of the moment and one which Nino attempts to imitate with the sweetest baby roar) but you could absolutely leave it plain (or decorate with little eggs if you're planning ahead for Easter).
I'm not quite sure where the last year went but 2017 feels like a pretty good place to be. Cheers to the boy who defied all odds, who has expanded our hearts, who changed our lives forever for the better. Happy birthday little squidge, love mummy xoxoxo.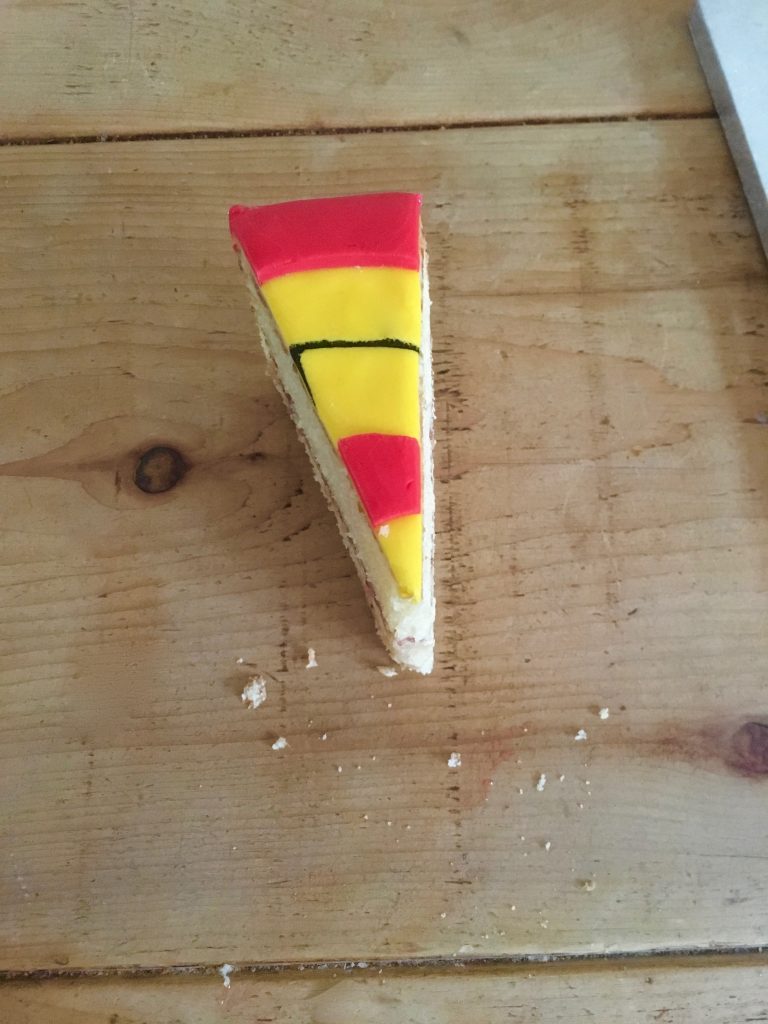 White Chocolate & Lemon Birthday Cake
A sweet, moist cake with zingy lemon buttercream and a slick of raspberry jam. I added the lion's face with red and yellow royal icing but this cake looks lovely simply frosted or with a handful of crystallized flower petals.
Ingredients
For the cake
180g unsalted butter, diced, plus extra for greasing
200g white chocolate, roughly chopped
200ml whole milk 280g self-raising flour
1 tsp baking powder
250g golden caster sugar
3 large eggs
1 tsp vanilla extract
3 tbsp strawberry jam
For the icing
250g unsalted butter, softened
300g icing sugar, sifted
zest & juice of one large lemon
Instructions
Preheat the oven to 180 C/160 C fan. Grease two 20cm round cake tins with butter and line the bases with parchment paper.
In a bain marie, melt the butter, white chocolate and milk until smooth then remove from the heat. Meanwhile, sift the flour and baking powder into a large bowl. Beat in the sugar, eggs and vanilla extract, followed by the slightly cooled chocolate mixture. Divide the batter between the tins and bake for 35 - 40 minutes, or until a skewer inserted in the middle of each cake comes out clean. Remove the cakes from the oven and allow to cool on a wire rack for 5 minutes, then run a knife round the edges and remove from the tins to cool completely.
To make the icing, beat the butter until pale and creamy, about 5 minutes. Add the icing sugar and beat again until completely incorporated. Finally add the lemon zest and juice, beating until combined.
Sandwich together the two cakes with a few dollops of buttercream and the strawberry jam, then spread over the remaining buttercream. Cake will keep in an airtight container for 2 - 3 days.