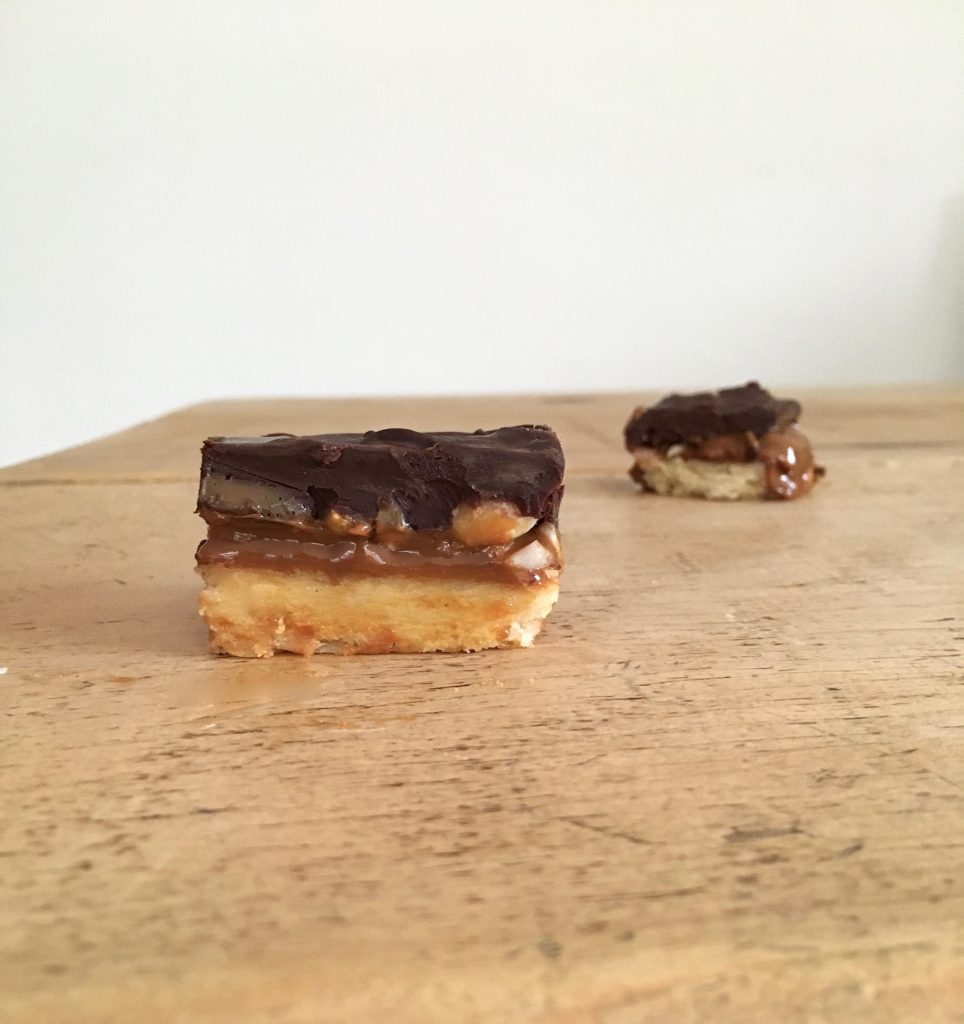 Millionaire's shortbread is something of staple in my baking repertoire, second only to brownies, perhaps cookies, in the list of simple treats I'll bake when called on to bring something sweet to a special occasion. Like brownies, I've got a favourite recipe (ok three, on rotation) but I'm not averse to a little tinkering here and there. These lovely little morsels were my contribution to a baby shower this weekend just gone, and although it's hard to beat the classic, I may have to throw a handful of salty peanuts into every batch of millionaire's shortbread I make from now on, they're so damn delicious.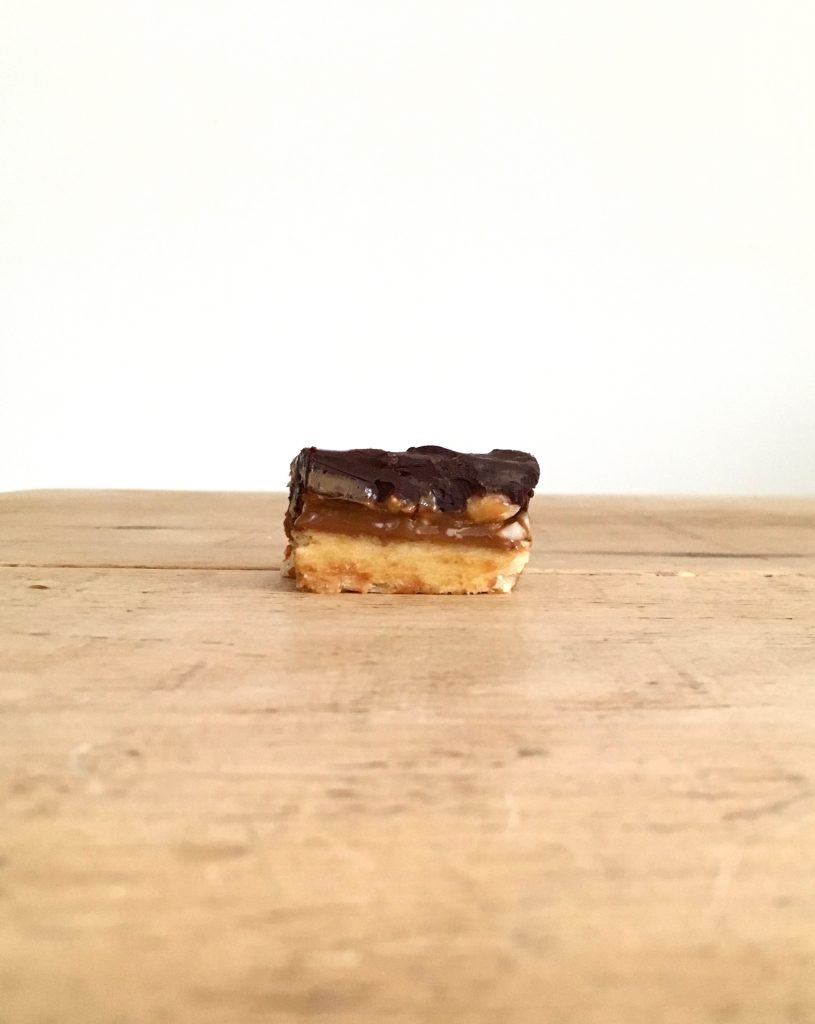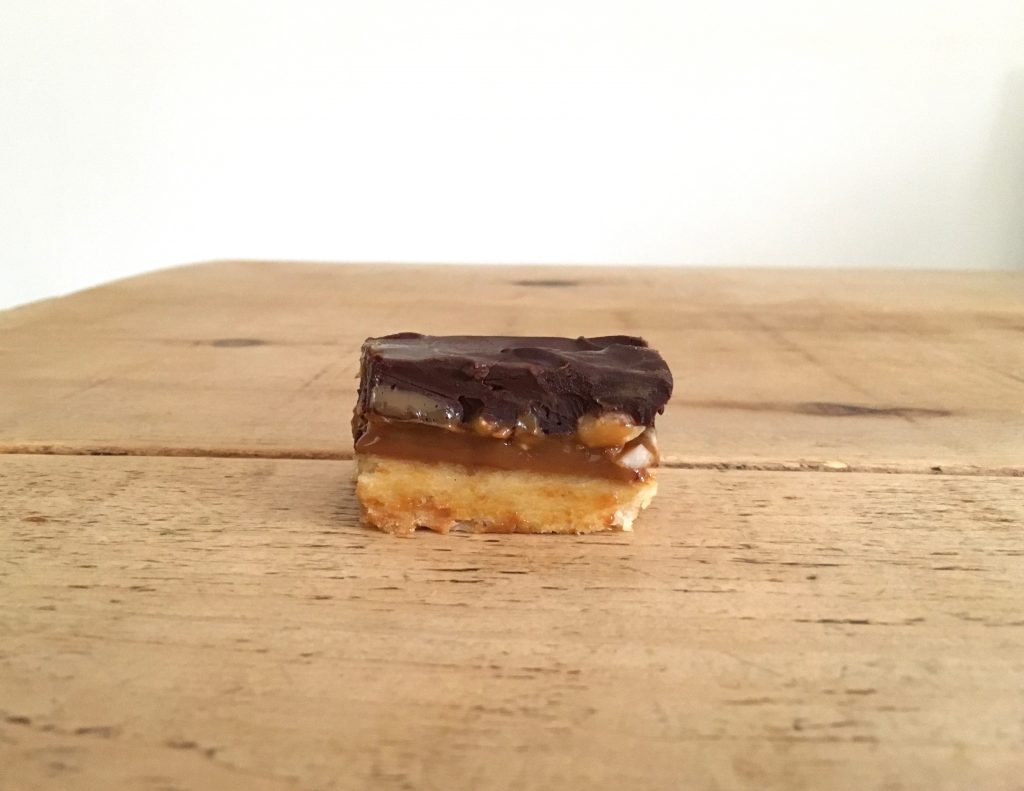 Millionaire's Shortbread with Salty Peanuts
Melt in the mouth shortbread, oozing dulce de leche, chocolate and salty roasted peanuts combined in one millionaire's mouthful.
Ingredients
For the shortbread
250g unsalted butter, plus extra for greasing
300g plain white flour, sifted
100g icing sugar, sifted
1 tsp vanilla extract
For the caramel
140g light brown muscovado sugar
400g condensed milk
140g unsalted butter
80g salted roast peanuts, roughly chopped
For the topping
200g dark chocolate
250ml double cream
Instructions
Grease a 23cm square tin with butter and line the base with parchment paper. Blitz the butter, flour, sugar and vanilla extract in a food processor until just combined, then press the dough into the base of your prepared tin. Chill for one hour.
Preheat the oven to 180 C/160 C fan and bake the chilled shortbread for 35 - 40 minutes, or until lightly golden. Remove from the oven and allow to cool while you make the caramel.
In a medium saucepan, combine the sugar, condensed milk and butter over a medium heat. Bring to a simmer and cook, stirring continuously, until it thickens, about 5 minutes. Stir in the peanuts then pour over the shortbread base.
To make the chocolate layer, melt the chocolate and cream in a heatproof bowl suspended over a pan of barely simmering water, stirring gently until smooth. Pour evenly over the caramel layer. Refrigerate for two hours, until set firm, then cut into squares.
Will keep in an airtight container for 3 - 4 days.