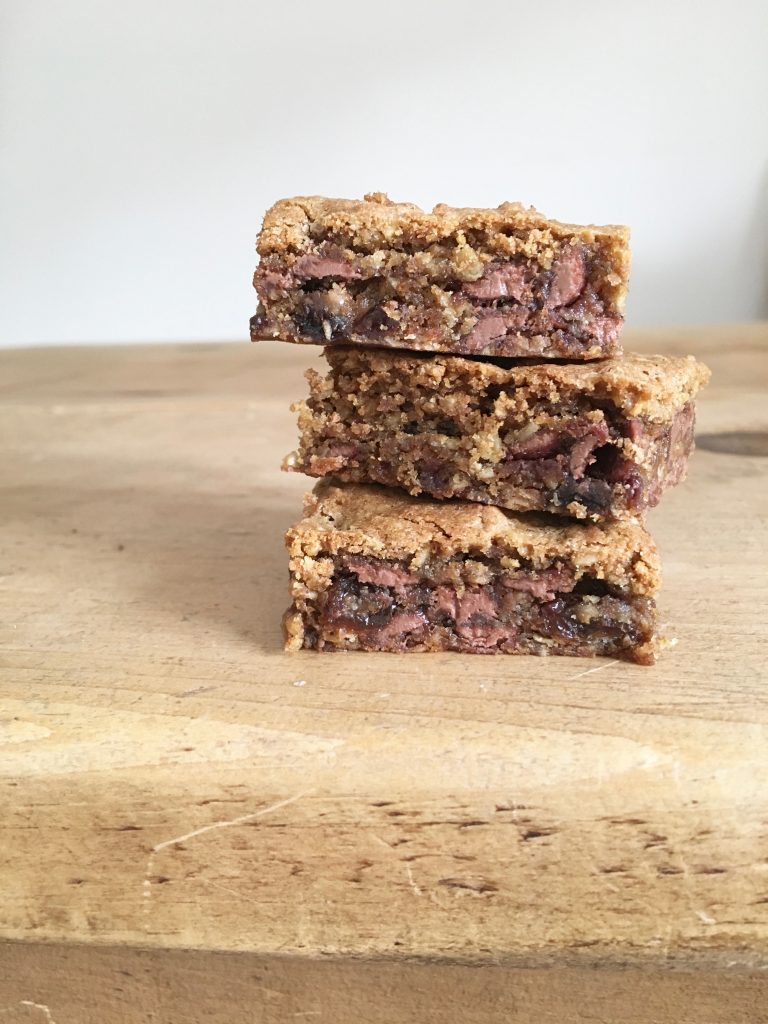 One of the (many) things I love about having a little person in my life is the way he's made me reappraise my relationship with people I don't know. Sitting on the quieter side of the social spectrum and living in London where everyone (with a few exceptions) is happy to go about their daily lives without so much as a 'good morning', I'm not much one for speaking to strangers if I don't have to. But it's impossible not to wave and smile along with Nino's uninhibited attempts to make friends with any and everyone. Over the past year I've found myself striking up conversations in the shops and playground or on the bus. And even the surliest of strangers find it hard not to crack a smile at his full bodied, double handed wave. It's incredibly sweet to watch.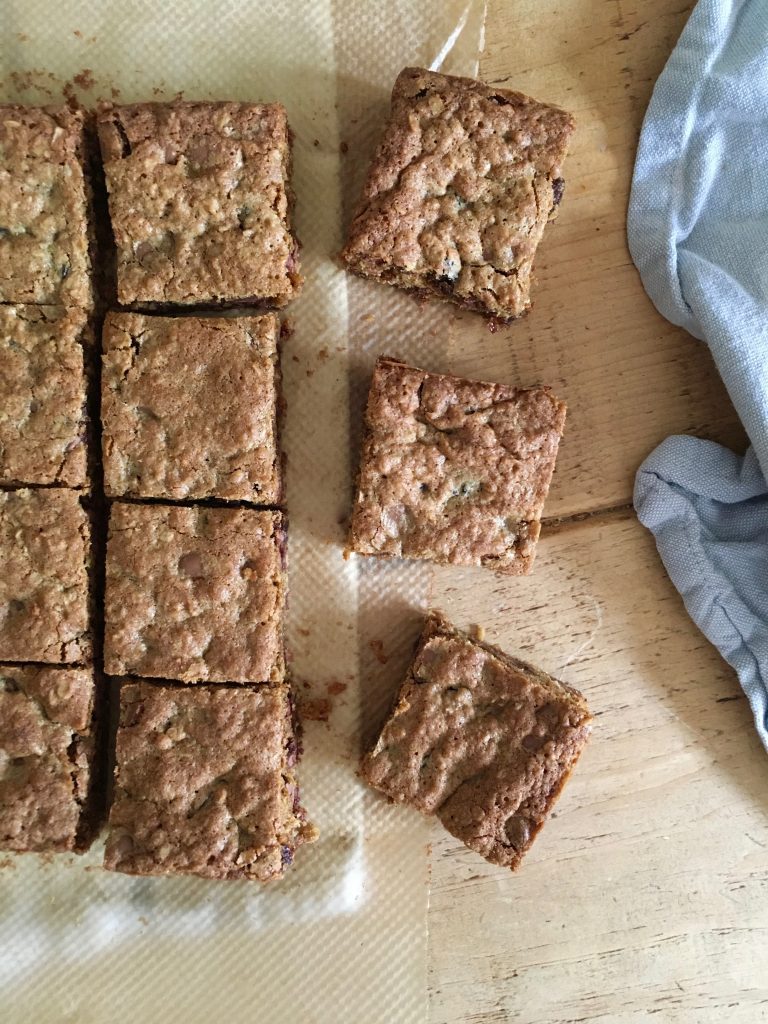 I'm sure I've said it at every milestone, but thirteen months has to be my favourite age yet. Nino is walking, talking (or attempting to, we hear a lot of 'do do' and frantic gesticulating) and generally going about the daily process of learning about this big wide world in an utterly adorable way. Things get systematically pulled from the shelves, inspected, stuck inside one another, sometimes licked, then discarded. Anything that isn't a toy is especially attractive and current favourites include sweeping up with an adult size broom, talking on the phone (his pretend version cut the mustard for all of about, oh, five minutes), throwing anything and everything into the toilet bowl if we forget to leave the lid down and taking rubbish to the front door (his ability to carry a bin bag twice his size and weight down the corridor kind of reminds me of a heroic and industrious ant).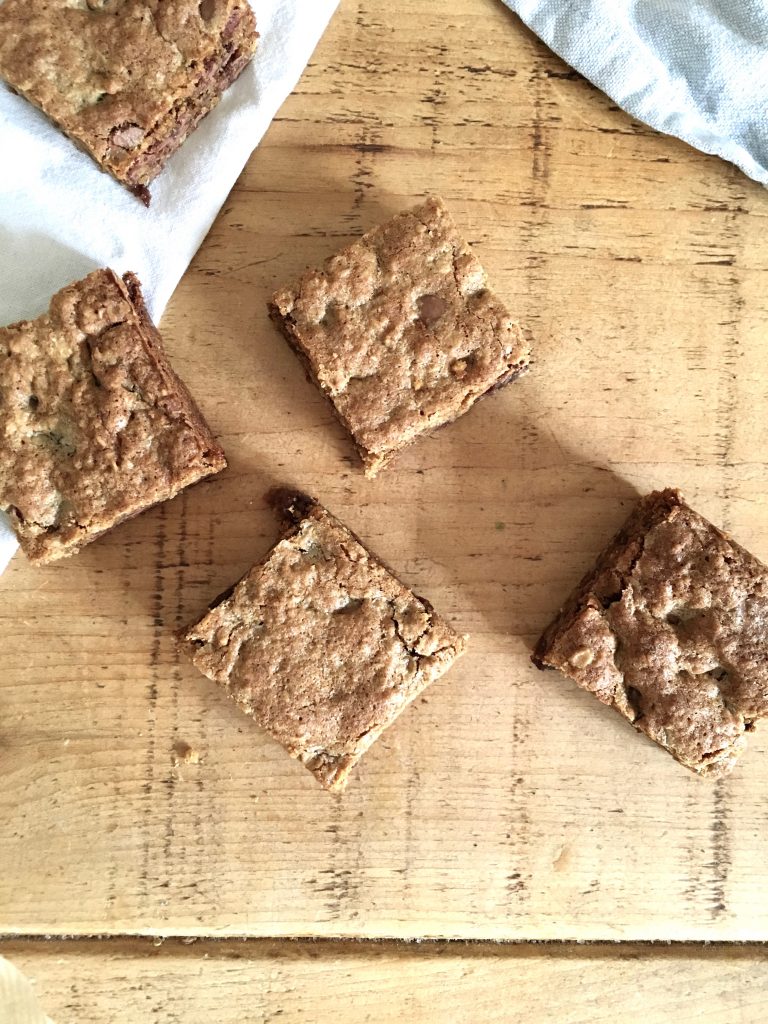 All this newfound energy seems, miraculously, to have influenced his sleep for the better, though for fear of jinxing things I'll leave the analysis there. Suffice to say Mummy and Daddy Loaf are looking a little less bleary eyed each day and I'm hoping we may keep those grey hairs at bay for another few years yet. Parenting a toddler is still exhausting in other ways though, so we're always appreciative of a high energy snack that's simple to make and lasts a good few days.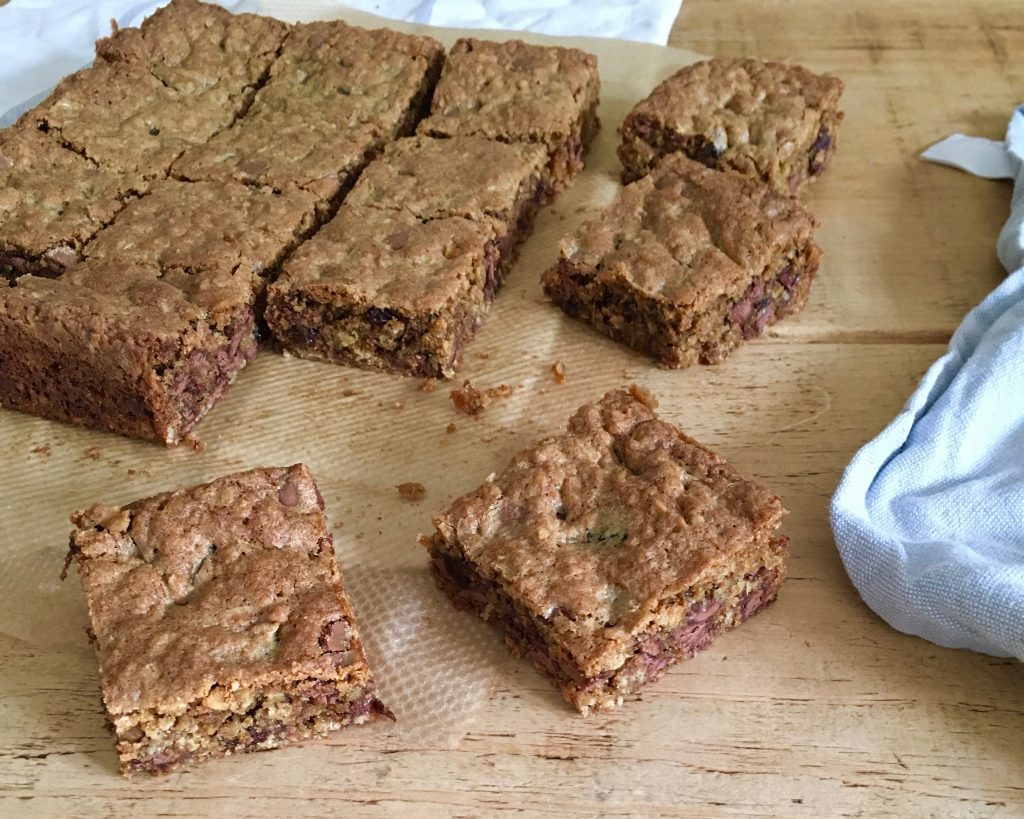 Cue these chip cookie bars, a one bowl wonder of a recipe that bakes up in less than half an hour before cooling into sweet, chewy bars, hearty with oats and studded with juicy raisins and pockets of chocolate. The perfect treat to share (in small amounts, it's pretty sugary) with your toddler, pack as a snack or even share with one of our new found (not-so) stranger friends.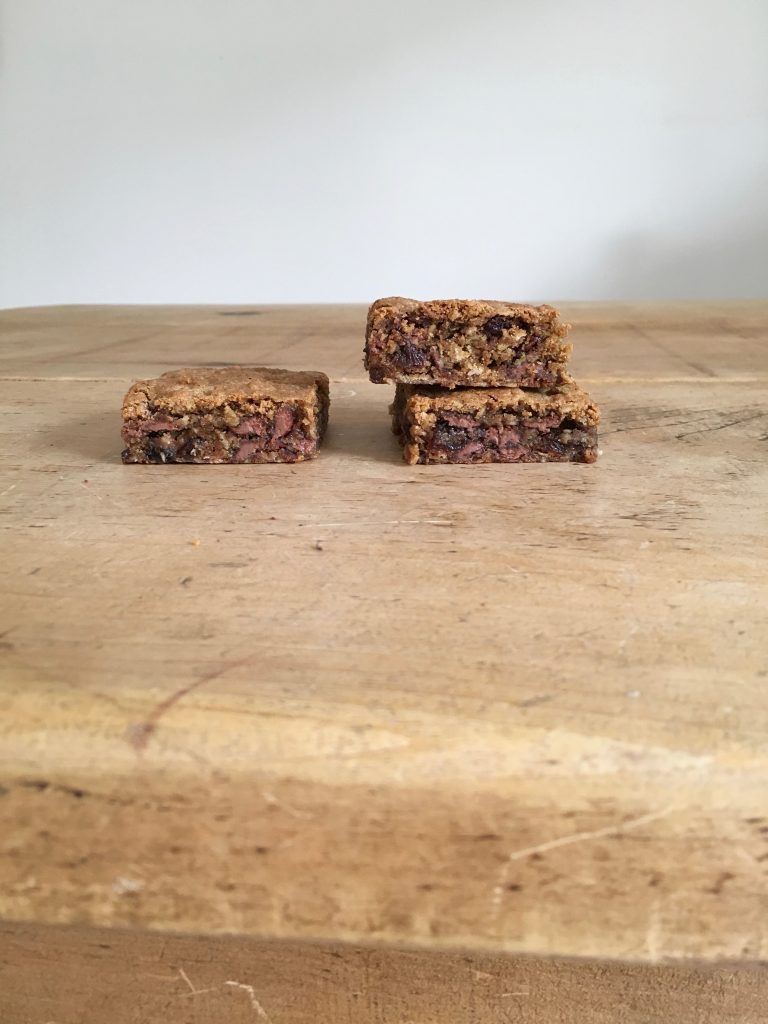 Chewy Chocolate, Oat & Raisin Cookie Bars
Crisp on the edges, chewy in the middle with texture from oats, chunks of milk chocolate and juicy raisins.
Author:
Adapted from David Lebovitz
Ingredients
160g flour
½ tsp bicarbonate of soda
½ tsp ground cinnamon
pinch salt
115g unsalted butter, at room temperature
200g light brown sugar
1 large egg, at room temperature
1 tsp vanilla extract
3 tbsp milk
90g raisins
120g rolled oats
225g milk chocolate chips
Instructions
Preheat oven to 180ºC.
Lightly butter 23cm square pan and line the base with baking parchment.
In a small bowl, mix the flour, bicarbonate of soda, cinnamon and salt.
In the bowl of a stand mixer fitted with the paddle attachment, beat the butter and sugar on high-speed until light and fluffy, about 3 minutes. Beat in the egg, vanilla, and milk until smooth. At this point, the mixture may look curdled and you can take a hand whisk to it and give it a few energetic stirs to get it to come back together. (It may still look a bit separated after, but not to worry.)
Stir in the flour mixture, then stir in the raisins, oats, and chocolate chips just until combined.
Spread the batter evenly in the baking pan and bake the bars for 20 to 25 minutes, until set round the edges, but not completely in the middle.
Let cool completely in the pan then cut into squares. Will keep in an airtight container for several days.