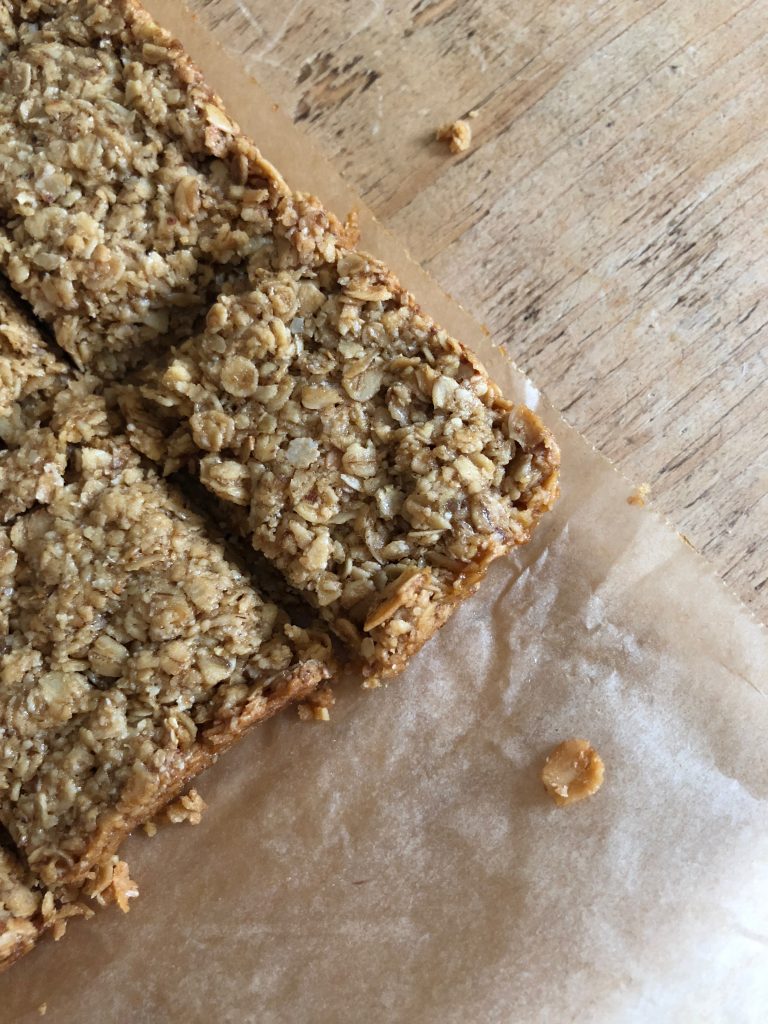 When I was pregnant with Nino, brownies and ice cream were my Sunday evening indulgence. It wasn't a pregnancy craving per se: brownies and ice cream are the treat that never fails to cheer me up, my dessert island dessert. But I'm pretty sure I ramped up consumption during those nine months. Ice cream, vinegar, beef mince 😉 This time round, however, baby girl – or the body containing said baby girl, to be precise – has different ideas. Ice cream still appeals but eating it any later than lunchtime simply isn't on the cards. If you suffer with heartburn outside of pregnancy, my heart goes out to you (quite literally, it burns). So last weekend, after dinner, I sadly ignored the good stuff calling to me from the freezer and – feeling disproportionately sorry for myself – looked to the cupboards instead to rustle up something sweet.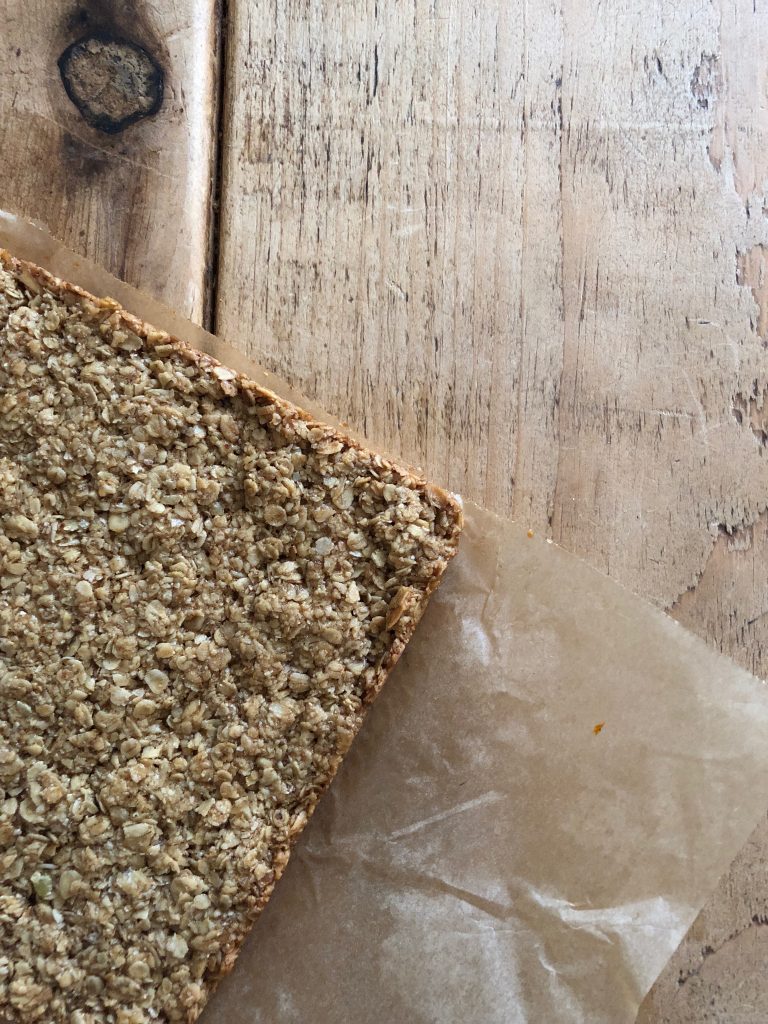 And my goodness aren't the classic recipes sometimes the best? Butter, sugar, golden syrup, oats. Just four ingredients, nothing more complicated than stirring and scraping, less than half an hour in the oven and boom, the most delicious wholesome bars to scoff for a quick sugar fix. I use wholesome in the loosest sense here – of course a flapjack is packed full of sugar but the oats give them a toothsome texture that somehow conjures up the word. Maybe I should stick with toothsome. Either way, they're totally delicious.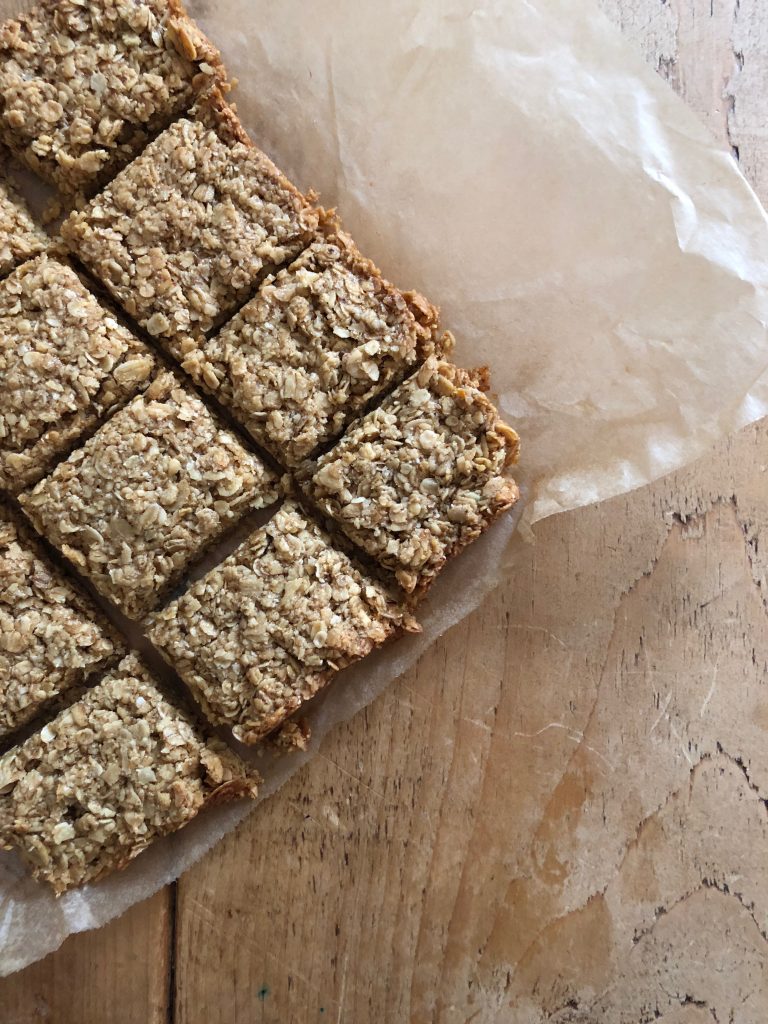 I resisted the temptation to pack these flapjacks full of other treats. I'll often add tahini or nut butter, raisins or dried fruit for chew, nuts or seeds for crunch. All of the above would be delicious, ditto chocolate, which I'm absolutely able to recommend as we may have eaten these accompanied by the last few wedges of a chocolate Easter egg. Drizzled on top or folded through with chunks, chocolate is never going to be a bad idea. But these flapjacks also speak volumes as they are. A nifty store cupboard recipe to have up your sleeve for a near instant sugar fix. And maybe, just maybe, as delicious as a bowl of ice cream.
More flapjack recipes:
Fig, Dark Chocolate & Almond Flapjacks
Tahini Flapjacks (dodgy photography alert, but the recipe is so good)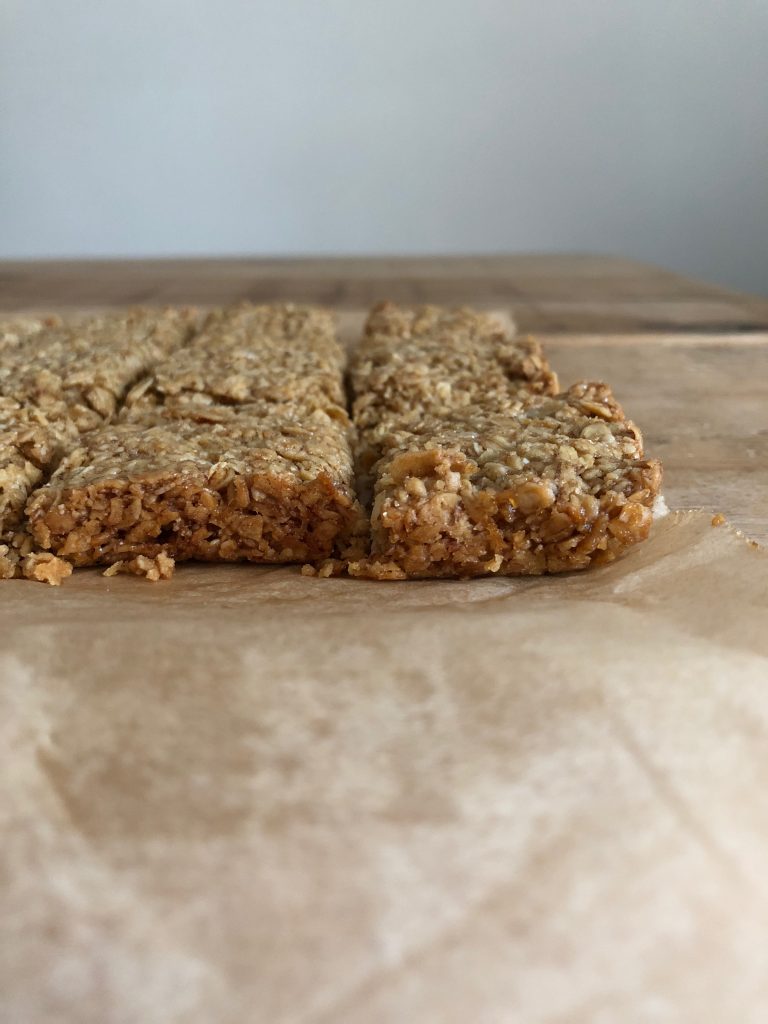 Classic Flapjacks
A most classic recipe for flapjacks made with butter, sugar, golden syrup and oats. Sometimes you simply shouldn't mess with the best. I use a mixture of jumbo and regular porridge oats to add a little texture but either on their own, or any combination of the two, will work just fine.
Ingredients
100g unsalted butter, cubed, plus extra for greasing
65g sugar
5 tbsp golden syrup
200g porridge oats
Instructions
Preheat the oven to 180 C/160 C fan. Grease an 18cm square baking tin and line with baking parchment.
In a medium saucepan, melt together the butter, sugar and golden syrup until smooth. Stir in the oats until well coated, then spread into your prepared tin, smoothing flat with a spatula.
Bake 25 - 30 minutes until golden at the edges and set on top. Allow to cool completely then slice.
Will keep in an airtight container for several days.