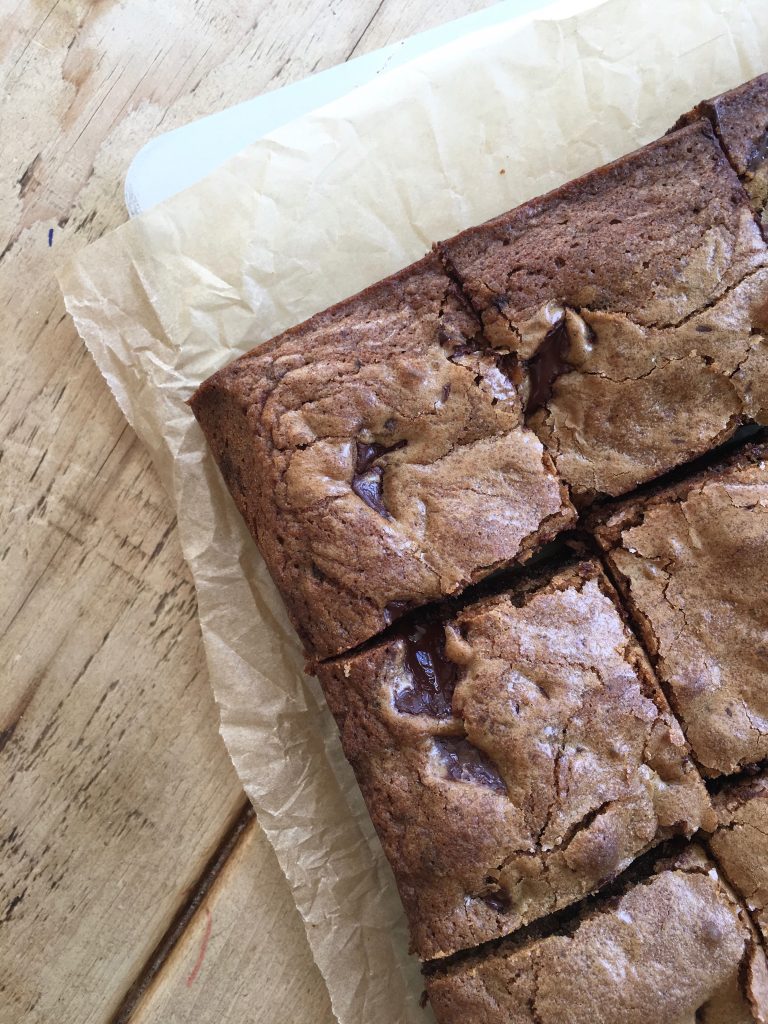 Nino has recently become obsessed with Octonauts. For the uninitiated, the show involves an intrepid team of animals who hang out in their underwater Octopod, venturing out in various vehicles called Gups to rescue sea creatures in peril. The Octopod resides in the Sunlight Zone, but said explorers seem to spend the majority of their time deep underwater in the mysteriously named Midnight Zone. Six weeks into life with a newborn and as a parent of two, I feel an uncommon affiliation with them . . .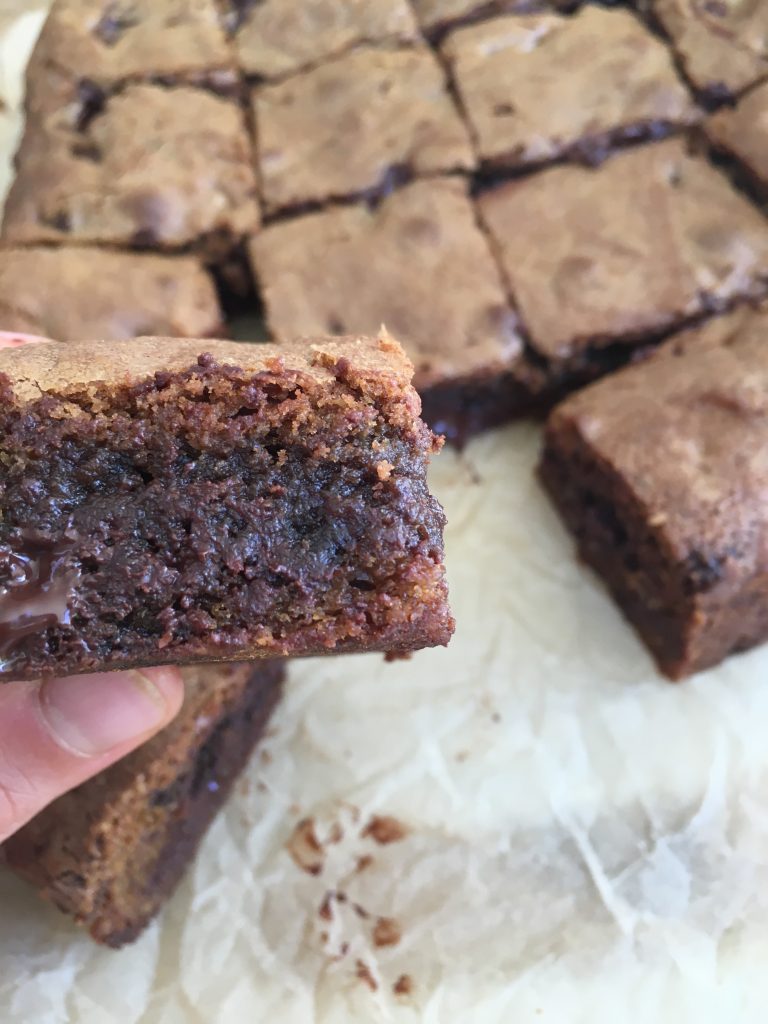 Parenting two children full time is brilliant and bonkers in equal measures. I can only imagine what it's like to have more. Some days we have it nailed; others I'm changing an entire outfit after explosions from every orifice (the baby) whilst simultaneously trying to wipe a bottom (the toddler), stop a pan boiling over and answering the door to yet another online delivery (aside, how did mothers survive before Amazon and Ocado existed? No really). Magical, unknown, exciting and a little bit scary, the Midnight Zone that is motherhood unfolds in new ways every day.
Some people have asked how I manage to find time to make cakes with two little ones, but honestly, we're baking more than before I gave birth. For one, I no longer suffer from pregnancy-induced heartburn which means a greater appetite for richer foods (aka any baked good plus ice cream). And second, with a sleeping baby in the sling, baking is a great rainy day toddler activity, as long as you allow a little extra time, ingredients (chocolate, raisins, even butter and flour seem to find their way into Nino's mouth when he stands at the kitchen counter) and patience.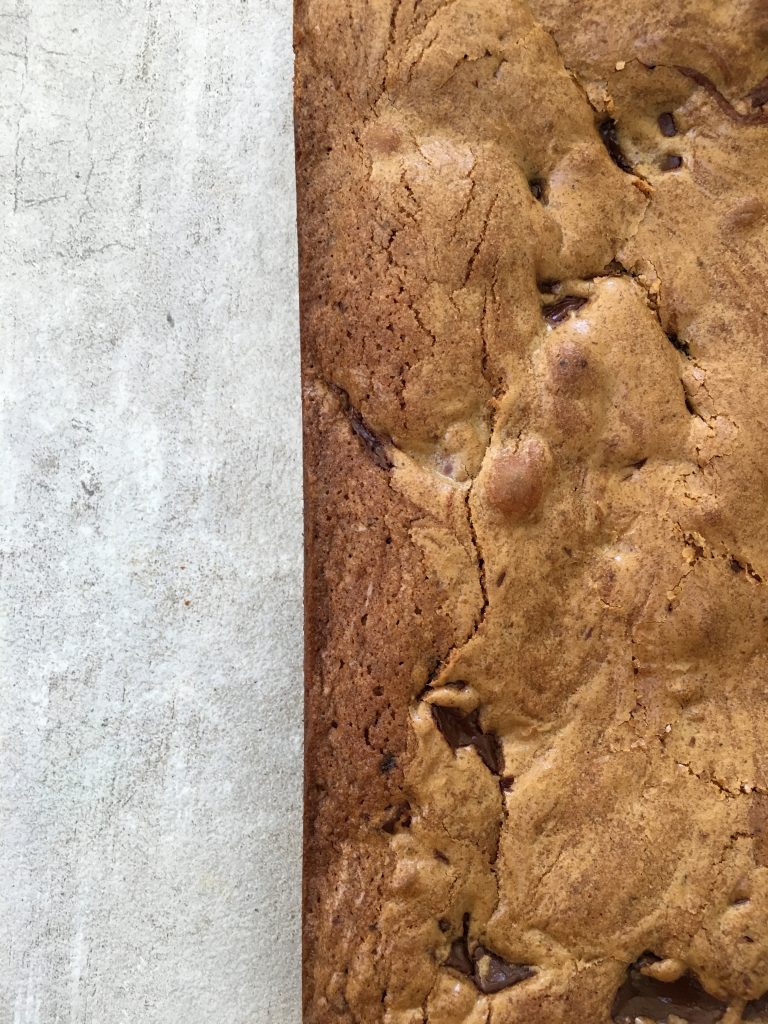 Getting round to testing and writing up a recipe takes a little longer. We made these brown butter muscovado chocolate chunk cookie bars a few weeks back and I've been itching to share them with you because they are so. damn. good. Think chocolate chunk cookie meets blondie with nutty caramel notes and the dreamiest texture of crackly crust, chewy edges and gooey middle. Delicious warm for pudding with cold vanilla ice cream and the perfect pick me up if you've descended into the Midnight Zone.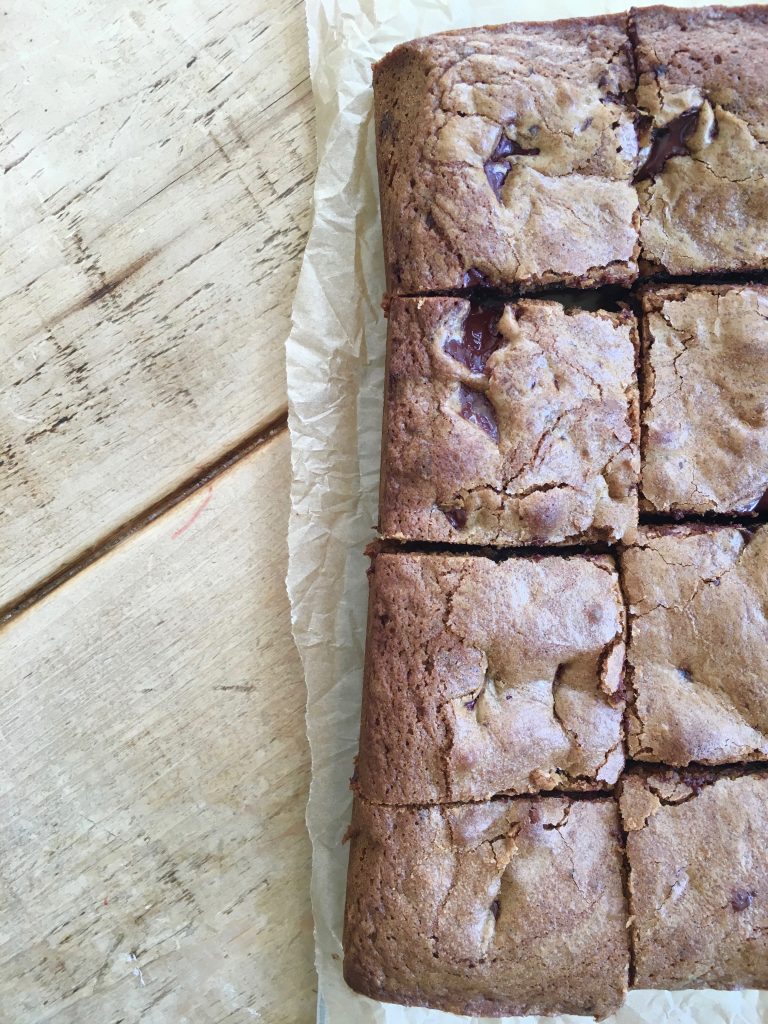 Brown Butter Muscovado Chocolate Chunk Cookie Bars
All the deliciousness of a chocolate chunk cookie but with more gooey middle and far less time portioning out and baking. The brown butter and dark brown muscovado sugar give these bars gloriously rich, nutty, caramel notes.
Ingredients
115g unsalted butter
200g dark brown muscovado sugar
90g golden caster sugar
80ml vegetable oil
2 large eggs
1 egg yolk
2 tbsp milk
1 tbsp vanilla extract
200g plain white flour
1 tsp baking powder
1 tsp bicarbonate of soda
1 tsp salt
180g dark chocolate, chopped
Instructions
Preheat your oven to 175 degrees C. Grease a 23cm square baking pan and line with parchment paper.
Melt the butter in a medium saucepan over a medium heat. Once melted, increase the heat and continue stirring until you have small golden bits that will start to settle on the bottom of the pan, 3 - 5 minutes. It will smell deliciously nutty. Remove from the heat and allow to cool slightly.
Whisk in the muscovado, caster sugar, oil, eggs, egg yolk, milk, and vanilla into the butter until smooth.
In a separate bowl, whisk together the flour, baking powder, bicarbonate of soda and salt. Add this to the butter mixture and stir until just combined. Fold in the chocolate then scrape into your prepared tin.
Bake 20 - 25 minutes until golden on top and just set. Allow to cool completely before cutting. Will keep in an airtight container for several days.