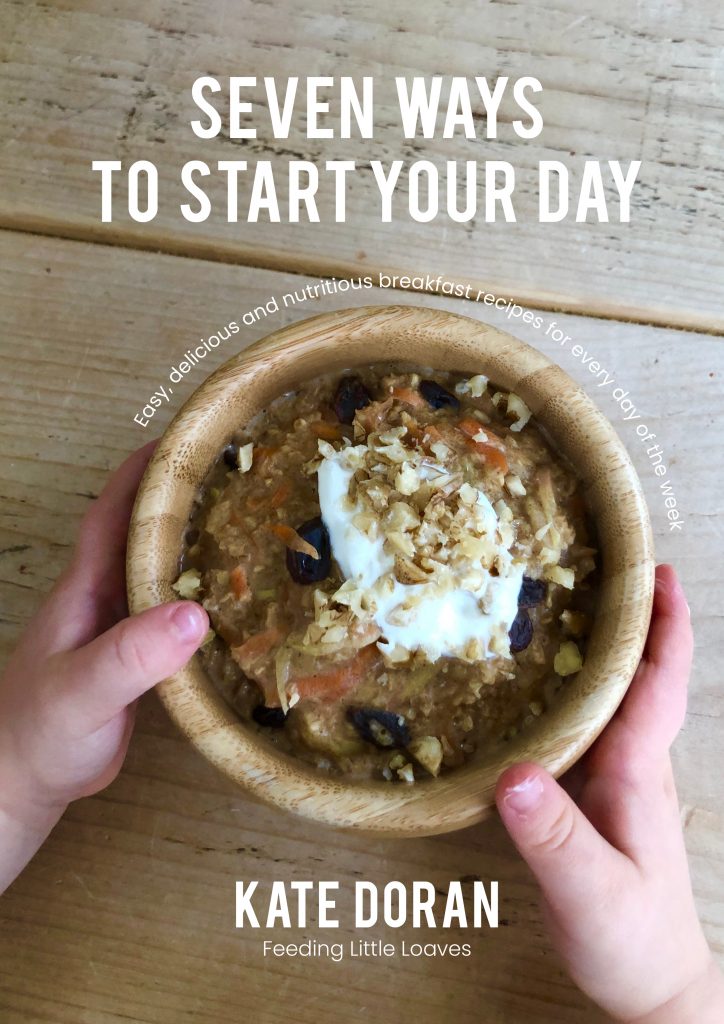 Seven Ways to Start Your Day is a free collection of fuss-free breakfast recipes for mornings when you're feeling anything but inspired. There are pancakes, porridge, soaked oats, eggs, a smoothie, savoury and sweet options – hopefully enough variety to cover all tastes and occasions.

Quick and easy to prepare or make ahead of time
Each recipe contains two portions of fruit and / or vegetables
Nut, gluten and dairy free options for every recipe
All vegetarian, with vegan options for 4 out of 7 recipes
The recipes are also ones we make regularly on rotation, meaning they've been tested – and approved – multiple times by the entire family.

Simple, nutritious and above all, delicious. I hope you love them as much as we do.

Enter your email address below to download your free breakfast recipe ebook.