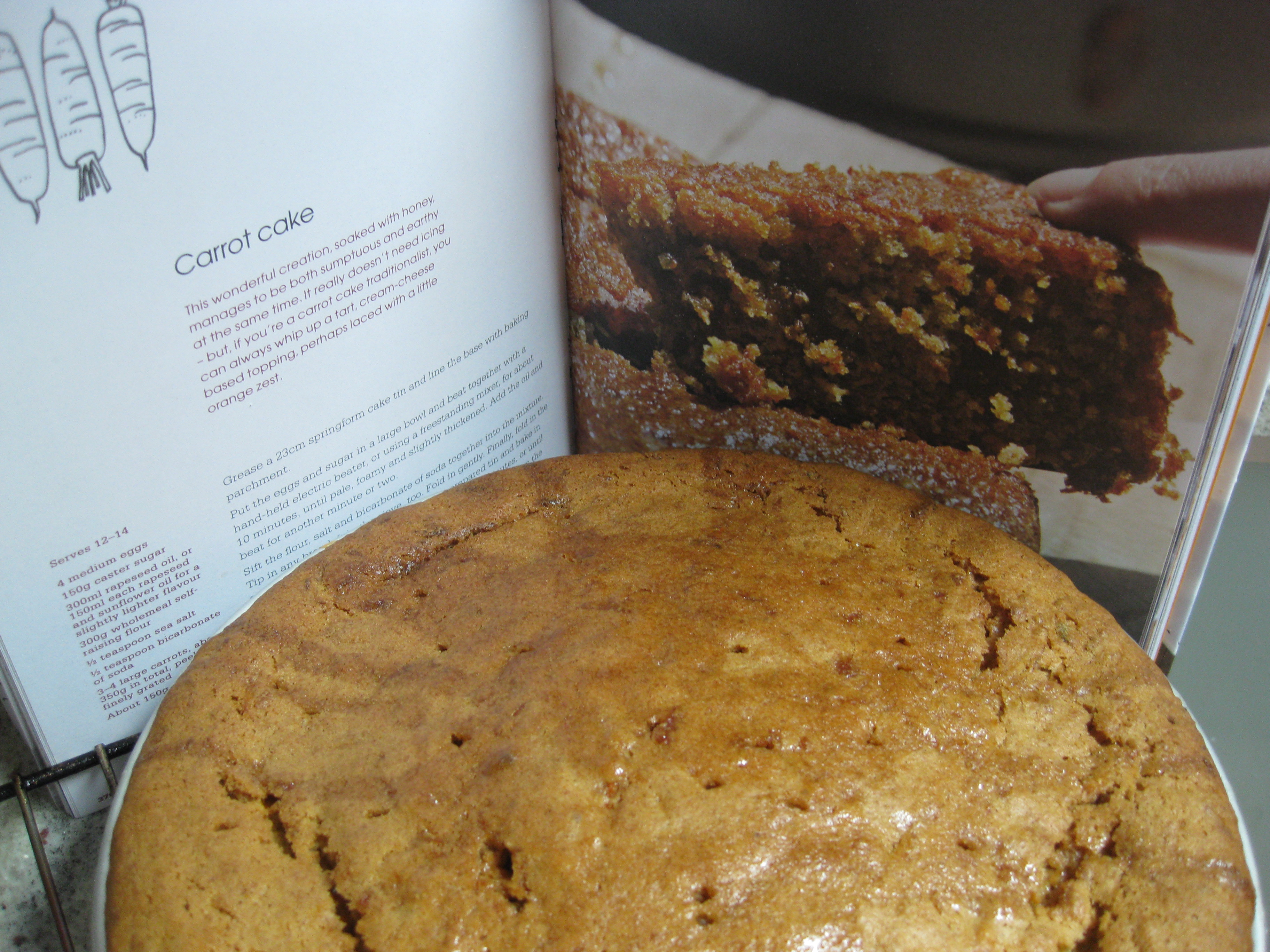 Watching an episode of River Cottage on TV the other day, I was momentarily transported by Hugh and his crew into the romantic rural idyll that is their world.  A place where bread is always freshly baked, beautiful ripe fruit drips from the trees, butter is churned before the cow can even bat an eyelid, and spring lambs and rosie-cheeked children skip side-by-side across verdant pastures . . .  A little far-fetched perhaps, but I think you get my drift. It's a pretty far cry from the scraggy bush of rosemary cowering between two giant weeds that constitutes my little London garden anyway.
That's not to say a girl can't dream. Or indeed cook her way through a whole array of culinary highlights by way of some gorgeous recipe books (and let's be honest, it's mostly the food I'm after; stick me in a pair of muddy wellies in deepest Devon and I'd probably be howling for the bright lights and my local Waitrose after a shamefully short period of time). I've already sung the praises of The River Cottage Bread Handbook in a previous post, and River Cottage Every Day, a more recent purchase, is even better, packed with beautiful photos and gorgeous, simple recipes that really work first time.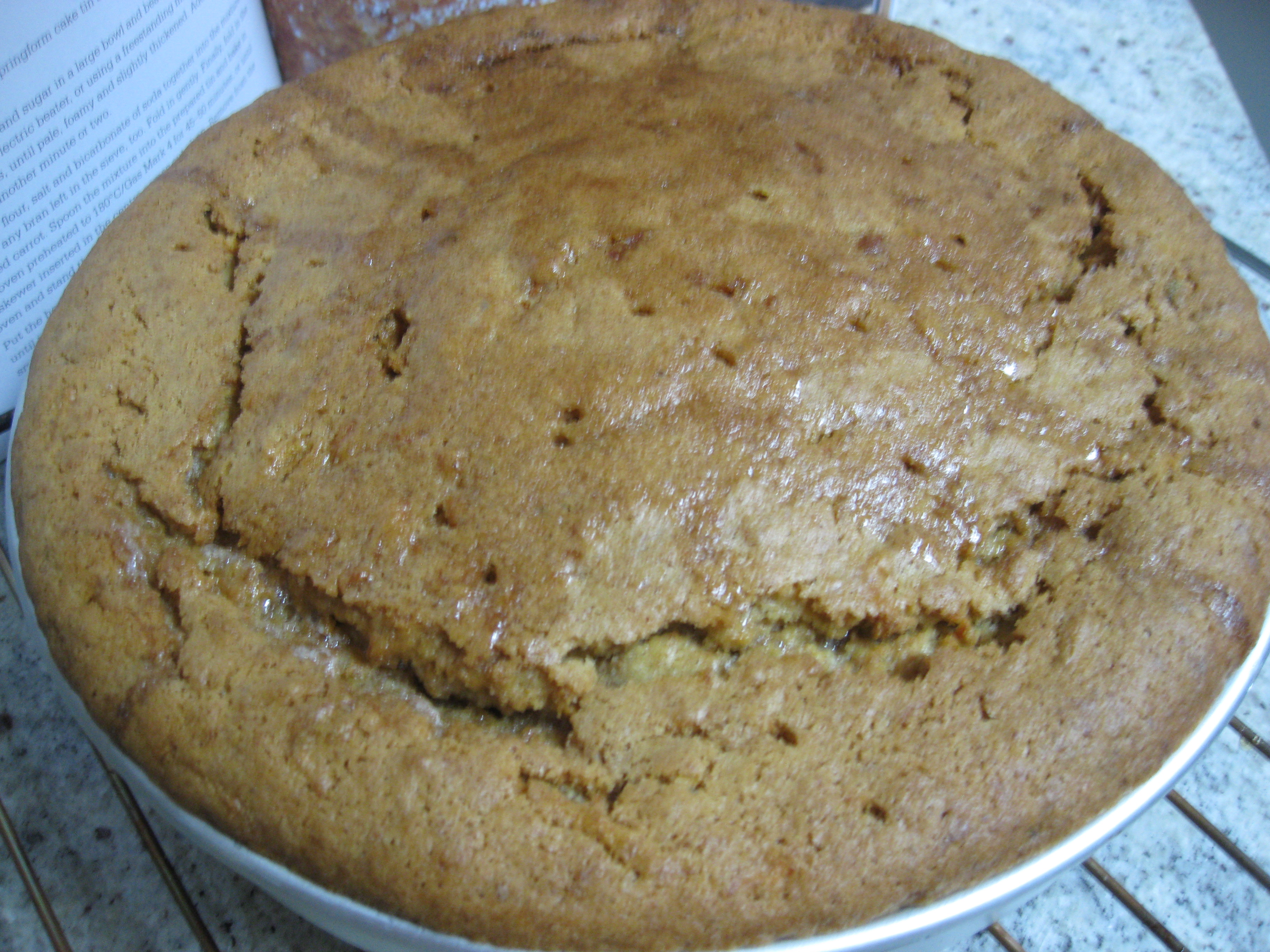 This carrot cake is one of those recipes. We went to a leaving party this weekend for a friend who's jetting off to a new job abroad and I wanted to bake a surprise cake to mark the occasion. After a bit of devious digging I discovered that carrot cake was the thing that would really hit the spot.
There's a lot of hype around vegetables in cakes at the moment from the likes of low-fat champion Harry Eastwood (I'm yet to try one of her Petit Pois cupcakes but they look intriguing); the replacement of butter with nutritious vegetables adds moisture and reduces fat meaning you really can have your cake and eat it. However while our constant need to innovate means that courgette, beetroot and pumpkin have briefly replaced the humble carrot at the top of the pile, this recipe reminds you that the original sometimes is still simply the best.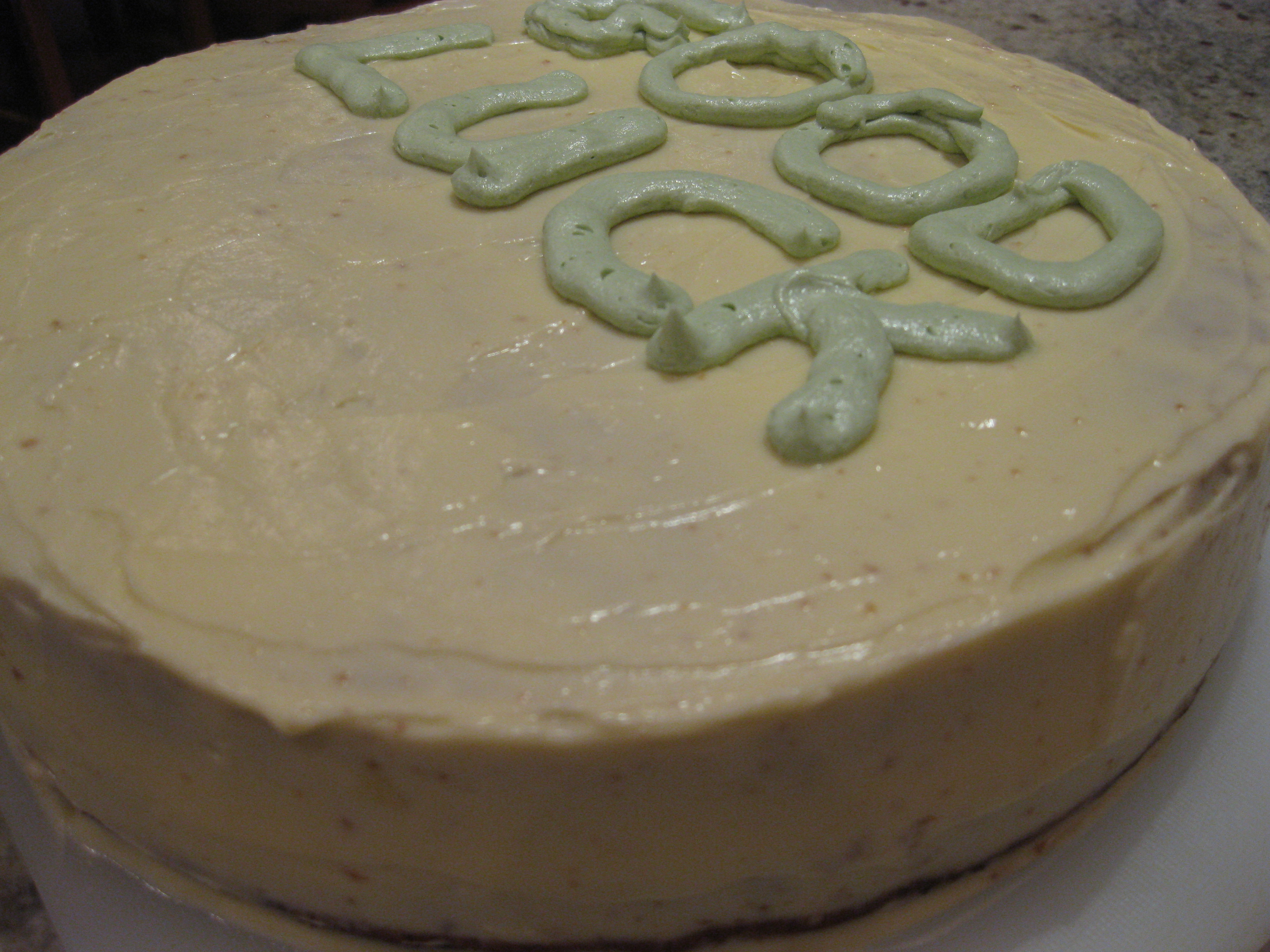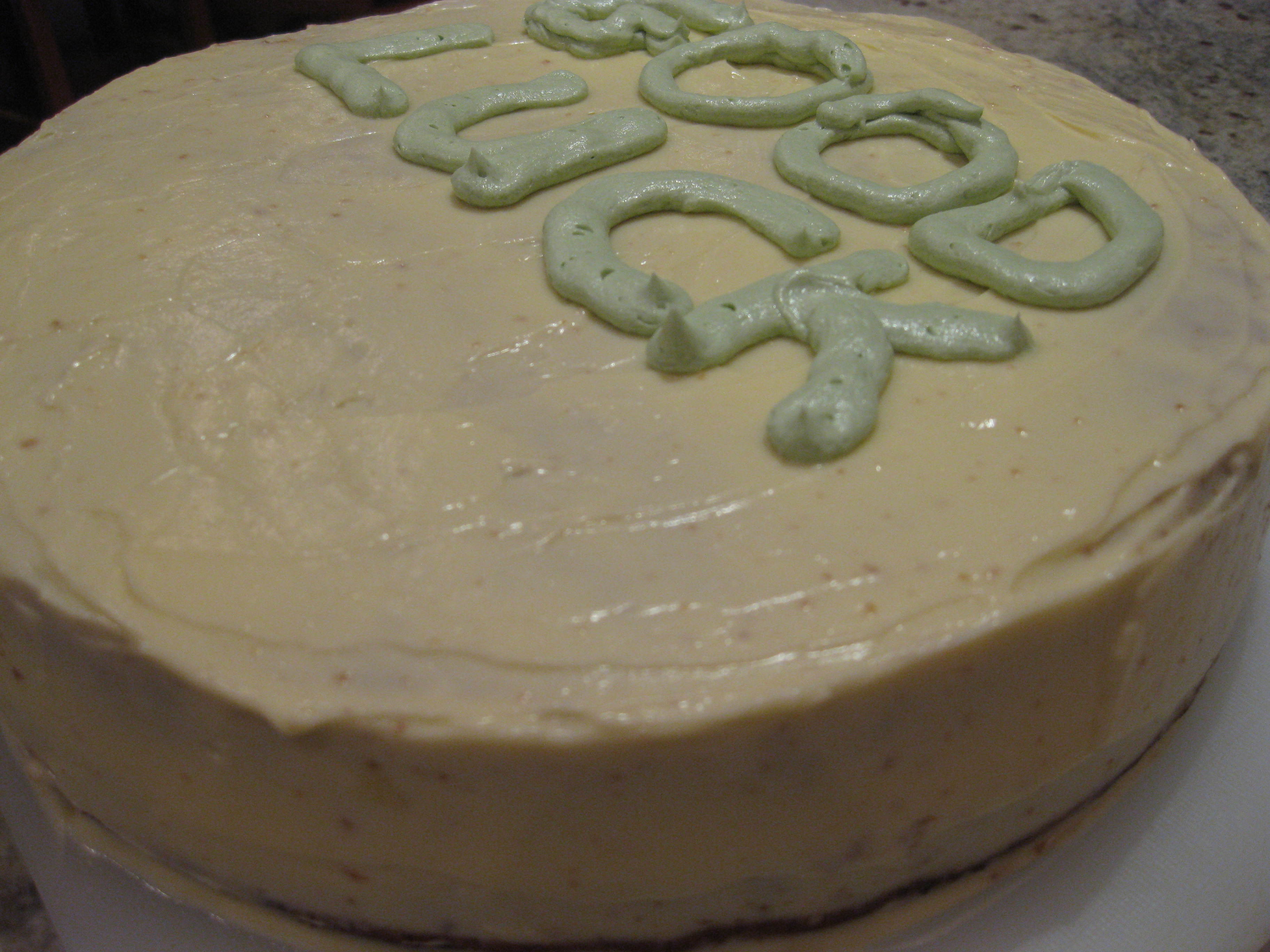 The recipe below will serve at least twelve comfortably, more if you do as I did and stuff and smother it with a rich cream cheese frosting (totally unnecessary as Hugh points out but utterly indulgent and delicious). It's light on spice so you could throw in a little cinammon if you like. I think it would also be wonderful with a handful of walnuts thrown in, or some syrupy sultanas if you're feeling fruity.
Honey-soaked carrot cake with cream cheese frosting (from River Cottage Every Day)
Ingredients:

4 medium free range
150g caster sugar (use golden for a slightly caramel flavour)
150ml each rapeseed and sunflower oil (I used a mixture of ground nut and sunflower which worked perfectly)
350g carrots, peeled and finely grated
300g wholemeal self-raising flour
1/2 tsp salt
1/2 tsp bicarbonate of soda
100g runny honey
Cream cheese frosting:
125g unsalted butter, softened
200g icing sugar, sieved
250g cream cheese
Finely grated zest of 2 limes
Method:
Preheat the oven to 180 degrees C. Grease and line a 23cm cake pan.
Put the eggs and sugar in a large mixing bowl and beat together with a hand held electric mixture for about 10 minutes, until pale, foamy and slightly thickened. Yes, your hand will feel like it's going to fall off with all the vibrations, but the mixture does need this time to get nice and aerated. Add the oil and beat for a couple of minutes more.
Sift together the flour, salt and bicarbonate of soda into the mixture. Tip any bran left in the sieve into the mixture too. Fold in gently. Finally, fold in the grated carrot. Pour into the prepared tin and bake for 45-50 minutes or until a skewer inserted into the centre comes out clean.
Put the honey in a saucepan over a low heat and heat gently until the honey is liquid. Pierce the hot cake all over with a skewer then slowly pour on the hot honey so it soaks into the cake. Leave in the tin to cool completely before turning out.
As Hugh says in the book, this cake is completely lovely as it is – soft, syrupy and incredibly moist. However for all carrot cake traditionalists out there, smothering it in a tart cream cheese frosting is the ultimate indulgence. Simply sling the soft butter and icing sugar into a magimix and whizz til smooth and fluffy. Add the cream cheese and lime zest and whizz again until smooth. Once cold, slice the cake in half, stuff it with icing then sandwich the two halves together and smother with the remaining frosting. De-lish.