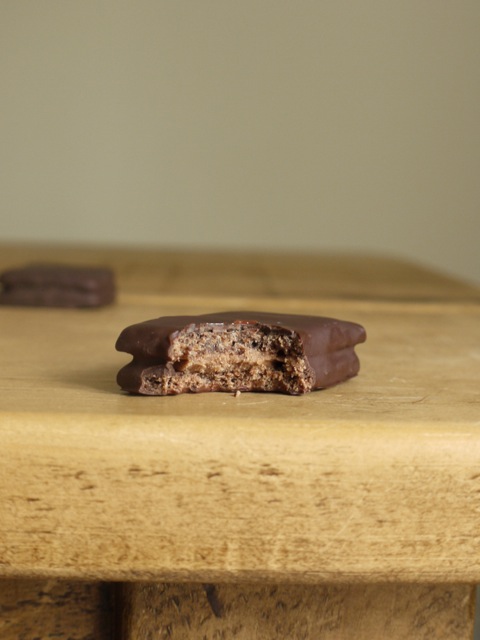 With 31st October just around the corner, my mind is turning to bite-sized snacks. If you've bought my book or read this blog for any length of time, you'll know I'm not a big fan of packaged treats. If there's a shop-bought something I'm craving, I'll likely try to recreate it at home. Every Halloween as a child, in amongst the fang-shaped Haribo and fun-sized Mars Bars that filled my trick or treat bag, I'd almost always end up with a Penguin bar scrabbled from the biscuit tin of an unprepared mum. Penguin bars were pretty much a staple 1980s snack in every household except ours, so while it might have seemed boring to some, the addition of this run-of-the-mill chocolate bar to my seasonal stash was always very welcome.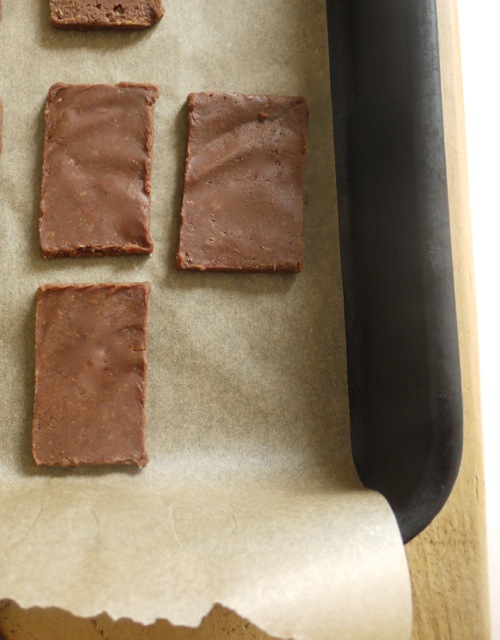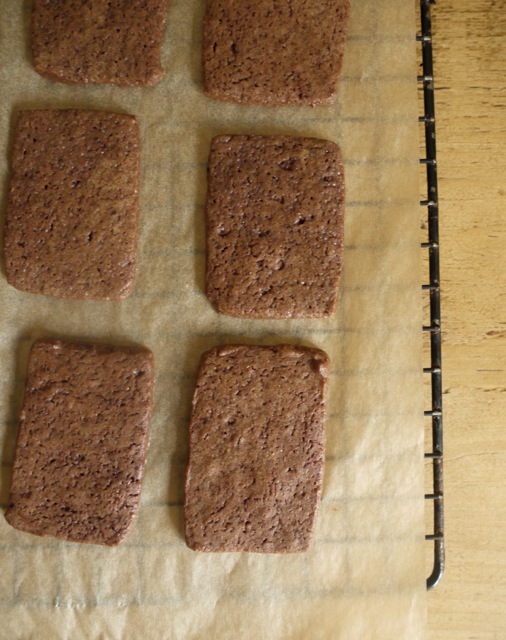 I've seen several versions of Sarah's homemade Tim Tams floating round the internet (look here, here and here for starters), so when I received a copy of her gorgeous cookbook, I was convinced I'd have to try something different. Wrong. The very fact that I'd seen – and read descriptions of – so many versions meant I knew how completely incredible these Tim Tams were going to be. Except because I've never actually tasted a Tim Tam, the finished versions tasted to me like those much loved Penguin bars of my childhood. A little googling told me that a Penguin and a Tim Tam are essentially the same thing, although in taste tests Tim Tams seem to come out slightly on top. So there you have it – these are not just homemade Penguin bars, but superior ones at that.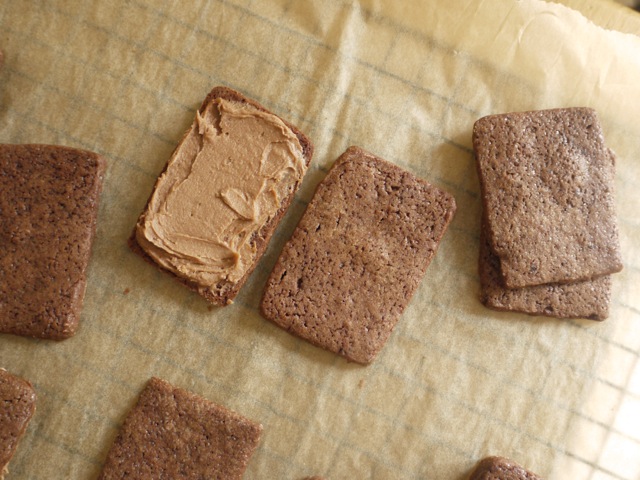 The recipe couldn't be simpler and reminds me of my own recipe for bourbon biscuits, minus the booze and with the addition of an extra chocolate coating which is never a bad thing. Sarah adds malted milk powder to the filling which is a very good thing, but you could also try mint or orange oil, caramel or coconut if you want to mix things up. Straight out the fridge these biscuits are firm with a satisfying snap; left to sit on the side overnight they turn softer, the filling and biscuit melting together in a perfect, chocolaty marriage.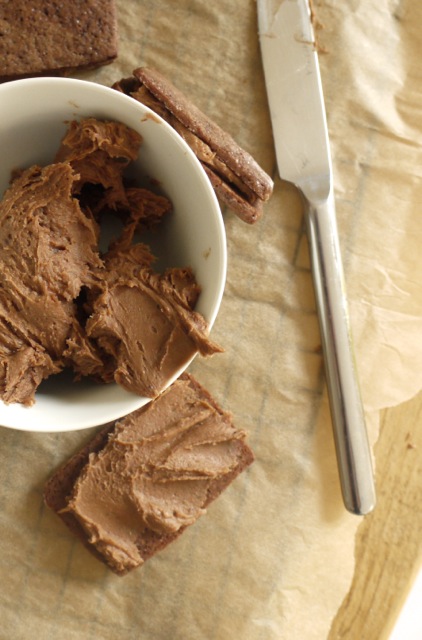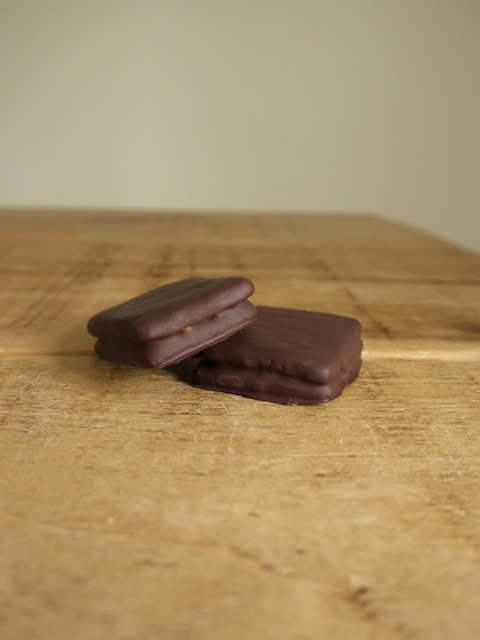 We ate the majority of these biscuits on the last train from Leeds to Doncaster after a 30th birthday party last weekend. Let it never be said that this pregnant lady travels unprepared. I cited eating for two as a reason snaffle inordinate quantities and Luke used the excuse of soaking up large amounts of alcohol from the party, but to be honest these biscuits are so damn delicious you'll be wolfing them down even if you're sober and single. As for the rest of the book, it's a joy and I can't wait to try more recipes in the weeks to come. Congratulations Sarah, it's the sugar-spun masterpiece I just knew it would be.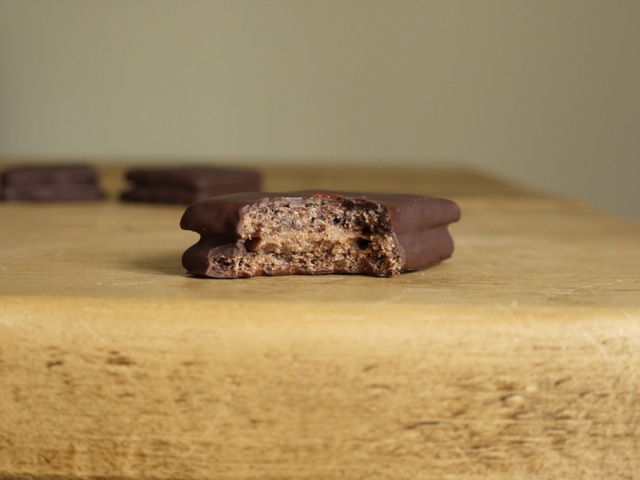 Homemade Penguin Bars (or Tim Tams)
Delicious chocolate biscuits sandwiched around a malted chocolate buttercream and cloaked in more creamy chocolate. This recipe is technically for a homemade version of Australian Tim Tams, but reminds me of a good old British Penguin bar.
Ingredients
For the biscuits
115 g unsalted butter, room temperature
115 g granulated sugar
1 large egg
2 tbsp cocoa powder
150g plain white flour
pinch salt
For the buttercream
115g unsalted butter, room temperature
115g icing sugar, sifted
1 tbsp cocoa powder
1 tbsp Horlicks
For the coating
125g dark chocolate, chopped
125g milk chocolate, chopped
1 tbsp neutral flavoured coconut oil
Instructions
In a stand mixer fitted with the paddle attachment, cream together the butter and sugar until light and fluffy. Add the egg and beat until combined, then add the cocoa powder and beat until smooth. Remove the paddle and fold in the flour and salt until you have a smooth dough - it will be very soft.
Scrape the dough onto a piece of baking parchment, add another piece of parchment on top and roll out to a rectangle roughly 6mm thick. Place on a tray and freeze for 30 minutes.
Preheat the oven to 180 degrees C/160 degrees fan. Line two trays with baking parchment. Remove the dough from the freezer, remove the top piece of parchment paper and cut into 28 rectangles. Place the rectangles on your prepared trays, a few millimetres apart and bake for 10 minutes. Remove from the oven and allow to cool on the trays while you make the buttercream.
Cream the butter until light and fluffy then slowly beat in the remaining ingredients until smooth and light. Use the buttercream to sandwich together the cooled biscuits then pop in the fridge to chill while you make the coating.
Melt the chocolates and coconut oil in a heatproof bowl in the microwave for bursts of 30 seconds, stirring between each burst to prevent catching. Once melted and smooth, remove the sandwich biscuits from the fridge and dip, one at a time, into the chocolate. Once completely coated, remove to a baking parchment lined tray and repeat until all your biscuits are coated. Return to the fridge to set.
Delicious straight from the fridge or at room temperature, especially with a cup of tea or cold glass of milk.