A simple, incredible chocolate cake is like a little black dress; everyone should have one in their culinary wardrobe. So says Hugh Fernley-Whittingstall of River Cafe and Cottage fame. I'm not sure about Hugh's taste in in evening wear, but his 'Easy rich chocolate cake' from River Cottage Everyday is definitely the kind of staple recipe every girl should have up her sleeve. Rich, moist and velvety, this is an intense chocoholic hit, and the perfect dessert to rustle up for any occasion.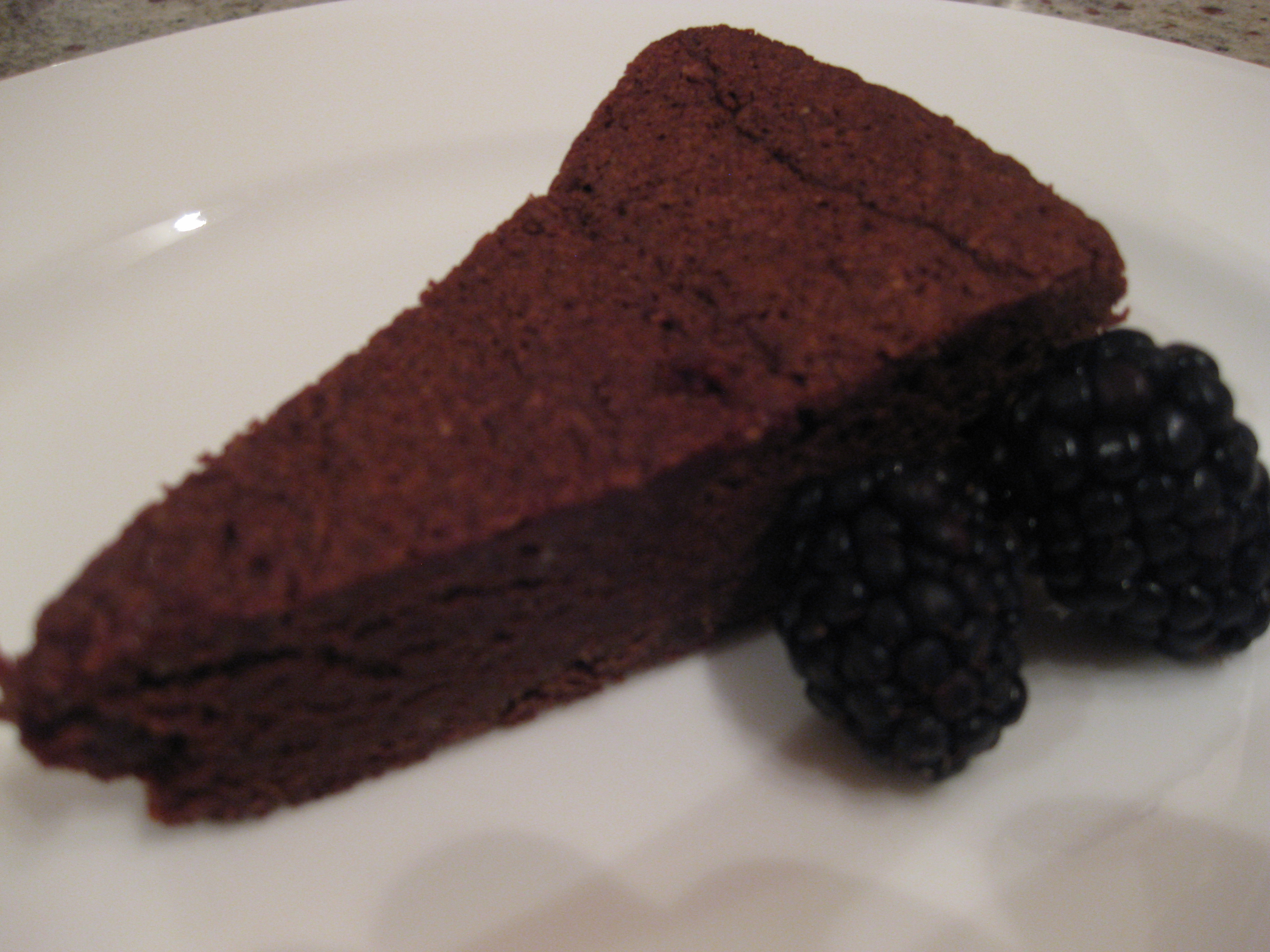 I made this for a group of friends for Sunday lunch and served it with a wickedly indulgent thick whiskey cream . . . Sadly I don't have any photos of this- by the time I had my camera out the whole bowl had been wolfed.
Warning *excess consumption of said little black cake may result in inability to fit into your favourite little black dress*
Easy rich chocolate cake (from River Cottage Everyday)
Serves 10
250g dark chocolate, broken into pieces
250g unsalted butter, cubed
4 eggs, whites and yolks separated
100g caster sugar
100g soft brown or muscovado sugar
50g plain flour
50g ground almonds
Grease and line a 23cm springform cake tin and preheat the oven to 170 degrees C/Gas Mark 3.
Melt butter and chocolate together and leave to cool.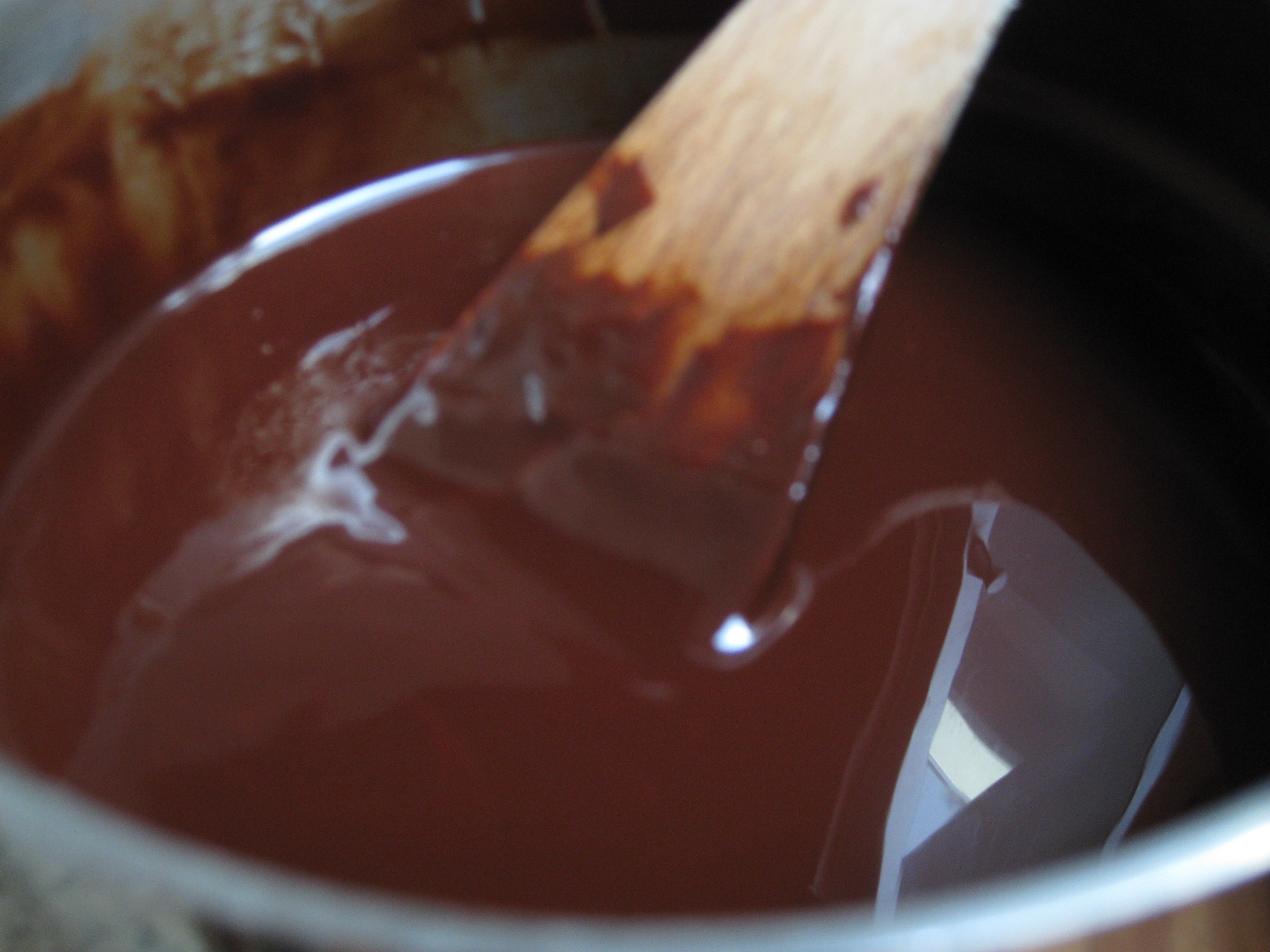 Meanwhile whisk together the egg yolks and sugar til well combined., then add the cooled chocolate mixture. Combine the flour and almonds and fold these in, too.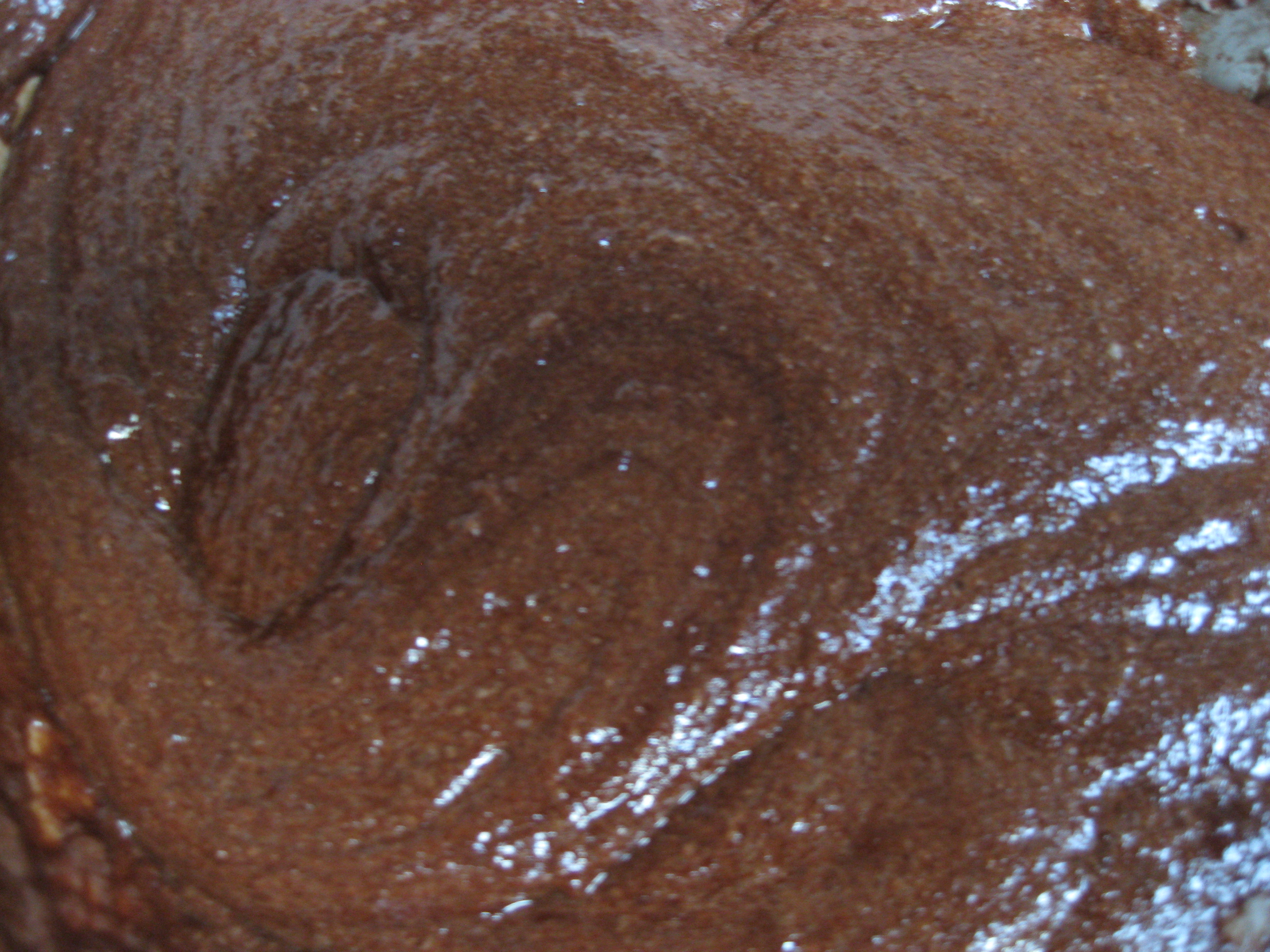 In  separate bowl, whisk the egg whites til they hold firm peaks. Stir  large spoonful of egg white into the chocolate mixture to loosen it, then carefully fold in the rest of the whites, taking care to keep in as much air as possible. Use  lrge metal spoon – this will keep the cake light and velvety.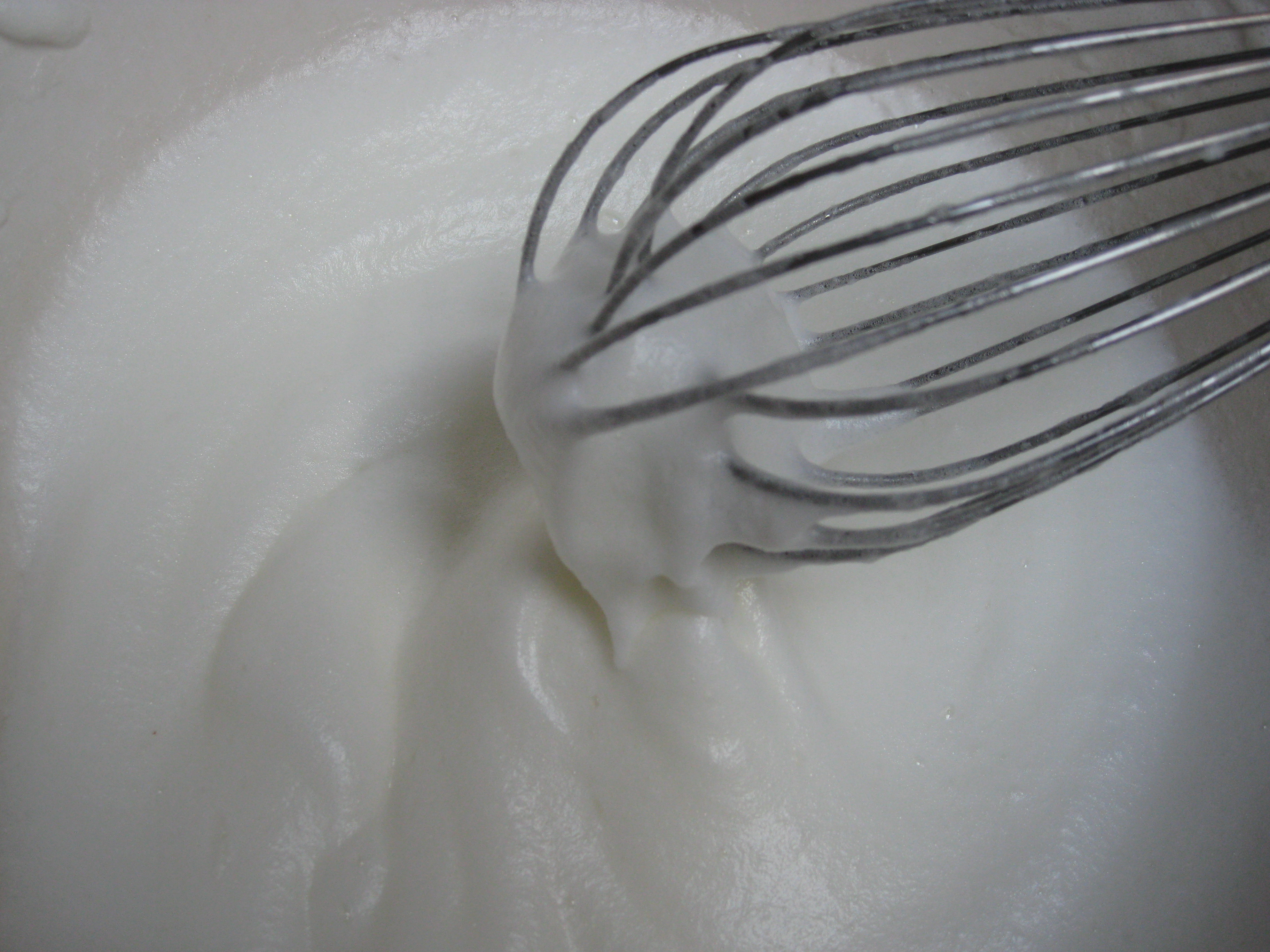 Pour the mixture into the tin and bake in the preheated oven for approx. 30 mins until just set. I checked mine after 25 and suggest you do the same. It should still be slightly wobbly in the centre – this will then set into a sticky, fudgy chocolate dream once cooled. Leave at least 15 mins before releasing from the tin and serving with boozy whiskey cream (recipe below).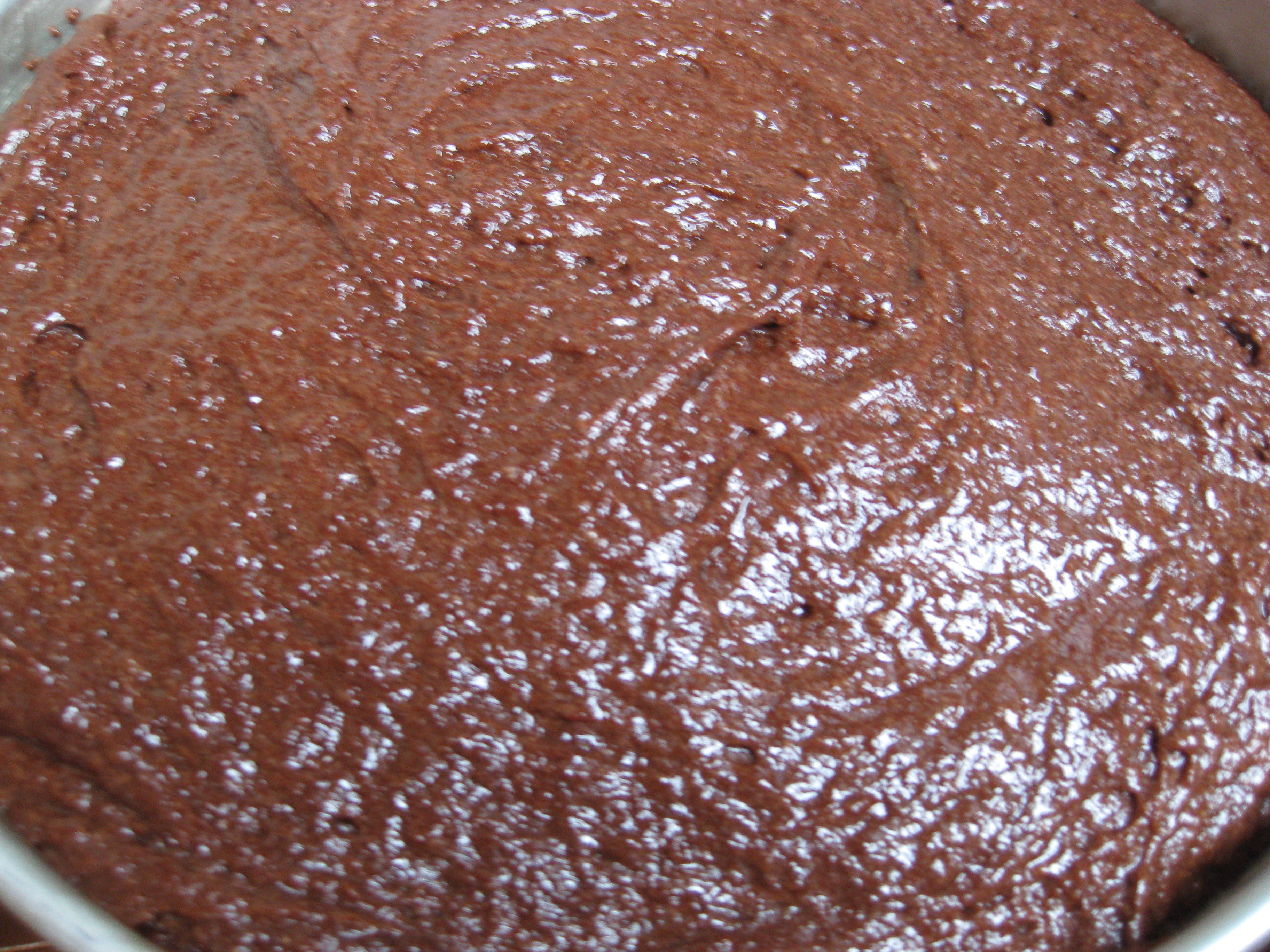 Whiskey cream
200ml thick whipping cream
1 tbsp vanilla sugar
Good slug of your favourite whiskey
Whip cream, then stir in sugar and whiskey, adjusting measures to taste. Taste again. One more spoon. . . And serve.