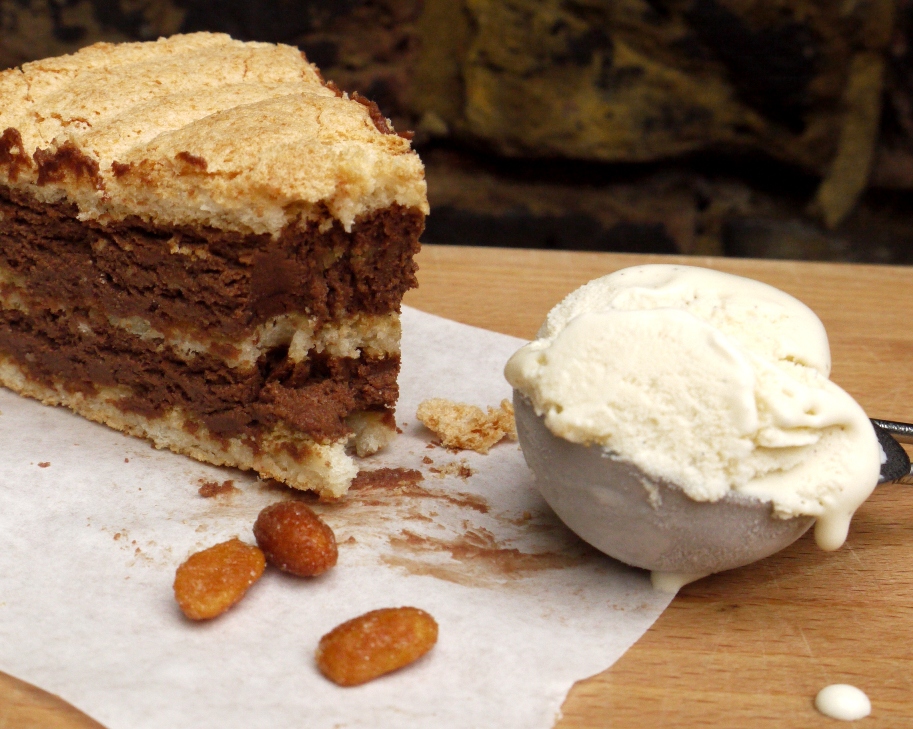 Chocolate mousse. Two words, a hundred variations, a thousand different expectations.
Ever since I made this favourite little dessert on holiday in Italy, I've wanted to write about it on the blog. My usual recipe for chocolate mousse is simplicity itself, rich and elegant, steeped in childhood memories and consisting of just two ingredients: chocolate and eggs. It's the ultimate store cupboard recipe (don't tell me you've not got chocolate on your shelves, I don't believe you), and involves minimum effort for maximum impact, making it an easy go-to recipe to have in your repertoire.
Perhaps a little too easy.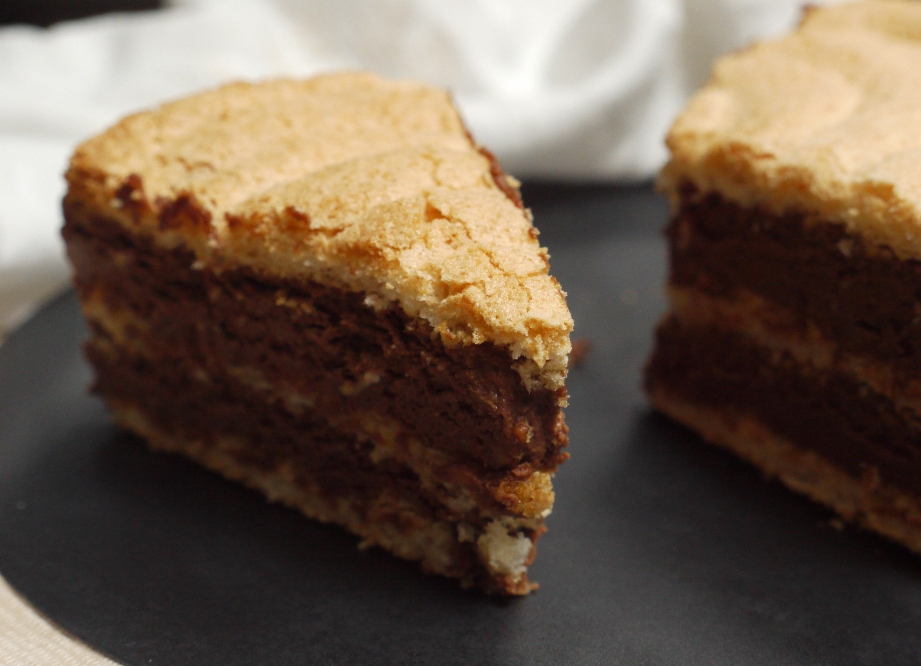 The curse (and joy) of being a food blogger is that we always want to try something new. While there are, of course, recipes I'll make time and again, I'm all too easily seduced by the opportunity to make something I haven't baked before. So when I sat down on Saturday to make and photograph my basic chocolate mousse for you, I found myself slightly distracted.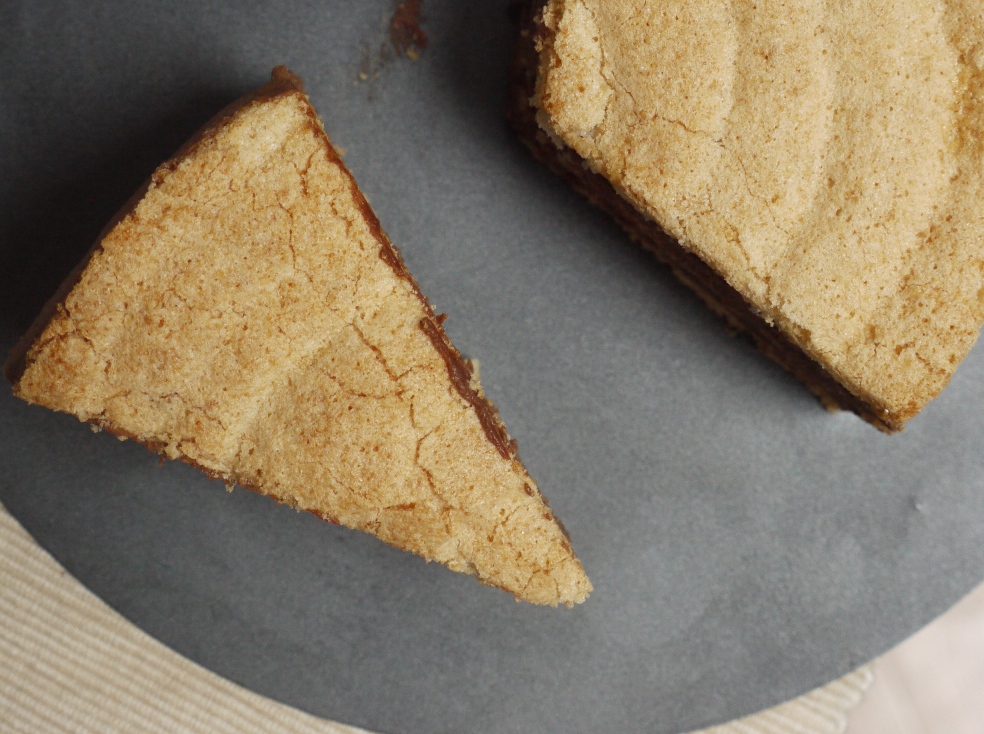 Google 'chocolate mousse' and you'll encounter more recipes than you know what to do with. There is Elizabeth David's classic chocolate mousse – the one on which mine is based – with varying ratios of chocolate to egg. Some omit the egg yolks altogether, add a little water or sweeten with sugar, while the Julia Child school of indulgence adds in equal quantities of butter. Stray in the opposite direction and healthy eating and vegan sites will offer up avocado or silken tofu versions while others add smoothness with a hefty dose of double cream. Throw in coffee, spice, citrus or crunch and the options multiply exponentially.
Confronted with so much choice, I caved in. I felt the need to make something a little bit more ridiculous, a whole lot more memorable, than my simple childhood recipe. Turning to one of my most extravagant cookbooks – Claire Clarke's Indulge – I decided on a recipe for chocolate hazelnut mousse rich with butter, cream and a generous scoop of praline spread. But replacing the hazelnut with peanuts and the spread with a scoop of creamy peanut butter to use up what I had to hand.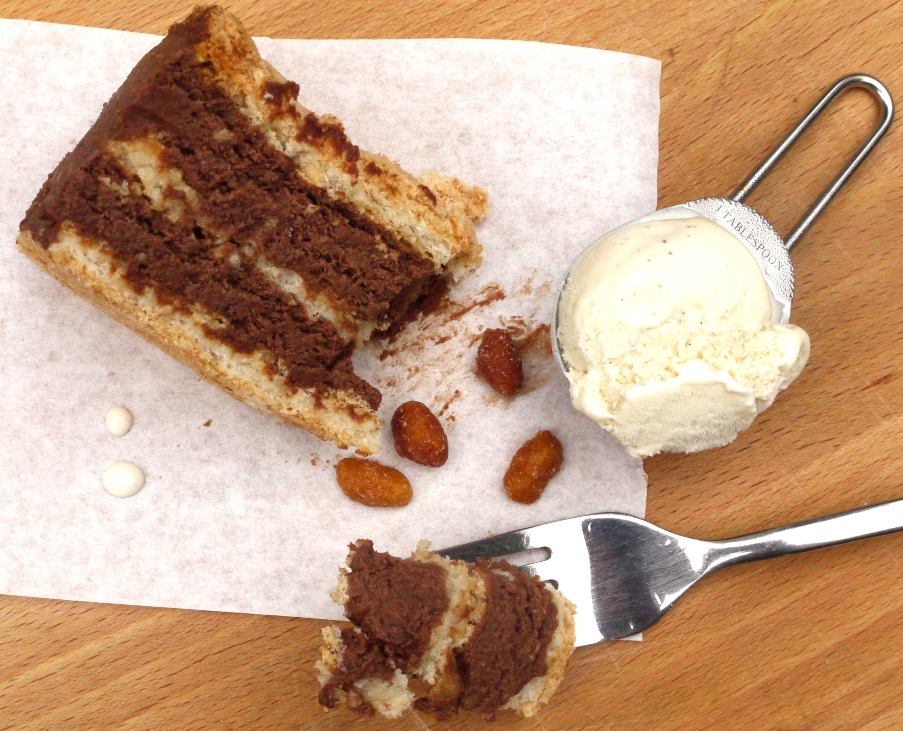 What I ended up with is this chocolate peanut butter mousse cake. Layers of rich peanut butter and milk chocolate mousse are layered with crisp, slightly chewy peanut meringue and honey roasted peanuts in a cake that is smooth, sweet, slightly salty and totally over the top. It's delicious – don't get me wrong, I'd urge absolutely anyone to make it and have been happily eating it all weekend – but it's a completely different beast to the simple, elegant mousse I'd originally intended to share.
This is a mousse for a special occasion. Serve in thin slices (you can always go back for seconds) with a scoop of vanilla ice cream to cut through the richness and a sprinkling of roasted peanuts for added crunch. It may not be the most traditional chocolate mousse, it may not be quite what you (or I) were expecting, but it's delicious and a little bit different . Which is exactly how I like this blog to be.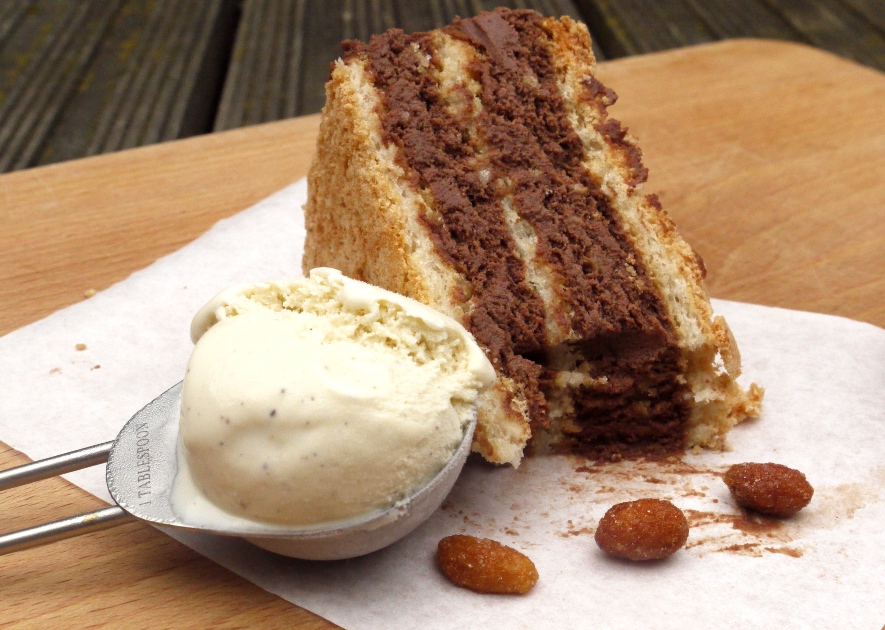 Chocolate Peanut Butter Mousse Cake (adapted from Indulge by Claire Clarke)
(serves 8-10)
Ingredients:
For the peanut meringue
100g peanuts
12g plain flour, sieved
180g caster sugar
6 medium free range egg whites
For the chocolate mousse
150ml double cream
250g milk chocolate, chopped
150g unsalted butter
50g smooth peanut butter
30g cocoa powder
4 large free range egg whites
50g caster sugar
Honey roast peanuts (optional)
Method:
For the peanut meringue
Preheat the oven to 170 degrees C.
Using the bottom of a 15cm cake tin as a template, draw three circles on a sheet of baking parchment (or two sheets, depending on the size of your oven/trays). Turn the parchment over and lay it on a baking sheet/s.
Whizz the peanuts in a blender until finely ground. In a medium bowl, combine the peanuts, flour and half the sugar (90g).
In a separate bowl, whisk the egg whites and remaining 90g sugar until stiff peaks form and the meringue is smooth and shiny. Fold in the dry ingredients with a large metal spoon. The mixture should remain light and fluffy so be careful not to overmix.
Spoon into a piping bag fitted with a plain nozzle and pipe three circles within your hand drawn templates, starting at the middle and working outwards. The spiralling lines should be touching to form a neat disc of meringue.
Bake in the oven for 35-40 minutes until golden brown and firm to the touch. Remove from the oven and allow to cool on the baking sheet.
For the chocolate mousse
Whip the cream to soft peaks. Melt the chocolate in a bain marie and set aside.
In a small saucepan, melt together the butter and peanut butter then sift in the cocoa powder.
Whisk the egg whites and sugar until stiff peaks form.
Combine the warm butter mixture and chocolate then gently fold into the egg whites. Fold in the semi-whipped cream to make a light, fluffy mousse.
To assemble the cake
Place one of the discs of peanut meringue on a tray lined with baking parchment and sit your 15cm cake ring (minus the bottom) over the top.
Fill a piping bag with the mousse (it should be firm enough to do this, but if not, pop it in the fridge for 30 minutes or so before using) and pipe a layer of mousse on top of the meringue. Chop the honey roast peanuts and sprinkle over the mousse.
Place the second meringue over the top and repeat. Finally top with the third meringue.
Put the tray in the fridge for at least one hour to firm up.
When ready to serve, use a blowtorch to loosen the ring mould slightly. If you don't have one, a hot damp towel wrapped round the mould should work just as well.
Serve in thin slices with a scoop of vanilla ice cream and additional sprinkling of honey roast peanuts. Make sure slices are thin enough that you can justify going back for seconds. Possibly thirds.