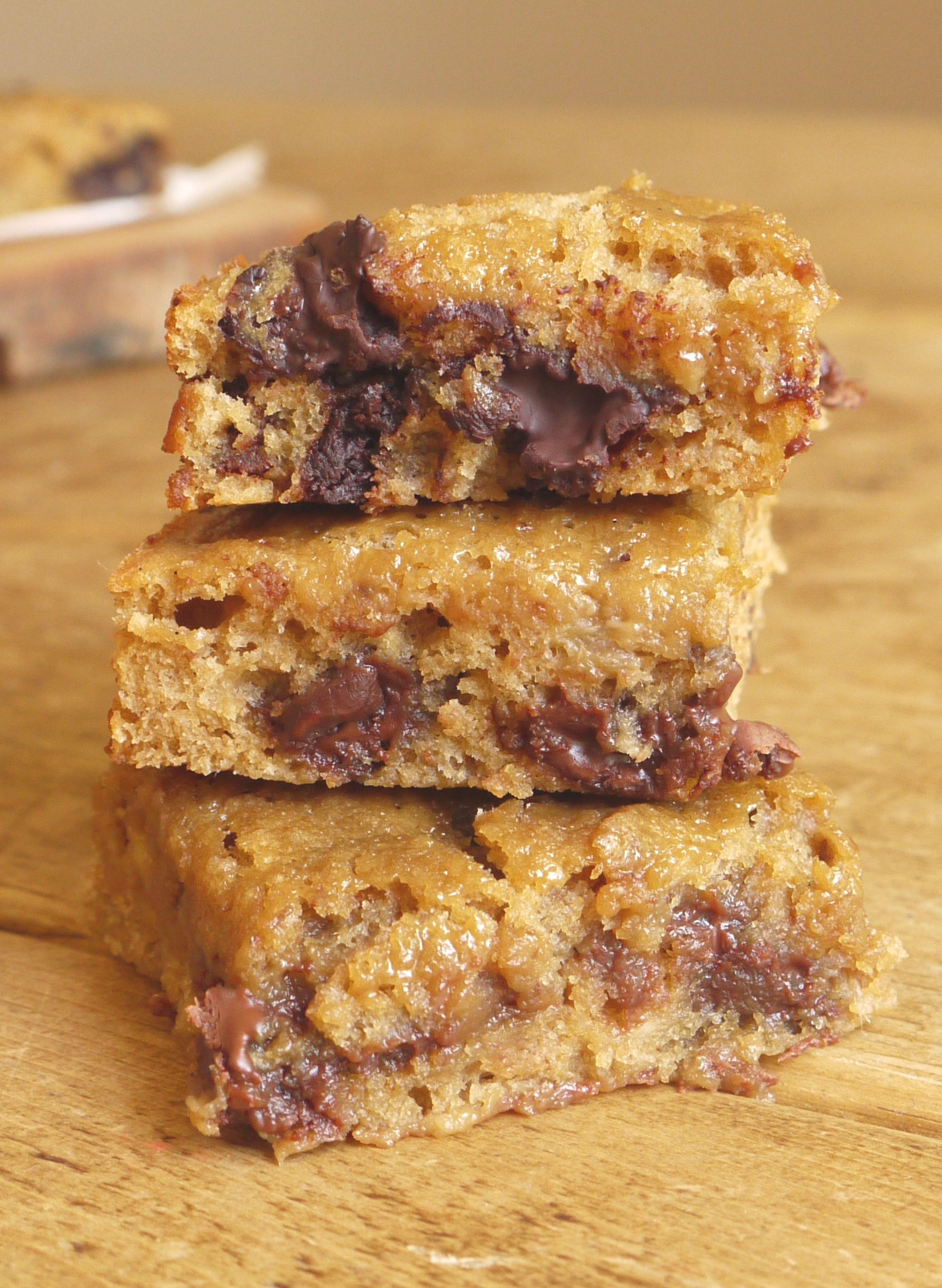 On the eve of the French revolution, Marie Antoinette is said to have responded to claims that there wasn't enough bread to feed the French people with the now infamous phrase, 'Let them eat cake'. Historians have since refuted this, suggesting variously that it was completely made up, the much maligned queen was misquoted, or that something may have been lost in translation from the French into English.
Whichever way you like to look at it, there's definitely some sort of confusion between bread and cake.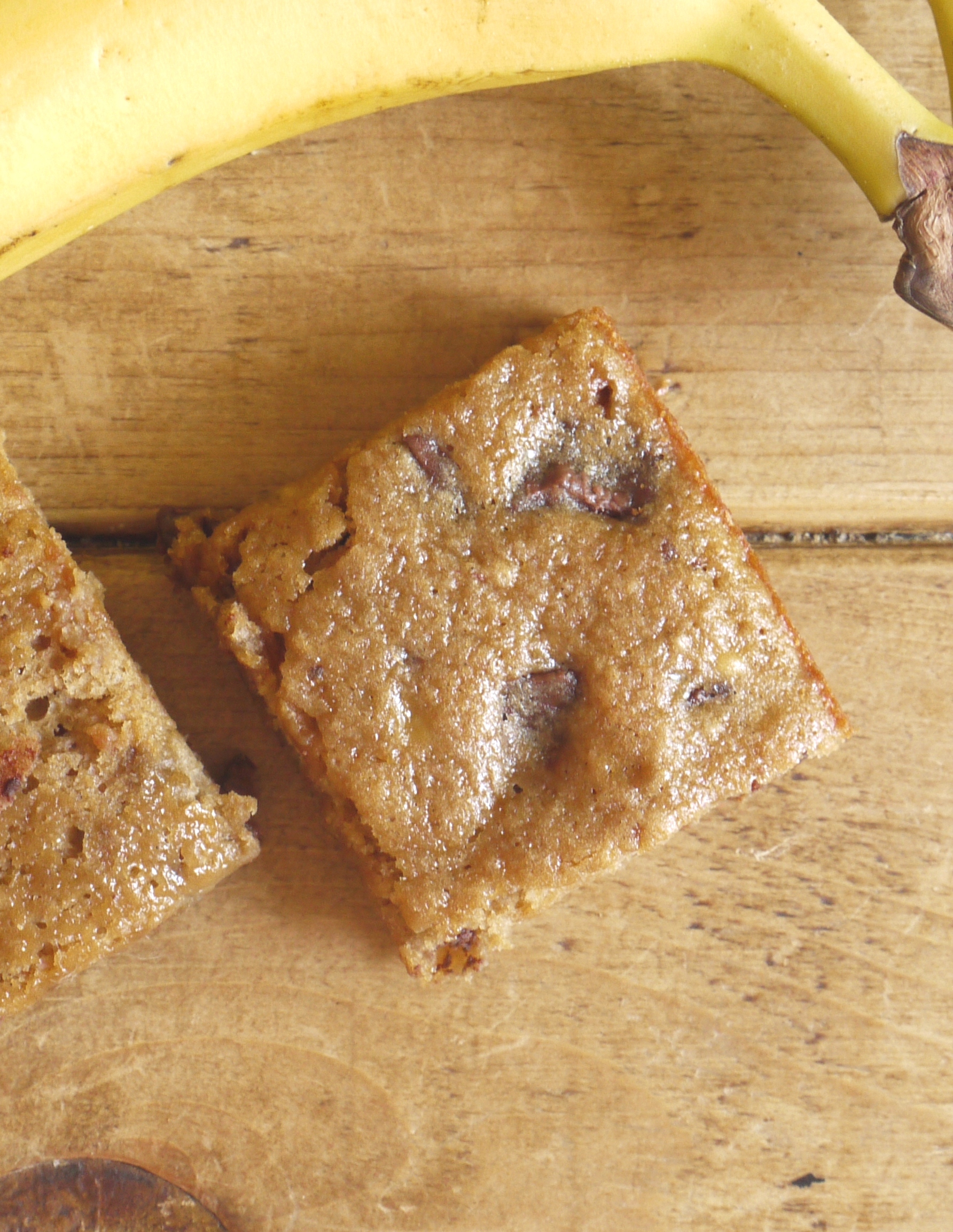 Banana bread is a similar source of confusion, for me at least. Lacking in yeast, made with eggs, butter and baking powder, the only similarity I can see between this sweet treat and bread is the tin in which it's baked. Making it as a loaf certainly provides the perfect excuse to eat banana bread for breakfast or slather a slice in butter, but for my money the combination of so many sweet, delicious ingredients is best enjoyed as a dessert.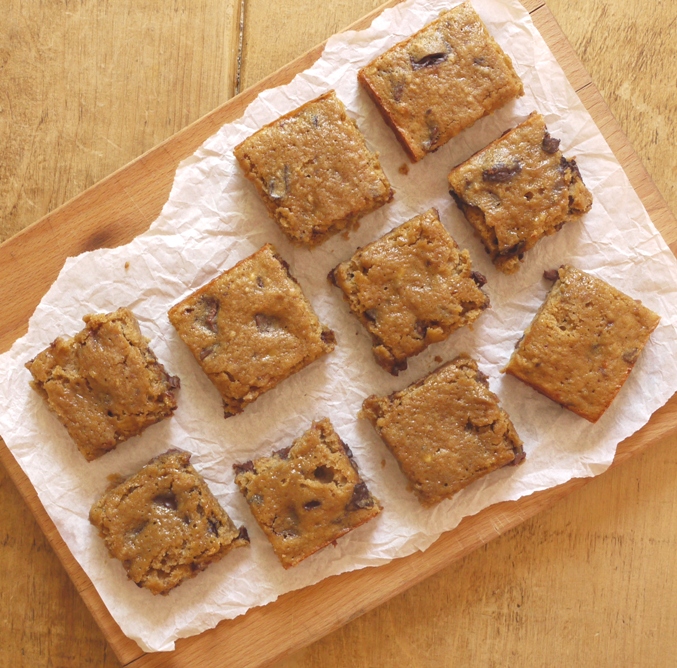 Having recently made a very virtuous banana bread (cake?), it felt like time to ramp up the indulgence and bake something a little richer, stickier and firmly planted in the world of desserts. Rather than slices I wanted squares, studded with chocolate – which works so wonderfully with banana – and full of flavour from dark brown sugar and nutty browned butter.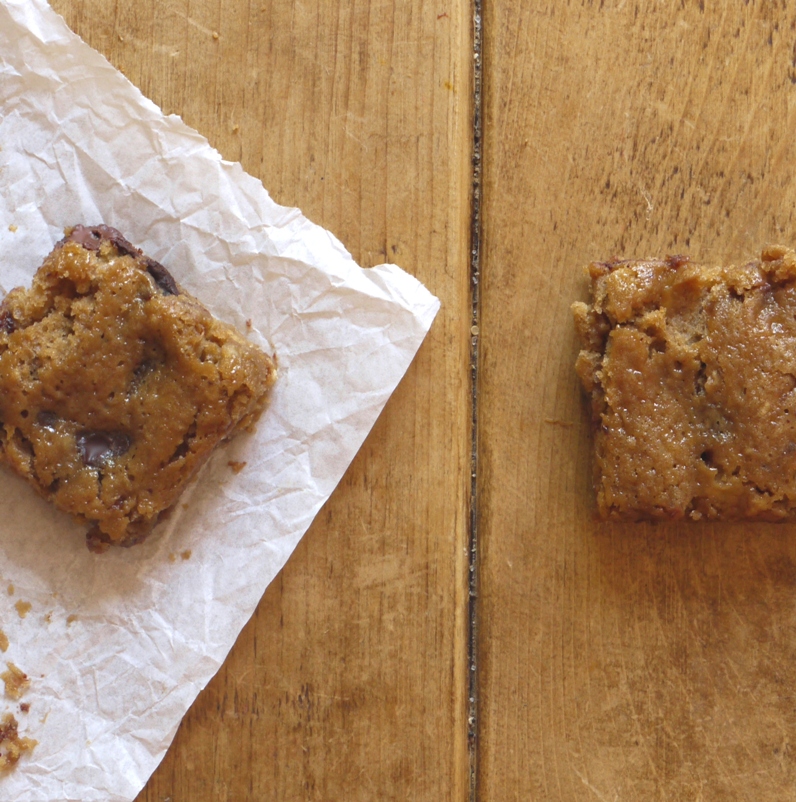 Squidgy and sweet, each of these squares provides a hit of caramel-like banana bliss. I served them with peanut butter ice cream, hence the lack of any extra nuts, but a handful of walnuts or pecans would make a lovely addition otherwise. I used a mixture of milk and dark chocolate at Carnivorous Fiancé's request, but again do mix it up – lots of people love white chocolate and banana in a blondie and while these are a little more cakey than fudgy, that combination would work well here too if you're someone with a slightly sweeter tooth.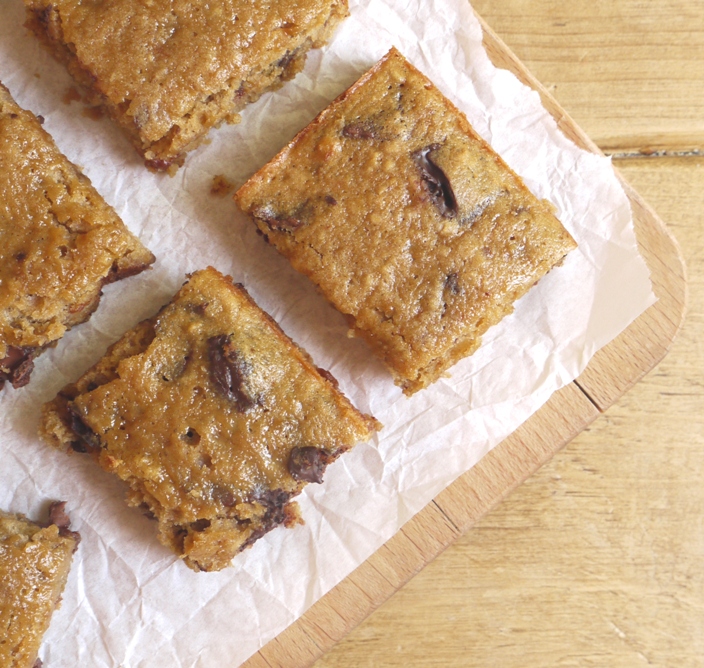 Brown Butter Banana Bread Squares
(makes 16)
Ingredients:
55g unsalted butter
125g dark muscovado sugar
50g light muscovado sugar
1 large free range egg
225g mashed banana (from approx. 2 medium bananas)
50g Greek yoghurt
1 tsp vanilla bean paste
Pinch salt
130g plain flour
1 tsp baking powder
150g chocolate, chopped (I used  mixture of milk & 70% dark)
Method:
Preheat the oven to 175 degrees C. Grease and line a 23cm square baking tin.
Melt the butter in a small pan over a medium heat. Continue cooking until the milk solids begin to caramelize and the butter is nutty and brown, taking care not to burn it. Set aside to cool.
In a medium bowl, whisk together the sugar and egg. Whisk in the cooled butter followed by the mashed banana, yoghurt, vanilla and salt.
Sift the flour and baking powder in a separate bowl then fold into the banana batter, followed by the chocolate chunks. Pour into your prepared tin and bake for 18 – 20 minutes until the top is set and a skewer comes out clean.
Leave to cool on a wire rack then remove from the tin and slice into 16 squares. Delicious with ice cream, eaten on their own or even enjoyed at breakfast. It is a bread, after all . . .