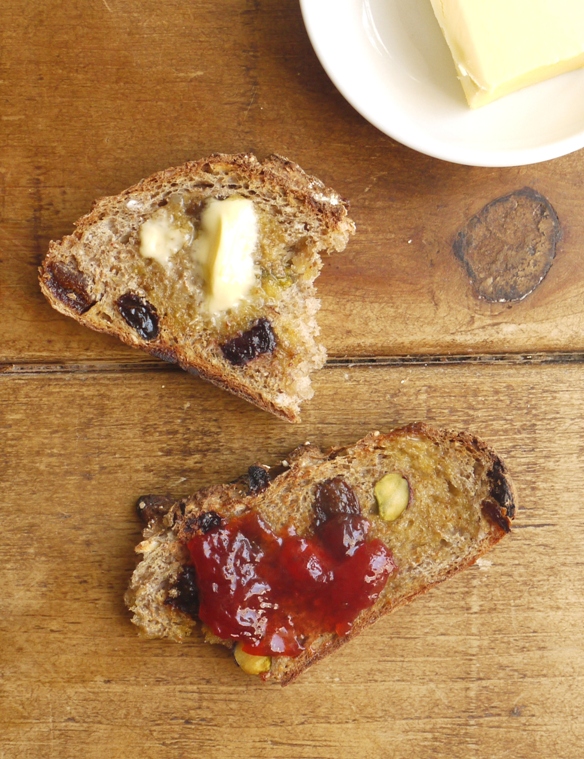 Breakfast is such an important meal, but doesn't always get the attention it deserves. If an army marches on its stomach, just imagine the unproductive days up and down the country for those who fail to fill themselves up first thing.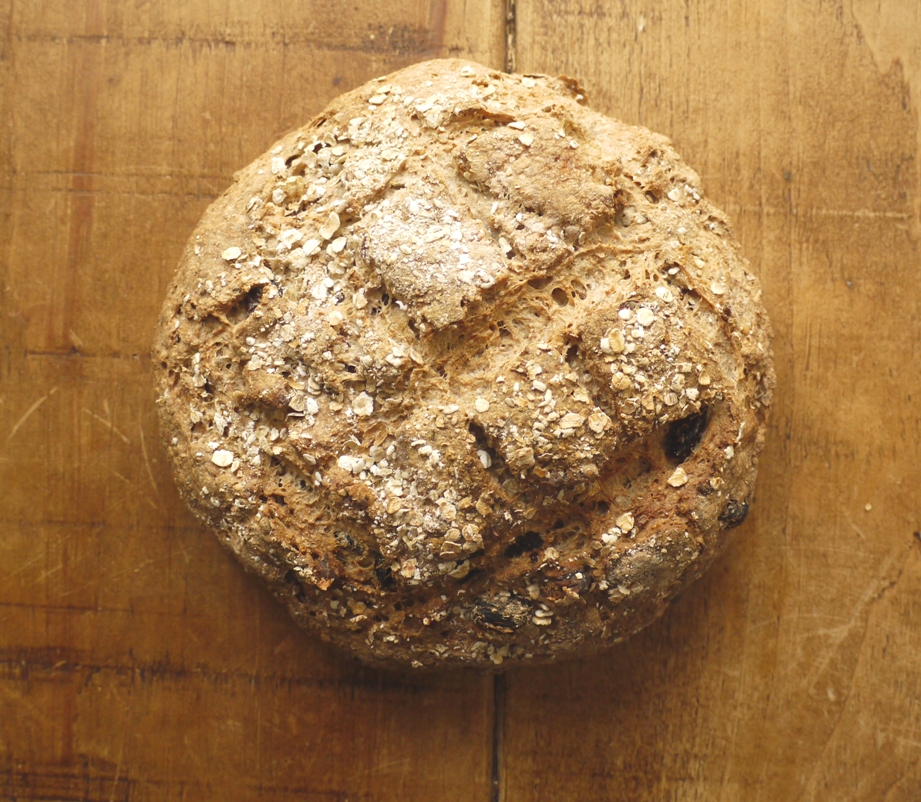 Some people seem to think that skipping breakfast will help them to lose weight (in fact the opposite has been proven in studies time and again) while others simply don't have time. I hope this recipe proves that it's possible to start to the day in a speedy, healthy way without compromising on flavour.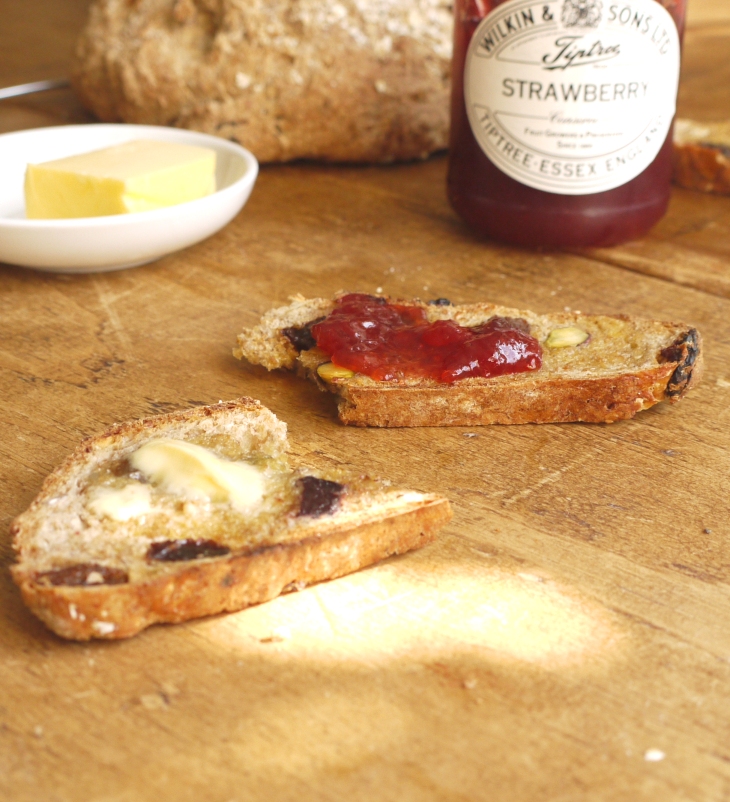 My go-to breakfast in the working week is a bowl of Bircher muesli, prepared the night before by soaking oats with grated apple and yoghurt. However, a life-long love of bread means that sometimes only a slice of toast will do. This Bircher muesli loaf combines the best of both worlds for a breakfast treat that is wholesome, filling and full of fabulous textures and flavours.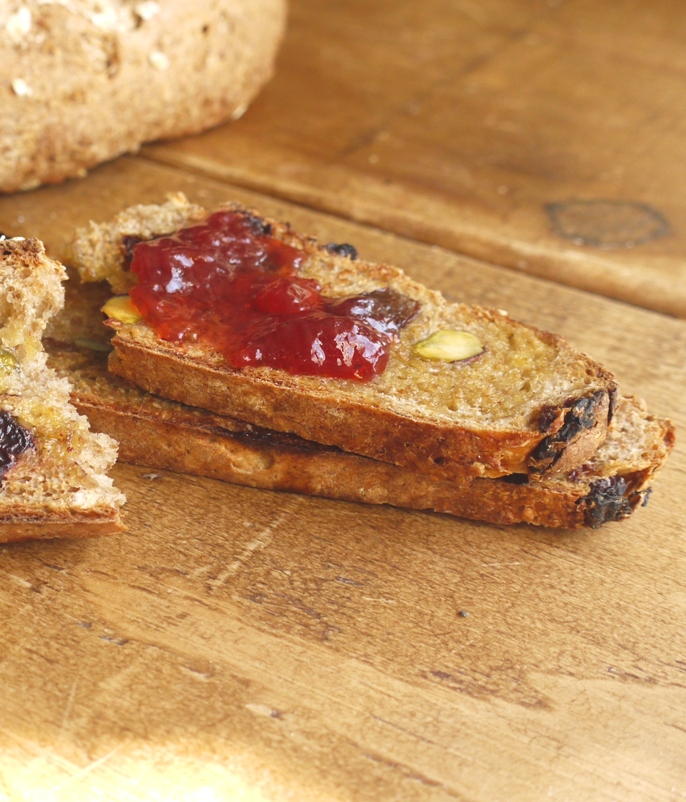 Enjoy this toasted and spread with salty butter or a smear of homemade jam, eat as an afternoon treat or eke out any leftovers in a comforting bread and butter pudding. This loaf also freezes beautifully – simply slice and wrap in greaseproof paper – meaning you'll always have a slice on hand to pop in the freezer for those mornings when there's little time for anything else.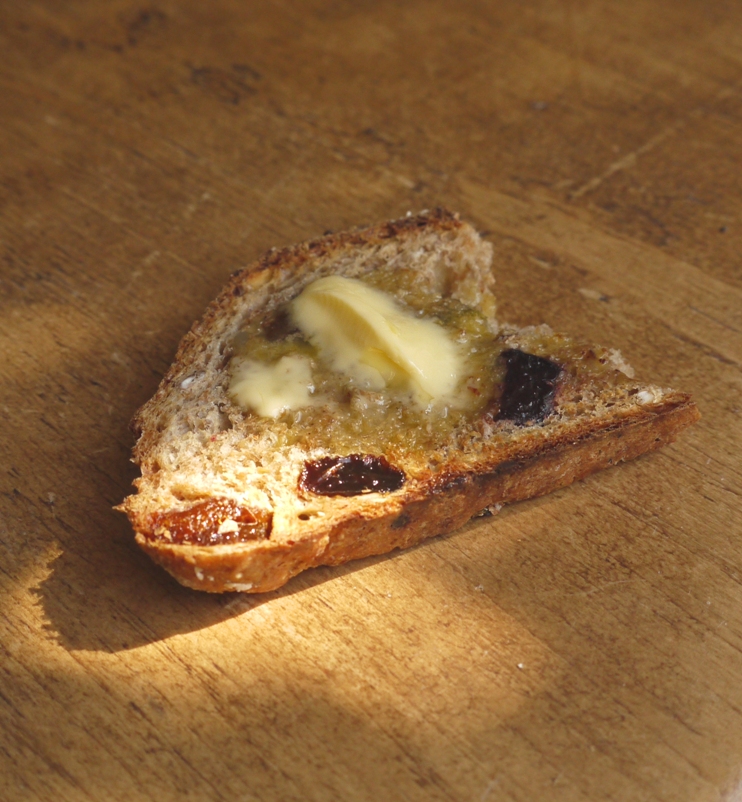 Bircher Muesli Bread
(makes one loaf)
Ingredients:
50g rolled oats
25g rye flakes, plus extra to coat
80ml Greek yoghurt
1 tsp honey
200g strong wholemeal bread flour
75g white spelt flour
1 tsp fast-action dried yeast
1 tsp salt
175 – 200ml water
2 tsp oil (I used walnut but olive would work well too)
100g dried fruit (I used unsulphured apricots, raisins & cherries)
60g nuts (I used pistachios & almonds)
2 tsp sunflower seeds
1 tsp linseed
1 small apple, grated
Method:
In a medium bowl, combine the oats, rye flakes, yoghurt and honey. Set aside.
In a large bowl, mix together the flours, yeast and salt. Add the oat and yoghurt mixture, three quarters of the water and oil, turning with your fingers to combine. Add the remaining water until you have a soft, sticky dough. You may not need it all.
Turn the dough onto a lightly oiled work surface and knead for around 5 minutes, until silky and smooth. Return to a clean bowl, cover with a cloth and leave to rise for an hour.
Tip the dough onto the work surface, push it out into a rough rectangle and scatter over the nuts, seeds and grated apple. Knead thoroughly to combine. The dough will be very sticky at first – if you have a stand mixer, now is the time to use it with the dough hook attached, although it is perfectly possible to knead by hand.
Shape the dough into a tight, round loaf and place on an oiled baking sheet. Moisten the loaf ever so slightly by running your hand under the tap and patting over the top, then scatter with the remaining seeds (the moisture helps them to stick). Cover with a cloth and leave to prove for 30 minutes more.
Preheat the oven to 220 degrees C. Bake your loaf for 10 minutes then reduce the temperature to 190 degrees C and bake for a further 25 – 30 minutes or until the loaf is golden, crusty and the base sounds hollow when tapped.
Remove from the oven and leave to cool on a wire rack.