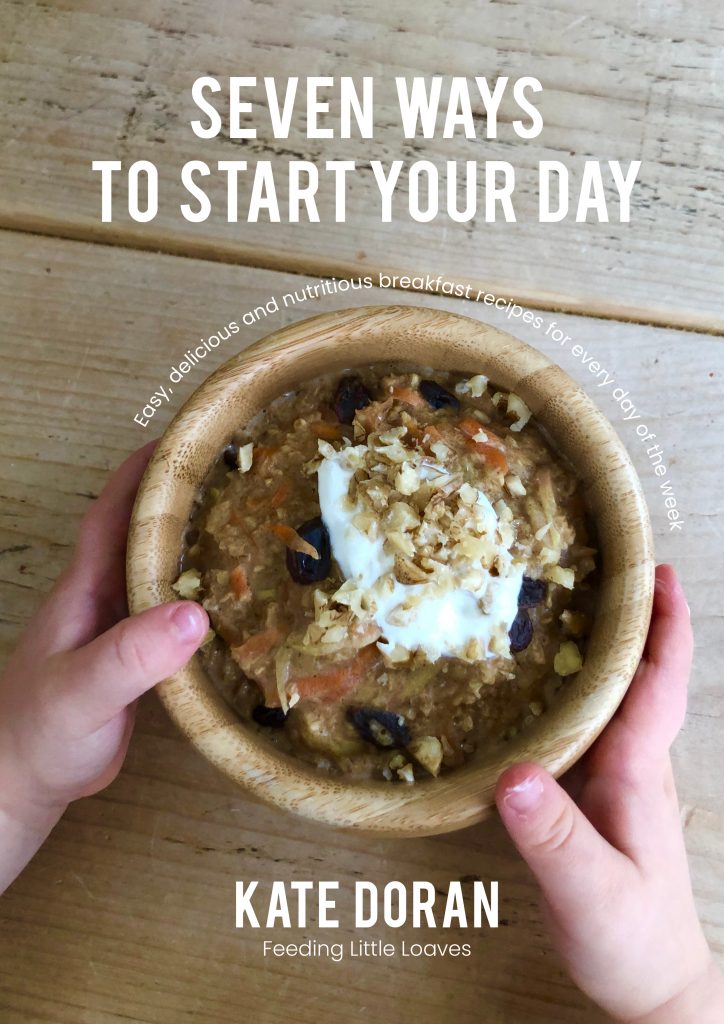 I've written an ebook!
Not a full on book, but seven quick and easy breakfast recipes put together with the intention of providing a little inspiration for your mornings. And it's free – the smallest gift in these strange and uncertain times. I have to admit I'm feeling pretty helpless about the current global situation, but we all still have to eat and if I can make that part of your daily routine just a little bit easier or more delicious, it's the least I can do.
When I wrote this book, the world was a very different place. But now we're spending more time (i.e. ALL the time) together with our families, I guess family food has never been more relevant. And a lot of my intentions still stand – recipes to inspire tired parents, save time and get a little more goodness into little tummies as they kick start their day.
Seven Ways to Start Your Day is a free collection of fuss-free breakfast recipes for mornings when you're feeling anything but inspired. There are pancakes, porridge, soaked oats, eggs, a smoothie, savoury and sweet options – hopefully enough variety to cover all tastes and occasions.

Quick and easy to prepare or make ahead of time
Each recipe contains two portions of fruit and / or vegetables
Nut, gluten and dairy free options for every recipe
All vegetarian, with vegan options for 4 out of 7 recipes
The recipes are also ones we make regularly on rotation, meaning they've been tested – and approved – multiple times by the entire family.

Simple, nutritious and above all, delicious. I hope you love them as much as we do.  
To download your FREE breakfast ebook, click here.
p.s. I know grocery shopping can be a little weird at the moment, so if there's an ingredient you can't get hold of or a substitution you'd like advice on, just drop me an email.