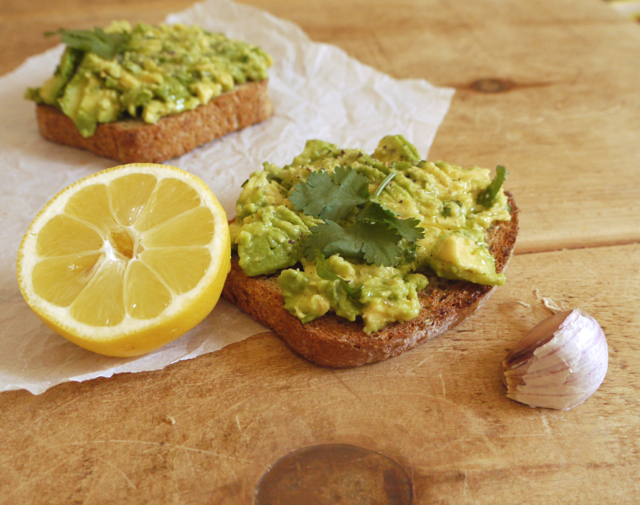 After last week's cookbook announcement, I wasn't sure what to post today. Saturday morning was spent perfecting a recipe for fruit pastilles and eating one too many scones (for quality control purposes, of course), so come lunchtime all I wanted was something really simple and savoury. As I sat down to avocado on toast, I realised I'd never posted my version of it in on this blog. A few minutes of photos later and this post was ready to roll. Job done.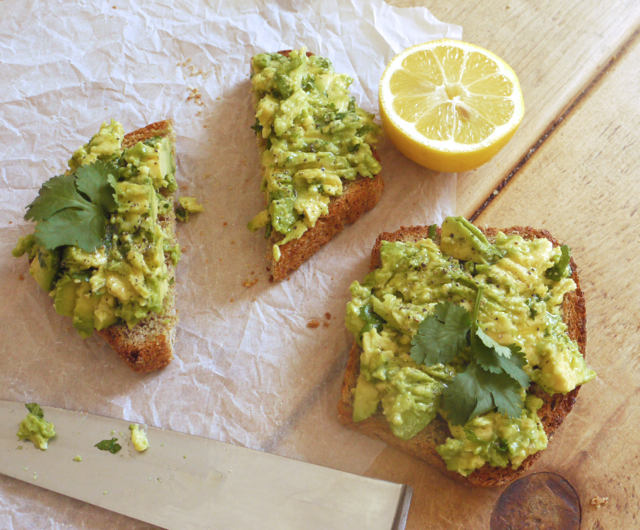 Avocado on toast isn't rocket science, but you'd be surprised by the number of dud versions I've had over the years made with boring bread, under-ripe avocado, too much topping or not enough seasoning. I've put 'the best' in brackets to indicate that this recipe is adaptable: everyone has their preferences – a little less chilli, a little more seasoning. Tweak as you see fit to make your 'best', but know that this is mine.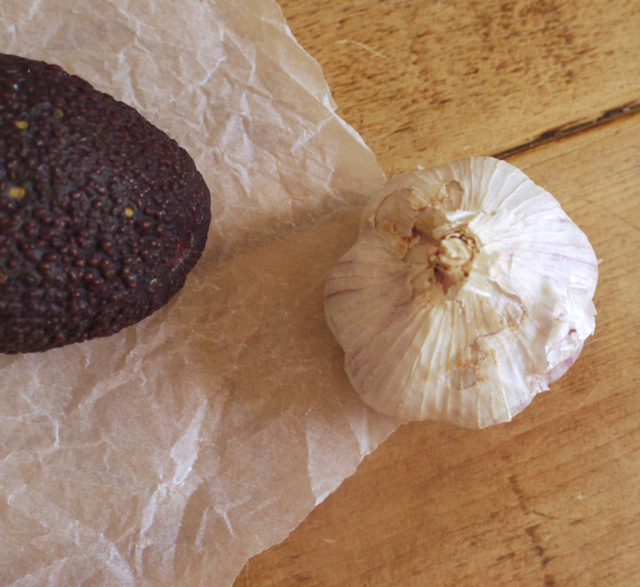 The avocados should be rich and buttery. Good bread is essential: homemade if that's your thing (it's mine, more bread recipes here); bought from a good quality bakery if it's not. Slice the bread thick, toast well and here's the trick, rub it with the cut side of half a garlic clove, bruschetta-style, to add a little flavour (and ward off vampires).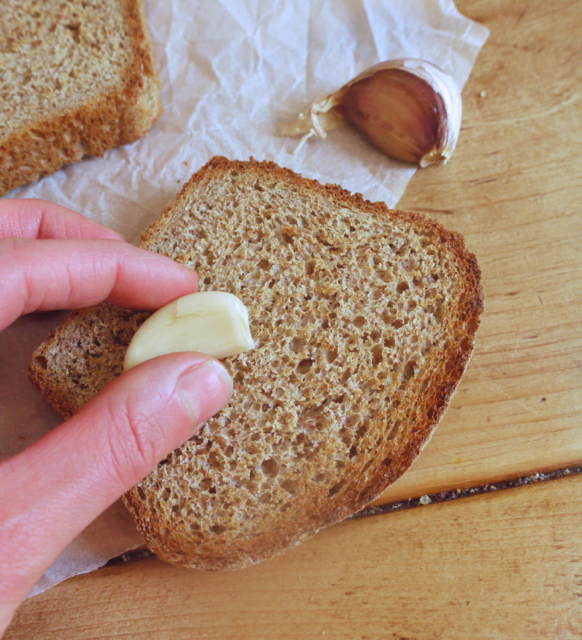 Dice your avocado into chunks – half an avocado per medium sized slice of bread should be good. Stir with a squeeze of lemon, a scrunch of salt and pepper, some finely chopped coriander and a little fresh chilli. Lime also works well; chives or parsley if you prefer. Dried chilli in a pinch, although I love the kick of fresh. Mash the avocado gently with the back of a fork – you want some mush alongside larger chunks.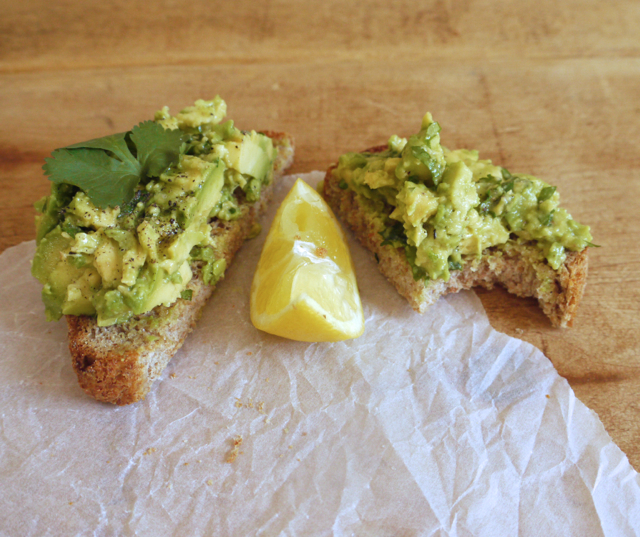 Scoop the avocado onto your toast. Add a little extra coriander, a glug of good olive oil and a squeeze more lemon if you like. A handful of rocket on top, a fried egg, roasted tomatoes or rashers of crisp bacon are also delicious. Eat immediately (unless you're a pretentious food blogger, in which case stand on the table and take a few photos first).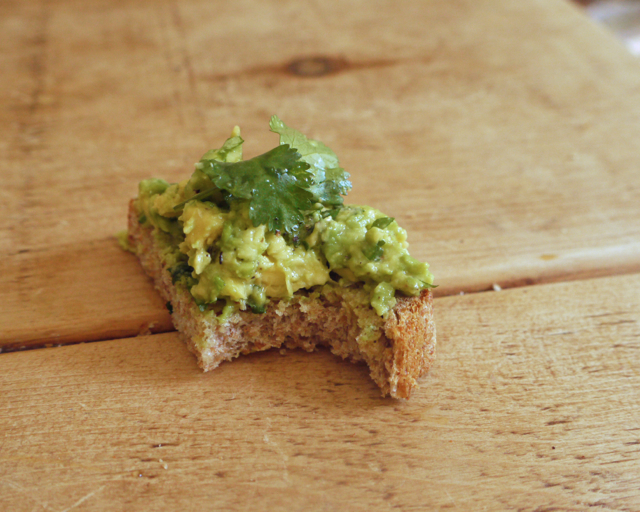 Finally, I just wanted to say a HUGE thank you to everyone who commented, emailed, tweeted and texted me about the book announcement. It's a whole heap of hard work and incredibly gratifying to know that there are people out there other than me who are excited by the prospect of a little loaf book. No glass to raise today, but an (avocado) toast of sorts.

(The Best) Avocado on Toast
Rich, buttery and endlessly delicious, avocado on toast is the perfect recipe for breakfast, lunch or even a light dinner
Ingredients
2 thick slices bread, toasted
½ small clove garlic
1 ripe avocado
juice of half a lemon
salt + pepper
½ fresh red chill, finely chopped
few sprigs coriander, chopped
good olive oil
flaky sea salt, to finish
Instructions
Rub one side of each toast with the garlic.
In a small bowl, mash the avocado with the lemon juice, salt, pepper, chill and coriander. Spread on toast.
Drizzle with good olive oil and sprinkle over a pinch of flaky sea salt. Eat immediately.
ps To everyone who's emailed about recipe testing, I promise to get back to you soon! I've had such an incredible response, putting together my team of testers is threatening to become a full time job in itself . . .