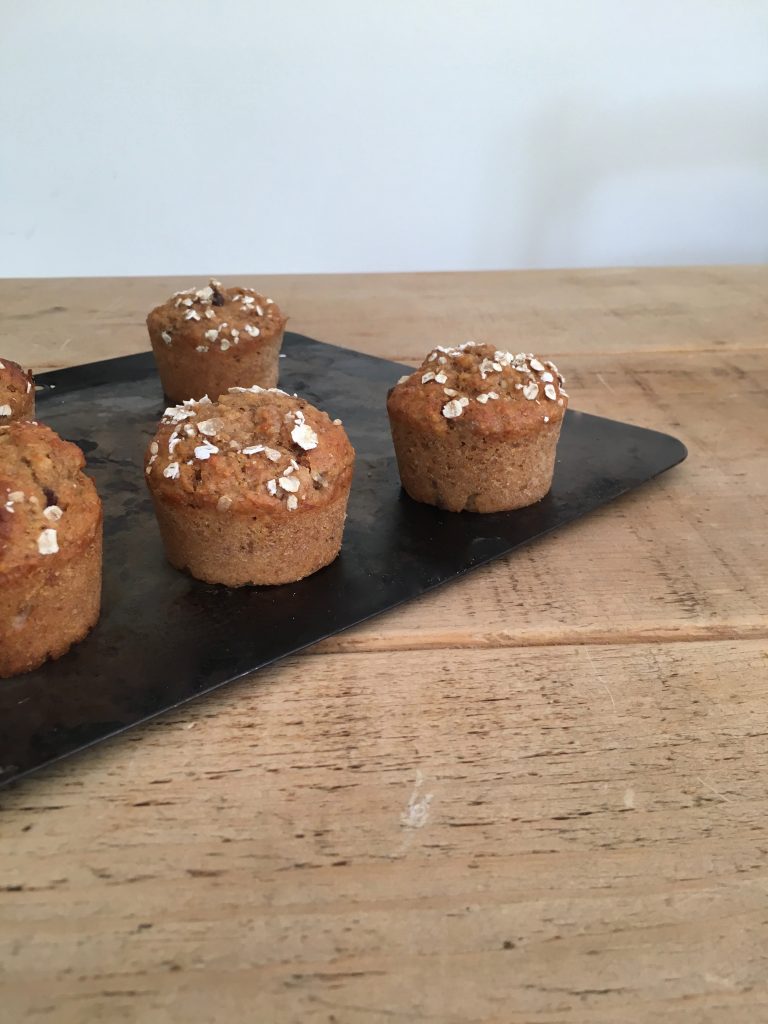 Cooking is something I've always wanted to share with my children. So many of my childhood memories involve standing on a chair beside the kitchen counter, stamping out biscuits, licking utensils and pouring one too many silver balls over dollops of sticky homemade icing. When Nino was still a babe in arms we'd cook together every day, him nestled inside the sling, beady eyes peeping out as I scrambled eggs or stirred a Bolognese. When he got a little older I'd sit him on the kitchen counter, the most appreciative one man audience to my one (wo)man cooking show, letting him suck a lemon or sniff at herbs as I went about the business of making dinner for his dad and I. Then came a good few crazy months, that age where everything goes straight into the mouth and control is neither mastered or desired, directions to mind a hot oven perhaps not understood, perhaps wilfully disobeyed. Either way, most of my serious culinary creations took place while the babe was napping or after bedtime for at least six months.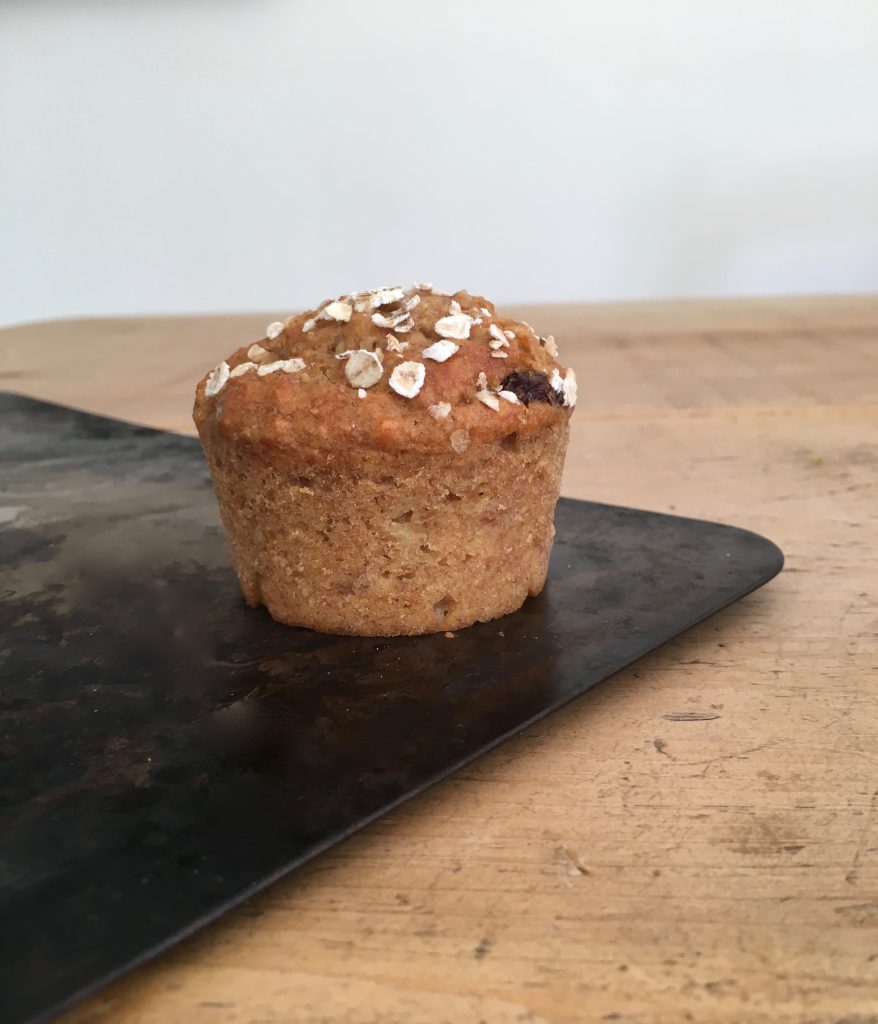 Now Nino is one and a half, I feel like our cooking adventure has truly begun. He's old enough to hold a whisk, say what it is and want to use it. He knows 'egg' and 'flour' and 'pour', and executes the latter with a fair amount of skill: some inevitably ends up on the floor or in his hair but mess is all part of the fun, and fun is definitely what we're having round here. To make these little muffins we mashed banana ('maaa!'), whisked eggs and yoghurt and oil ('bisk bisk!) and tipped in flour with a snowlike flourish. There might have been a mini tantrum when Nino realized he wasn't going to be allowed to eat every single raisin I'd portioned out to add, but otherwise I'm so proud of my little kitchen helper. He spooned the batter into its cases with relative success and sprinkled oats and sugar on top with glee. And of course he wolfed down the (delicious) finished product with jubilant cries of 'cake!', despite my best attempt to call these muffins and thereby deem them toddler appropriate.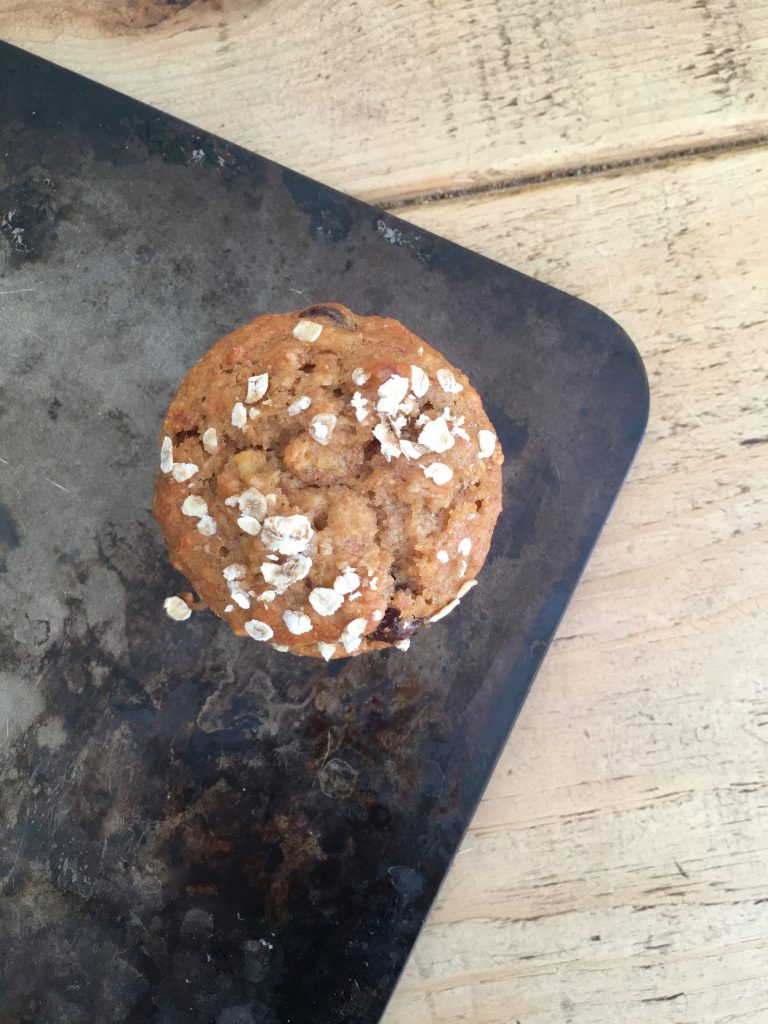 Banana Raisin Breakfast Muffins
These fruity little muffins make for the perfect breakfast on the run or sweet addition to a weekend brunch spread. Sweetened with banana, apple and a little honey (i.e. refined sugar free), they're also a lovely occasional treat for toddlers - if you're worried about the amount of sugar they can also be made without honey if you up the amount of apple sauce slightly. The raisins can also be replaced with blueberries, raspberries or blackberries for a juicier muffin.
Ingredients
2 large eggs
150g plain yoghurt
50ml oil (I used groundnut but rapeseed, olive, coconut etc will also work here)
100g apple puree
1 large ripe banana, mashed
4 tbsp runny honey
200g wholemeal spelt flour
50g rolled oats, plus extra for sprinkling
1½ tsp baking powder
½ tsp bicarbonate of soda
1 tsp ground cinnamon
large handful raisins
2 tsp demerara sugar (optional)
Instructions
Preheat the oven to 180 degrees C/160 C fan. Line two six hole muffin tins with muffin papers (or use silicone muffin trays, as I did).
In a medium bowl, whisk together the eggs, yoghurt, oil, apple puree, banana and honey. In a separate bowl, whisk together the flour, oats, baking powder, bicarbonate of soda and cinnamon.
Fold the dry ingredients into the wet, followed by the raisins. Divide the batter between your prepared tins, sprinkle a few oats and a little demerara sugar on top (if using) and bake for 25 - 30 minutes, or until risen and golden. Remove from the oven and allow to cool completely before transferring to a tin.
Muffins will keep in an airtight container for 2 - 3 days.