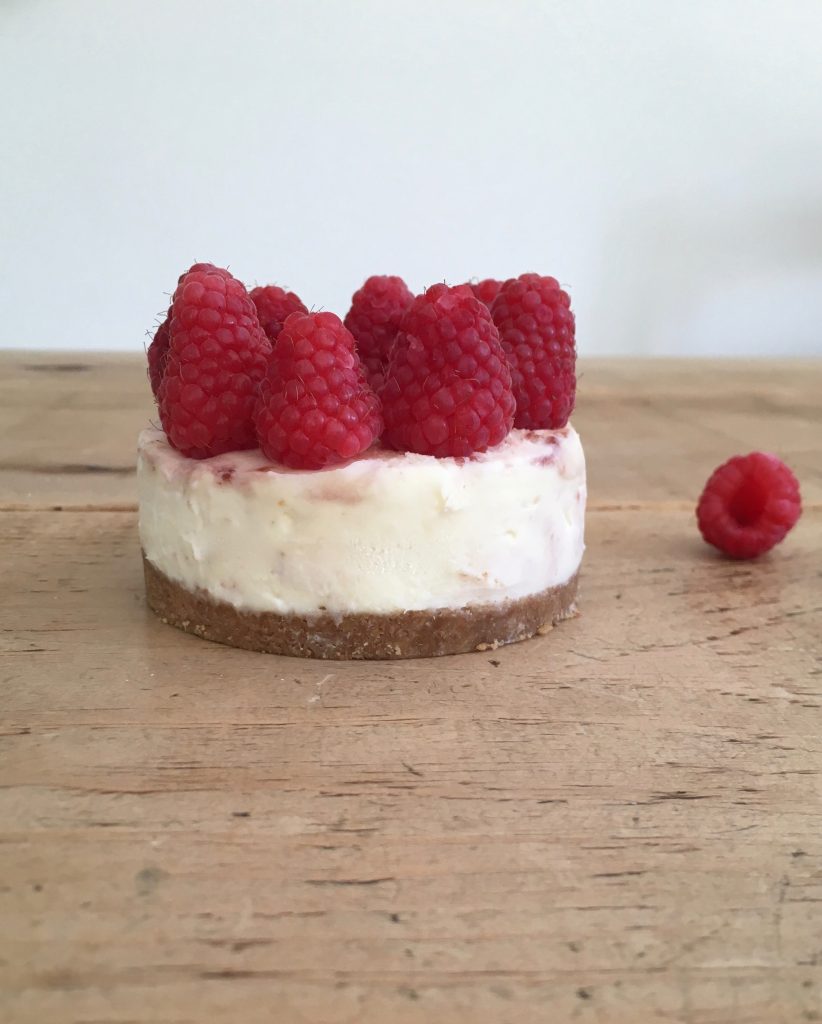 Two weeks at my parents' house in Italy and it feels like we were away for two months. Somewhere around the 15km mark outside the local town, time stands still and you slip into this blissful world where – although the days are packed with swimming and eating and chatting – nothing really happens and nobody else much matters. Looking out across the mountains from the edge of the garden there are a handful of houses in the distance, so small that they hardly look real, and at night the sky is a vast canvas of twinkling stars, all the more visible and beautiful for the lack of electric light.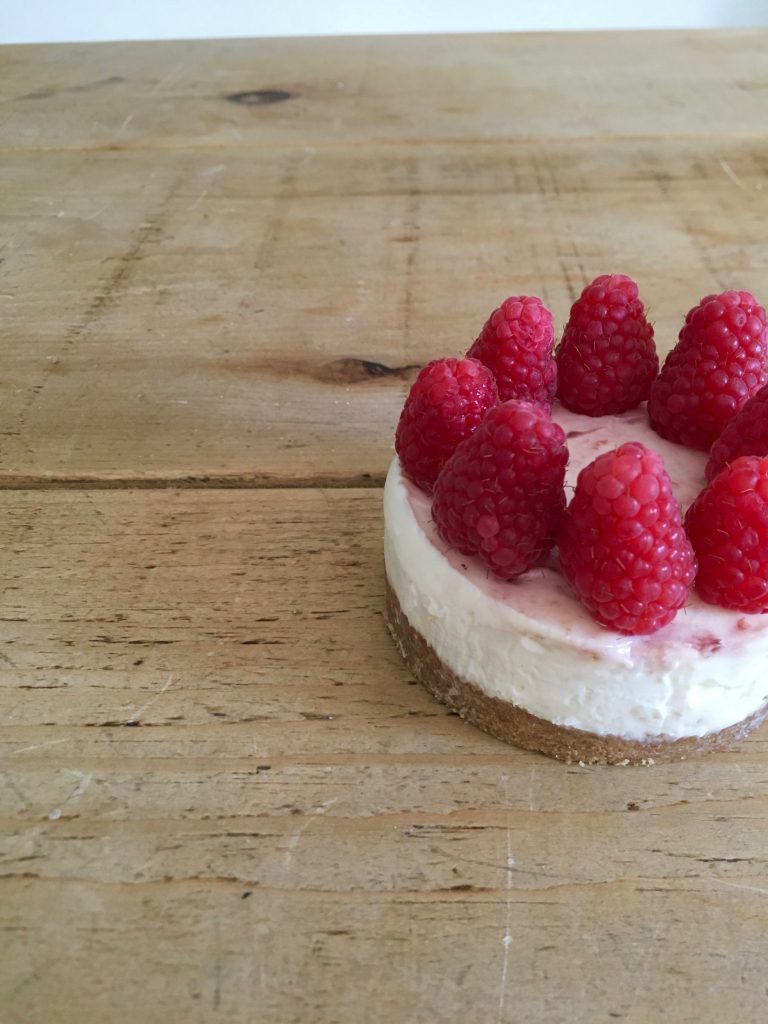 You might laugh to hear that a holiday with three children under eighteen months old (only one mine, I hasten to add, as a few confused people at work thought perhaps I was secretly harbouring triplets) was relaxing, but somehow it managed to be. Yes the kitchen was alive with the sound of pots and pans, toast crumbs and coffee, lots of coffee, by 6.30am every day, the pool overloaded with inflatable balls and the terrace strewn with books and half a dozen squeaky eggs, but in amongst the madness came stolen moments of adult time. A flickering barbecue, the chirp of crickets, a cold glass of wine and the company of very dear friends. These are the days.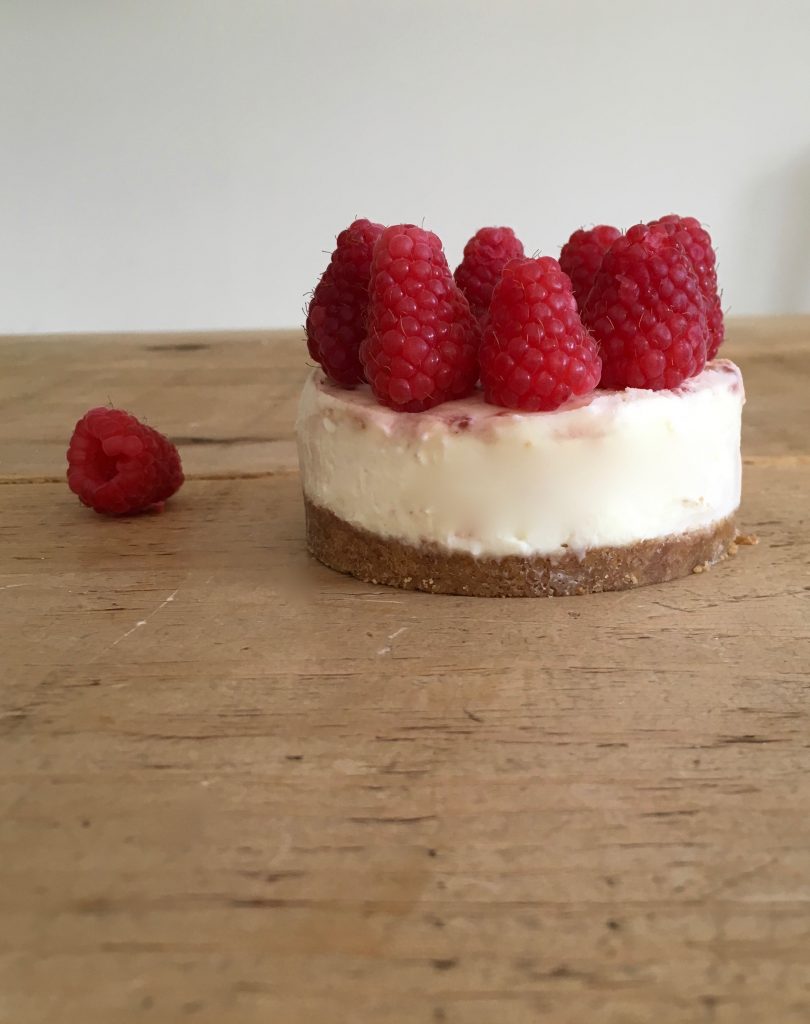 Arriving back to the classic British drizzle after two weeks of blazing sunshine was a shock to say the least, but we're slowly adjusting. I'm definitely still in holiday mode when it comes to the kitchen – pretty much everything we've eaten this week has been something I can cook on the stove top, barbecue or without any heat at all. Baking is out and simplicity is in, which is where these sweet little white chocolate and raspberry cheesecakes come in.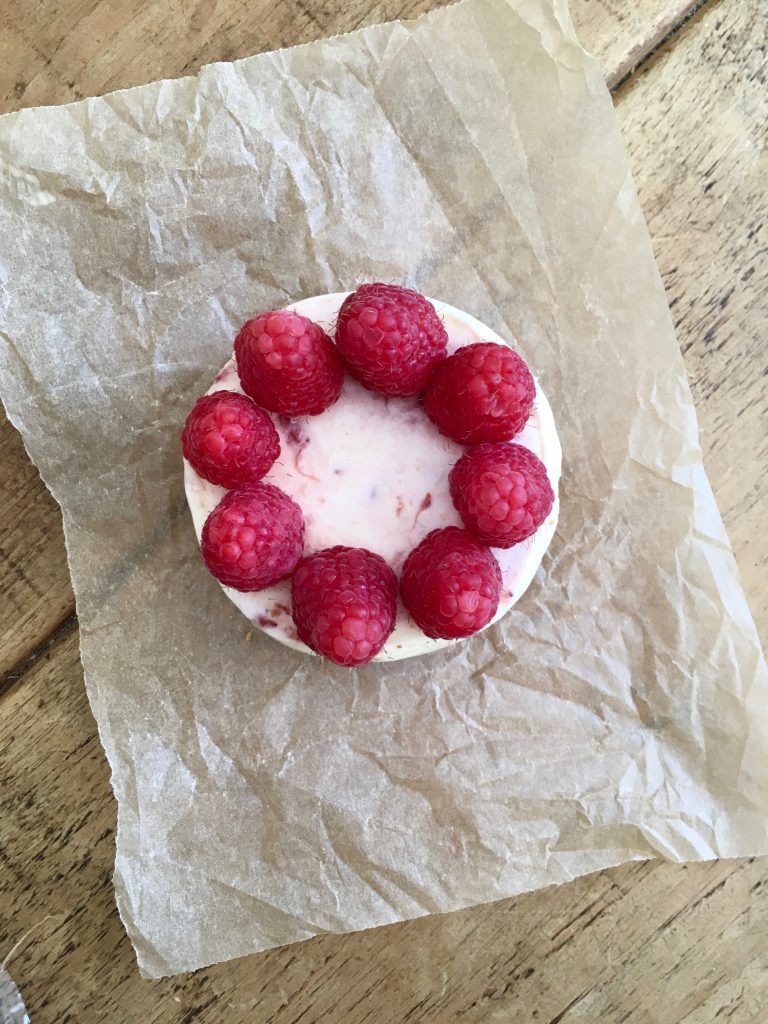 I used individual moulds to make these cheesecakes to add some sense of ceremony to our date night dessert – if we drink wine, sit outside and eat fancy pudding we can pretend we're still on holiday – but you could easily make a larger sliceable affair in a small cake or loaf tin. Or double the quantities to make a party centrepiece. I like my buttery biscuit base pretty thick: something to bear in mind if scaling up. And of course the fruit is infinitely adaptable – blueberries work particularly well with white chocolate, or you could try a peach melba type treat.

White Chocolate & Raspberry Ripple Cheesecake (No Bake)
Individual white chocolate cheesecakes with a raspberry ripple swirl and fresh raspberries on top. If you don't have dessert rings, this recipe can also be made in a small cake or loaf tin.
Ingredients
For the base
175g digestive biscuits (homemade or shop bought)
60g unsalted butter, melted
For the filling and to serve
150g white chocolate, melted and cooled slightly
280g tub cream cheese
125ml double cream
2 tbsp raspberry jam
handful fresh raspberries
Instructions
Place four 10cm round dessert rings on a tray lined with parchment paper. Blitz the biscuits in a Magimix (or equivalent) then combine with the butter to form a sandy mixture. Divide equally between the four rings and press down firmly until tightly packed.
In a stand mixer, or using an electric whisk, whisk together the melted white chocolate, cream cheese and double cream. Gently swirl in the raspberry jam then divide between your rings. Refrigerate for a minimum of four hours.
When ready to serve, run a sharp knife round the edge of each cheesecake and slide the ring away. Top with fresh raspberries and serve.