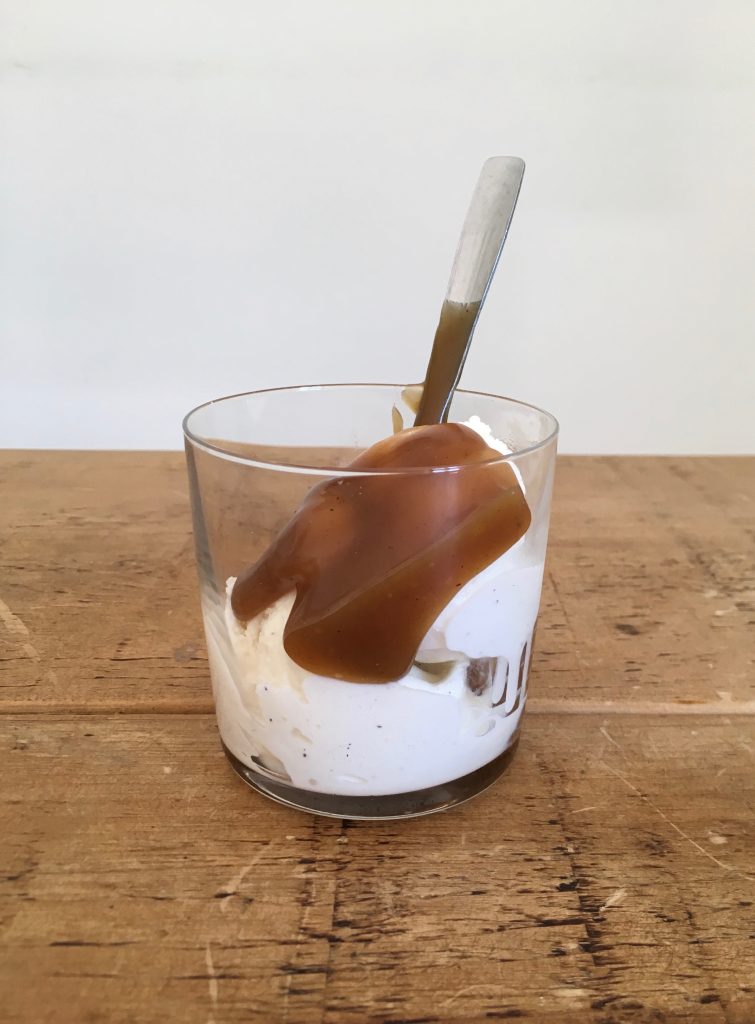 According to reliable sources – aka Wikipedia and the various blogs and websites who have authoritatively regurgitated its contents – the word 'butterscotch' was first recorded in Doncaster in 1817.  Little wonder my Doncaster-born husband ranks butterscotch in his top three sweet treats of all time (battling it out against fig rolls and lemon sorbet, if you're interested). Butterscotch Angel Delight is his particular weakness (the boozy version from my book now trumping any nostalgic memories of the nasty artificially flavoured packet stuff) but he's also partial to a simple sauce – on meringues, in cake or smothered all over ice cream. So when I was recently tasked with creating a 'Taste of Britain' for Rennie's 80th birthday celebrations, I knew exactly what to make.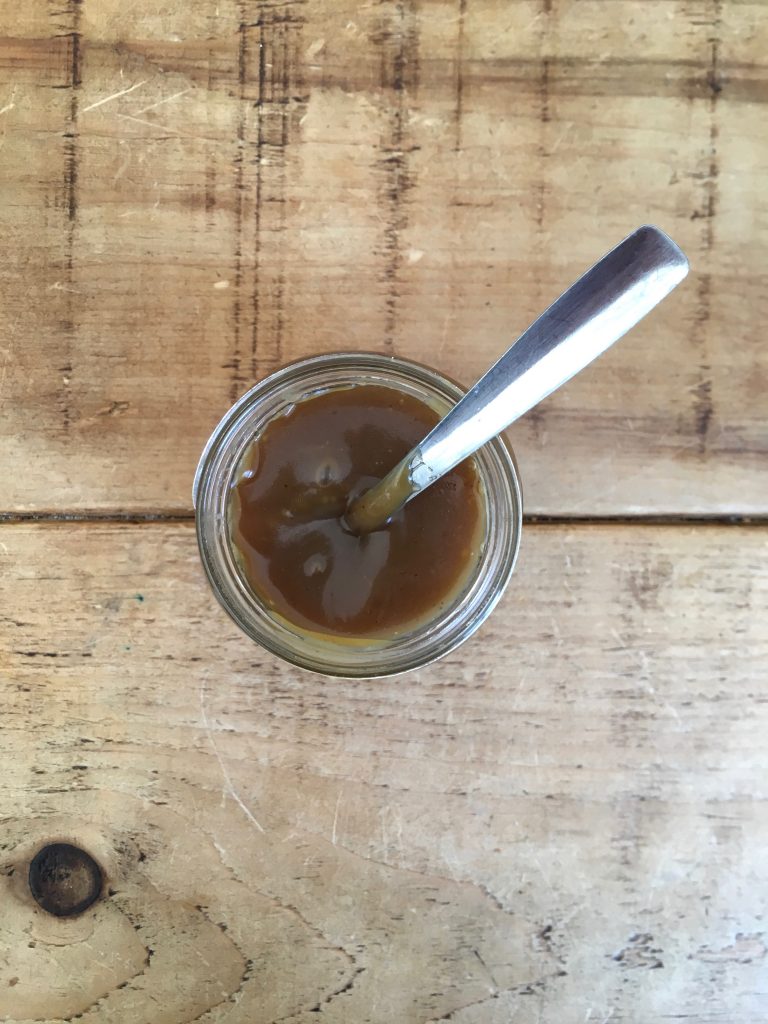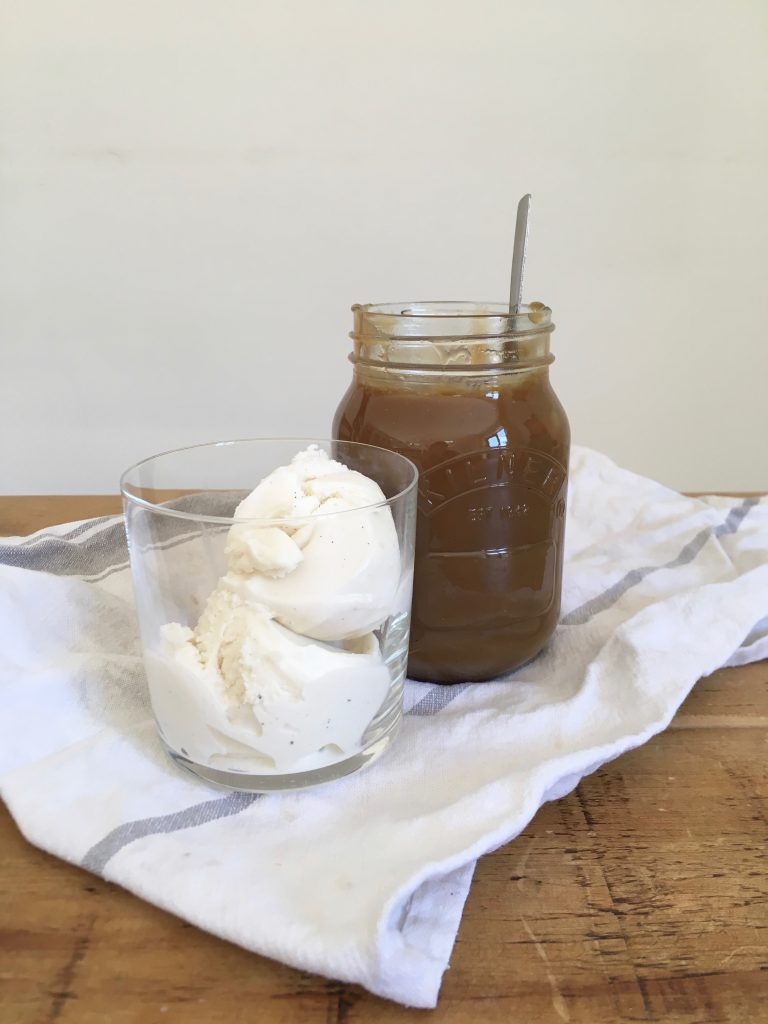 Butterscotch vs Caramel
Butterscotch and caramel are both cooked sugars. But while caramel involves heating white sugar until it melts, butterscotch is made by bringing brown sugar and butter to the the boil. To turn both confections into sauce, butter and cream are added, but butterscotch is arguably a whole lot less finickity as all the ingredients are heated together at once. Less risk of scalding yourself, crystallizing the sugar or ending up with a pan of sticky, stuck-on mess.
Butterscotch is born from butter and brown sugar and made with the finishing touches of vanilla and salt. Use seeds from a real pod rather than extract and a generous pinch of flaky sea salt for the very best flavour, tasting to adjust the balance once your sauce has cooled. Stored in an airtight container, this golden elixir will keep in the fridge for several weeks and sets to a softly scoopable consistency: to use, simply scrape your desired amount into a pan and reheat gently. For these photos we kept things simple and poured hot butterscotch over cold vanilla bean ice cream, but it's also delicious as a dipping sauce for fruit, a filling for cupcakes and doughnuts or drizzled over a pavlova. All those delicious, indulgent treats, which is really rather fitting for a campaign promoting heartburn.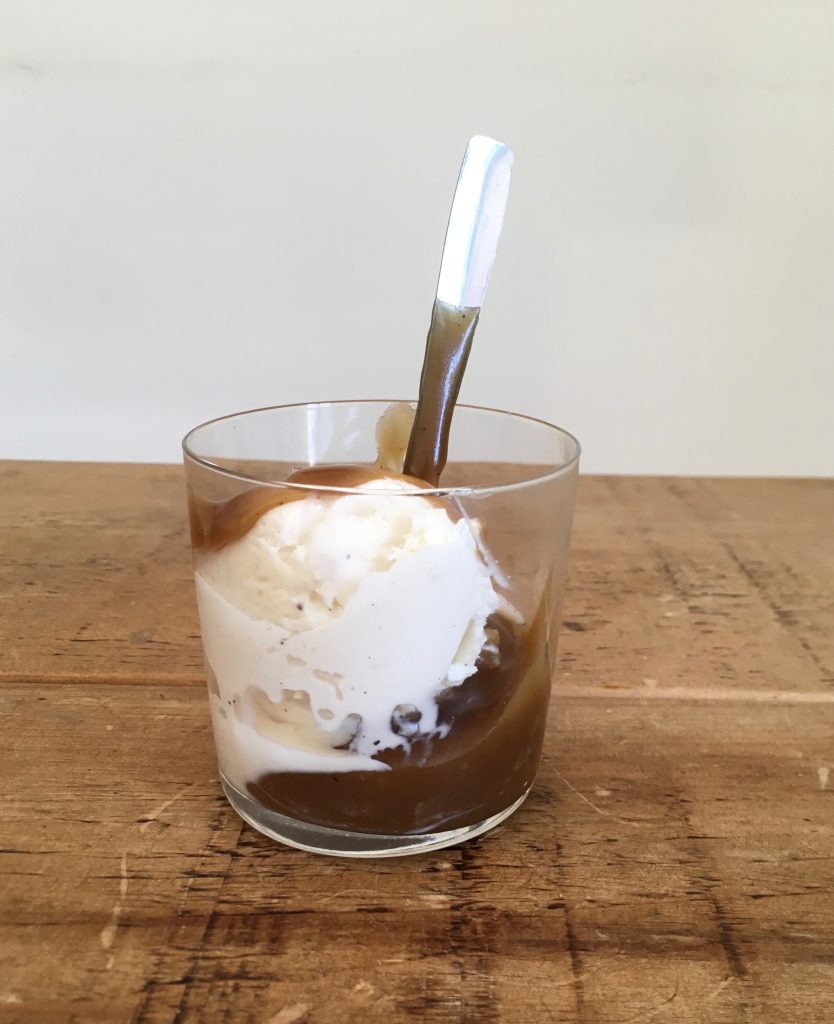 Butterscotch Sauce
Ingredients
60g unsalted butter
115g light brown muscovado sugar
125ml double cream
large pinch flaky sea salt
½ vanilla pod, seeds scraped
Instructions
In a medium saucepan, combine the butter, sugar and cream. Bring to the boil, then reduce the heat slightly and simmer for 5 - 7 minutes, until thickened. Remove from the heat and stir in the salt and vanilla.
Allow to cool then transfer to an airtight container. Will keep in the fridge for a couple of weeks.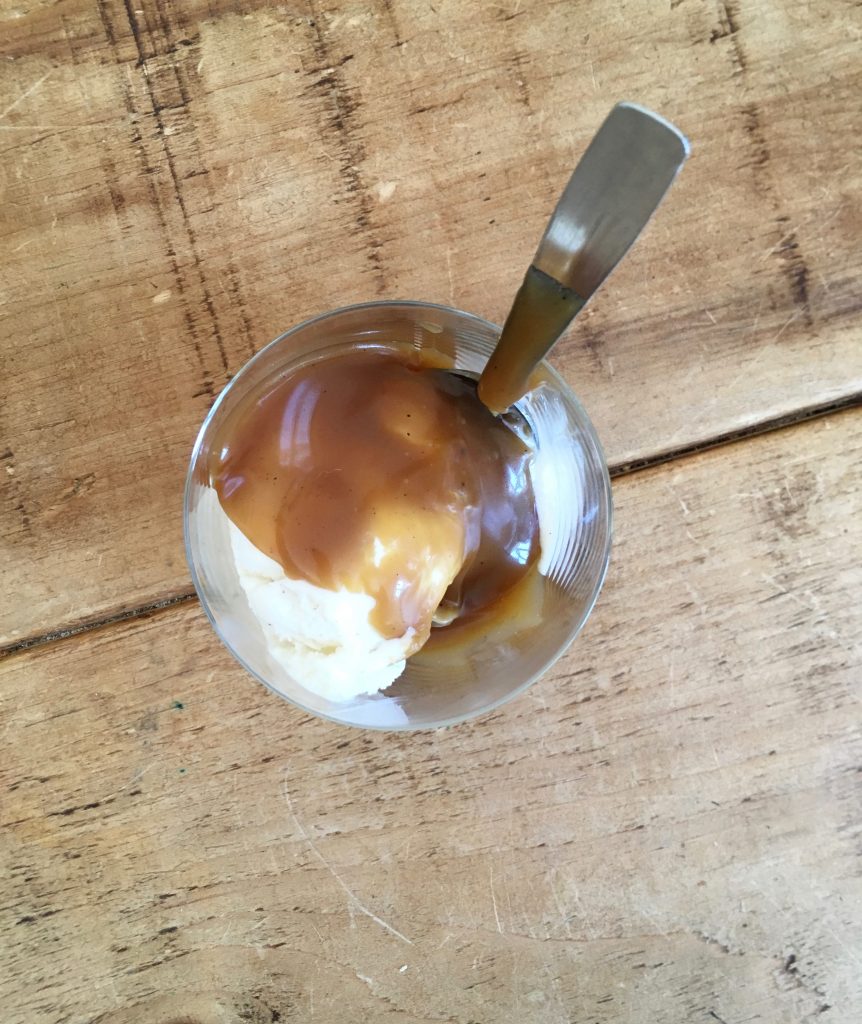 I created this butterscotch sauce for Rennie's Taste of Britain celebrations. Rennie has been the UK's favourite heartburn and indigestion tablet for over eighty years – I certainly turned to its chalky goodness throughout my pregnancy and if you're in the business of overindulgent baking, it's always a good one to keep an emergency stash of on hand.
Disclaimer: I created this recipe in conjunction with Rennie, but all opinions expressed are my own.