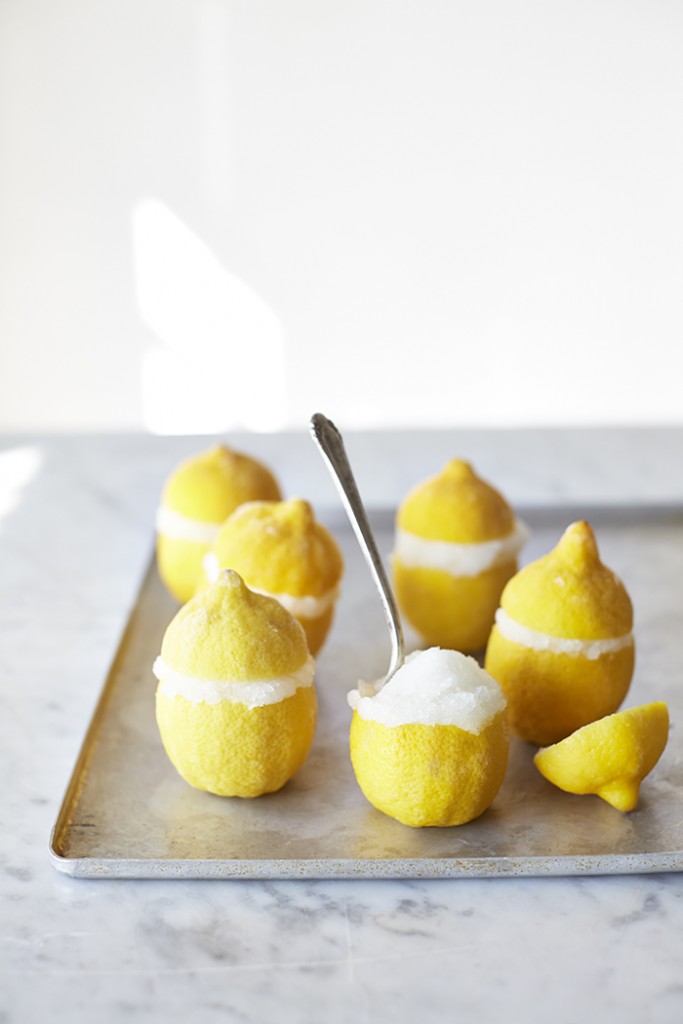 July is just a couple of sleeps away and with it my birthday, a much needed summer holiday and the promise of sun on my skin. The weather – in London at least – has finally sorted itself out and this weekend just gone was spent flopping around in minimal clothing, barely turning on the oven and indulging in plenty of ice cream.
The simple lemon sorbet from my cookbook (pictured above, photograph by Helen Cathcart) features in Psychologies magazine this week, which got me thinking about all the other lovely ice cream recipes on this blog which deserve another outing. Below are current top 10 ice cream recipes for summer . . . what are you craving this week?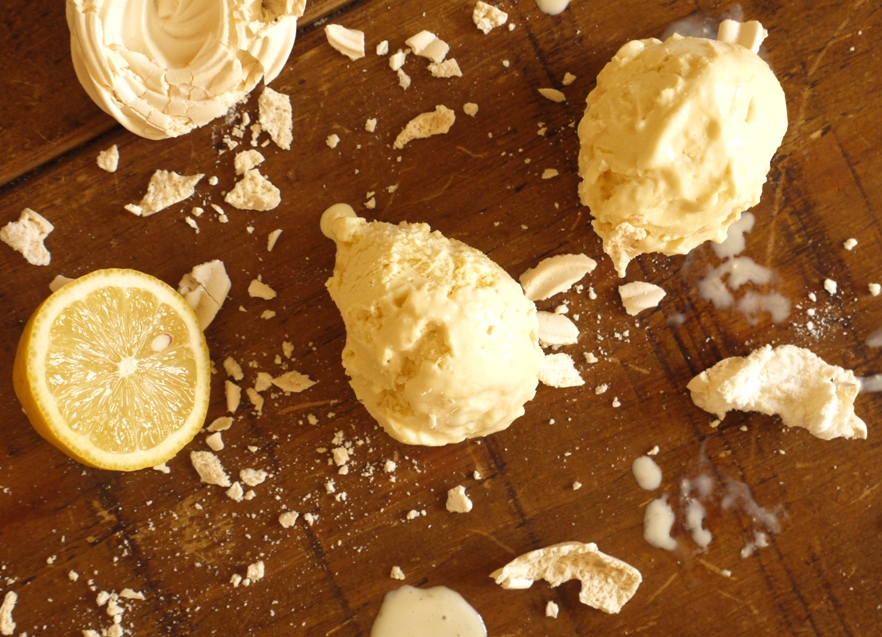 More mellow than a sorbet, with sweet melting pockets of meringue, Lemon Meringue Ice Cream is super refreshing on a hot summer's day.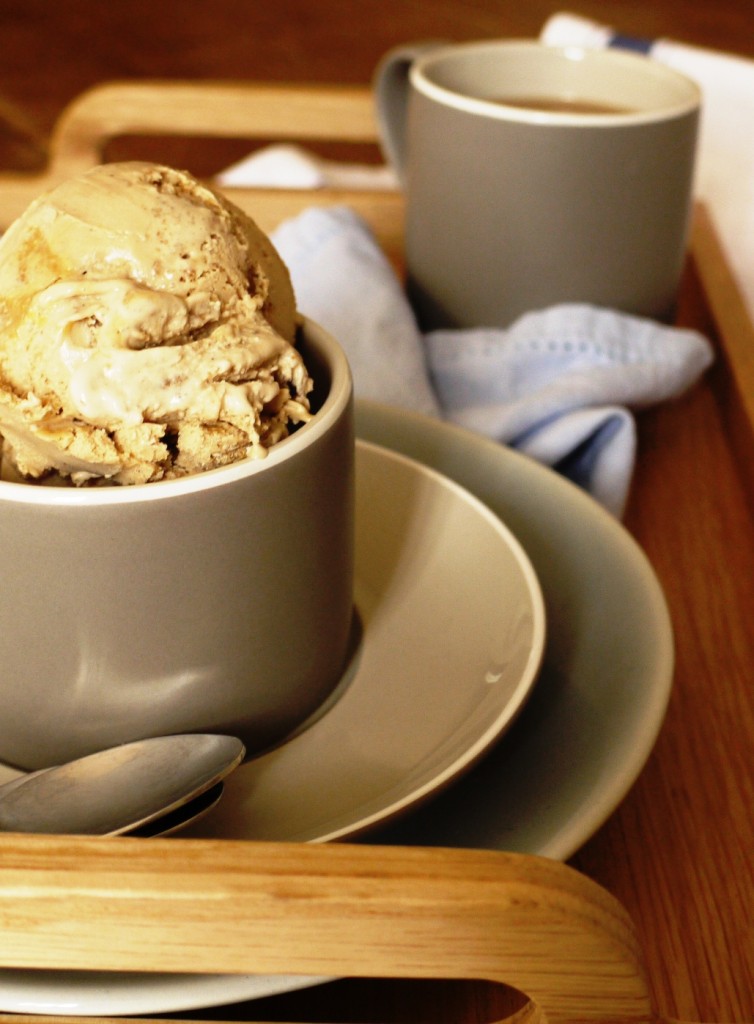 Too hot for a cup of tea? Cool down with this Tea and Biscuit Ice Cream with a Salty Caramel Swirl.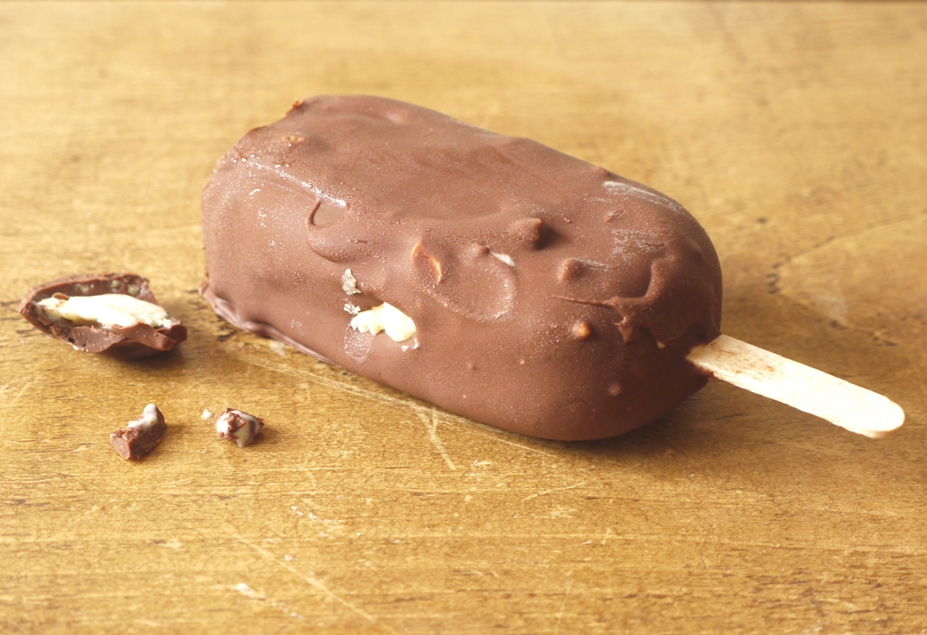 These homemade Peanut Butter Magnums encased in milk chocolate make for the perfect portable treat.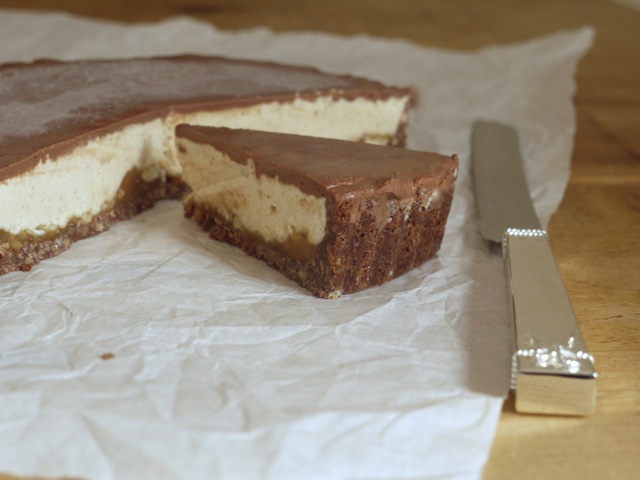 Or try this Giant Chocolate Peanut Butter Cup Pie if you prefer you peanut butter ice cream in sliceable form.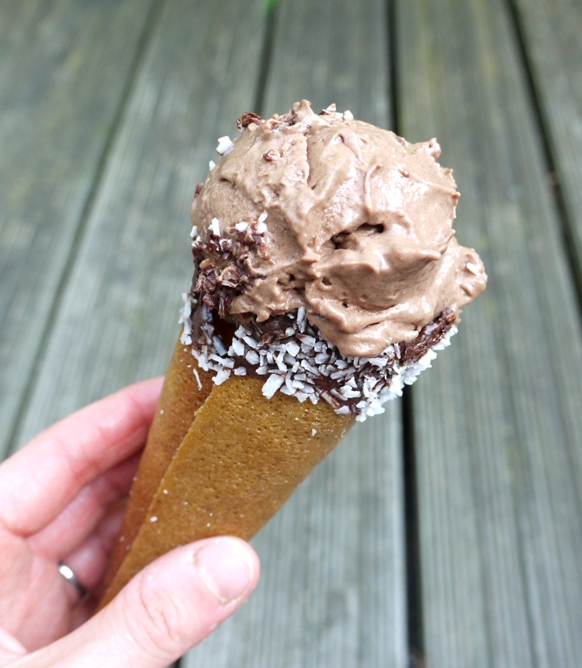 If all this milk and cream has you shaking in your pre-bikini boots, try the raw vegan goodness of these Double Chocolate Coconut Ice Cream Cones.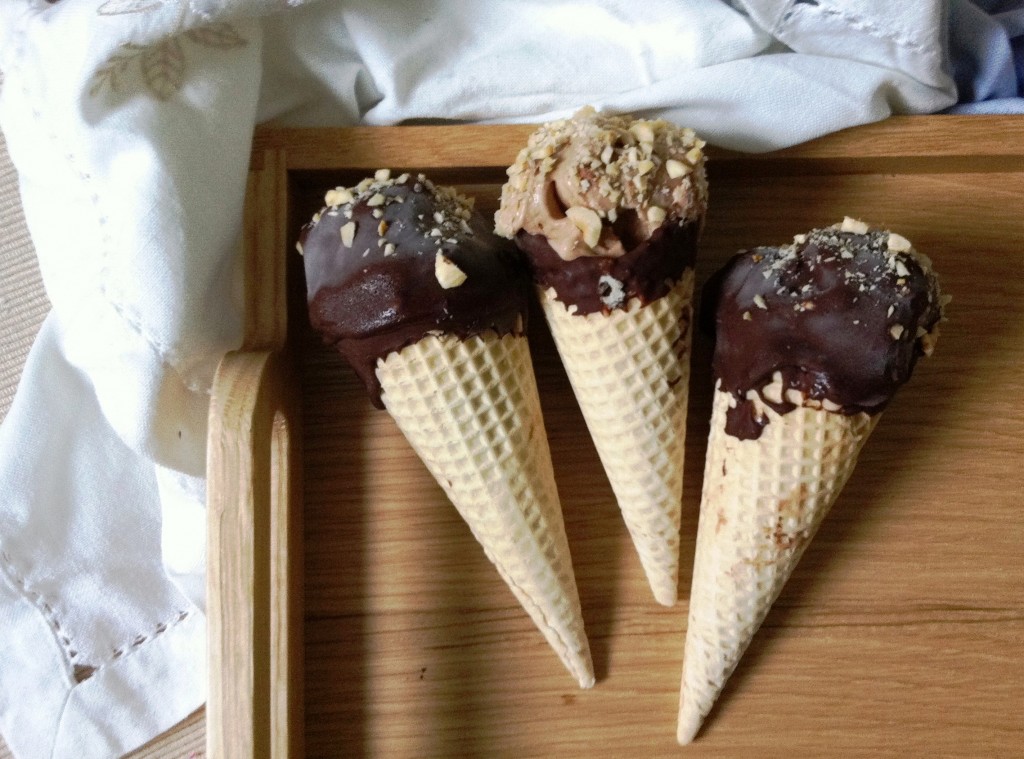 Or embrace the deliciousness of dairy in all its glory with these Ferrero Rocher Ice Cream Cones.

If you've never tried making homemade magic shell, you need this After Eight Ice Cream Bowl in your life.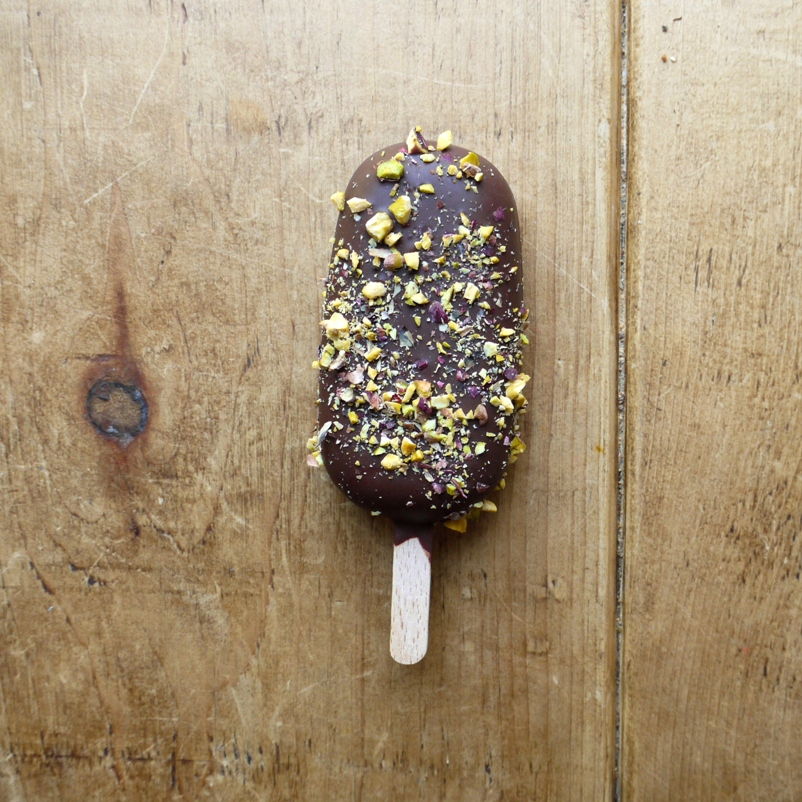 These Seriously Nutty Pistachio Ice Cream Bars are one of my all time favourite recipes on the blog.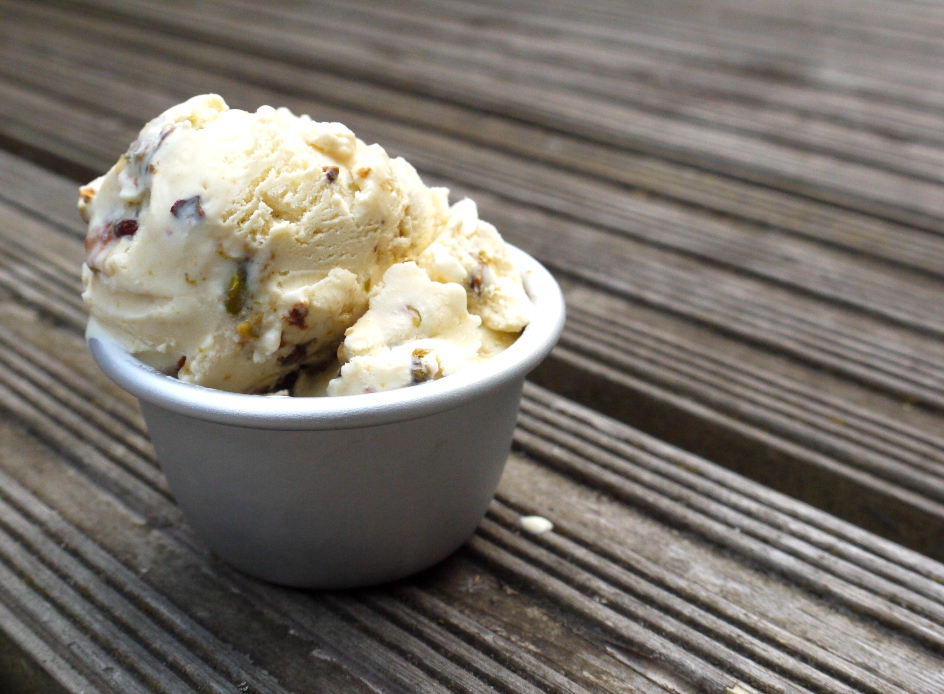 The last of my top ten is another pistachio ice cream, this time with crunchy honeyed nuts. Honeyed Pistachio Ice Cream is simple, delicious and guaranteed to disappear in one sitting.