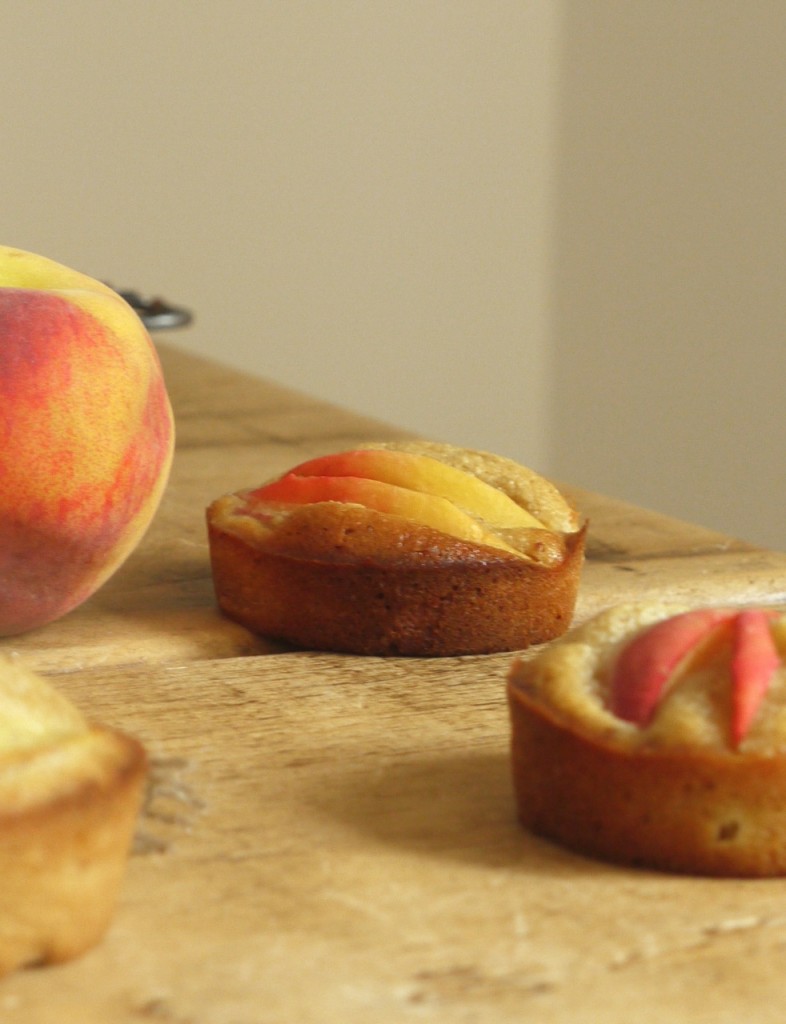 Peaches rarely make their way into my baking. Fruit salads and ice creams or simply eaten whole over the sink, juices spilling down my chin, are all regular occurrences, but subjecting a peach to heat takes a bit more planning. If the fruit is too perfect, it disappears from its brown paper bag before I can even think about cooking; too soft and it won't withstand the oven's heat. But every so often I find a contender (or two), and on this occasion a pair of not-quite-perfect peaches made it into these simple little bun cakes.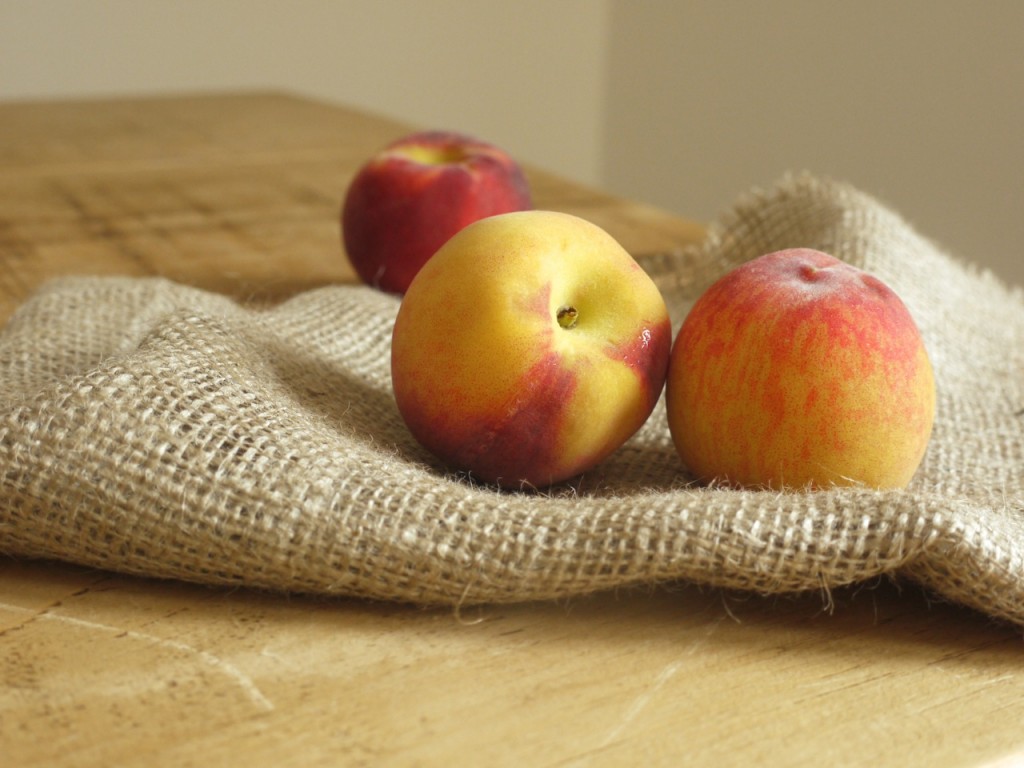 The technical term, I suppose, is a financier – tender little teacakes made with browned butter and ground almonds – but these felt too rustic for such an elegant name. A bun cake feels more fitting, baked in a bun tin with cake-like sensibilities and stirred through, then topped with slices of fruit.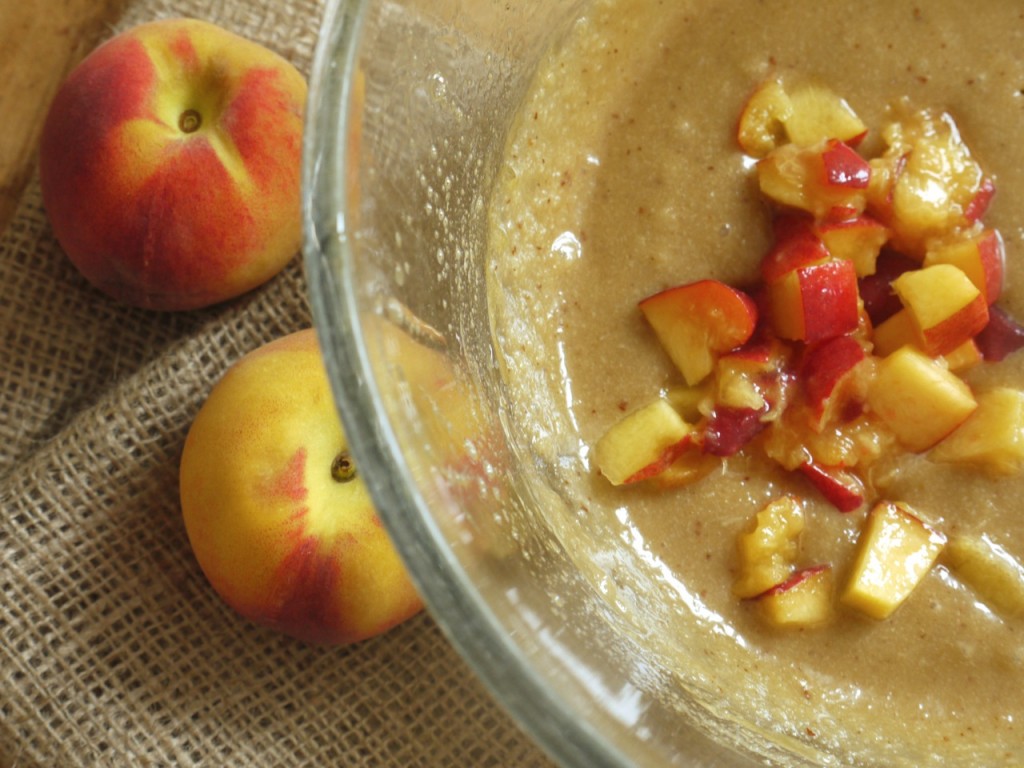 Icing sugar is the norm for financiers, but brown sugar with peaches is such a lovely combination, I couldn't resist. The substitution makes these bun cakes a little darker, more moist, with a caramel-like sweetness that works beautifully with the juicy pockets of peach. After taking these photos I brushed half the batch with a little homemade jam and sprinkled over some toasted pistachios. I like them both ways, but the pistachio-topped version is certainly prettier.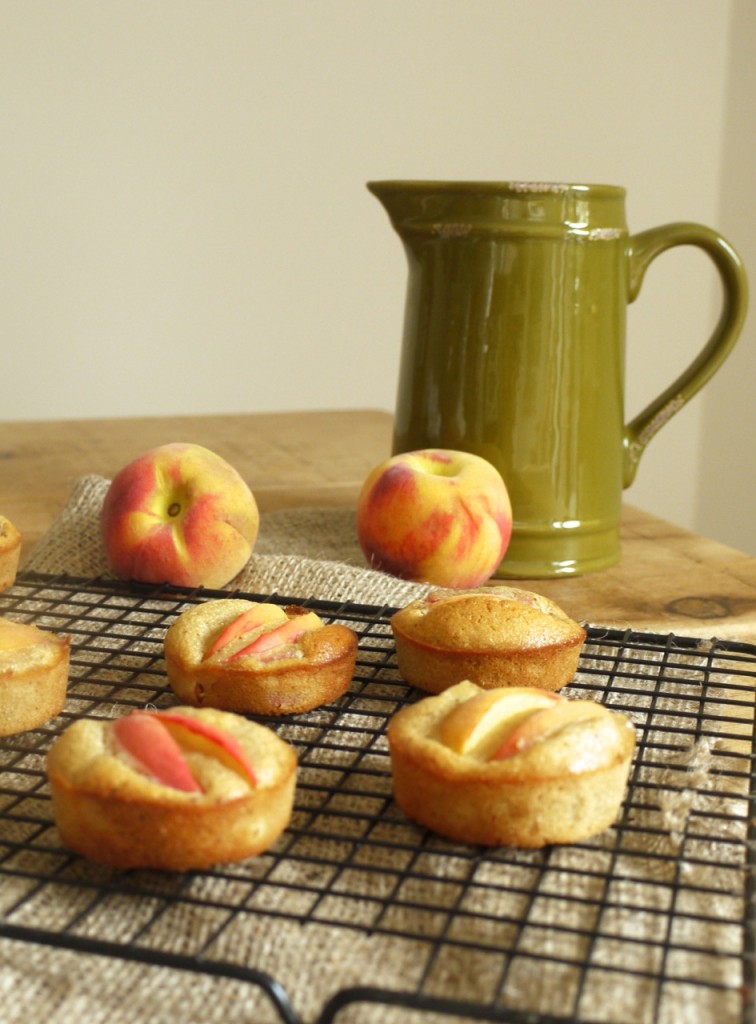 After so much baking from the book, it's nice to be making something new again. Not revolutionary, necessarily, but simple and seasonal and so very delicious. Happy summer. May yours be filled with perfect peaches and plenty of cake.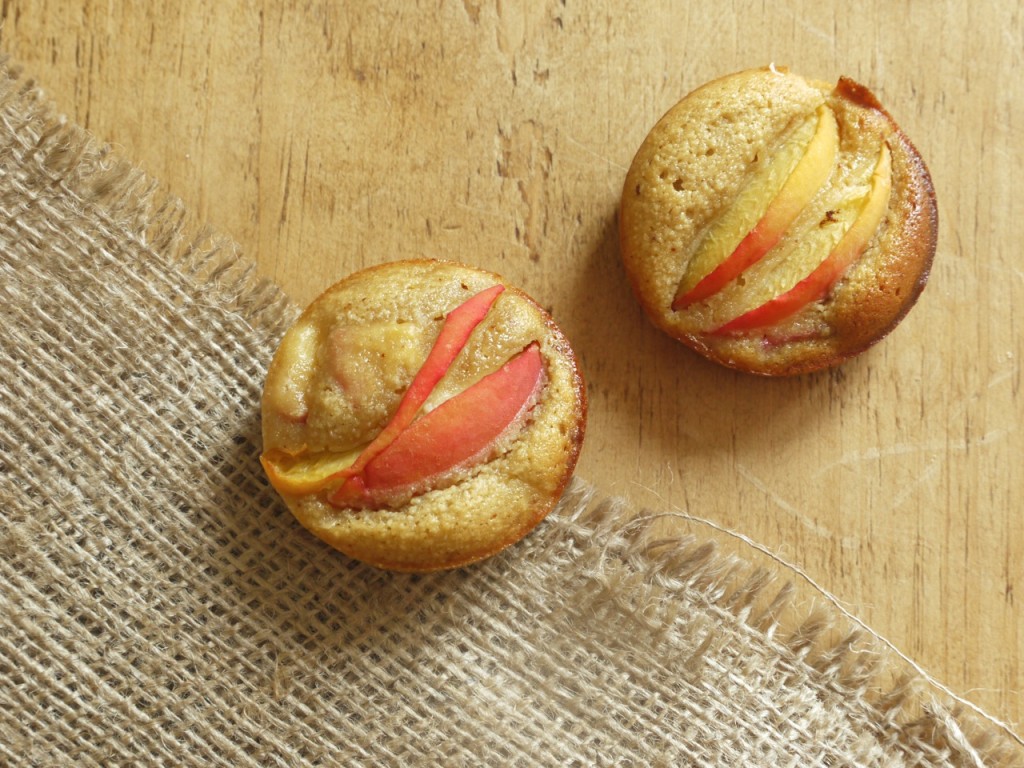 Peach & Almond Bun Cakes
Moist, tender buns made with brown butter, brown sugar and fresh peaches. Perfect for afternoon tea or an indulgent breakfast.
Ingredients
90g unsalted butter,
2 tbsp runny honey (I used orange blossom honey)
2 small peaches
125g ground almonds
80g soft brown sugar
35g plain white flour
pinch salt
3 egg whites, lightly whisked
Instructions
In a medium saucepan, brown the butter over a medium heat until lightly golden and toasty smelling. Remove from the heat and pour into a bowl to stop the cooking process. Stir in the honey and leave to cool.
Preheat the oven to 220 degrees C/200 C fan and line a 12 hole bun tin with paper cases (I use a silicone tin for which you don't need cases, either works well).
De-stone the peaches. Cut 12 thin slices from one peach, then chop the remaining flesh of both peaches into small cubes.
In a large bowl, combine the ground almonds and soft brown sugar. Sift over the flour and salt, then stir to combine, making sure there are no large lumps of brown sugar.
Whisk in the egg whites to form a very thick batter, then whisk in the cooled butter mixture until smooth. Fold in the chopped peach flesh then divide between your prepared muffin moulds. Top each bun with two slices of peach.
Bake 6 minutes then turn the oven down to 200 C/180 C fan and bake for a further 6 minutes. Turn off the oven and leave the buns inside for a further 6 minutes before removing from the oven. Leave the cakes to cool in the tin for 5 minutes before transferring to a wire rack to cool completely.
Will keep in an airtight container for several days.