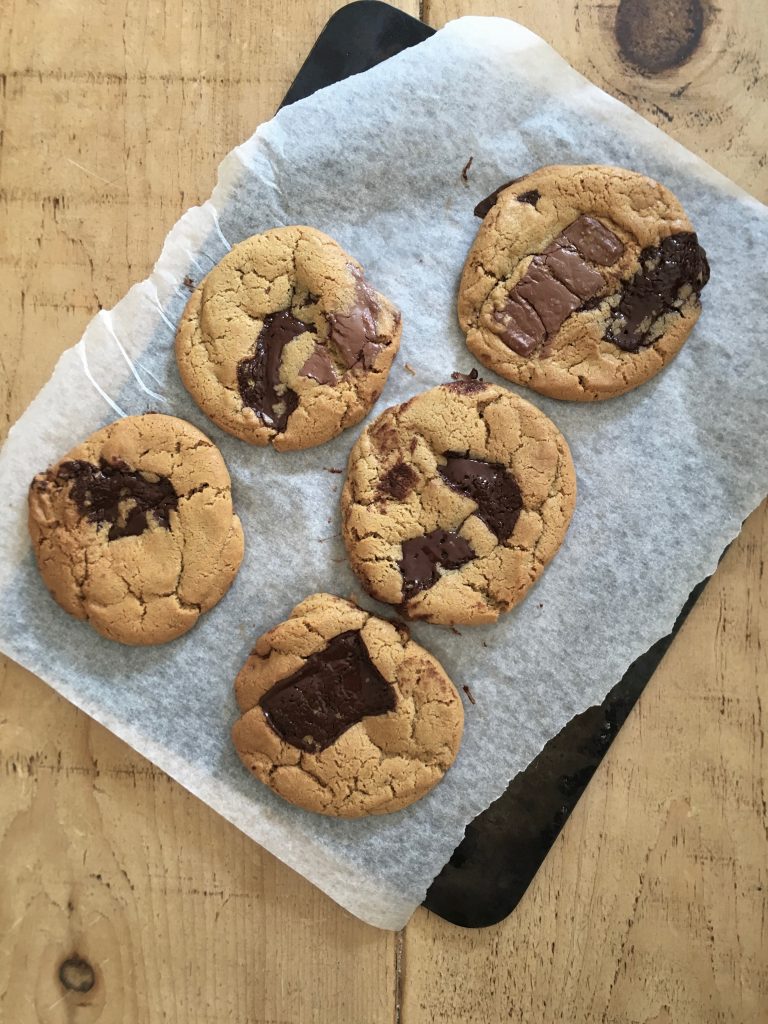 London when it's hot can be beautiful. Leafy green spaces, a sparkling River Thames, the sounds and smells of barbecues drifting across garden fences during long, light evenings. It can also be sticky and stifling and nigh on insufferable, especially if you're stuck under an armpit on a tube without air conditioning. Or trying to sleep beneath a mop of sweaty but oh-so-adorable baby curls that your mother refuses to chop off (sorry Nino).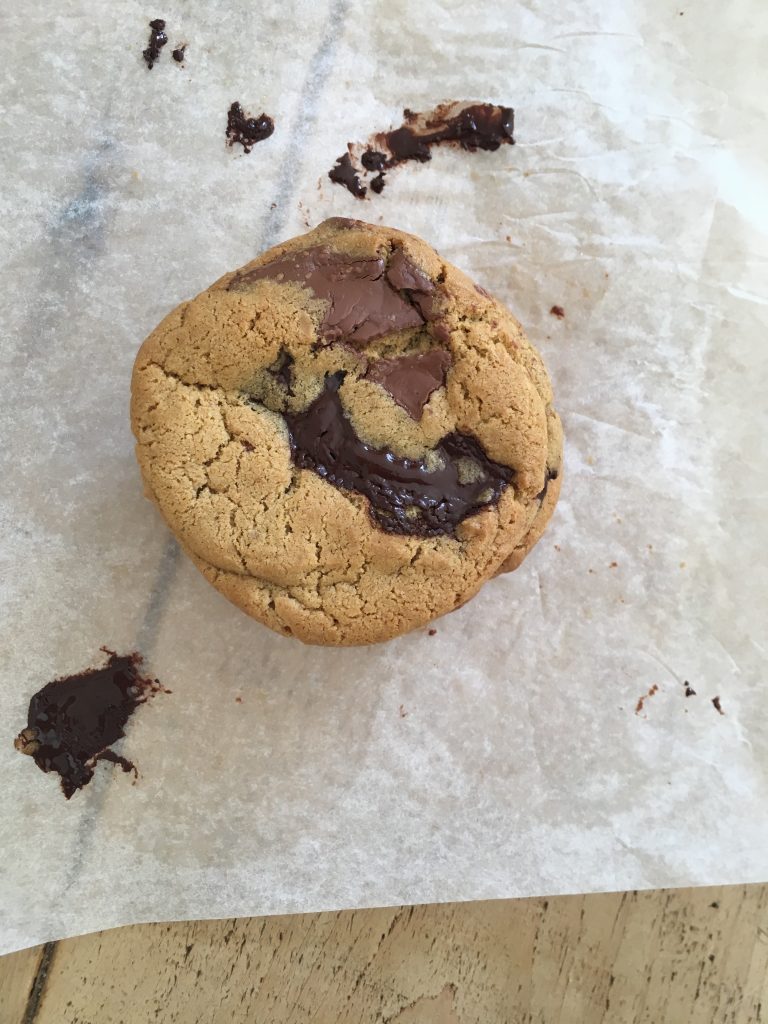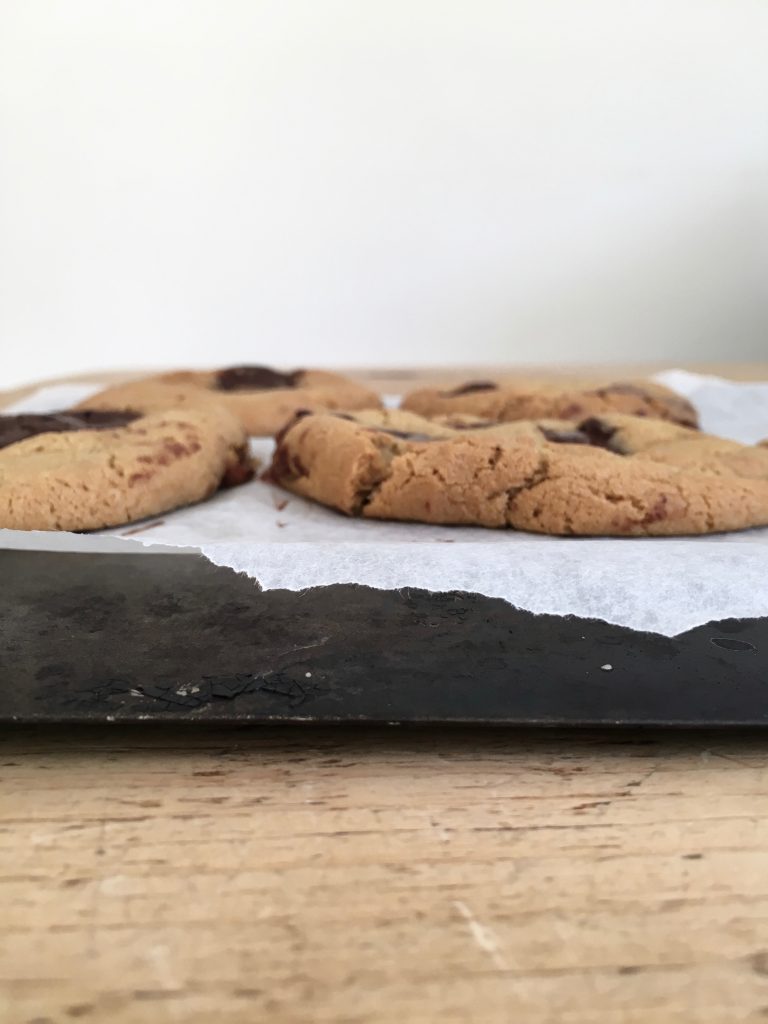 I'm not sure what inspired me to turn on the oven during this recent heatwave other than half a jar of tahini near its end date and a craving for something sweet, but here we are. Tahini works wonderfully in baking, adding a silky nuttiness, and these cookies are no exception. Crisp on the outside, chewy in the middle and all sorts of chocolaty. Perfect for packing up on picnics. Possibly not bikini body approved, but when something tastes this delicious, really who cares?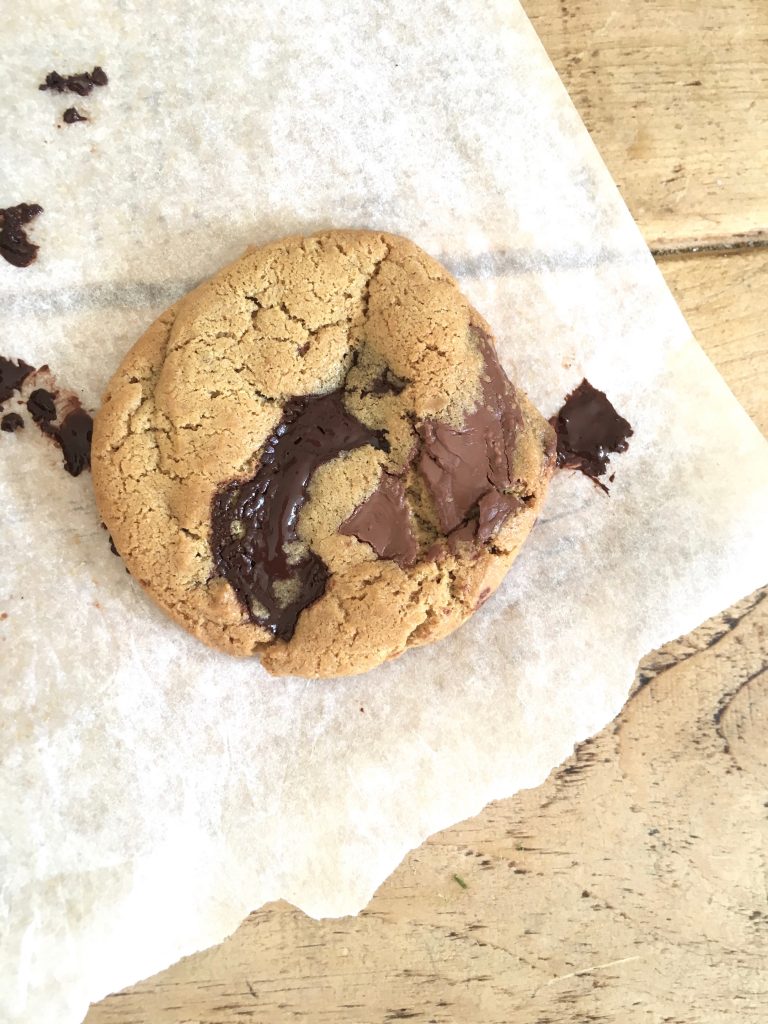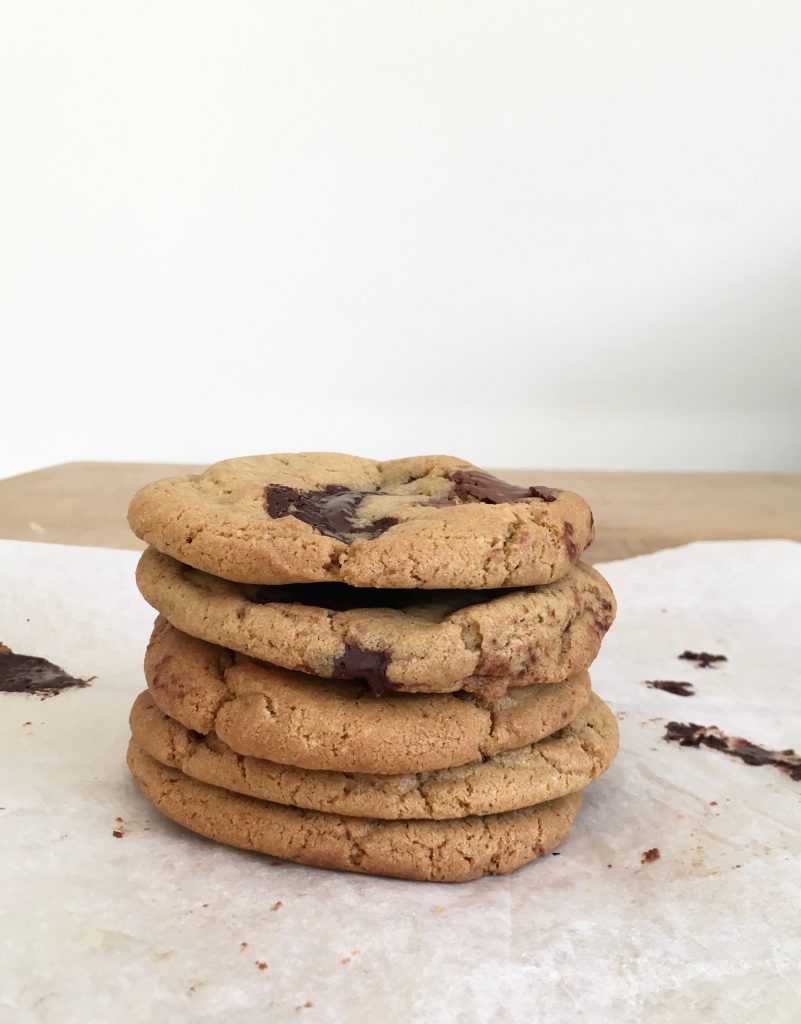 Tahini Chocolate Chunk Cookies
Crisp edged, chewy middled chocolate chunk cookies made with a generous dollop of nutty tahini. Make sure to use chocolate chunks rather than chips: milk chocolate, dark or a combination of the two all work wonderfully. These cookies definitely taste best on the day of baking, but will keep a couple of days in the unlikely event you don't devour them all immediately.
Ingredients
100g unsalted butter, room temperature
6 tbsp tahini
150g light brown muscovado sugar
1 medium egg
1 medium egg yolk
1 tsp vanilla extract
150g plain white flour
½ tsp bicarbonate of soda
200g chocolate chunks (I used a mixture of milk and dark)
sprinkle flaky sea salt (optional)
Instructions
In a stand mixer or in a large bowl using a wooden spoon, beat together the butter, tahini and sugar until light and fluffy, 2 - 3 mins. Beat in the egg, egg yolk and vanilla extract until combined.
Sift over the flour and bicarbonate of soda, then fold to combine. Fold in the chocolate, transfer your cookie dough to an airtight container and refrigerate overnight.
When ready to bake, preheat the oven to 180 C/160 C fan and line two large baking trays with parchment paper. Scoop heaped tablespoons of mixture onto your prepared trays, spacing the cookies around 7 centimetres apart to allow for spreading.
Bake for 15 minutes, or until crisp at the edges and still slightly soft in the middle. Allow to cool slightly on the trays before eating.
Will keep in an airtight container for 2 - 3 days.