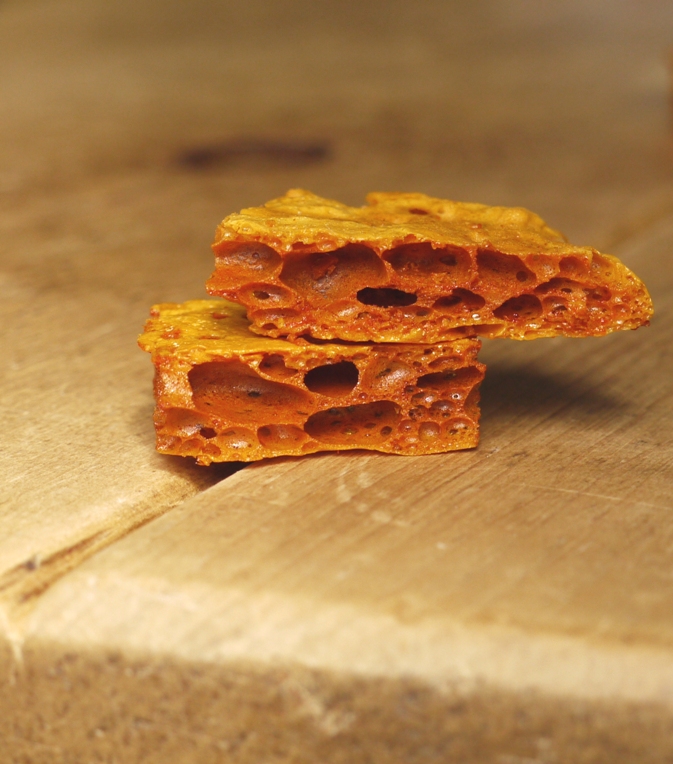 When I was about five years old, my brother and I entered drawings into the consecutive age group categories of a children's magazine competition. The theme was mothers and their babies and although I can't remember what my brother submitted, I was particularly proud of my illustration of a tiger, a collection of wide-eyed cubs sitting along the length of her back.
I like to think it had something to do with our artistic genius – although more likely the magazine had such a small circulation that ours were amongst the only entries – but we both chosen as the winner of our respective age groups. Our pictures were printed in the magazine and prizes sent out, each of us receiving a giant selection box of Cadbury's chocolate.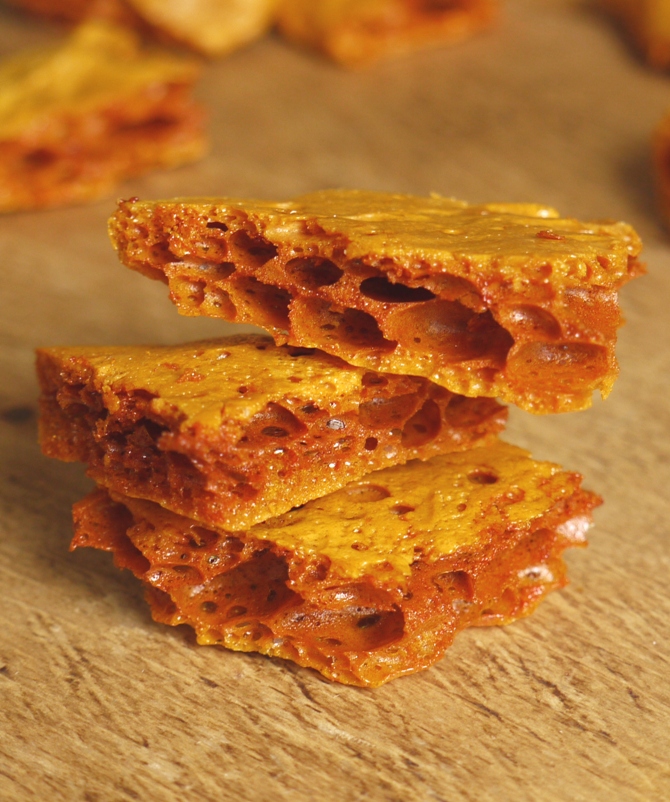 I've mentioned before that the little loaf household was a whole food-focused zone long before it became a twenty-first century trend, where desserts weren't often eaten and raisins ruled as the sweetest treat around. I'm not trying to make anyone feel sorry for me – we ate incredibly well and my Mum was, and still is, a wonderful cook – but it's pretty safe to say that the mere sight of so much chocolate to our sweet-deprived eyes was enough to send my brother and I into a state of excitement and imminent hyperactivity.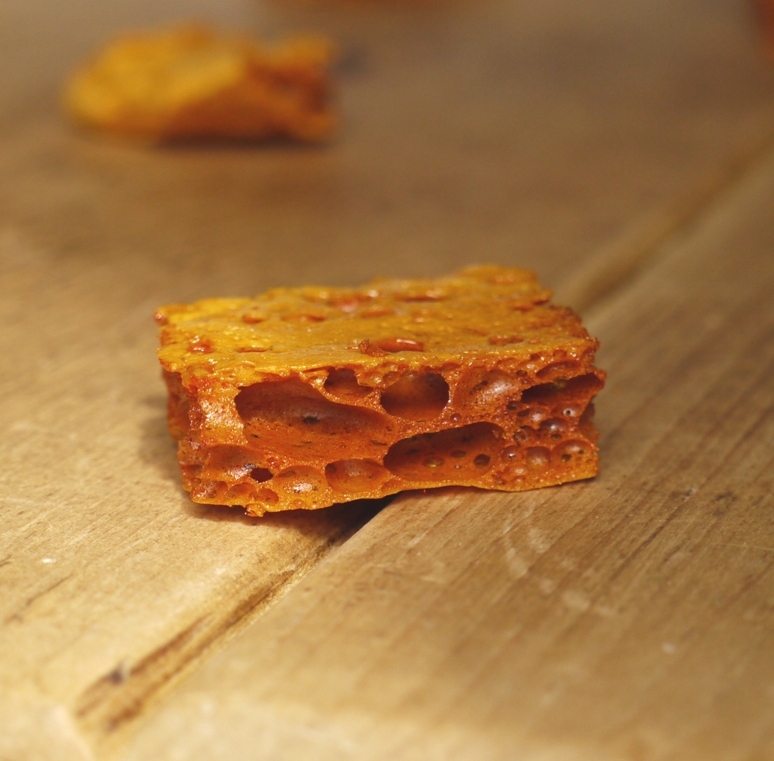 My Mum made a sensible – if not ever-so-slightly sad to my littler loaf self – decision that we should share some of the haul with our friends. A little girl who lived locally had recently broken her arm it was suggested that we pick out our favourite bars from the bunch, then donate the rest to this more needy cause. After endless deliberation, I'm pretty sure I picked out a Fudge (the smallest but, for my money, still the best), a Curly Whirly for it tooth-chewy gooiness and a Crunchie, that incredible combination of sweet caramel honeycomb and melting milk chocolate.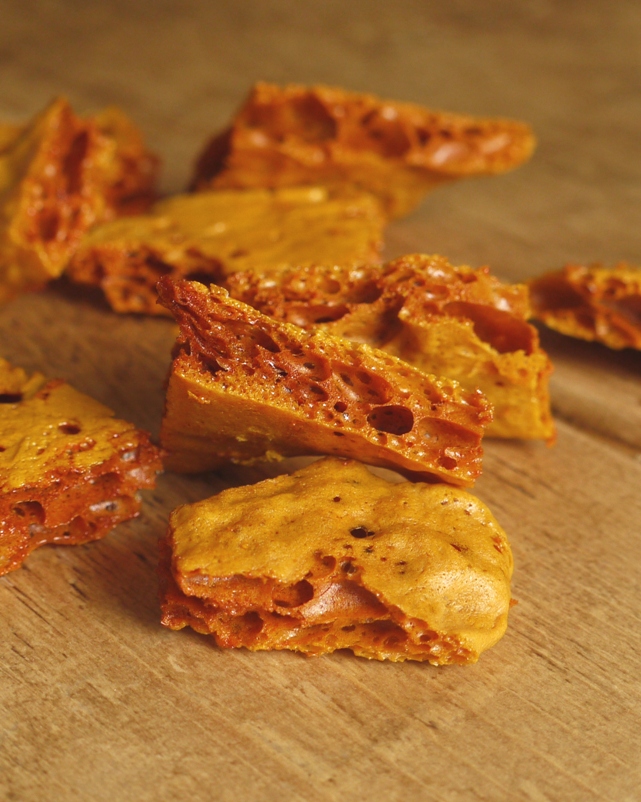 I don't think I've eaten many Crunchies since then (scarred for life by the selection box experience? Probably not, more likely I simply began the slow descent towards turning into my more natural foods-focused mother and rarely ever buy a chocolate bar), but on Friday after finishing work for the week I got an urge to have a go at making my own version. The urge turned into a bit of an obsession with ratios and ingredients and five (small) batches later I landed on a recipe with which I'm pretty happy.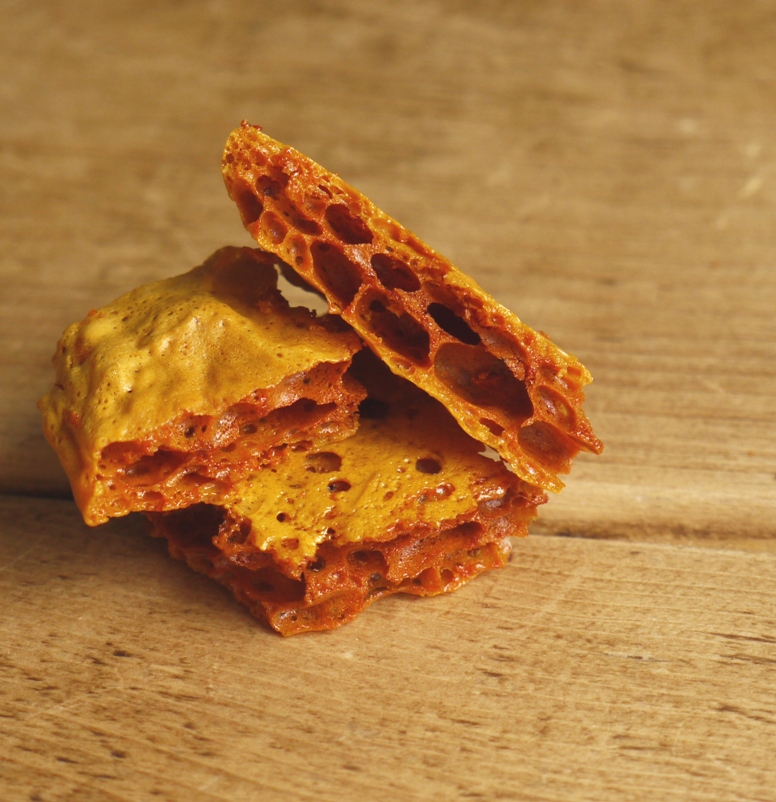 This recipe puts the honey back into honeycomb, allowing you to create a unique flavour with every batch depending on the honey that you use. Honey is a little sweeter than golden syrup and has a tendency to burn more easily so be careful as you caramelize the liquid, but otherwise you should be good to go. The batch can be halved or doubled, depending how many people you have to feed and is incredible churned into ice cream, crumbled into chocolate biscuit cake or coated in milk chocolate for the original Crunchie experience.
Just don't tell your Mum or she might make you share it around . . .
Real Homemade Honeycomb
(makes one small baking trayful)

Ingredients:
3 tbsp good quality runny honey
1 tbsp golden syrup
100g golden caster sugar
1 heaping tsp bicarbonate of soda
Method:
Line a baking tray with greaseproof paper. If you want a uniform size honeycomb, Ruth Clemens of The Pink Whisk has an ingenious method involving a cereal box here, but on this occasion I was happy for my honeycomb to fall a little more haphazardly.
In a high-sided saucepan (you need to allow room for the mixture to bubble up), combine all the ingredients except the bicarbonate of soda over a low heat until the sugar has dissolved. Bring to the boil and continue to cook until the mixture turns a deep amber colour.
Reduce the heat to low and quickly whisk in the bicarbonate of soda. Make sure the mixture is combined but don't overwhisk or the bubbles will start to collapse in on themselves. Pour into the prepared tray and leave to set at room temperature for about two hours before bashing into bite-sized pieces.