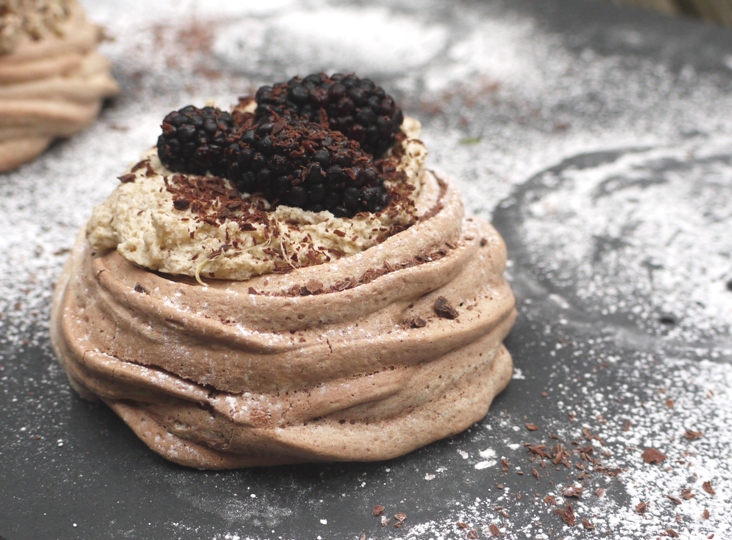 A few weeks ago someone from Kenwood got in touch to see if I'd be interested in working with them on their latest campaign. The idea was to take a favourite, or secret, family recipe, update and make it my own then write up the recipe and take some pretty pictures for them to share in print and online.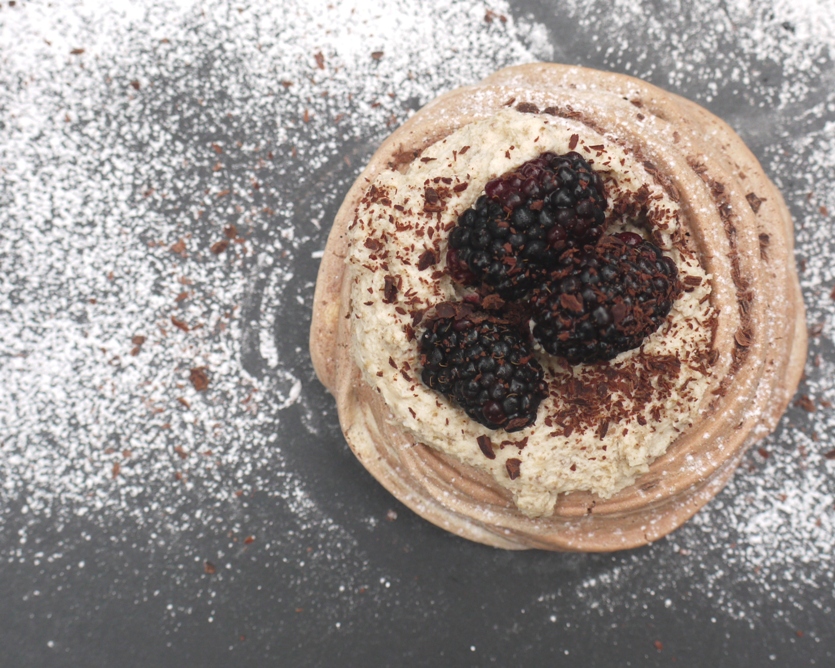 These lovely little chocolate chestnut meringue nests made it into Stylist magazine last week which means nearly half a million readers around the country read my recipe. Ok, I imagine some of them skimmed over the advertorial, but it's still a seriously exciting number of people and definitely made me do a little dance of joy.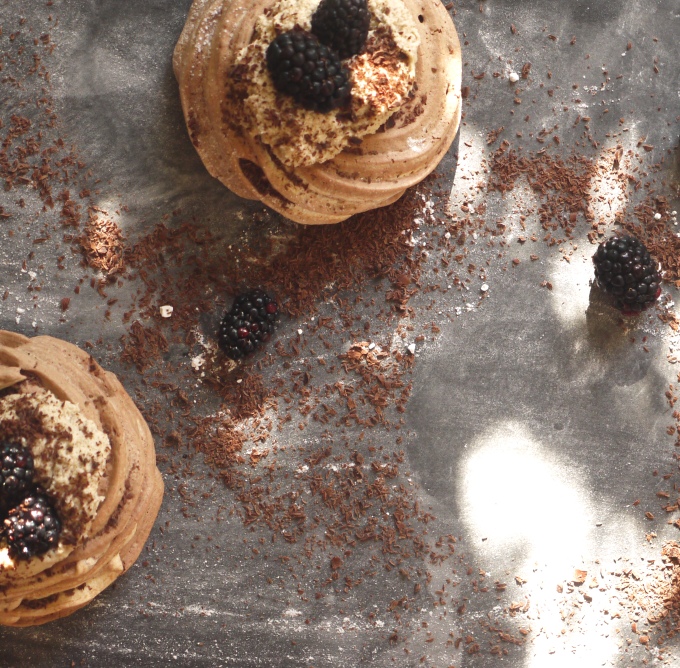 While one of my photos featured in print, I took quite a few more more (in my garden, crazy food blogger-style with a camera in one hand and a sieve full of icing sugar in the other as I chased the last of the autumn light). It would be a shame for all that effort to go to waste so here they are: chocolate swirled meringue nests filled with a festive chestnut mousse and topped with the last of the British blackberries and shaved dark chocolate.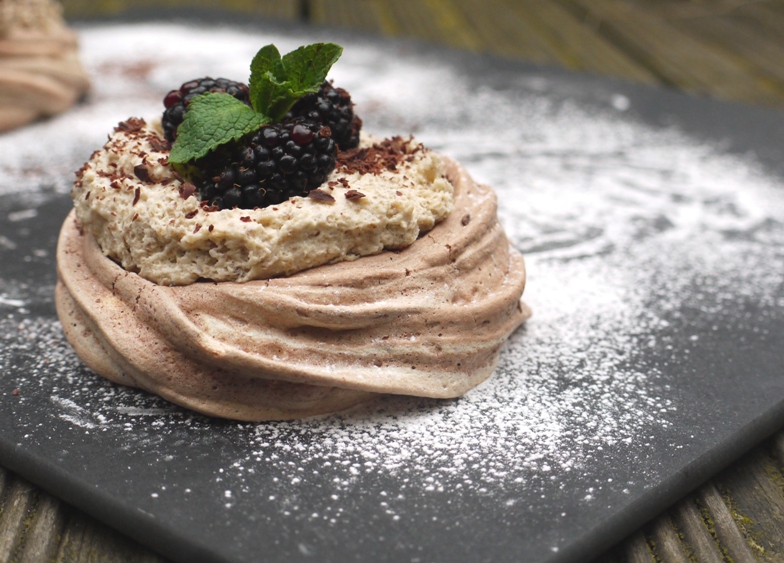 I made these a little while ago: since blackberries are no longer in season you could try topping each nest with a few cranberries cooked with orange zest or some sticky poached pears. For the full recipe for chocolate chestnut meringue nests, click the link.