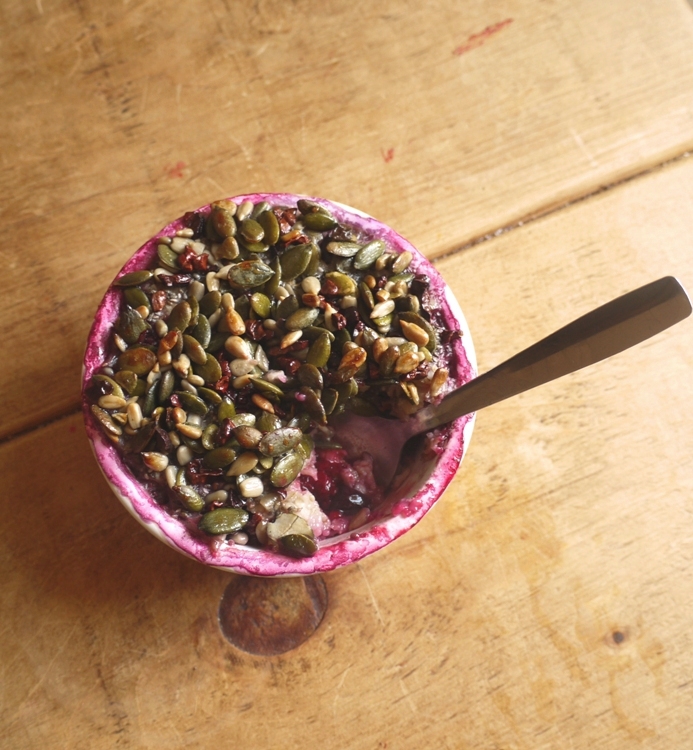 Reading this blog, you'd be forgiven for thinking my husband and I live on sweet treats alone. The occasional loaf of bread maybe, but mostly cookies, cakes, brownies, pies and pastry. Looking at the recipes I post, people have been known to ask why neither of us is the size of a house with all this available on a daily basis. The answer, I'm afraid, is that it isn't.
I bake for special occasions, birthdays and celebrations. The food we eat on the weekend, on holiday and when friends come over is indulgent – these are the recipes I post and which, of course, we eat every last bit of – but during the working week it's mostly about health in the little loaf household. Green smoothies, eggs and oats are on regular breakfast rotation, I make up fresh batches of salads for our packed lunch each day and our evening meal is always made from scratch with a good balance of protein, vegetables and grains.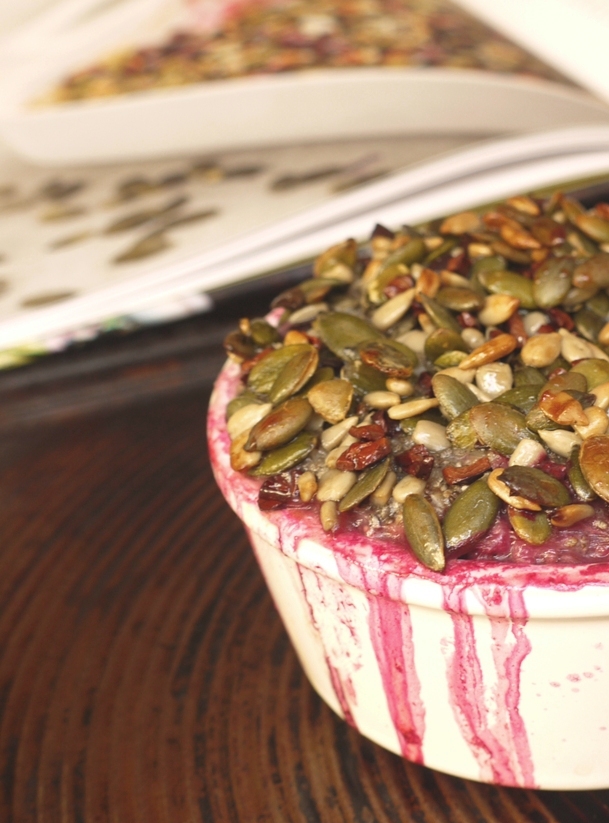 Given my husband's love of meat and my more than sweet tooth, we're never going to eat healthily 100% of the time, but this 80/20 balance means I can happily dip a toe into various different foodie camps. The majority of cookbooks I own are of the butter and sugar variety, my RSS feeder full of cookies and cake, but there are also a few staple 'healthy' books and blogs on regular rotation. A little while back I was slightly obsessed with The Sprouted Kitchen cookbook; for the last couple of weeks it's been all about The Green Kitchen.
A couple of the recipes on the blog and in their book are harder to get to grips with (spirulina truffles anyone? I'm not entirely convinced) but mostly food from The Green Kitchen  is straightforward, delicious and imaginative. It's the kind of vegetarian food that a meat eater will happily enjoy, full of whole grains, healthy fats and exciting flavour, texture and colour combinations.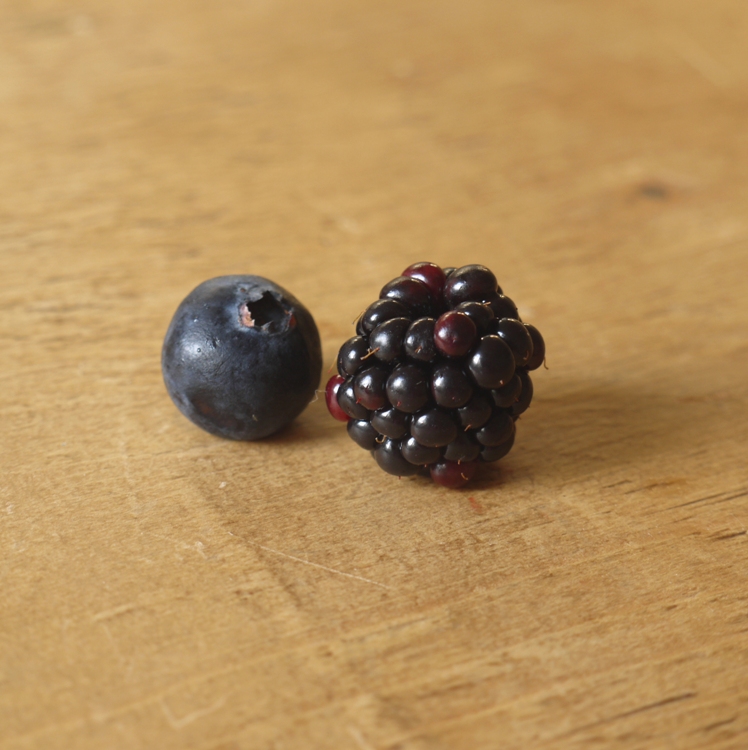 If you're on Twitter or Instagram, you may well have seen the Green Kitchen Stories baked carrot cake oatmeal that's been doing the rounds: one of those recipes that people fall in love with and instantly want to share. It's predecessor is an altogether fruitier recipe for blackberry baked oatmeal from their book and this is what forms the inspiration for today's post.
This all-in-one breakfast bowl starts with a thick purple puddle of baked blackberries, moving into creamy coconut oats studded with juicy bursts of blueberry, all finished off with a crunchy pumpkin seed and cocoa nib crust. It's a kind of hybrid between porridge, granola and a virtuous fruit crumble: delicious, nutritious and super simple to make. The blueberries, coconut and cocoa nibs are my own additions, and you could easily play around using different fruits, seeds and milks.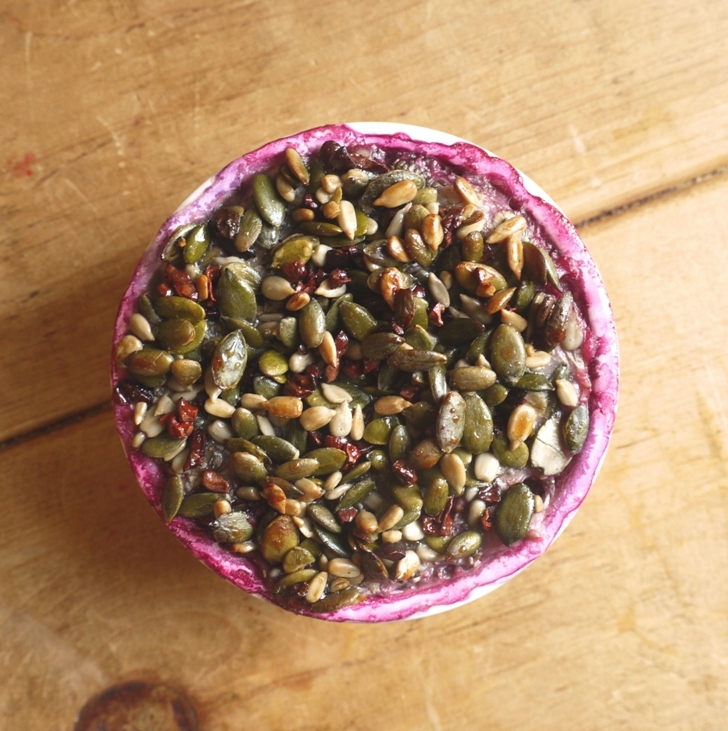 I ate this oatmeal for breakfast on Saturday after an early morning yoga session. Afterwards I rolled up my sleeves, slipped on an apron and got to work on a batch of choux buns, crème patissiere and chocolate sauce for pudding to follow a lunch of roast beef and yorkshire pudding the next day. As I said above, it's all about finding a balance.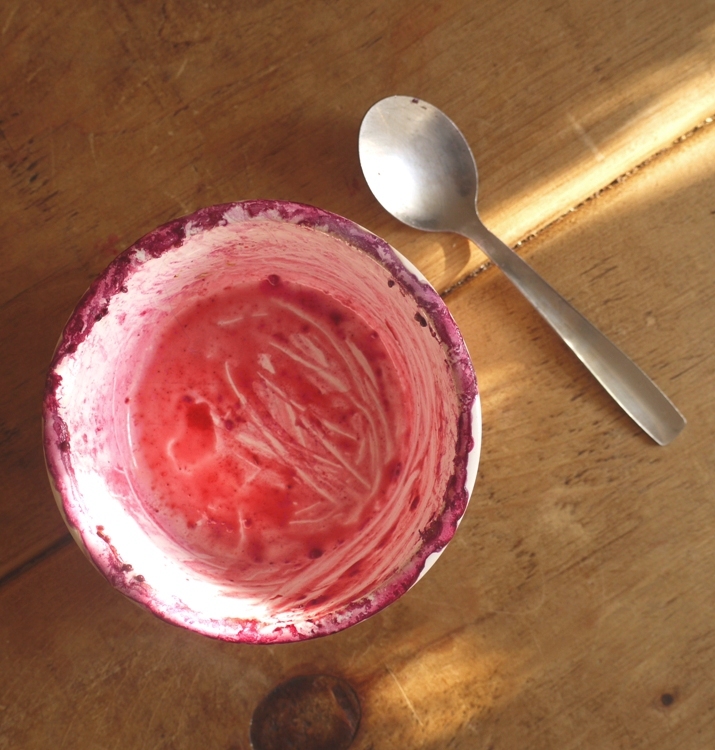 Baked Blackberry, Blueberry & Coconut Crunch Oatmeal (adapted from The Green Kitchen)
(makes 2 greedy or four small servings)
I overstuffed my ramekins to make two slightly greedy servings of oatmeal, hence the juicy purple overspill. I think it adds to the charm of this breakfast, but if you like things a little neater, use more appropriate sized vessels. For those of you with a slightly sweeter tooth, add an extra drizzle of maple syrup to the milk mixture before pouring over the oats.
Ingredients:
100g blackberries
100g blueberries
75g rolled oats
30g unsweetened dessicated coconut
1/2 tsp baking powder
pinch cinnamon
pinch sea salt
1 medium free range egg
225ml coconut milk
1/2 tsp vanilla extract
30ml maple syrup
2 tsp coconut oil
40g pumpkin seeds
40g sunflower seeds
15g cocoa nibs
Method:
Preheat the oven to 190 degrees C. Divide the blackberries between two large or four small ramekins.
In a small bowl, combine the blueberries, oats, dessicated coconut, baking powder, cinnamon and salt then sprinkle over the blueberries, dividing equally between the two ramekins.
In the now empty bowl, mix together the egg, coconut milk and vanilla extract. Pour over the oats.
In a separate bowl, combine the maple syrup, coconut oil, seeds and cocoa nibs, rubbing together to melt the coconut oil until evenly coated. Sprinkle this mixture over the oats then bake for 25 – 30 minutes until the oatmeal is set and the topping slightly golden.
Remove from the oven, allow to cool slightly then serve.