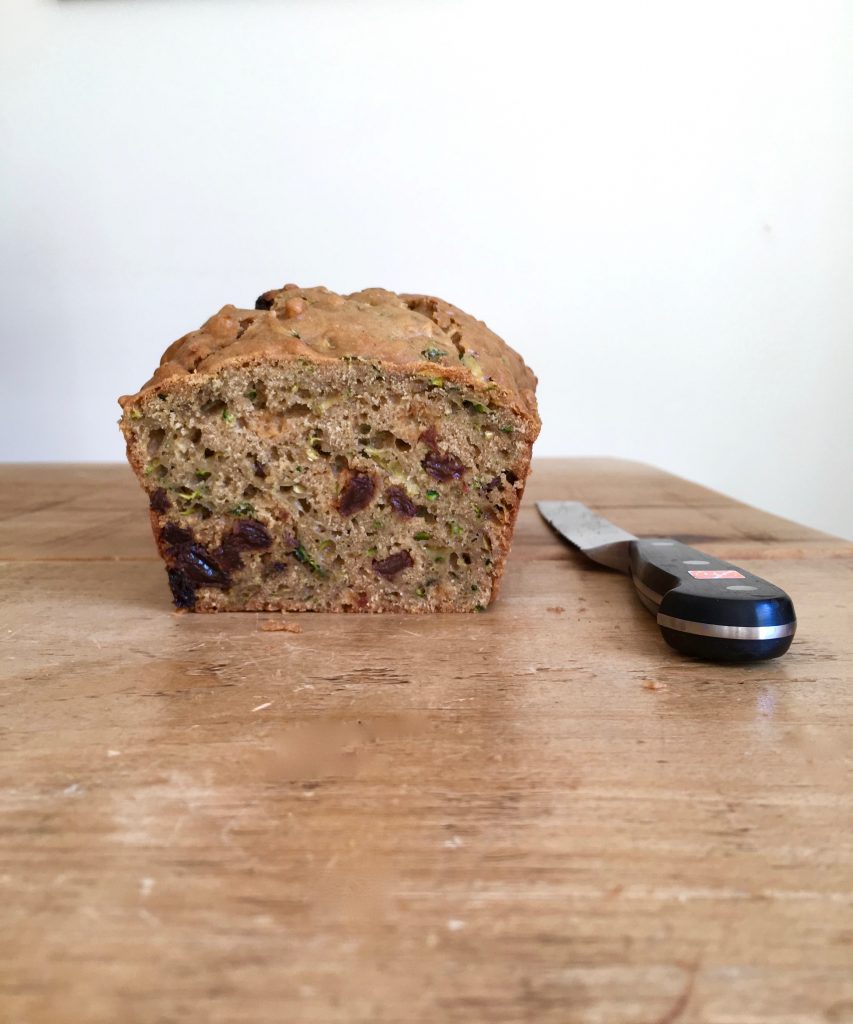 This blog has never been a hugely controversial space. I don't tend to talk about politics, haven't voiced my opinions on Europe or the horrors of what's happening with the American presidency. Since having Nino there's been plenty of parent chat; on birth, sleeping, eating, breastfeeding, but although I have my opinions on all of the above, I'm not going to go out of my way to pass judgement on others. Parenting is an incredible, but also incredibly tough, gig, and the last thing any mother needs is someone criticising the myriad choices she has to make on a daily basis. So when, last week, a blog reader compared giving a mouthful of cookie to my one year old with offering him alcohol and cigarettes, I was more than a little bit miffed.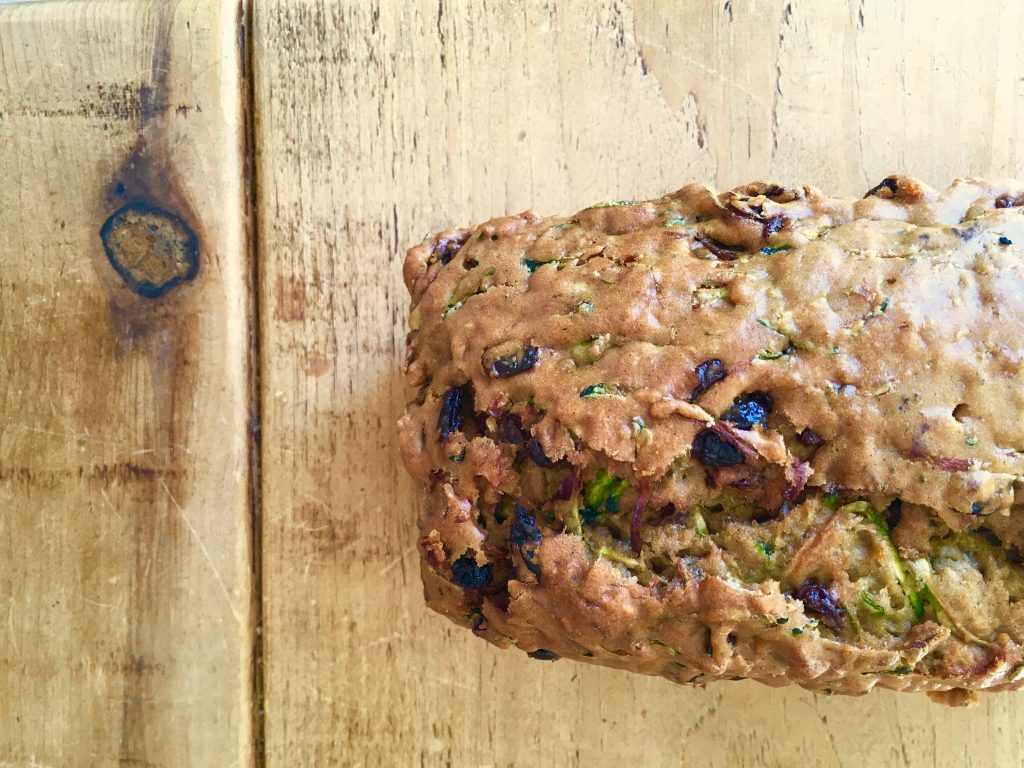 Ok, I was annoyed. Really annoyed. So annoyed, in fact, that I almost deleted the comment and got on with the daily business of raising my (happy, healthy, in case you're reading, Pete) family. But that would be to let his comment slip, to allow this criticism and to accept that someone I've never even met can cast aspersions on the way that I bring up my child. Which I'm simply not willing to do.
If you read this blog, certainly if we're friends in person, you'll know I'm the first to admit that too much sugar in a child's – in fact anyone's – diet isn't brilliant. I'm the mum who wouldn't allow her son sugar before his first birthday, I don't buy processed foods and Nino thinks steamed carrot sticks for his morning snack are simply dreamy. Yes I've got a sweet tooth (this is, after all, a baking blog people) but most days the only sugar in our family diet is the naturally occurring kind you find in things like fruit and milk. I don't buy processed foods – the pasta sauces and cereals and even bread – with hidden sugars and I try to treat pudding for Nino (most often yoghurt or fresh or dried fruit) as something commonplace rather than a reward for good behaviour or finishing up a main.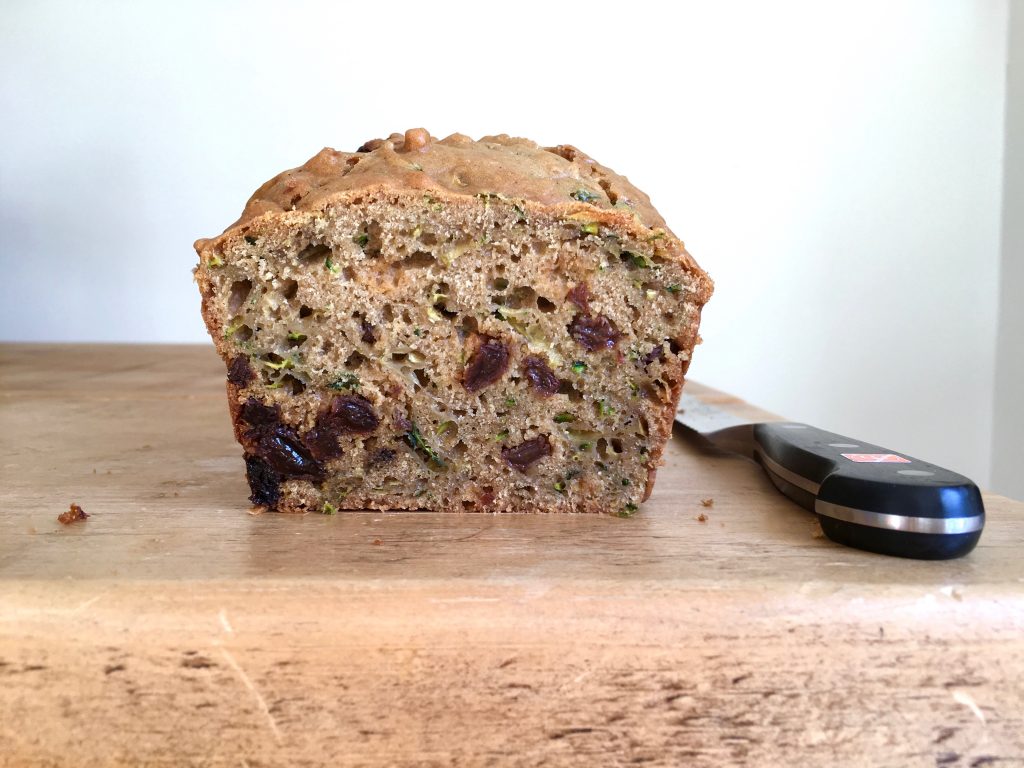 Nino is nearly fourteen months old and around the time he turned one we went to a lot of first birthday parties. Nine times out of ten there would be cake, and although I was never going to let my baby go to town on a great big wedge, I'd always allow him a little taste. Food isn't just calories in and out, it's social currency, sharing with others, making memories. I'm under no illusion that cake is a sensible toddler food group, but I truly believe that a tiny taste isn't going to rot his teeth or lay the foundations for obesity any more than a packet of raisins or a bowlful of cereal (even Weetabix contains a tiny bit of sugar). Rather than deny him sweet treats entirely and put them on a pedestal of forbidden, desirable foods (don't get me started on the pernicious term 'guilty pleasure') I'm trying to foster a healthy relationship with all food groups. And just as he won't get a huge pile of presents to unwrap and miss his nap every day of the week, cake isn't always going to be on the menu.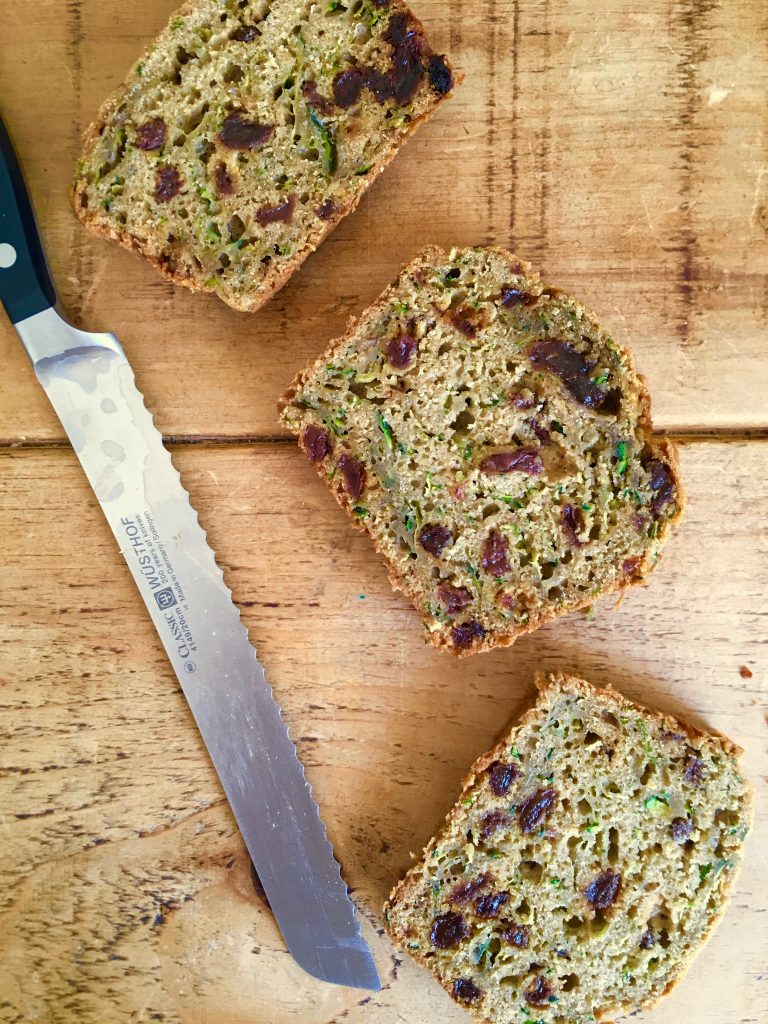 While there's no denying that sugar is the source of some serious health problems, and an excess is to be avoided, I think society has gone a bit mad in our current quest to demonise the white stuff. If I'd made Nino a date and maple sweetened cake, would I have received the same comment? Yes these less processed forms of sugar have benefits in the form of additional nutrients, a slightly lower glycemic index, but at the end of the day, it's all still sugar.
When Nino's a little bit older, I cannot wait to get him in the kitchen. He's already a dab hand with a whisk, some flour and water (doubling up as a painter and decorator as it coats our kitchen walls), and we'll be baking cookies and cakes and treats together. Some (likely most) will have healthy ingredients, but others will have sugar and chocolate and all the good stuff, because life is about everything in moderation, including moderation (thank you, Julia Child). I'll probably even let him lick the bowl, just don't tell the salmonella police.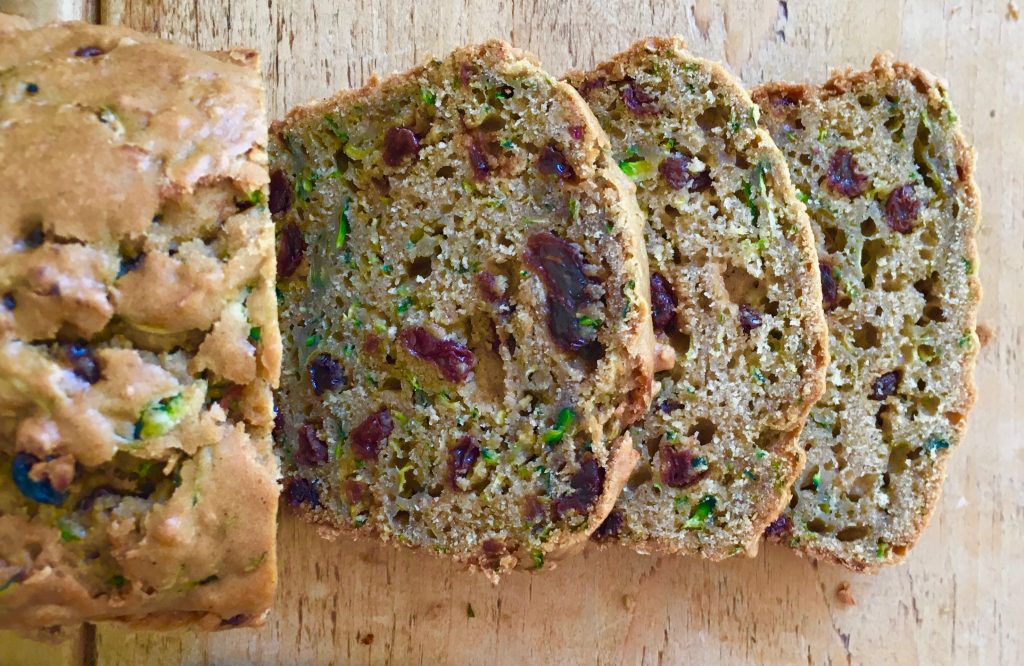 Courgette & Raisin Loaf Cake
A not-too-sweet loaf cake, made beautifully moist with grated courgette and studded with juicy raisins. There's not too much sugar per slice compared to a lot of cakes and yes, I offered Nino a little nibble. He loved it.
Ingredients
butter, for greasing
125ml vegetable oil
2 large eggs
85g soft light brown muscovado sugar
3 large courgettes, coarsely grated
1 tsp vanilla extract
300g plain white flour, sifted
½ baking powder
½ tsp bicarbonate of soda
pinch ground cinnamon
150g raisins
Instructions
Preheat the oven to 180 C/160 C fan. Grease a 1 kg loaf tin with butter and line with baking parchment.
In a large bowl, whisk together the oil, eggs and sugar until well combined. Stir in the courgettes and vanilla extract. Sift over the flour, baking powder, bicarbonate of soda and cinnamon and stir to combine. Fold in the raisins.
Scrape the mixture into the prepared loaf tin and bake for 55 - 60 minutes, or until a skewer inserted in the middle comes out clean. Leave to cool completely in the tin then remove and serve in thick slices.
Delicious as it is, or slathered in butter. Will keep in an airtight container for several days and tastes even better the day after making.