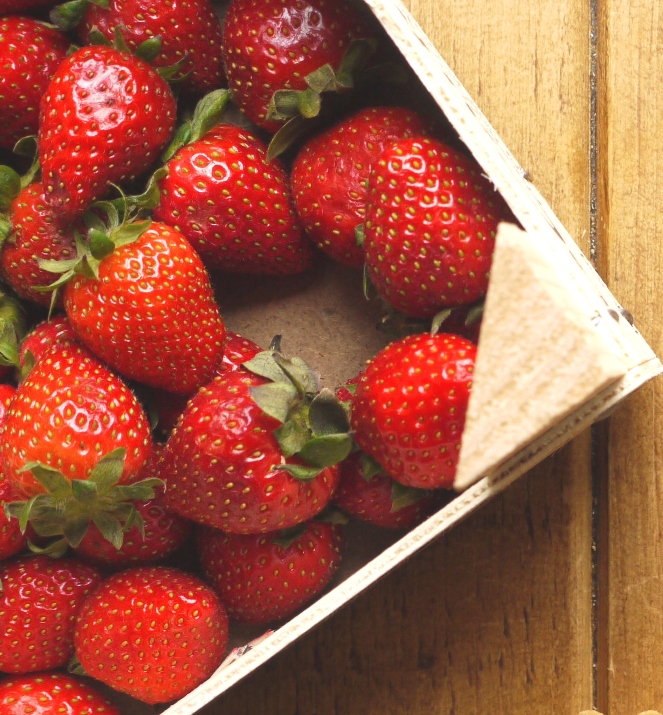 Summer and strawberries go hand in hand. Wimbledon, barbecues and, being a summer baby, birthdays are all synonymous with a strawberry or two in my mind, the season kick starting with that first sweet burst at the end of May.
Maybe it's wishful thinking, but memories of my childhood summers are dappled in sunshine, garden grass scorched by the sun as we took turns spraying each other with the hosepipe and praying that it wouldn't be banned. As an adult, the Great British Summer seems a little wetter, certainly colder, the sky hung with clouds and even edible sunshine kept at bay with our strawberry season delayed by several weeks.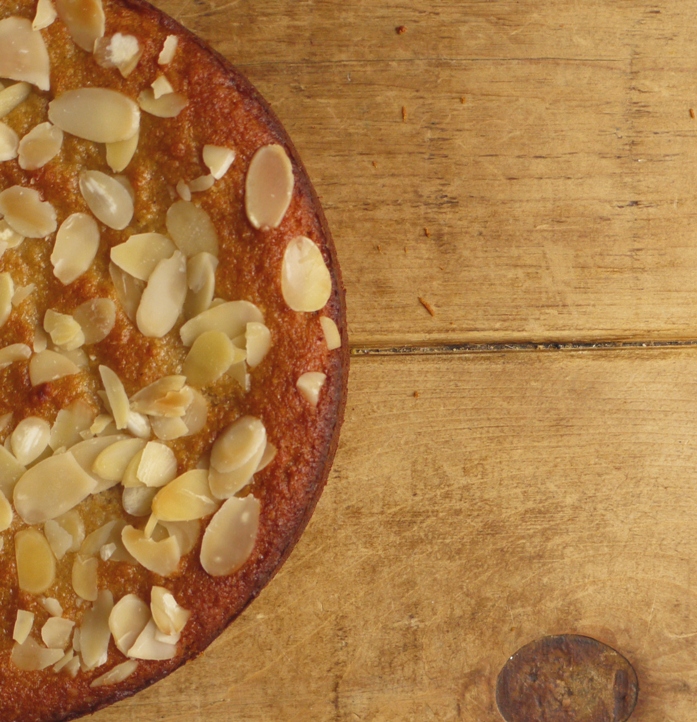 Now that they've finally arrived, I'm going all out on this summery fruit. Forget buying strawberries by the punnet, it's all about a crate: enough to eat them by the handful, make eton mess and ice cream, bake some into a cake and squash the rest into breakfast.
While I'm usually happy to simply scatter strawberries over oats, I recently tried out a recipe from My New Roots in which strawberries are sweetened then spiced before being stirred through Bircher muesli. This unusual combination makes for an absolutely delicious breakfast, but is also the perfect accompaniment to a simple summer dessert.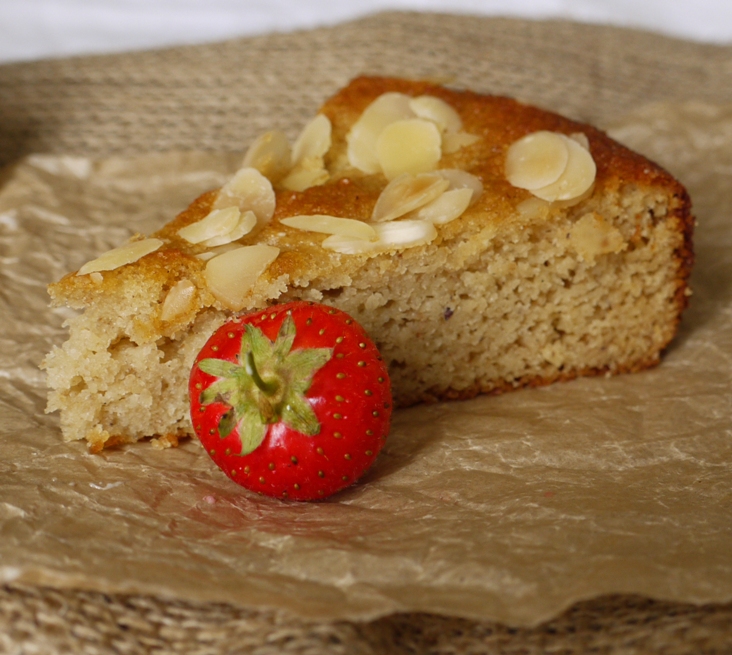 Cinnamon and ginger are warming notes I wouldn't normally associate with strawberries – although they do seem quite fitting for the wintry weather we've been having – but somehow the mixture really works. The strawberries soften and marinate with the help of a little maple syrup or honey and orange zest brings it all together with a citrus kick.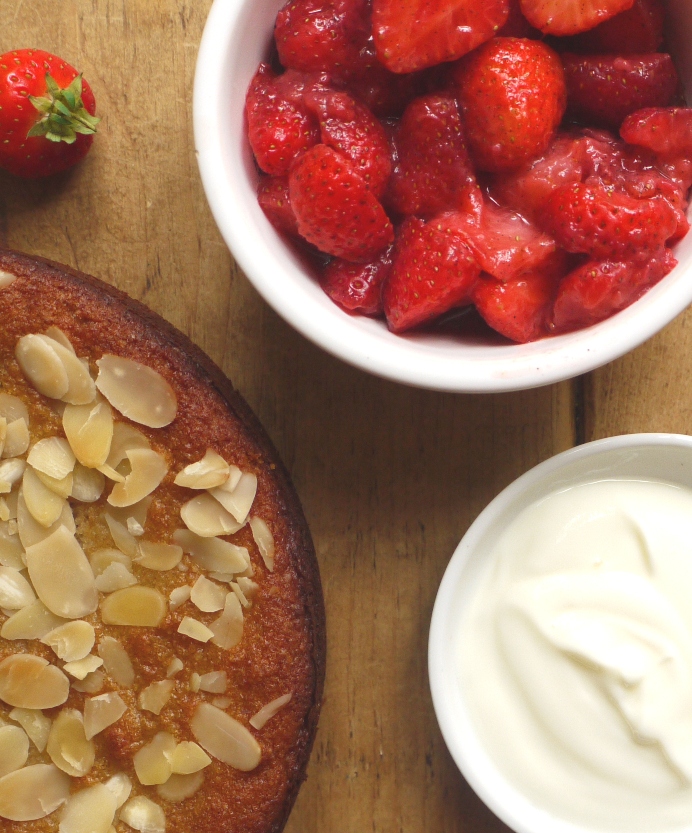 The cake below is as simple as they come. Good quality honey sings from a base made moist with the addition of both yoghurt and ground almonds. There's a hint of spice with freshly ground cardamom and nutmeg. I added a little butter for flavour, but you could probably make it without, meaning a slice of this cake with a dollop of yoghurt and spoonful of sweet spiced strawberries would be just about acceptable for breakfast.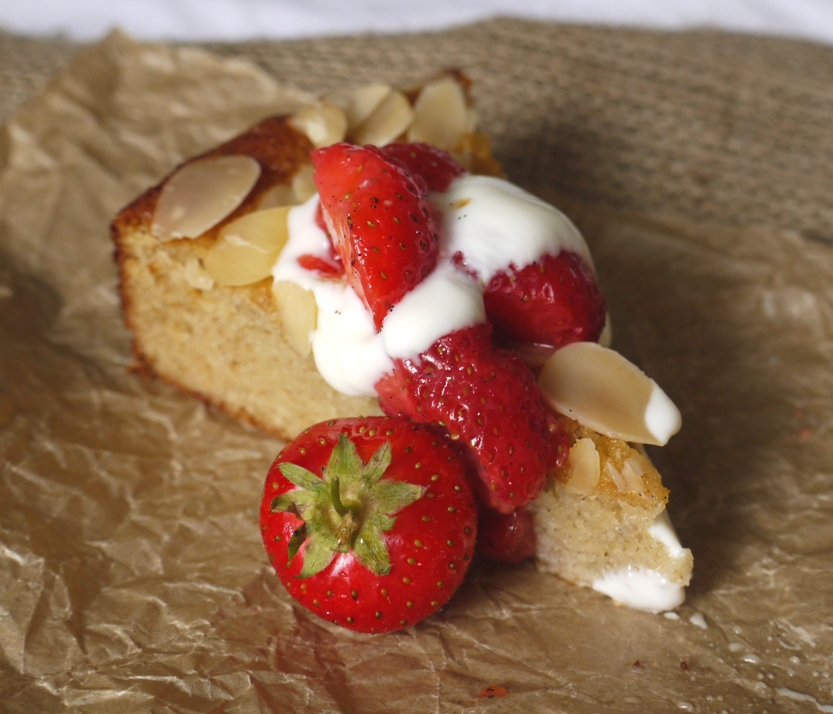 The sun may be more than a little reluctant to show its face this summer, but at least we have strawberries. If you're suffering from a lack of sunshine, make the recipe below and enjoy sweet spoonfuls of sunshine on a plate.
Honey Almond Cake with Spiced Strawberry Sauce
(makes one 20cm round cake)
Ingredients:
For the cake
2 large free range eggs
1 tsp vanilla bean paste
100g Greek yoghurt
35g unsalted butter, melted & cooled
85ml runny honey
180g ground almonds
35g wholemeal spelt flour
3/4 tsp baking powder
1/2 tsp baking soda
Small pinch sea salt
1 cardamom pod, seeds removed & ground
1/4 tsp nutmeg, freshly grated
Handful flaked almonds
For the spiced strawberry sauce (adapted from My New Roots)
1kg strawberries, washed, halved & hulled
Juice and zest of half an unwaxed orange
1 tsp vanilla bean paste
Seeds from 2 cardamom pods, crushed
1 star anise
1/4 tsp ground ginger
1/4 tsp.ground cinnamon
1/2 – 1 tbsp maple syrup, to taste
To serve
250ml double cream
250ml Greek yoghurt
1 tsp vanilla bean paste
Handful flaked almonds (optional)
Method:
For the cake
Preheat the oven to 165 degrees C. Grease and line a 20cm round cake tin.
In a medium bowl, whisk the eggs until pale and thick. Whisk in the vanilla bean paste, yoghurt, butter and honey and whisk until combined.
In a separate bowl, sift together the ground almonds, flour, baking powder and soda, sea salt, cardamom and nutmeg. Fold the dry ingredients into the wet ingredients until completely combined, then scrape into your prepared tin.
Bake for 20 – 25 minutes, or until golden brown on top and a skewer inserted in the middle of the cake comes out with just a few loose crumbs. Remove from the oven and leave to cool in the tin for 10 minutes before transferring to a cooling rack.
For the spiced strawberry sauce
In a medium bowl, combine all the ingredients. Smash some of the strawberries with your fingers to release the juices, leaving the rest whole. Cover with cling film and refrigerate for at least one hour before serving.
To serve
Whip the cream until soft peaks form. Fold in the Greek yoghurt and vanilla. Slice the cake and serve each slice with a spoonful of spiced strawberries and a dollop of thick cream. Sprinkle over a few extra flaked almonds, if you like.
Other posts you might like:
Honey Chocolate Cake
Honeyed Pistachio Ice Cream
Individual Almond Treacle Tarts