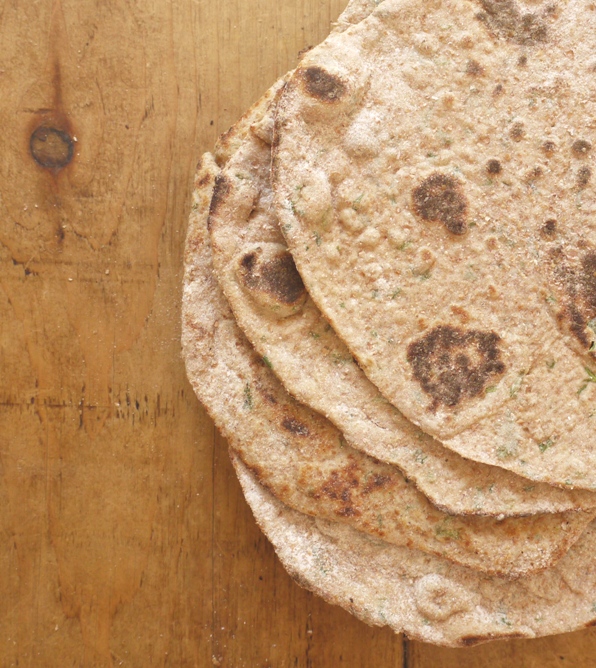 There's something about pre-packaged wraps that makes me sad. The cardboard cousin of plasticky sliced white, they've become synonymous with health in recent years, the ultimate 'light lunch' on the go, which in reality amounts to little more than minimal protein, soggy lettuce and over-seasoned sauce which weeps into each mean, thin layer.
A homemade wrap – on the other hand – is a thing of joy: puffed and tender, soft with a slight chew and enriched with any flavour you might care to add. In fact, let's call it flatbread for what it is and allow ourselves to accept its carb-based origins. Bread isn't always bad. In fact it can be fresh and light and altogether easier on the stomach than the stodge contained within that shop-bought wrap.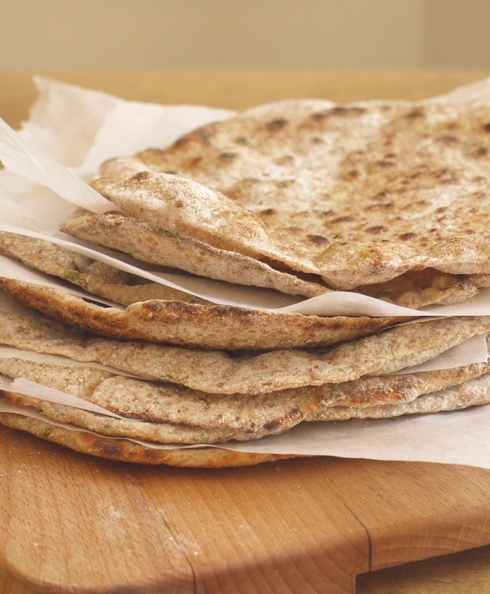 Lecture over. Let's make flatbreads.
These flatbreads are made from a mixture of wholemeal and spelt flour, flavoured with fresh and ground coriander plus a pinch of cumin. They cook to puffed perfection in minutes and are best rolled to order, although if you want to make a batch in advance you can keep them fairly soft by wrapping in a cloth.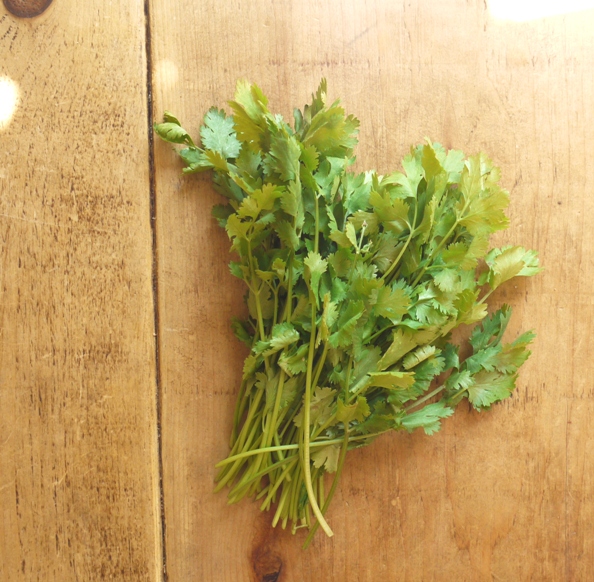 The recipe is adapted from an Ottolenghi one I found online and these breads work beautifully with any Middle Eastern flavours. We used them to wrap tender shreds of barbecued chicken and za'atar roasted aubergine, slathering the lot in green tahini and a spicy romesco sauce but they'd also be wonderful for spooning up hummus or simply dipped in olive oil and sprinkled with dukkah.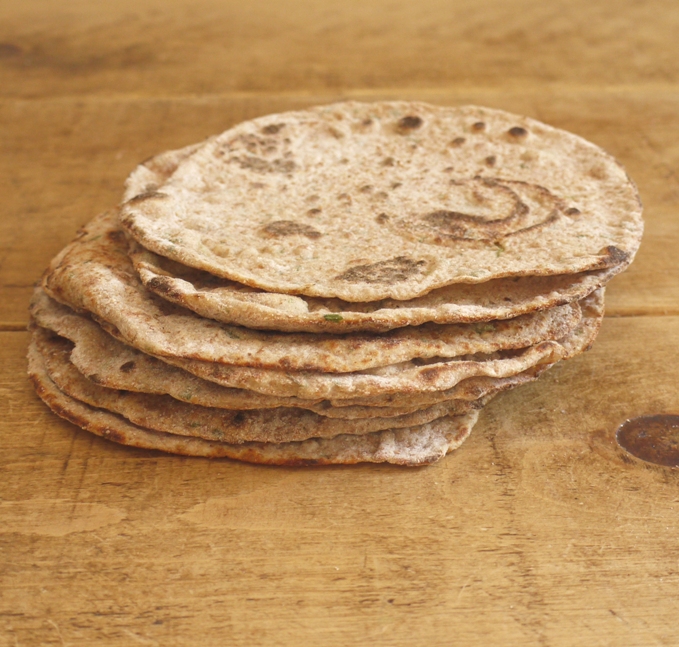 Next time you reach for a wrap on the supermarket shelf, put it down, stop and think about how easy they are to make for yourself. Actually don't. Look the ingredients on the packet you've picked up then put it down and think about how easily you could make them yourself and how many nasty ingredients you could omit. The palm oil and preservatives, sugar and bleached white flour. Think of the lovely ingredients you can knead with your bare hands, the ground wholemeal grains, fresh herbs and aromatic spice.
Pre-packaged wraps make me sad. Homemade ones make me happy. Which is exactly what cooking and baking is all about.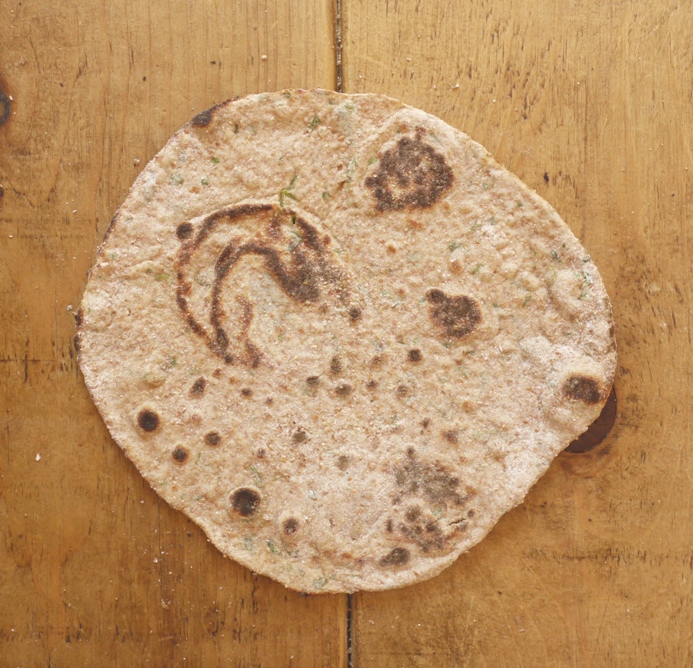 Wholemeal Spelt & Coriander Flatbread (adapted from this Ottolenghi recipe)
(makes about 12 wraps)
Ingredients:
140g wholemeal flour
140g spelt flour
3 tsp baking powder
1 tsp salt
280g Greek yogurt
Large bunch fresh coriander leaves, chopped
2 tsp ground coriander
1 tsp ground cumin
Vegetable oil or ghee, for cooking
Method:
Place all the ingredients except the vegetable oil/ghee in a medium bowl and mix to form a dry dough. Knead for a minute or so until smooth then cover in cling film and pop in the fridge for an hour.
Divide the dough into 10 – 12 pieces, depending how big you want your wraps (or more if you want mini ones). Roll each piece into a ball then individually roll out into a circle around 2mm thick on a floured worksurface.
Heat a small amount of vegetable oil or ghee in a saucepan big enough to hold the flatbread flat (or if you have a non stick pan, you can dry fry) and cook the flatbreads one by one over a medium heat for about one minute each side.
Serve immediately with sauces and fillings of your choice.
Other posts you might like:
Wholemeal pitta bread
Homemade pizza dough
Simple wholemeal loaf