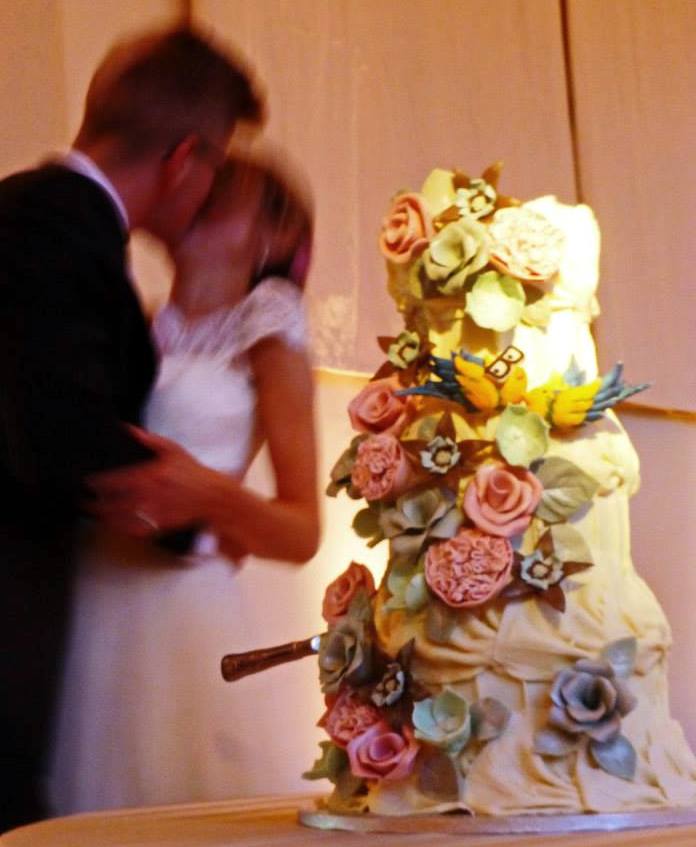 Carnivorous Husband (I have a feeling the novelty of saying that won't wear off for a long time…) arrived back from Bali early yesterday morning. Bronzed, blissfully happy and still riding the wave of emotion and complete and utter joy that is being married, in love and signed up to spend the rest of our lives together, we're also exhausted so I'm afraid there's no recipe from me today. However rest assured that our travels have been beyond inspirational and I'm itching to get back in the kitchen and share some new ideas in this space soon.
In the meantime, while we don't have the official wedding photos back yet (I promise to share some when we do), I couldn't resist posting this slightly blurry snap of our cake. Three tiers of deliciously sticky dark chocolate sponge were layered with hazelnut praline ganache then coated in modelling chocolate before being topped with a pair of edible lovebirds, one bespectacled to match my handsome new husband 🙂
Love and cake – in that order, of course – are pretty much all you need.