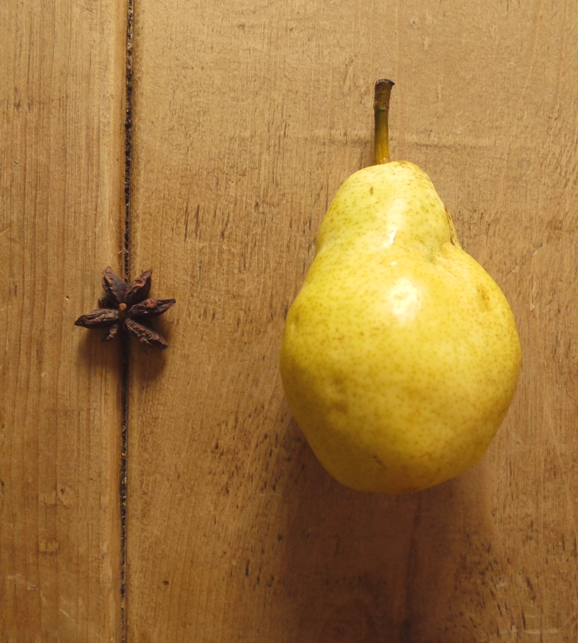 A meal, in my eyes, isn't quite complete without something sweet at the end. At home, in London, I tend to reserve my major indulgences for the weekend, with natural sweeteners and whole grains, yoghurt and fruit featuring regularly during the working week. On honeymoon, however, we threw caution to the wind, eating dessert on every single day. Sometimes even twice.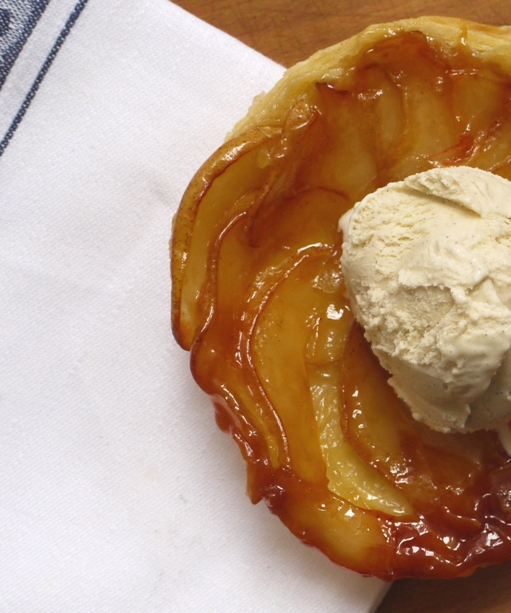 Whilst staying in Ubud we ate at Mozaic, a beautiful restaurant run by a chef with Michelin star experience. Local ingredients are fused with those from further afield, and our two sweet courses included soursop sorbet, grapefruit jelly, kaffir lime and turmeric alongside more the more familiar flavours like chocolate, Campari and red wine.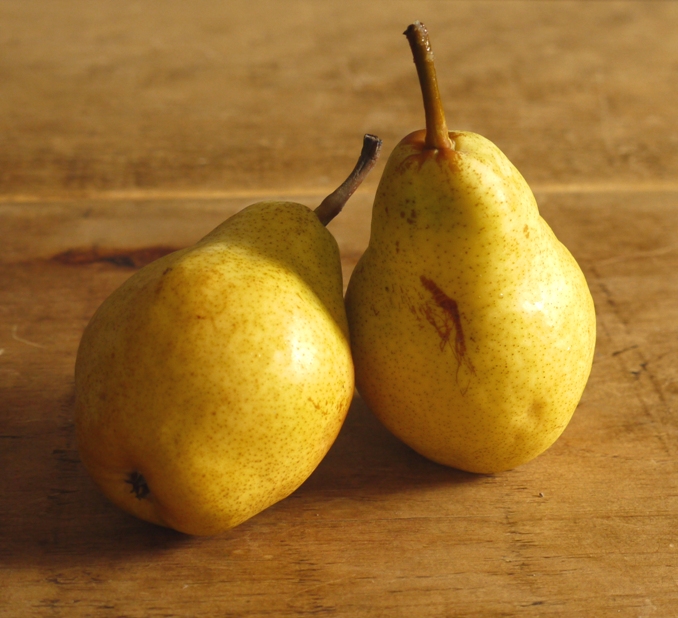 Other highlights from the holiday included papaya and mango sorbets and the freshest coconut ice cream with crunchy coconut granola crumbs. A rich fruit soup scattered with scoops of creamy avocado is something I'm keen to recreate at home and the delicately deep fried sesame-crusted cassava we ate one night by the beach was simply out of this world.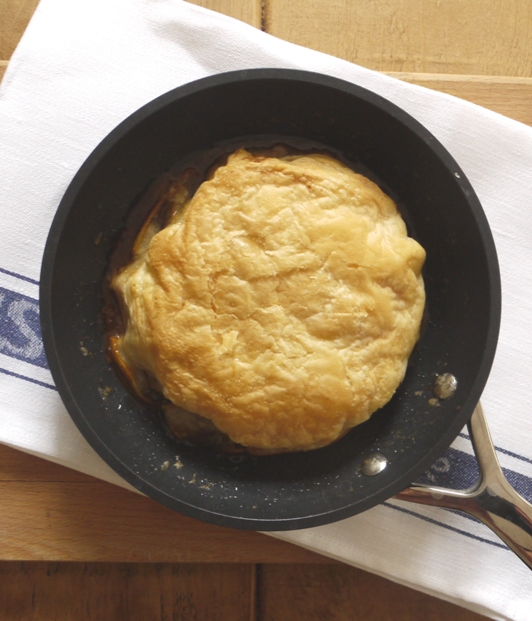 This post started out as my attempt to recreate a tarte tatin we ate with salted coconut caramel sauce, a dish so delicious I immediately knew I needed to make it myself. However I've been playing around with sugars and ratios in the coconut caramel and I'm not 100% happy, so today's post is something a little more straightforward.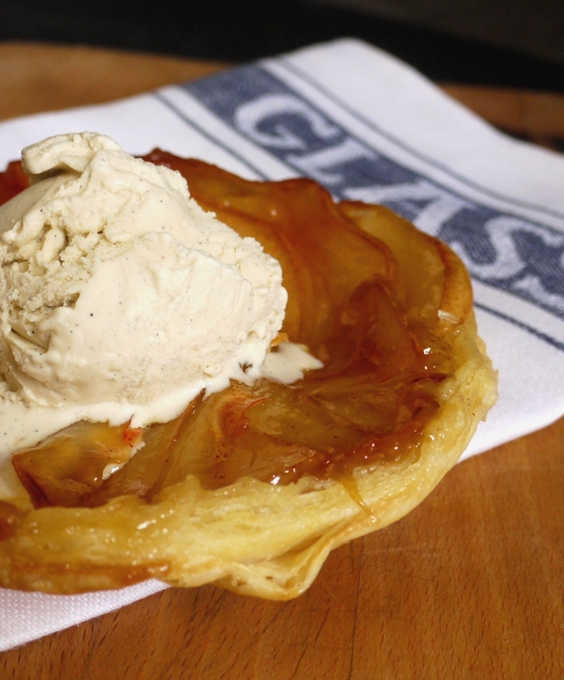 Sticky caramel, plenty of spice and the flakiest puff pastry make this rustic dessert the ultimate autumn treat. The recipe below makes one slightly greedy individual serving, although if I can manage it on my own I'm hoping than you can too. If not grab a second spoon and share it with someone you love: it might just taste twice as sweet.
Individual Pear Tarte Tatin
(makes one slightly greedy – but easily manageable – serving)
Ingredients:
50g puff pastry (I use this recipe and freeze the leftovers, but you could use store bought as long as it's 'All Butter')
25g golden caster sugar
15g butter
30ml double cream
Half a star anise
Pinch cinnamon
Pinch fleur de sel
1 medium pear, sliced into thin strips
Method:
Roll out your puff pastry into a circle slightly bigger in diameter than your frying pan. Place in the fridge to chill while you make the filling.
In a small oven-proof frying pan (mine was 5 inches in diameter), heat the sugar until it dissolves and begins to caramelize. Add the butter, cream, star anise and cinnamon to the pan and heat gently until the mixture forms a smooth caramel. Remove and discard the star anise then sprinkle over the fleur de sel.
Place the slices of pear over the caramel in any pattern you like, allowing them to overlap slightly. Set the pan aside to cool.
Remove the chilled puff pastry from the fridge and drape over the pears and caramel, tucking underneath slightly at the edges. Bake for 25 – 30 minutes or until the pastry is golden brown. Using an oven glove, carefully remove the saucepan from the oven and invert over a plate.
Serve with a large scoop of vanilla ice cream and a spoon to scrape up every last bit of sticky, flaky deliciousness.