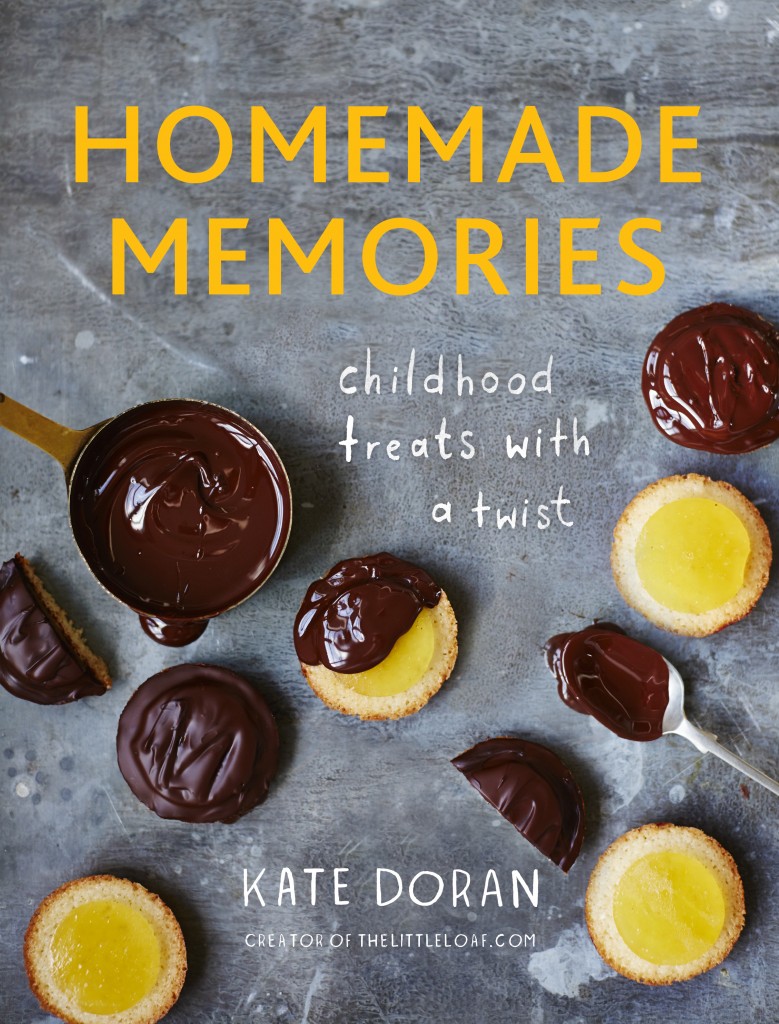 'If you want something you've never had, you must be willing to do something you've never done before' – Thomas Jefferson.
This time last year I'd just signed a cookbook deal with my publisher, Orion. I had an enthusiastic editor, a slightly scary deadline and a rough proposal consisting of 100 recipes – some of which I could make with my eyes closed, most of which I'd only tasted in my dreams. Thousands of words, dozens of kilos of butter, sugar, cream and chocolate and countless sleepless nights later, I'm slightly speechless to confirm that I DID IT!!!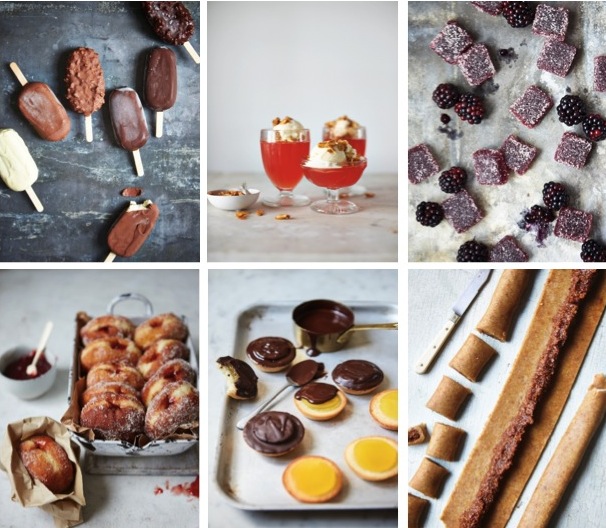 My debut cookbook, Homemade Memories: Childhood Treats With a Twist, will publish on 4th June 2015. It's a collection of all my favourite childhood indulgences recreated with a homemade twist, from comfort classics to homemade versions of shop-bought treats. The recipes are woven together with some of my very favourite memories, because the best food is nothing without the stories that surround it.
About the book
Includes over 100 recipes – all sweet – plus more than 100 full colour photographs (baked and styled by me and shot by the incredible Helen Cathcart) throughout.
The book is divided into eight chapters:
Crumbs
Sticky Fingers
Cakes
What's For Pudding?
The Ice Cream Van
Midnight Feasts
Drinks
Little Loaf Basics
You'll have to buy it to find out exactly what's inside (!), but some of my favourite recipes include:
Peanut Butter Jammie Dodgers
Banoffee Pecan Eclairs
Jaffa Orange Cakes
Malted Milk Chocolate Ice Cream Balls
Jam-Packed Doughnuts
Fig & Rye Rock Buns
Triple Chocolate Caterpillar Cake
Pear & Pecan Treacle Tart
Rhubarb Jelly & Ice Cream with Cardamom Crunch
Caramelised Rice Pudding Pots
Greek Yoghurt Soft Serve
Milk Chocolate & Honey Nougat
I appreciate that June is still a long way off, but for any eager readers (hi Mum, hi Dad) who'd like to show some support five months out from publication, Homemade Memories is available to pre-order from the following retailers:
Amazon.co.uk (UK)
Waterstones.com (UK)
Amazon.com (US)
Bookworld (Australia)
Booktopia (Australia)
The Book Depository (Worldwide)
In the meantime, I'm working on a little bonus project and I want to hear from YOU. Tell me your favourite childhood treat in the comments below – whether it's a cake, chocolate, biscuit, sweet, drink or more – and you might just see it recreated here on the blog.