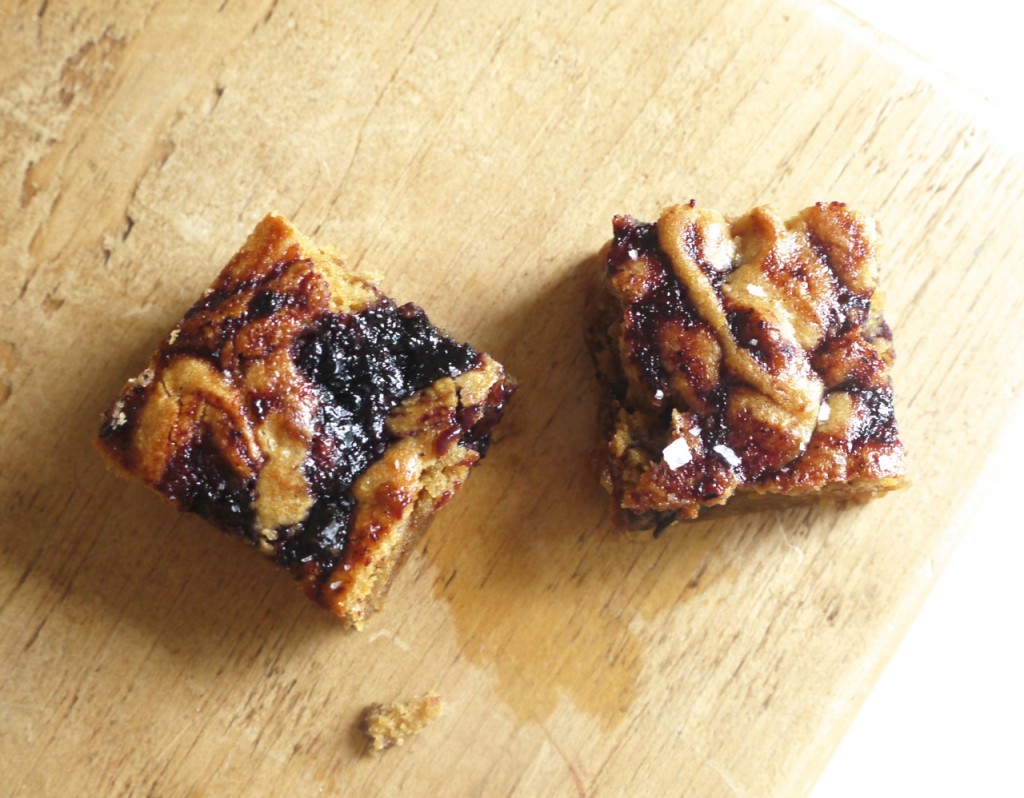 The last few weeks have seen a bit of a break from baking. Maybe it's the warmer weather (she says, on a day when it's pouring down with rain), the summer holiday season or the inevitable consequence of over a year of cookbook testing, writing, eating and promoting. There have been sweet treats, of course, scoops of ice cream I haven't made myself (on holiday in Italy, it's allowed), shop bought cantuccini (see previous bracket) and all the fresh fruit that the season can bring. There was a pistachio cake for my birthday a few weeks back which I filled with a pillow of whipped cream and fresh raspberries, but it disappeared before I got the chance to take any photos, and sometimes (always) living in the moment is more important than snapping it for posterity.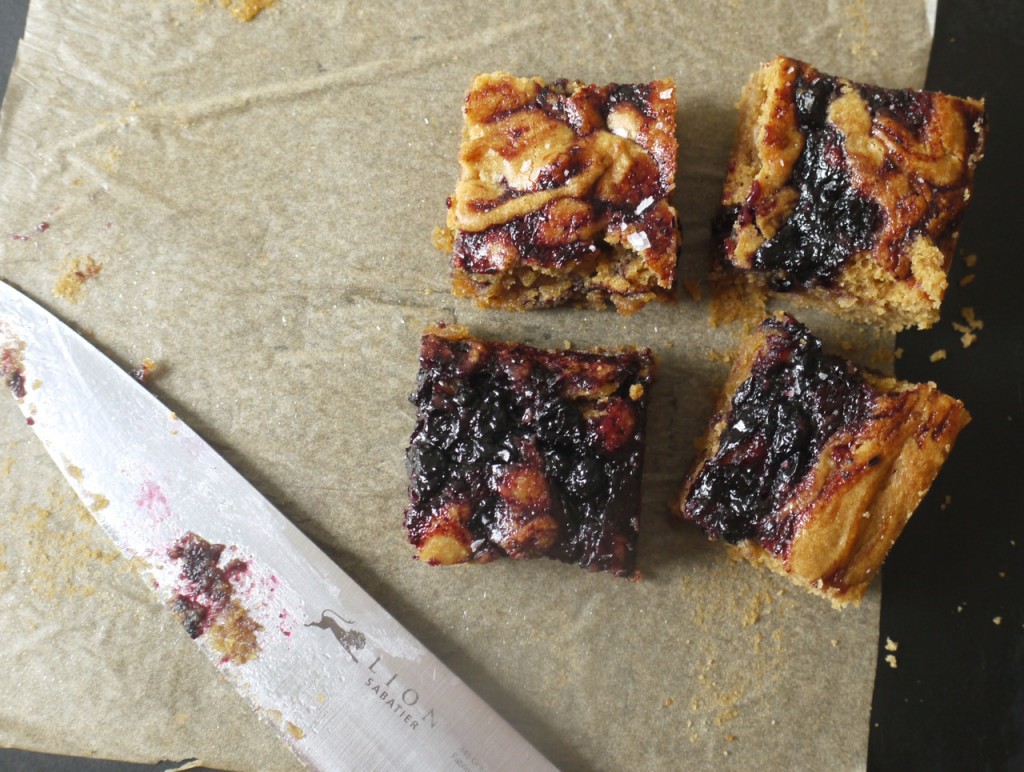 To ease myself back into the baking groove, I made blondies. Blondies are the epitome of simplicity – bung everything in a bowl, stir together, then bake. There's little in the way of whipping or folding or decorating and the result, though less nuanced and elegant than other bakes, is sweetly delicious as only a combination of flour, butter and sugar can be. Here I've added peanut butter to the batter because I had some going spare, plus a swirl of homemade blueberry jam just because. Eat warm from the oven with ice cream, chill in the fridge for a fudgier affair or freeze half the batch to stop yourself from eating them all in one sitting.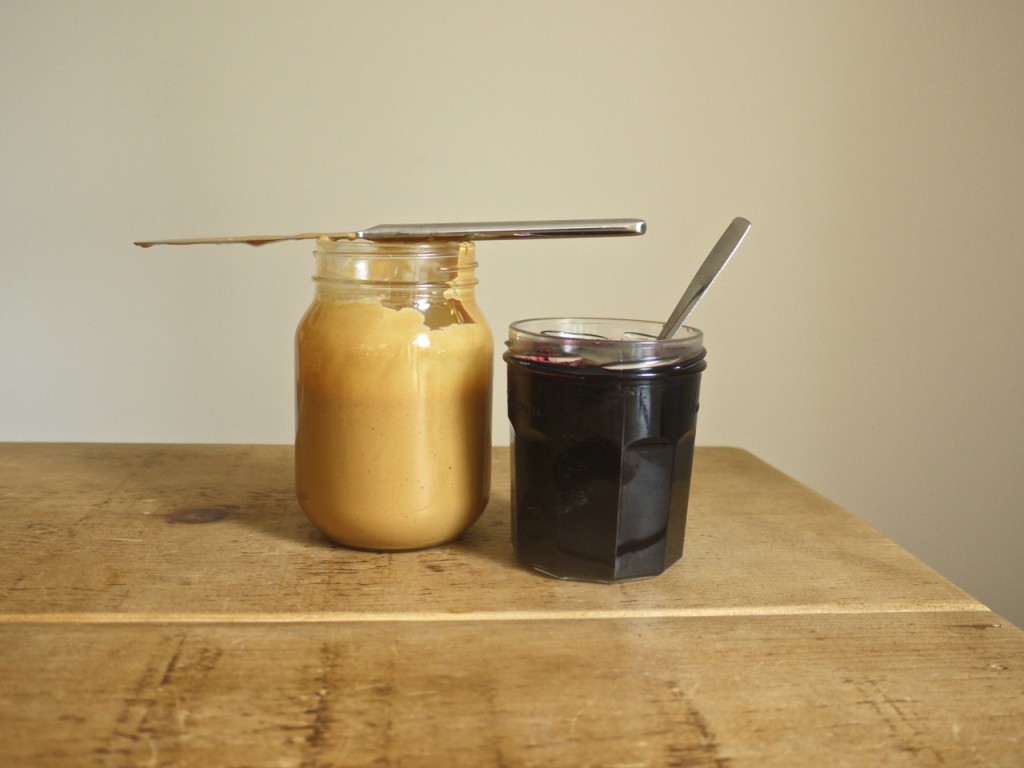 Ps. if you're a fan of the peanut butter and jam combo, there are recipes for Peanut Butter Jammie Dodgers and Peanut Butter & Jam Arctic Roll in my book, Homemade Memories. Just saying.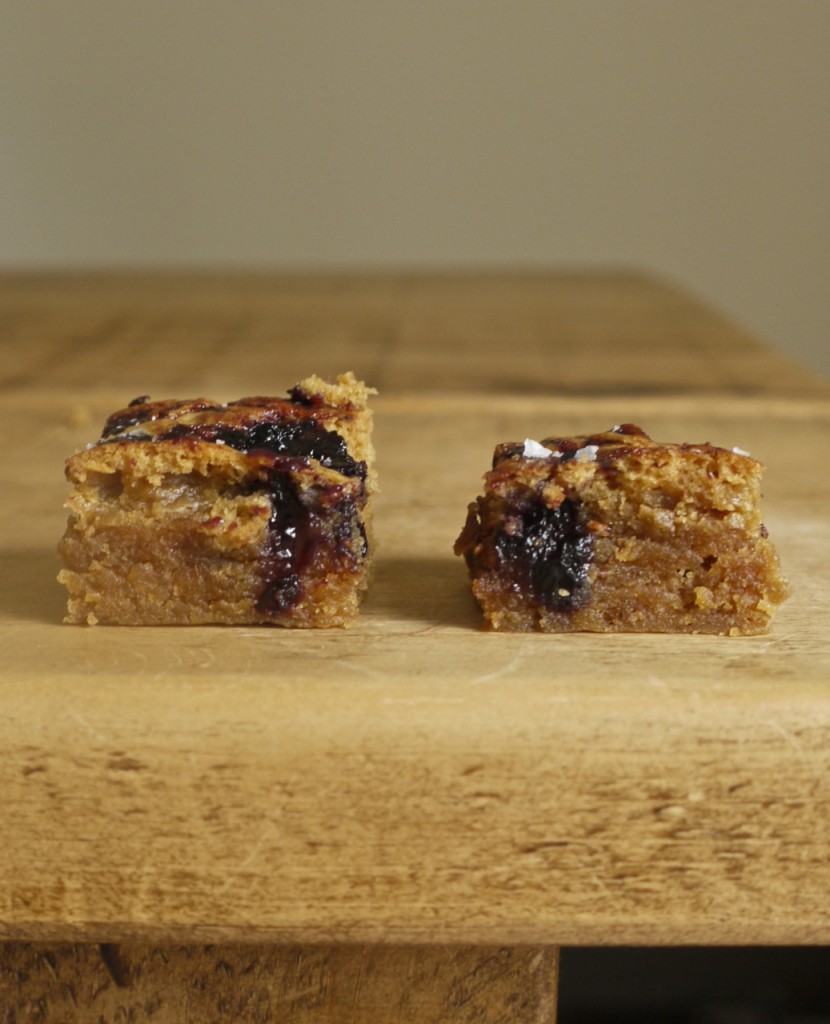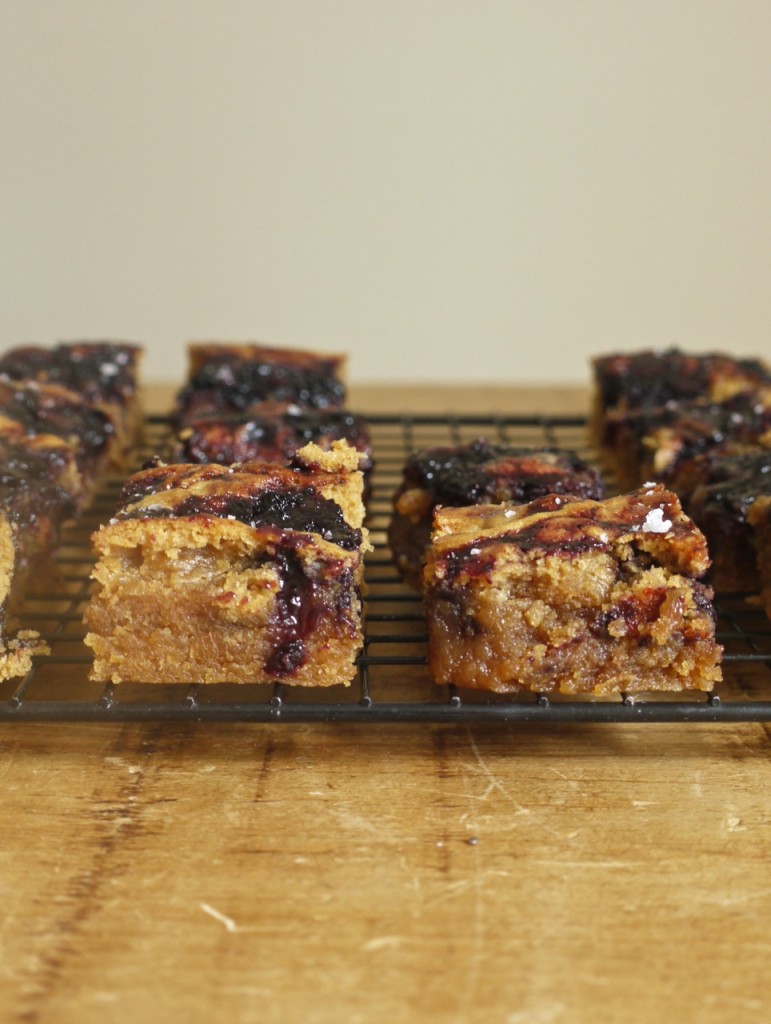 Peanut Butter & Blueberry Jam Blondies
Sweet and salty blondies with a swirl of homemade blueberry jam and just the right amount of chew. Serve warm with cold vanilla ice cream or refrigerate for a fudgier texture.
Ingredients
115g butter, melted and cooled
180g peanut butter
180g light brown sugar
2 large eggs
1 tsp vanilla extract
160g plain white flour
1 tsp baking powder
1 tsp flaky sea salt, plus more for sprinkling
2 - 3 tbsp blueberry jam (or your favourite jam)
Instructions
Butter a 20cm square baking pan and line the base with baking parchment. Preheat the oven to 170 degrees C fan.
In a medium bowl, whisk together the cooled melted butter, peanut buttter, sugar, eggs and vanilla extract.
In a separate bowl, whisk together the flour, baking powder and salt.
Fold the dry ingredients into the wet until smooth - you will have a pretty thick batter- then scrape into the prepared tin. Dollop spoonfuls of jam over the top and swirl gently.
Bake for 30 - 35 minutes (mine took 30) or until a skewer inserted in the middle comes out pretty much clean. Sprinkle with a little flaky sea salt and leave to cool completely in the tin before turning out and cutting into squares.
Will keep in an airtight container for 2 - 3 days.