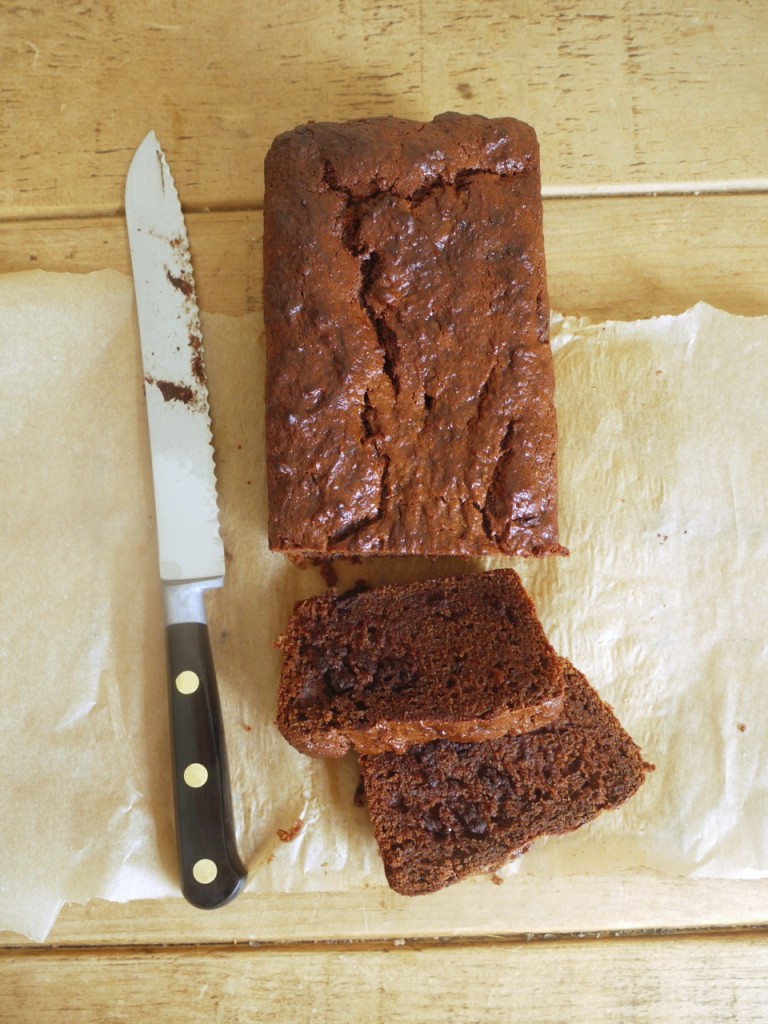 If, like me, you watch more than your fair share of food programmes, you'll be aware of a running theme. Every time a presenter takes a bite of the food they've just prepared or been served or discovered by the side of the road in some exotic country – Great British Bake Off judgement and soggy bottoms excluded – they declare it the best they've ever eaten. Food bloggers can be guilty of the same hyperbole – it's so easy to get caught up in the moment that nothing else compares; it's not exaggeration, it's how you actually feel. So here goes . . . this is the most delicious chocolate loaf cake I have ever eaten.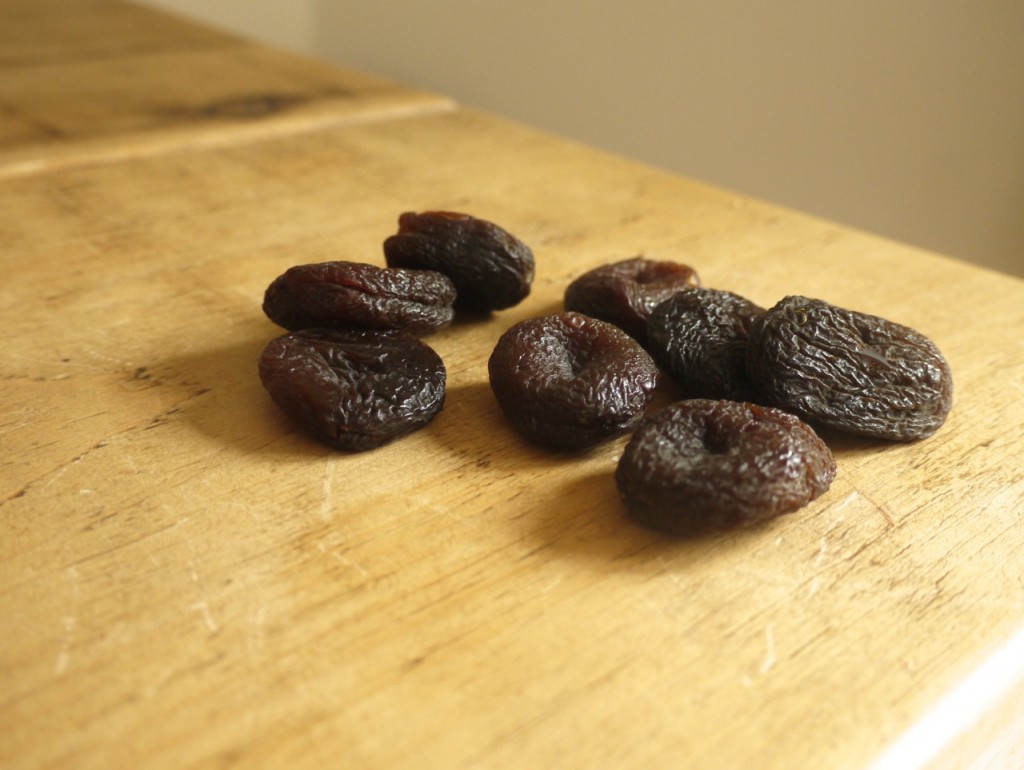 I suppose 'the best' needs some kind of qualification. There are a lot of awesome chocolate cakes out there. It's why I've inserted 'loaf' in front of cake because this isn't some fancy frosted number with several tiers and fudgy icing. Those kind of cakes have their time and place (and if you're looking for a 'best', this chocolate whiskey cake is pretty close to perfection), but today we're talking humble loaf cakes. No layers or icing or even a glaze, just something you eat with your fingers in thick slabs, unadorned and all the more delicious for it.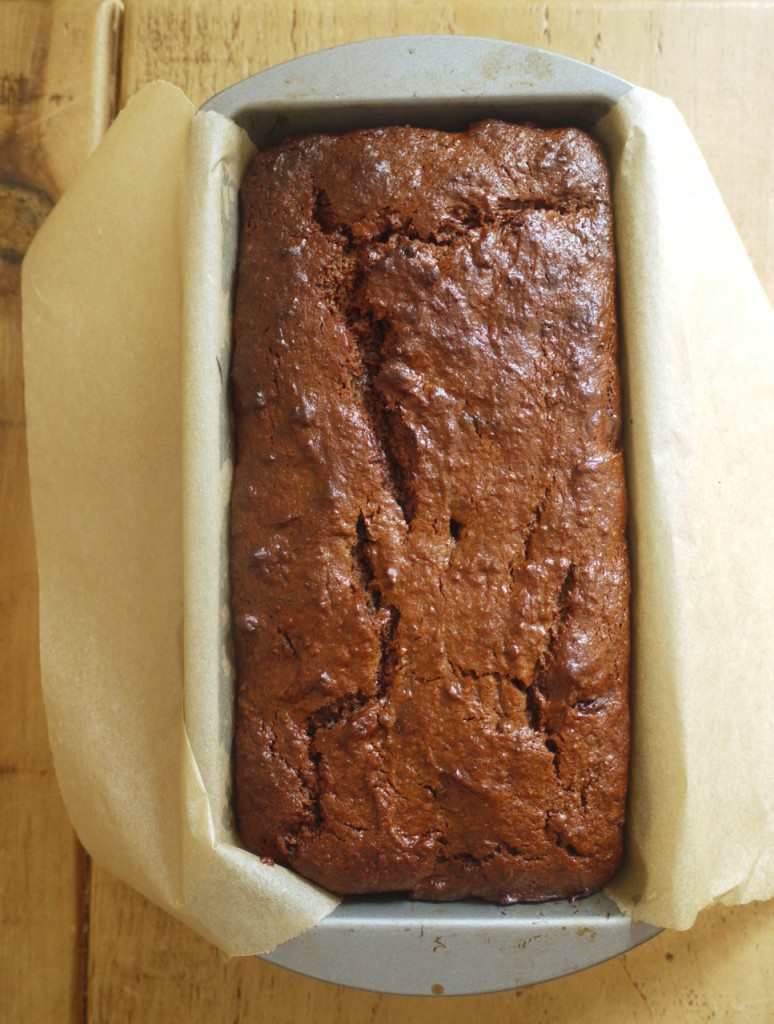 Lately I've been snacking on unsulphered dried apricots – the unattractive brown alternative to the dry orange specimens you can buy in most supermarkets – which, despite their appearance taste like sugar and caramel and fudge rolled into one; the Medjool date of the apricot world. Wrap them round a square of dark chocolate and you've got the best dessert alternative, which is where the inspiration for this cake began.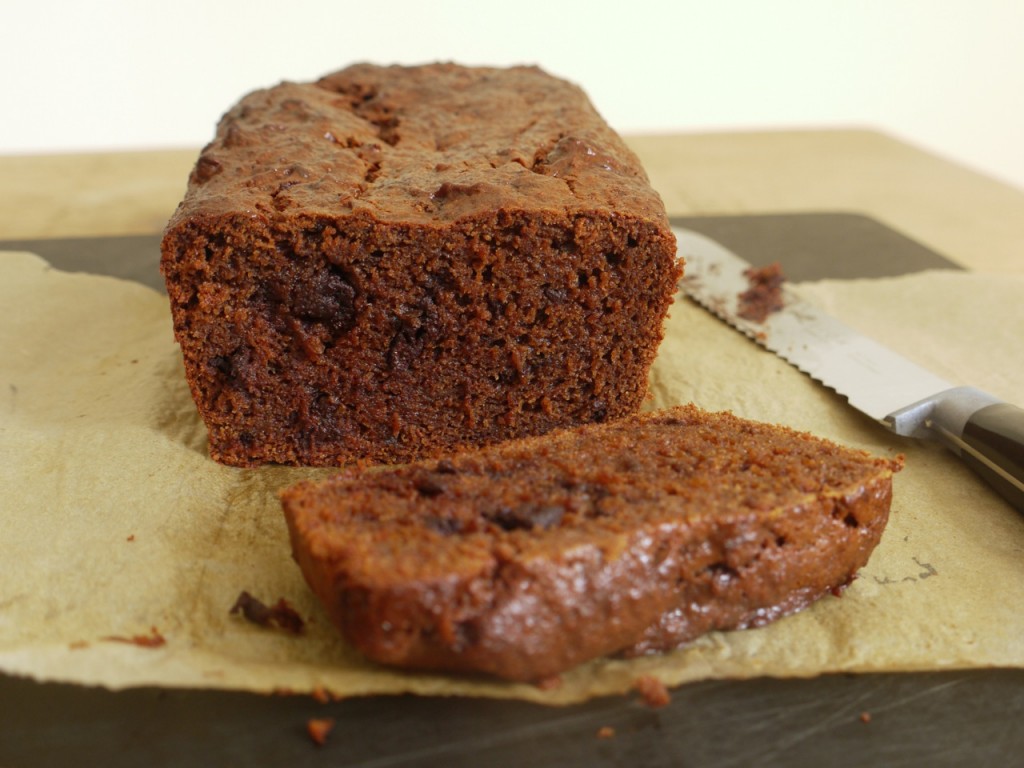 Dried apricots form the base of sweetness for this cake, in the way dates do a sticky toffee pudding. There's a little extra brown sugar and honey for sweetness and moisture, melted coconut oil and chunks of dark chocolate running through the batter. Baked up it becomes dense and sweet and beautifully squidgy without being overly so – like a chocolate malt loaf of sorts. It's best served in thick wedges just as it is, but dressed up for dessert with some ice cream or cream, it would also be wonderful.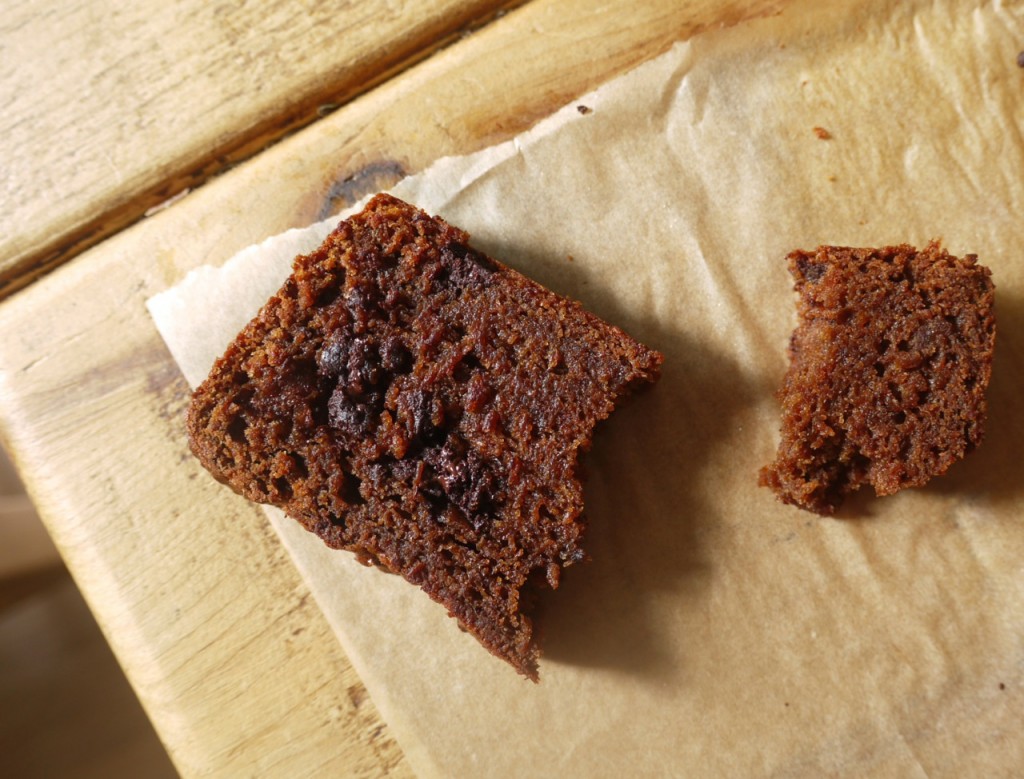 Squidgy Chocolate Apricot Loaf Cake
A beautifully moist loaf cake made with dried apricots, dark chocolate, coconut oil and honey. Perfect for afternoon tea or after dinner with a scoop of vanilla ice cream.
Ingredients
225g dried unsulphered apricots
100ml boiling water
60g natural yoghurt
4 tbsp coconut oil, melted, plus extra for greasing
1 large egg
60g light brown muscovado sugar
3 tbsp runny honey
115g white spelt flour
1 heaped tbsp cocoa powder
½ tsp baking powder
½ tsp bicarbonate of soda
pinch salt
150g dark chocolate, roughly chopped
Instructions
Preheat the oven to 170 degrees C/150 C fan. Lightly grease a 1kg loaf tin with coconut oil and line with baking parchment.
In a small saucepan, bring the apricots and boiling water to the boil and cook for 2 minutes so that the apricots start to soften. Remove from the heat.
In a blender, whizz together the apricots and water, yoghurt and coconut oil to form a smooth, loose paste.
Transfer the ingredients to a large bowl and whisk in the egg, sugar and honey.
In a separate bowl, sift together the flour, cocoa, baking powder, bicarbonate of soda and salt. Fold the dry ingredients into the wet, followed by the chocolate.
Scrape the mixture into your prepared tin and bake for 50 - 60 minutes, or until a skewer inserted in the middle comes out clean.
Remove from the oven and allow to cool in the tin for 5 minutes before transferring to a wire rack to cool completely.
Serve in thick slices. Will keep in an airtight container for several days.