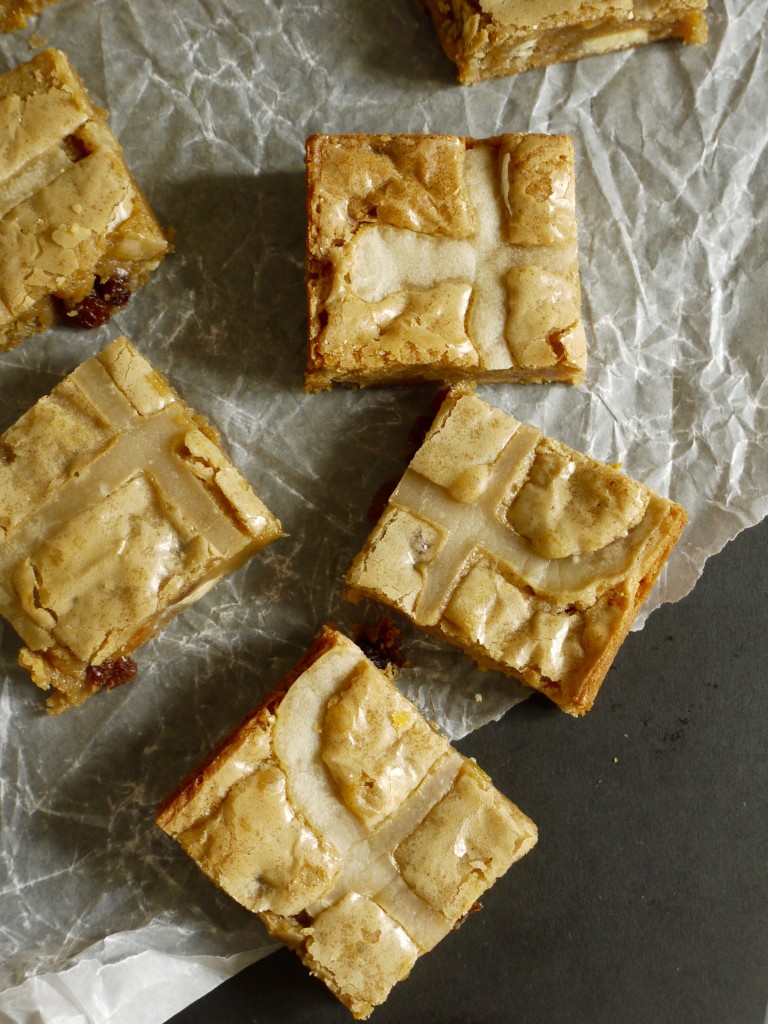 With Easter just around the corner, my thoughts are turning to chocolate, spice and all things nice. My mother-in-law gifted us generous amounts of Hotel Chocolat goodies last weekend which have already been eaten (chocolate = perfect fuel for middle-of-the-night nursing), but luckily there's a batch of these sweet, squidgy Hot Cross Blondies in our freezer. Mellow with warming seasonal spices, a kick of citrus and plump dried fruit, these blondies are the perfect afternoon tea treat for the long Easter weekend and can also be dressed up, warm, with ice cream for a decadent dessert.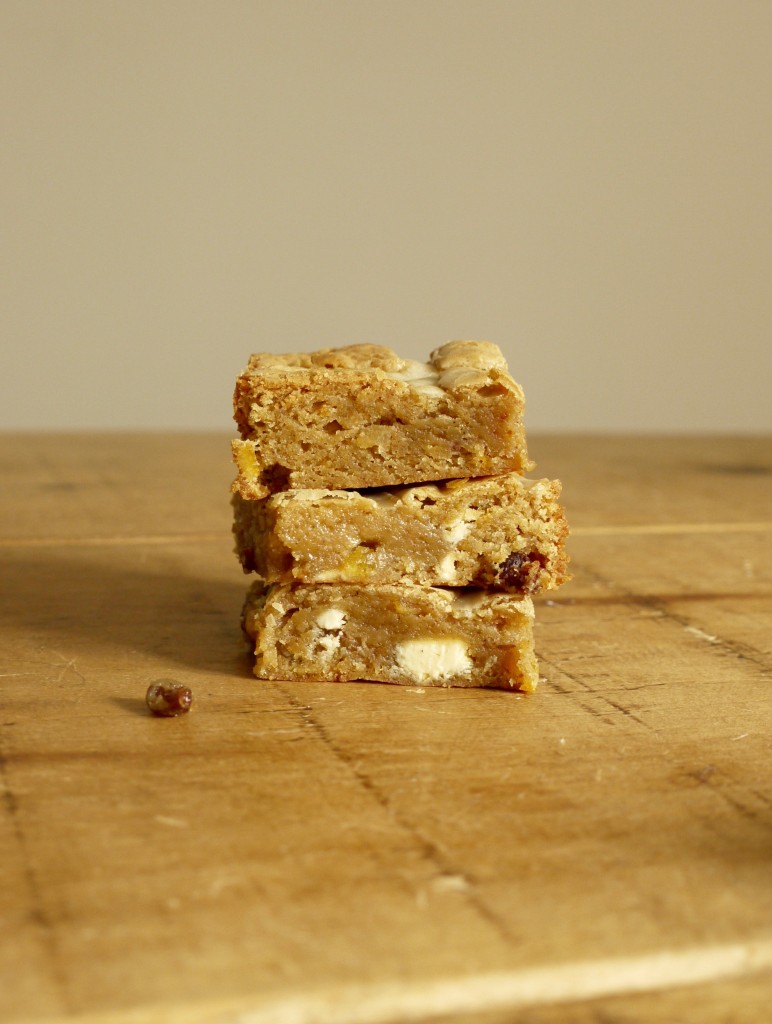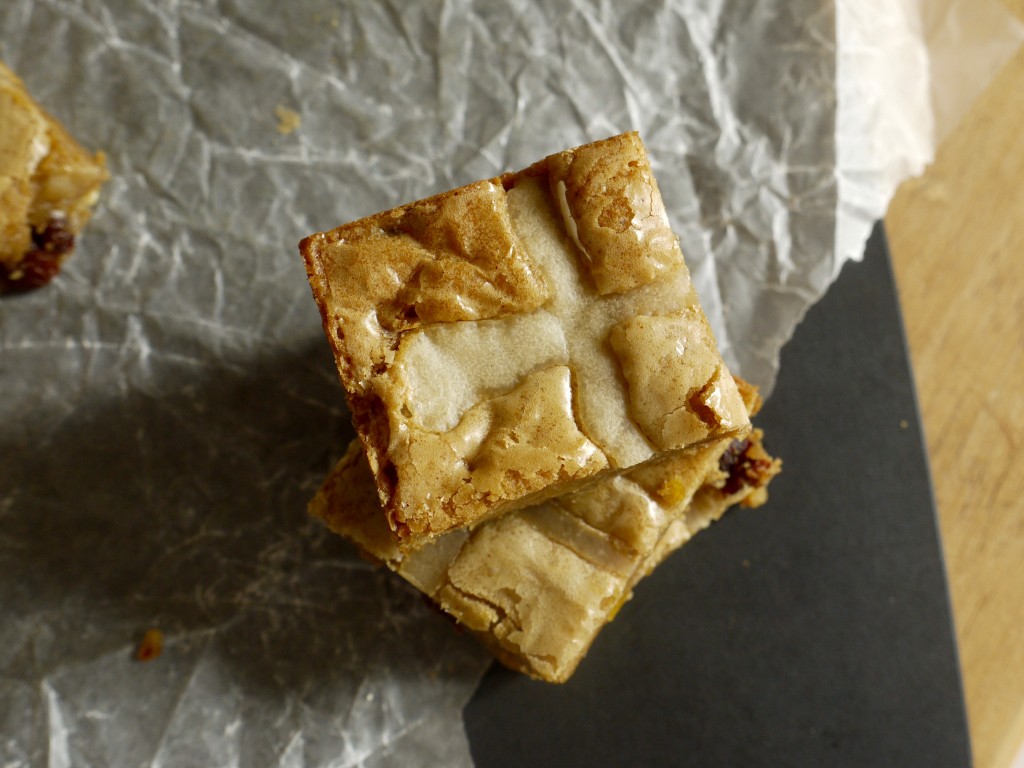 It's hard to beat a toasted hot cross bun slathered in salty butter, but my all-time favourite way to eat them is scone-style, smothered in clotted cream with a dollop of homemade jam. Entirely over the top, but justifiable once a year for Easter breakfast (followed, or even preceded, by rounds of chocolate eggs). These blondies, however, are definitely in dessert territory, with the signature hot cross bun ingredients of mixed spice, candied citrus and plump sultanas stirred into a chewy, gooey bar.
I developed these Hot Cross Blondies for Great British Chefs, along with a Simnel Spiced Carrot Cake, both of which you can find on their website. The blondies freeze beautifully if you want to bake ahead of your Easter weekend (Luke actually prefers to eat them frozen), as does the carrot cake if you leave the frosting off.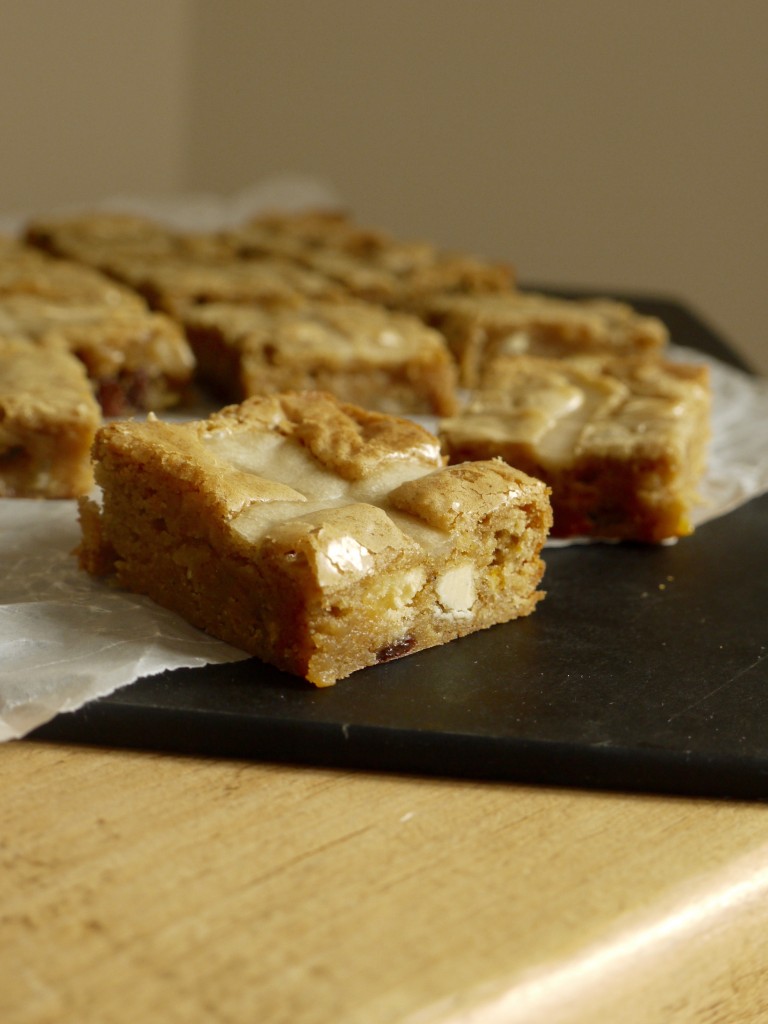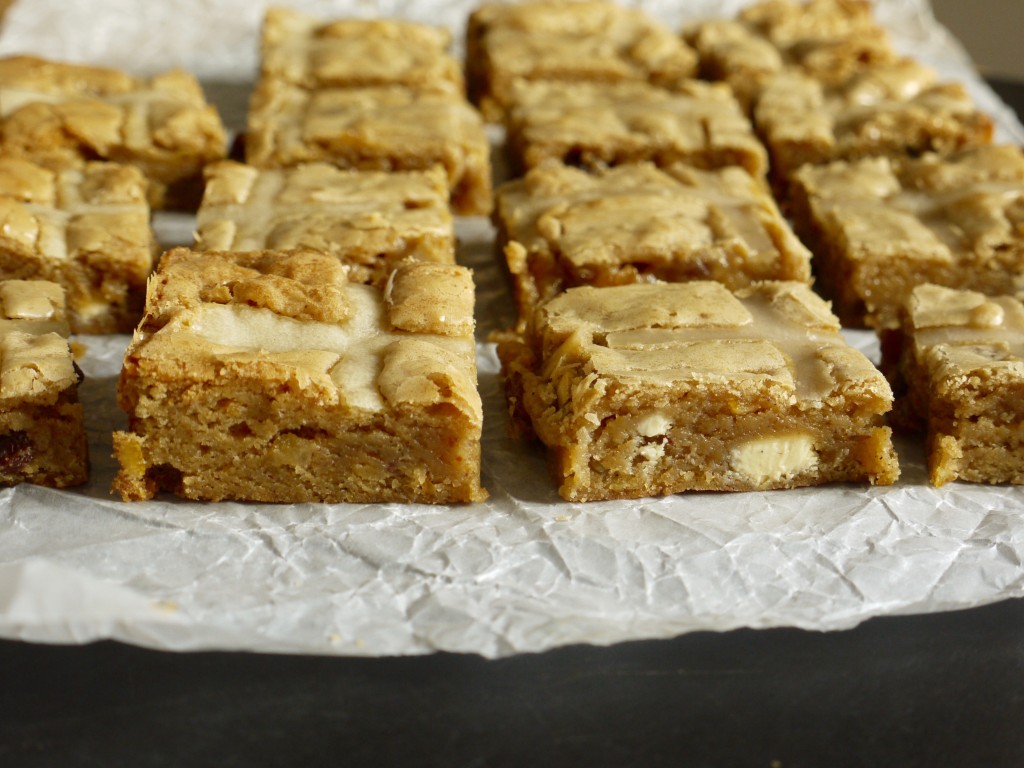 We're planning a very quiet Easter this year. For those of you who have been asking (thank you for your sweet emails and messages), we still don't have a date for Nino's arterial switch operation. They wanted him as big as possible beforehand and he seems to be bucking the trend of cardiac babies by putting on weight like a trooper. Anyone would think he'd inherited some greedy genes . . . Anyway, as long as he continues to thrive, the waiting game continues, but I would guess we'll be admitted within a month. Once that happens, things may be pretty quiet round here, but we're hoping to emerge the other side with a healthy, happy-hearted baby boy and maybe even some baby food posts in the not-too-distant future. I am so excited to introduce this little man of ours to the glorious world of food beyond the boob.
Whatever you have planned this Easter, I hope it's a sweet one for you and yours. XOXOXO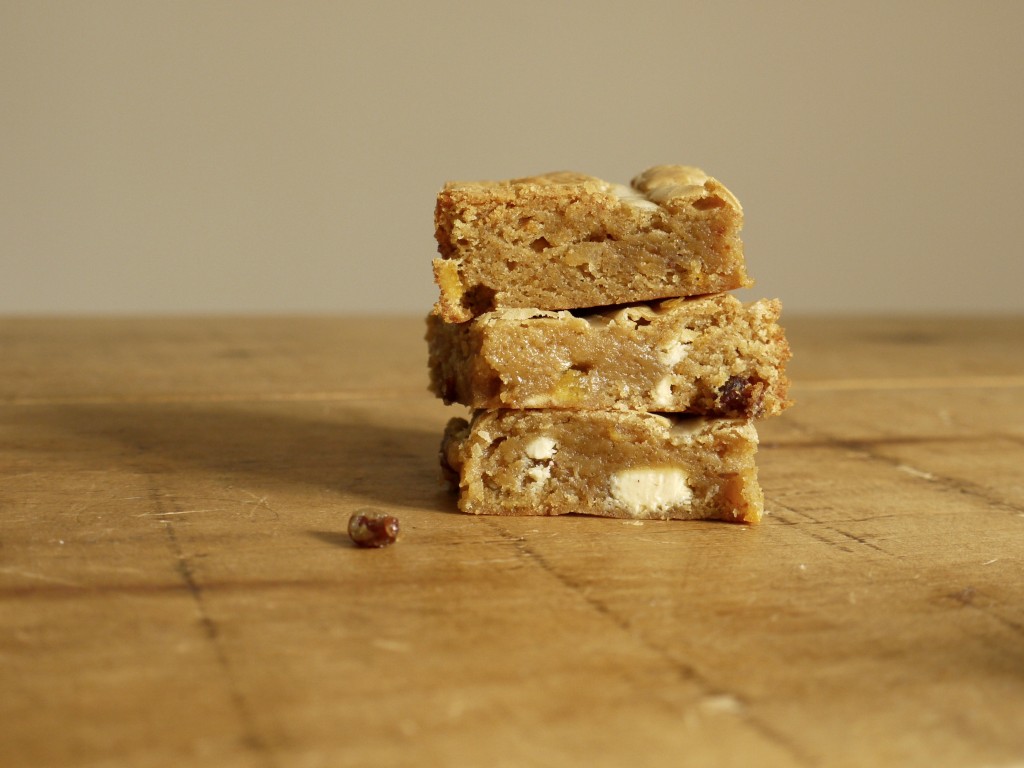 Other Easter recipes you might enjoy:
Hot Cross Buns
Healthier Wholemeal Hot Cross Loaf
Creme Egg Ice Cream
Chocolate Caramel Layer Cake