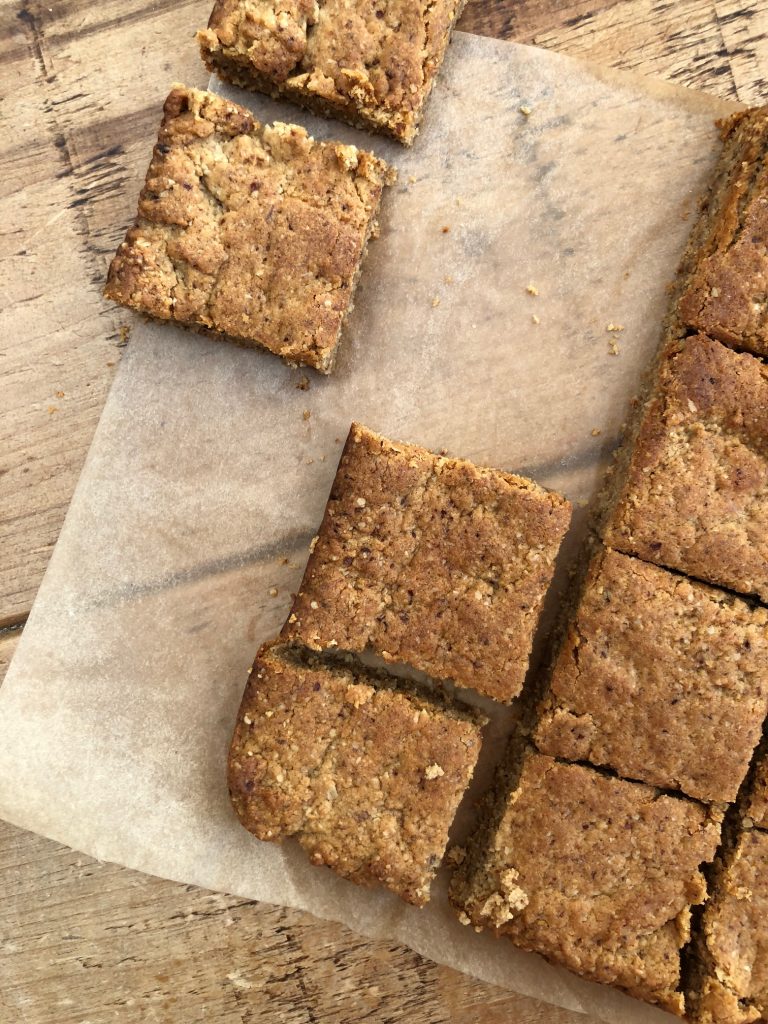 If you're in the market for a quick and easy sweet treat, these biscuits have your name on them. The recipe comes from Jamie Oliver's 5 Ingredients cookbook so five ingredients are all you're going to need (well, more if you count the dried mixed fruit and nuts as multiple ingredients, but let's not be pedantic) and it's hard to beat any combination of butter, oats and sugar. Last weekend we went to the fireworks as a family of four, Joy decked out in bright pink noise-cancelling headphones and Nino carrying a glowstick as tall as him, and these made for the perfect portable pud, toasty with oats and sticky sweet with golden syrup.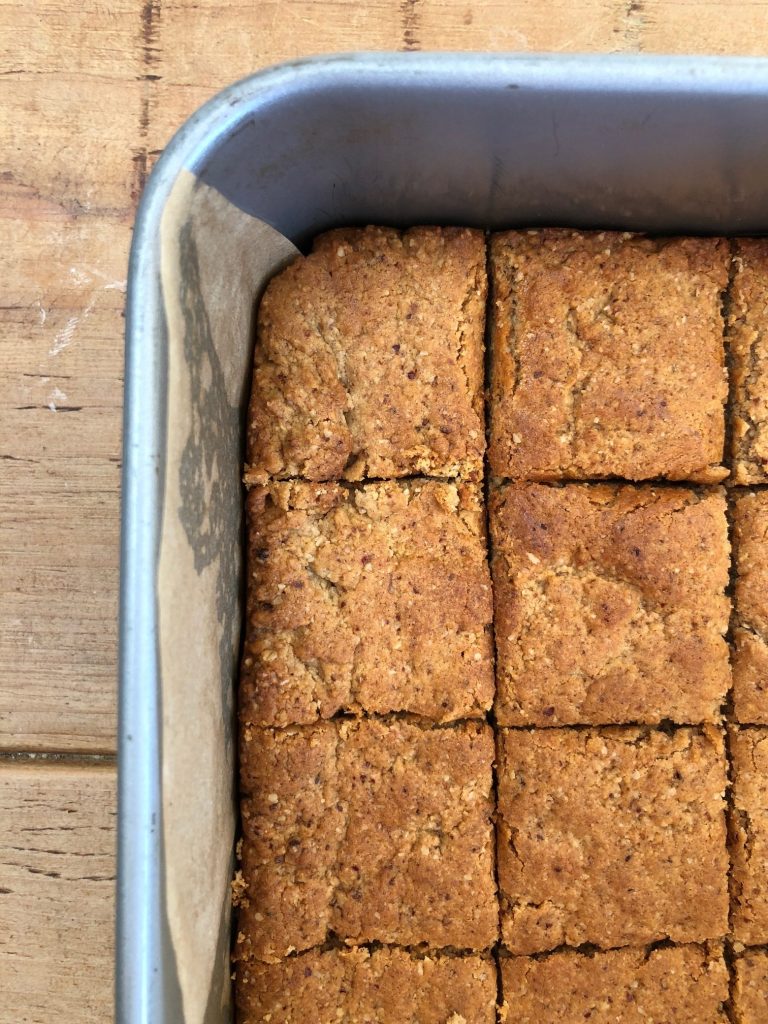 Disclaimer, these biscuits are not a flapjack. They lack the texture of their simply stirred inspiration, but if you embrace them as something entirely different, I'm positive you'll approve. The squares will keep for a couple of days in an airtight container and are also delicious crumbled over ice cream. I made these with a nine week old baby in one arm and an over enthusiastic toddler at the kitchen counter scooping fingerfuls of butter straight from its packet so can vouch for the fact that they're simple and foolproof. If you're after something a little more complex, there are more cookies coming up next week, of the dark chocolate rye variety – possibly the best cookie I've ever made. I'm serious. Watch this space.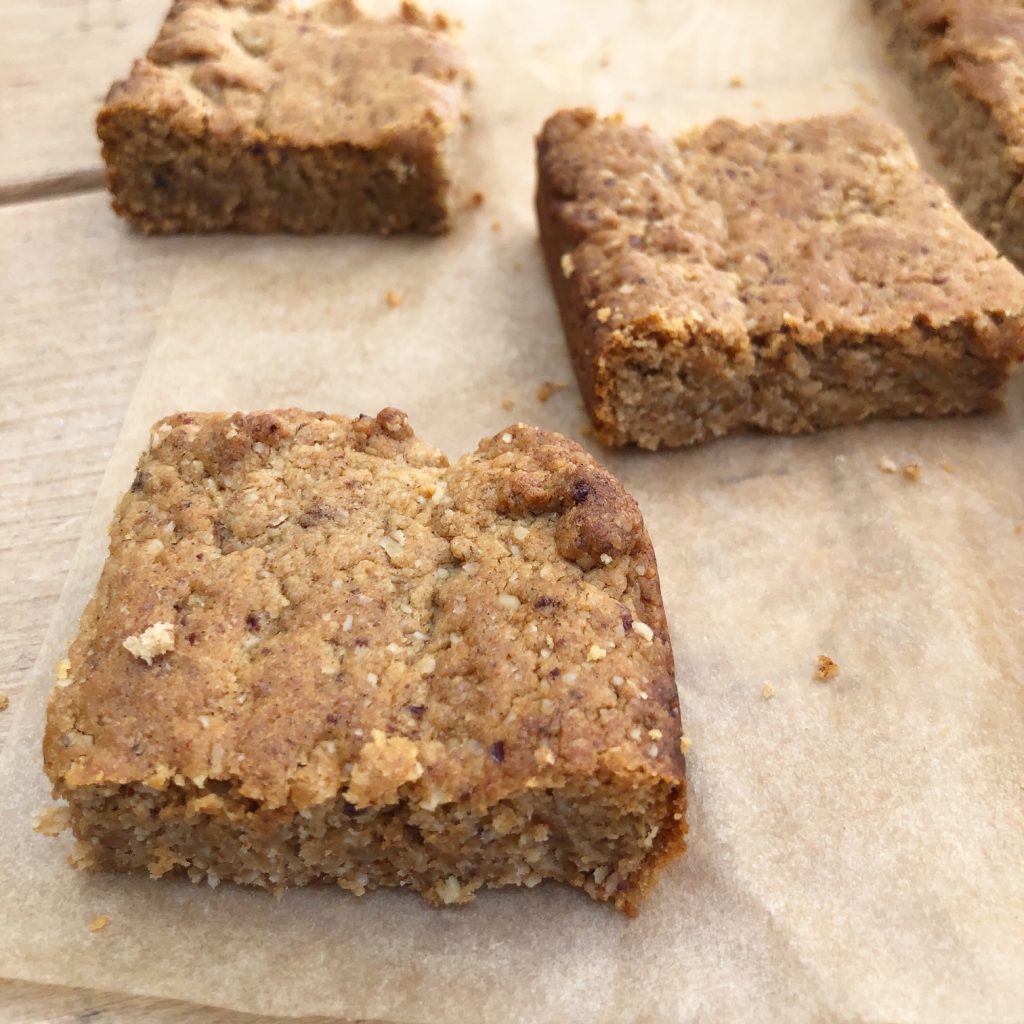 Flapjack Biscuits
Super simple, 5 ingredient flapjack biscuits, these smell divine whilst baking thanks to the golden syrup and oats and taste delicious too. Perfect for packed lunches or afternoon tea time treats.
Ingredients
100g unsalted butter, room temperature, plus extra for greasing
100g mixed dried fruit & nuts (I used just walnuts & raisins)
100g porridge oats
100g self-raising flour
100g golden syrup
Instructions
Preheat the oven to 180 C. Grease and line a 20cm square baking tin with parchment paper.
Blitz all the ingredients in a blender until the mixture comes together and away from the sides, then pulse in the golden syrup until fully combined.
Transfer to your prepared tin, smoothing out flat then bake for 15 - 20 minutes, until golden. Remove from the oven, slice into 20 squares still in the tin then leave to cool for 5 minutes. Use the paper to remove from the tin and transfer to a cooling rack.
Will keep in an airtight container for 2 - 3 days.