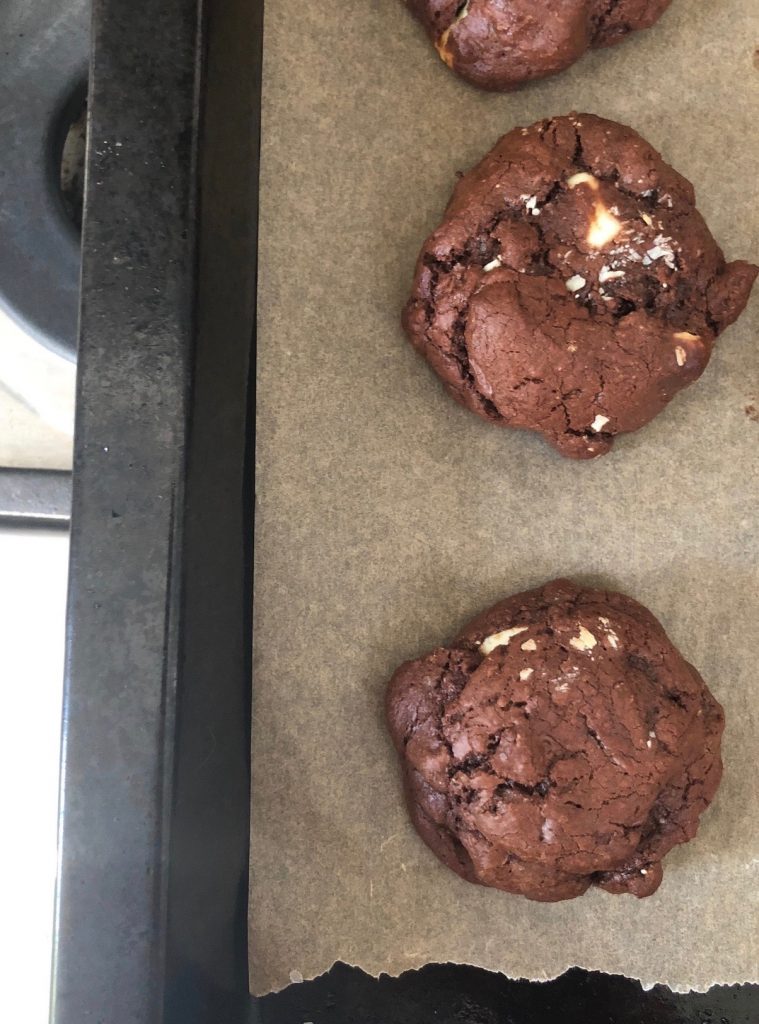 Move over chocolate chip, chewy oatmeal, crispy ginger . . . these are – hands down – the best cookies I've ever made. Tender bellied and crispy edged with the chocolate fudginess befitting only the very best brownie and a unique profile all of their own, these brownie cookies are simply divine. In the past, I've toyed with recipes for brownie cookies only to be slightly disappointed, the result falling short of both camps. But these? These you need to make.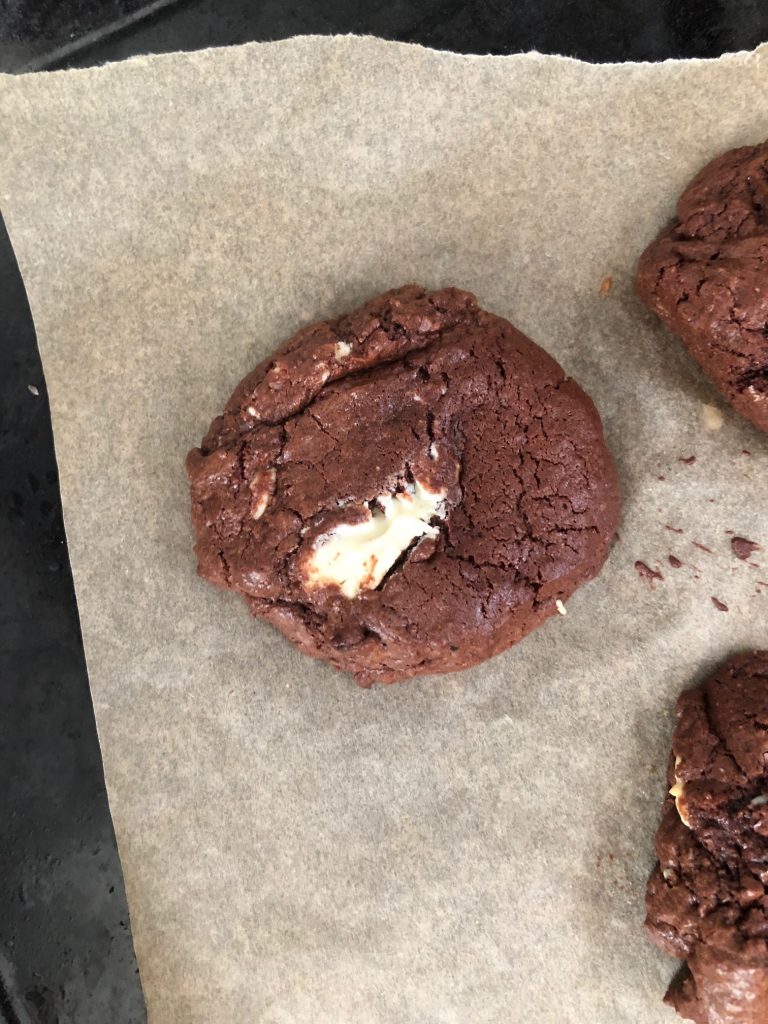 The original recipe comes from Tartine Bakery's cookbook, Tartine No. 3. I've never been to this California institution, but I've made enough of their recipes to know that they're onto a good thing: whole grains, great flavour, a lot of love. I found these cookies on Yossy's beautiful blog when researching rye flour recipes but have adapted to suit our slightly smaller household – I'm not sure anyone needs four dozen cookies in their lives, although once you taste these you might disagree and I guess the dough would always freeze. Anyway, two eggs and one large bar of chocolate suit me just fine and are most likely sitting in your pantry alongside all the other ingredients needed. Maybe not the rye, but it's worth the investment in a bag for these cookies alone and you could also try these rye chocolate brownies and this rye loaf with the leftovers.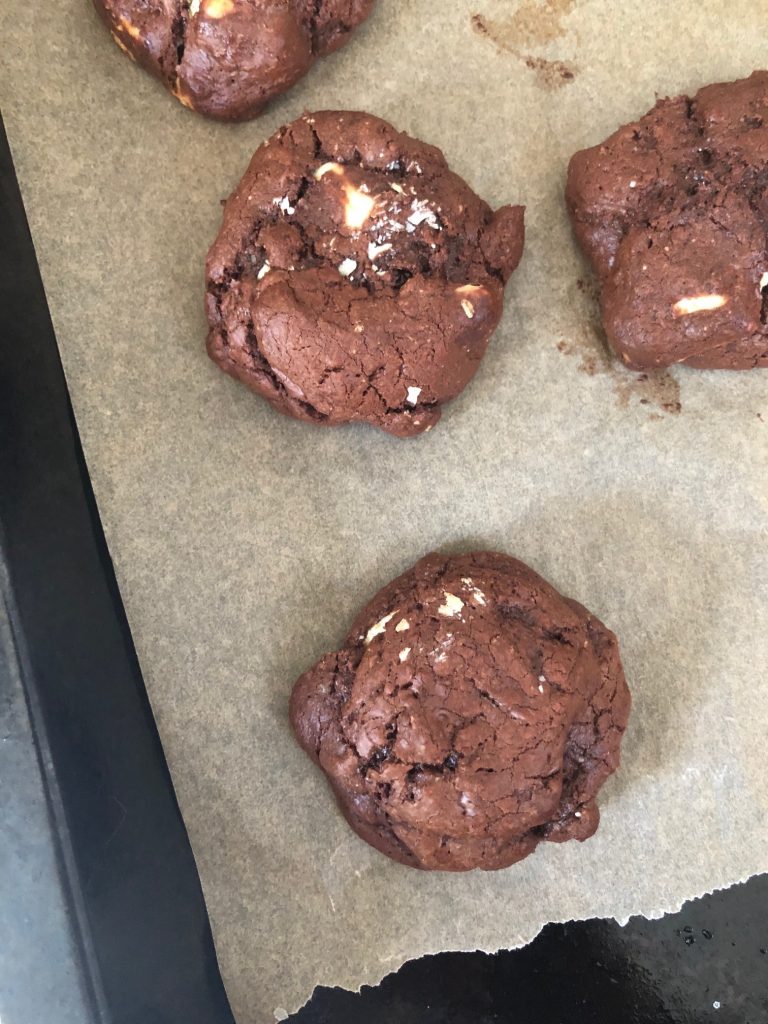 In other news, life is thundering by. 'The days are long but the years are short' is a saying all parents have heard one hundred times over, but sitting here with an almost twelve week old in my arms, it couldn't ring more true. Sometimes it seems like we'll never get to 7pm bedtime – after 5.30am starts sometimes midday feels more apt – but the weeks are somehow disappearing at a pace. In the midst of midnight feeds and multiple nappies and my every attention being pulled in different directions by two strong-willed, wonderful and equally demanding small people, it's hard to take stock of the sheer joy of these moments, but that's what I'm trying to do. I don't want to forget the knowing way Joy looks at her older brother as he capers around the room naked, his passionate ability to lose himself in a world of make believe (this week he's Andy from the Natural History Museum, traveling back in time to meet all sorts of dinosaurs I never knew the names of until very recently and can still only just pronounce), the charming expressions, the silly stories. We look forward to events and milestones, high days and holidays, but these thousands of tiny, uneventful things are the blocks on which life is built. A life which currently is very, very sweet, with these cookies only the smallest contributing factor 🙂 Happy baking.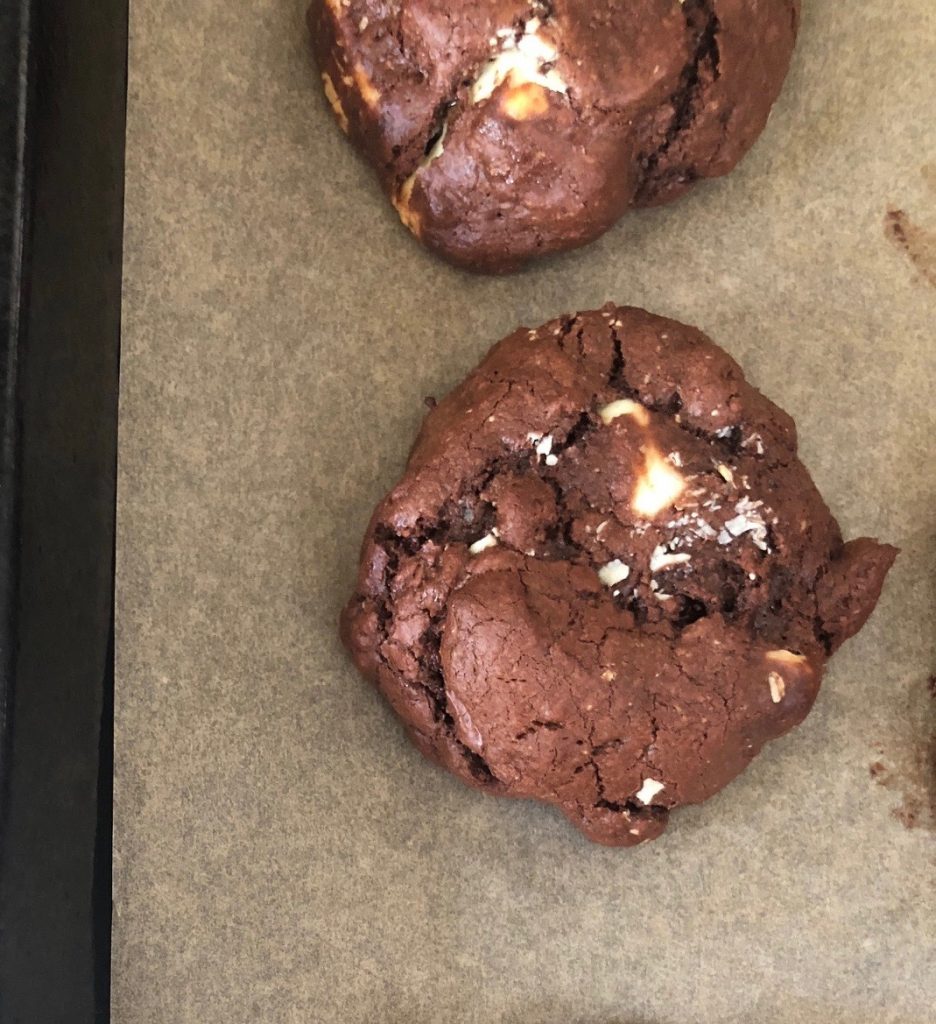 Chocolate Rye Brownie Cookies
Possibly the best cookies I've ever made, these are every bit as good as a brownie, if not better. From this brownie lover, that's saying something.
Ingredients
240g dark chocolate
30g unsalted butter
66g rye flour
½ tsp baking powder
pinch sea salt
2 large eggs
160g light brown muscovado sugar
seeds from 1 vanilla pod
100g white chocolate, chopped
Instructions
Melt the chocolate and butter in a heatproof bowl suspended over a pan of barely simmering water. In a separate bowl, whisk together the rye flour, baking powder and sea salt.
In a stand mixer, whisk together the eggs, sugar and vanilla until tripled in volume, 5 - 7 minutes.
Stir the chocolate mixture into the eggs, then fold in the flour until just combined. Fold in the white chocolate chunks and refrigerate for one hour to allow the mixture to set.
When ready to bake, preheat the oven to 180C and line two trays with baking parchment. Place heaped tablespoons of mixture onto the trays and bake 8 - 10 minutes, until the cookies have puffed up. Allow to cool on the trays for 5 minutes then transfer to a wire rack to cool completely. Will keep in an airtight container for 3 days or so.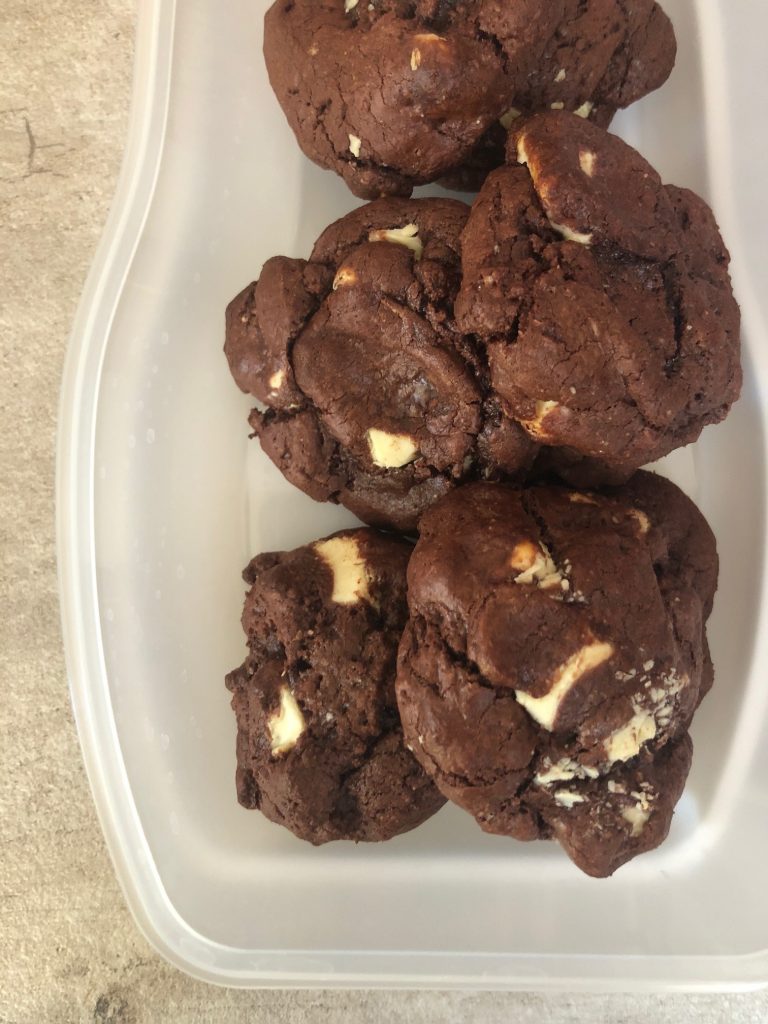 late