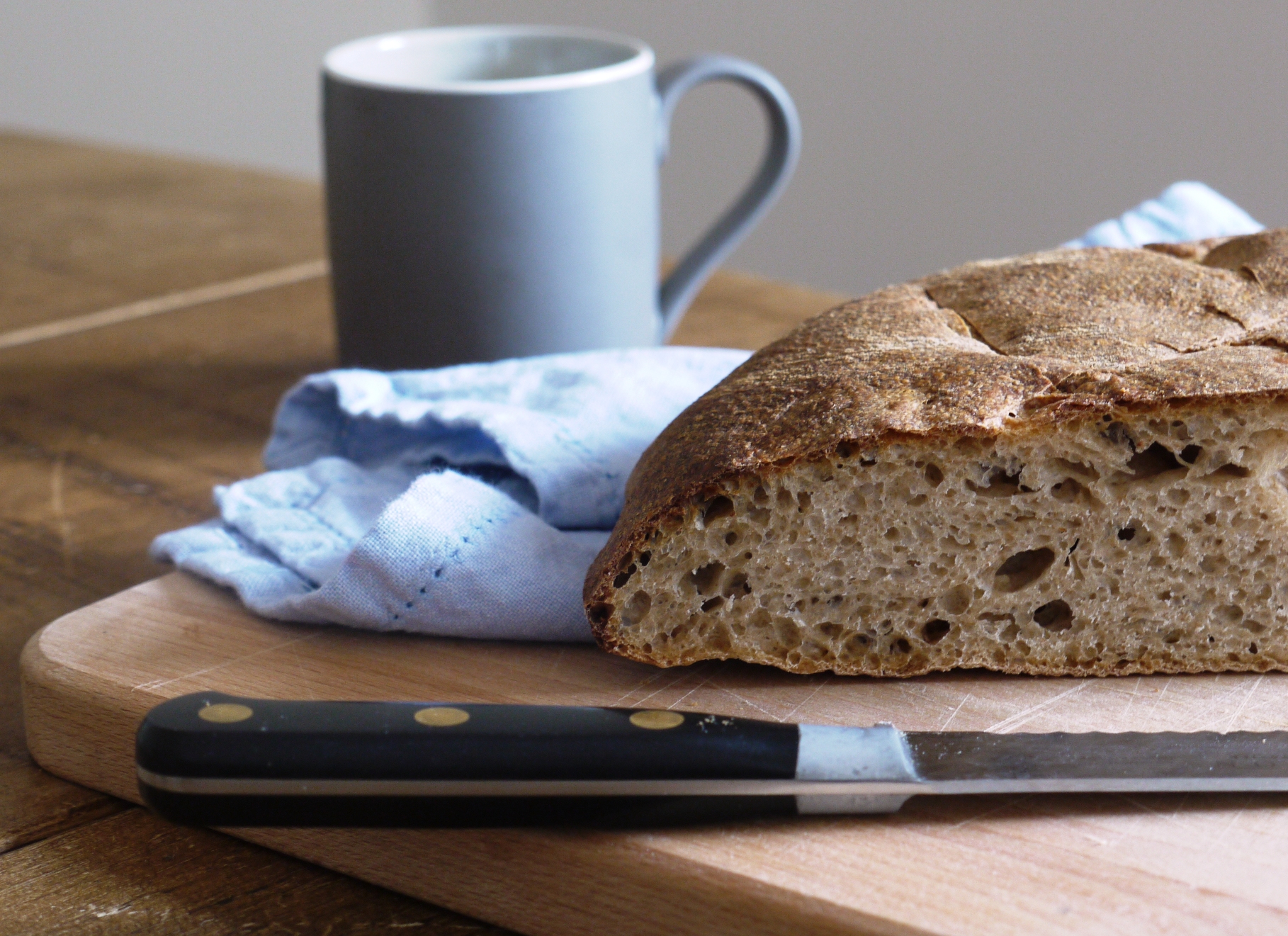 At the end of February the little loaf blog turned one. As the anniversary approached I started to think about ways in which I could celebrate, pulling together pictures of cakes, recipes for frosting and decorating techniques from my various recipe folders, bookmarks and pinboards. However, even as ideas began to take form for lines of little loaf cakes, sparkling candles and layers of chocolate, I realized I wanted to do something a little more special. Not necessarily anything fancy, but a new challenge to kick off the year to come.
The answer, in all its simple, slow brewing, tangy tasting glory was to start a sourdough culture. Mulchy, brown and bubbling away in a little kilner jar, it was hardly going to provide the glamour shots I'd originally intended for this first birthday post with my multi-tiered celebration cake. But it was exciting in its own way – an acknowledgement of how far I've come since that very first wholemeal loaf emerged from my oven and the start of something new.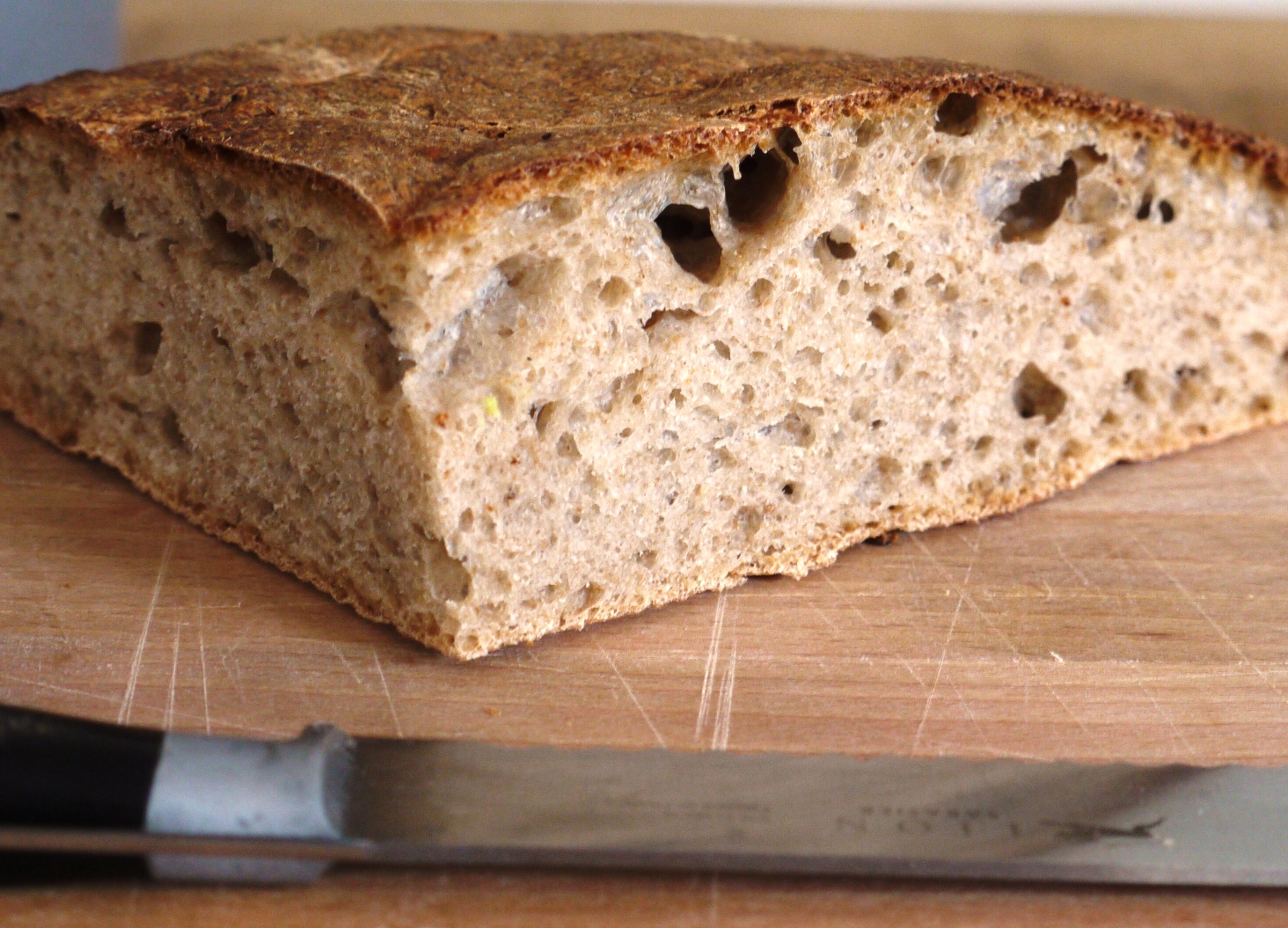 Sourdough is one of those things that has achieved a strange sort of cult status amongst the uninitiated. From the outside, the world of wild yeast looks like an impenetrable club – a collection of incredibly skilled bakers who tend to their cultures with expertise and insider knowledge, who work magical alchemy on their dough by making it rise without the aid of commercial yeast. But it's really not as scary as you think.
That's not to deny the skill it takes to produce an incredible sourdough loaf – there are some amazing breads and bakers out there with whom I wouldn't even begin to try and compete – but at a basic level sourdough baking is a simple, natural and something people have been doing in the comfort of their own homes since ancient times. If the Sumerians of 2800 BC could master the art of sourdough baking, I'm pretty sure any twenty first century baker with access to such a multitude of ingredients and advice is more than qualified to give it a shot.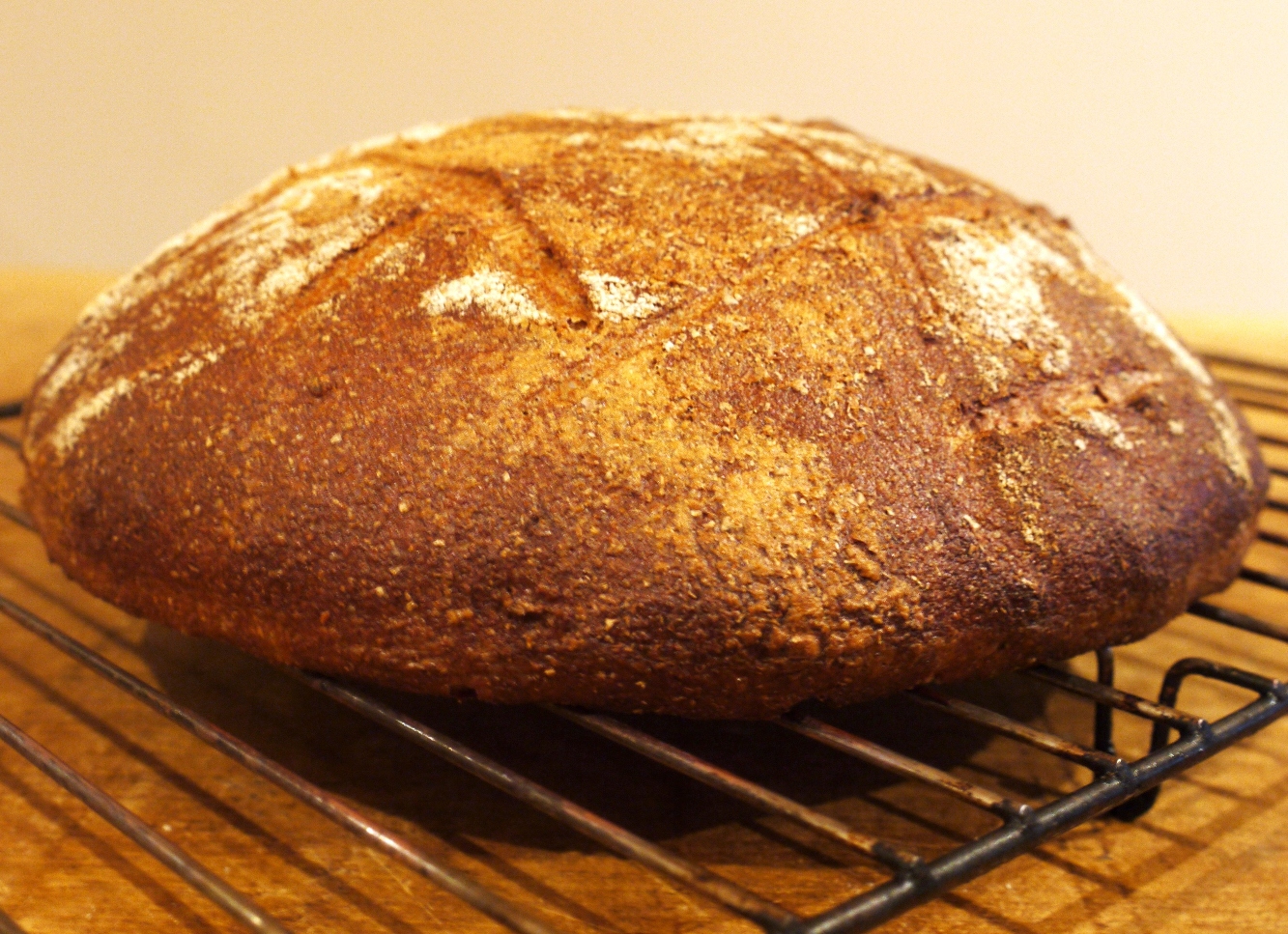 If you're not familiar with sourdough, essentially it's a polyculture of yeasts and bacteria cultivated in fermented flour which contribute to the leavening process of your bread. It produces a complex loaf unlike anything you can make with commercial yeast, with a wonderful taste and texture. Tangy, moist, dense, nutty and chewy with strong wheaten notes and little aerated pockets running through the crumb, sourdough also tends to have a lovely crunchy crust. And it not only delivers on flavour, this particular process of fermentation both releases nutrients from the grain and creates new ones, as well as increasing protein and synthesizing vitamins. What's not to love?
I started my culture at the end of February and last weekend I baked my very first loaves. Without the confidence that comes with a packet of commercial yeast, I was worried about getting a good rise, but all fears were abated when the dough had doubled in size with evidence of lots of lovely little bubbles throughout. I shaped the dough, then left my first loaf (made with strong white bread flour) to prove overnight. In hindsight, I left it a little too long as the next morning it had flattened and spread slightly thin on my tray. The resulting baked loaf had a lovely taste and texture, but could have done with being a couple of inches taller.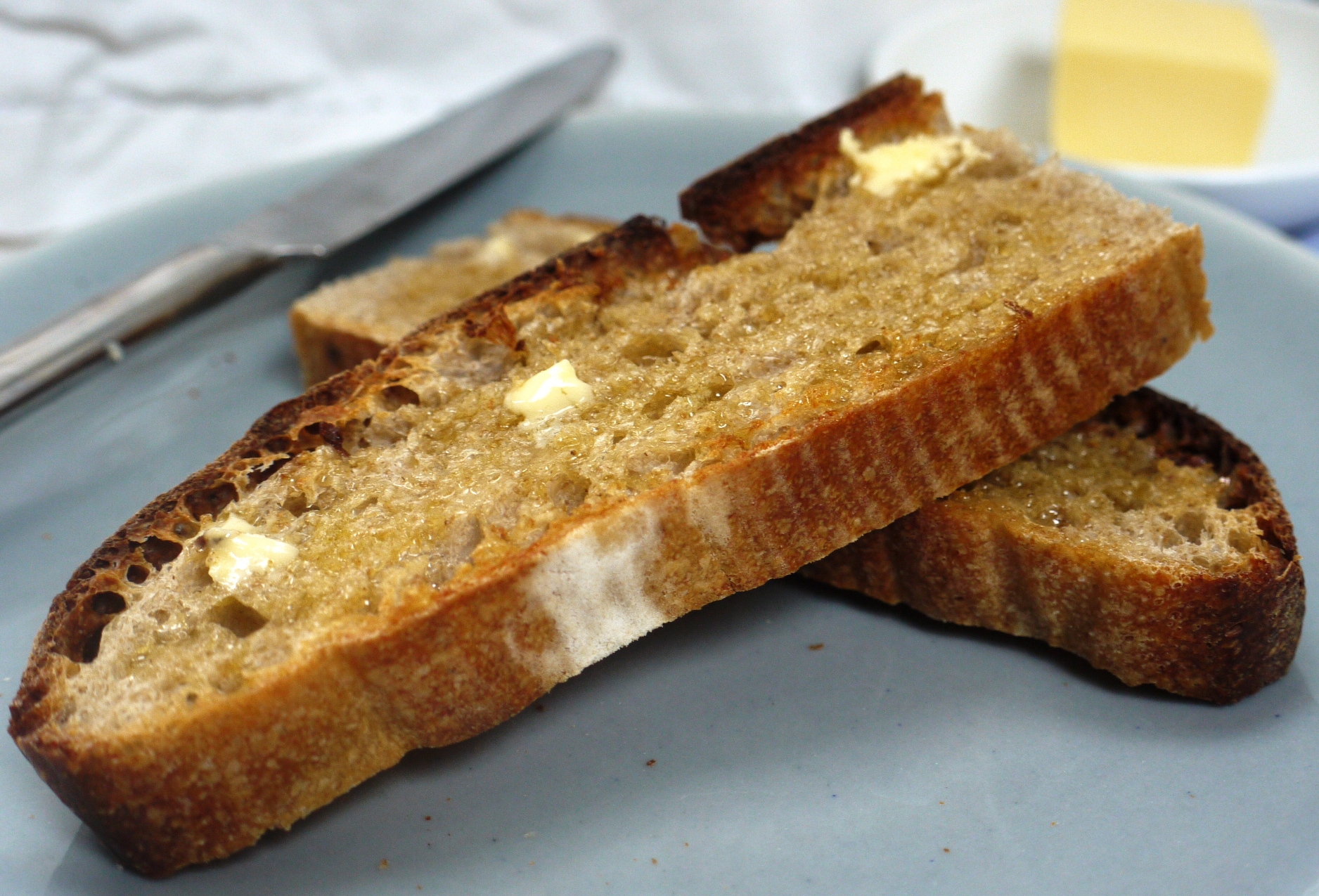 The second loaf I baked was 100% wholemeal using a recipe I found on the Shipton Mill website. This time I proved the dough in a colander lined with a well-floured tea towel (thanks to some advice on Twitter) and it retained a perfect round shape as it rose. The loaf had a beautiful taste and texture – smooth, nutty and slightly sweet with a crunchy crust and flavour almost reminiscent of a light rye bread. I've been eating it every day for lunch (the white loaf is long gone after being demolished at breakfast on Sunday by four hungry house guests) and the simple joy of unwrapping those homemade sourdough sandwiches has been more than enough to get me through the working week.
As I'm still experimenting with sourdough recipes and very much a novice, I'm not completely comfortable sharing my recipes with you yet. If you're itching to get going with your own culture, have a look at the links in my sourdough starter post. And for recipes once you've got that starter going, take a look at the wonderful resource that is Susan Tenney's Wild Yeast Blog. In the meantime, I thought I'd share some of my favourite ways to enjoy the very best thing about sourdough bread: eating it.
Tear apart still warm from the oven and dip in fruity green olive oil
Slice and spread with salty butter
Toast and crumble over fresh ricotta, chargrilled courgettes, chopped chilli and a sprinkling of mint
Grill on the BBQ, rub with garlic, sprinkle with salt and drizzle with olive oil for the ultimate sourdough bruschetta
Sandwich around thick slices of avocado dressed with chilli, lemon juice and a little coriander
Bake into croutons and toss through a chunky salad
Soak stale sourdough with juicy plum tomatoes and red wine vinegar for the perfect panzanella
Blitz to breadcrumbs for fishcakes and meatballs or crumble over a hearty gratin
Fry the breadcrumbs with garlic and sprinkle over pasta for a wonderful added crunch